Social media marketing is a non-negotiable component of today's marketing world if looking to grow through digital marketing platforms.
Having said that, one must keep themselves updated with the latest social media trends to use digital platforms effectively and earn big. 
To stay ahead of the curve, following the latest social media trends is essential.
So, what are the latest social media trends?
How to keep up with social media trends?
Let us check 15 critical social media trends 2022 that are reshaping how businesses operate today.
15 Social Media Trends 2022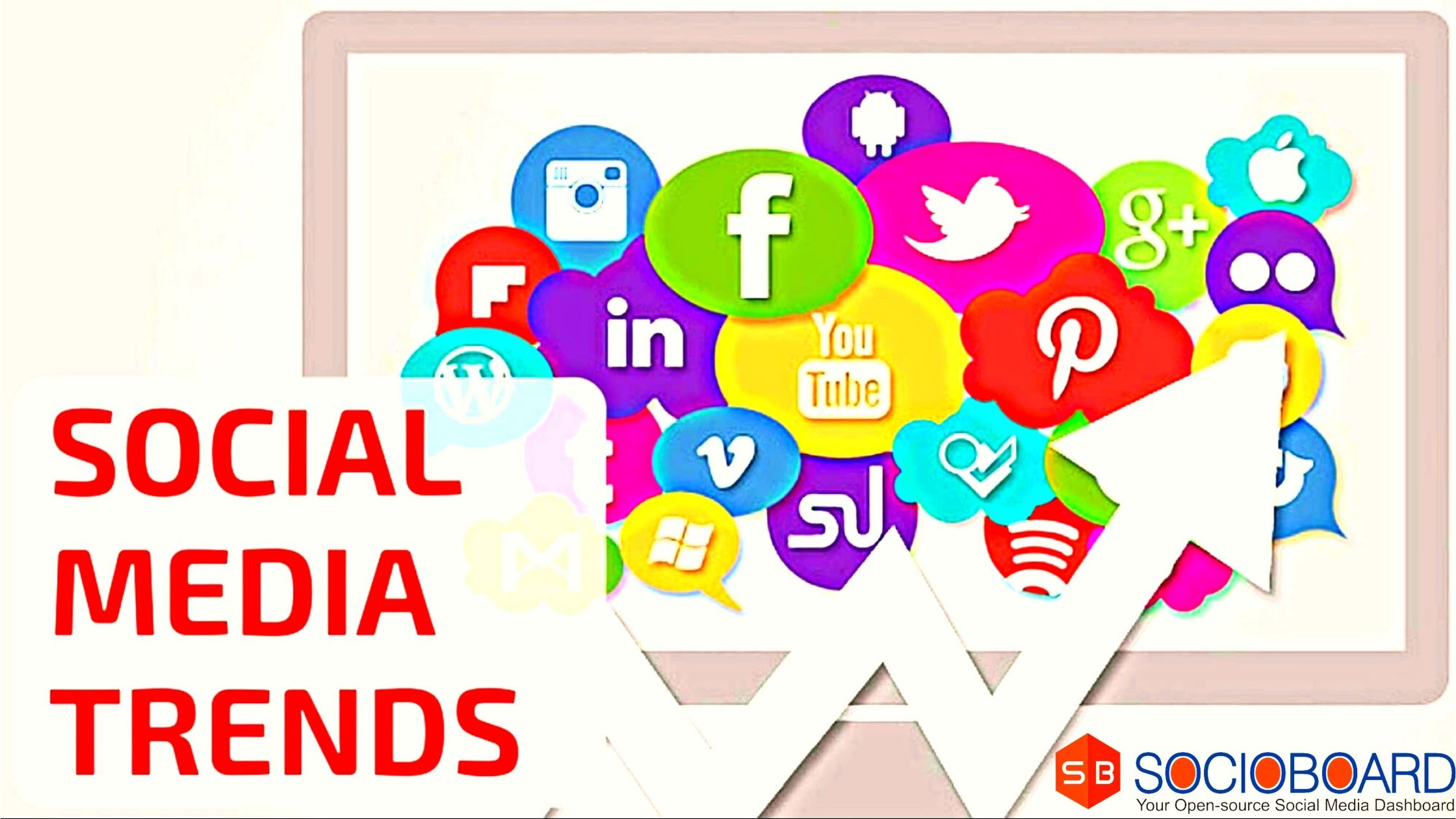 We've compiled a list that every marketer should try to incorporate for better engagement and improved online visibility.
1. Ephemeral Content will be Popular
Utilizing ephemeral content to grow on social media will be the key to gaining customer engagement and attention. And this social media trend is on top of the heap because of the unbeatable impact it creates. It encashes the fear of missing out syndrome to capture attention.
Studies show that 20% of stories can result in a direct interaction with followers because they have the power to elicit immediate response from your leads.
Say you have an upcoming sale. If you post the available products on ephemeral slideshows instead of the feed, there's a higher chance that they would inquire about it or even purchase it within the coming few days.
Furthermore, using ephemeral content allows you to test how your followers respond to different types of media. It will help you get a pulse on what kinds of posts they are most likely to follow so you can produce the same format of content for future promotions.
Stories are fun, engaging, and keep people on their toes! Brands are experimenting a lot with the "Story" feature on Facebook and Instagram to give their customers a sneak-peek into their world.
While images, videos and textual content continue to inform everyone of new product launches, offers, and other public announcements, the brand stories are aimed to be more personal and informal.
Businesses can take advantage of ephemeral content to elevate engagement like never before through animated posts, videos, and photos.
If you still don't know what ephemeral content is-
Ephemeral Content
Ephemeral content is a type of media  in the form of photos or videos that lasts only for a limited period. Examples of ephemeral marketing include posts on Snapchat, Facebook My Day, and Instagram Stories.
Benefits-
Businesses take advantage of this format; it allows them to provide short bursts of updates without the risk of annoying the subscribers by flooding their feeds.

Ephemeral content prompts your followers to check your posts instantly because it's not available for long. 
2. Social Commerce Will Expand More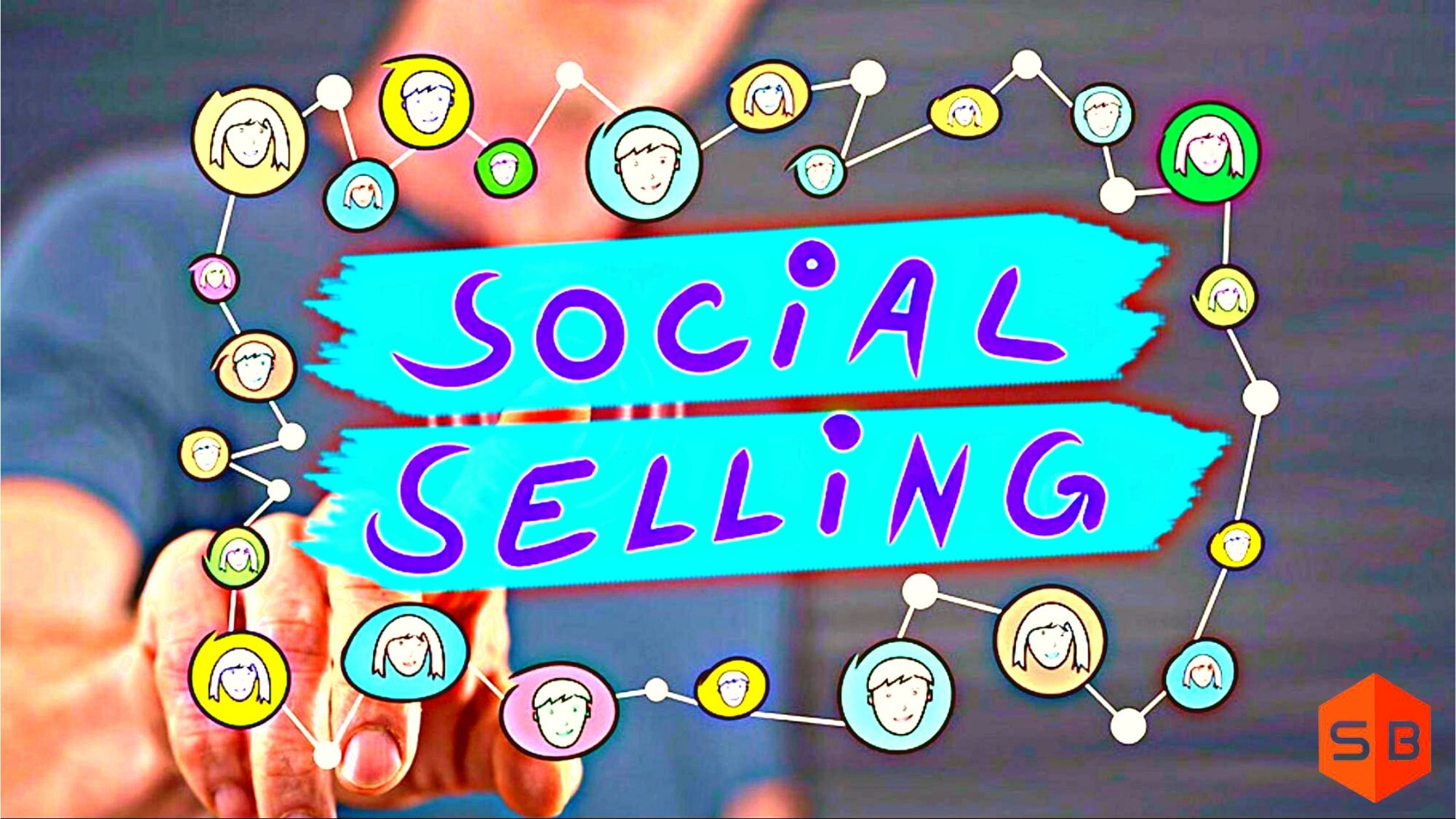 With the advent of social media, 'on-demand culture' is more prevalent today and is here to stay in the form of eCommerce.
eCommerce is the biggest thing to have happened to retail in the 21st century. The disruption caused by the pandemic helped it even further to make huge waves.
eCommerce will remain among the top social media trends that will continue to greater heights in approaching years.
In fact, 87% of online shoppers think social media helps them make a buying decision and it's where they start inquiring about products and services. 
So, creating a separate social commerce page to accelerate the buying process is well worth it in the long run, even if you have to make several adjustments to current workflows.
Creating a separate social commerce page will ensure faster conversions by allowing consumers to shop without having to be redirected to a separate website.
Social commerce trends will strengthen more as social networks introduce pro-selling features like shoppable posts.
From shoppable posts to Instagram storefronts, social networks are evolving to become retail platforms. 
Additionally, it allows you to leverage online intelligence to zero in on strong leads before you even interact with them. 
3. Higher Adoption of Augmented Reality & Virtual Reality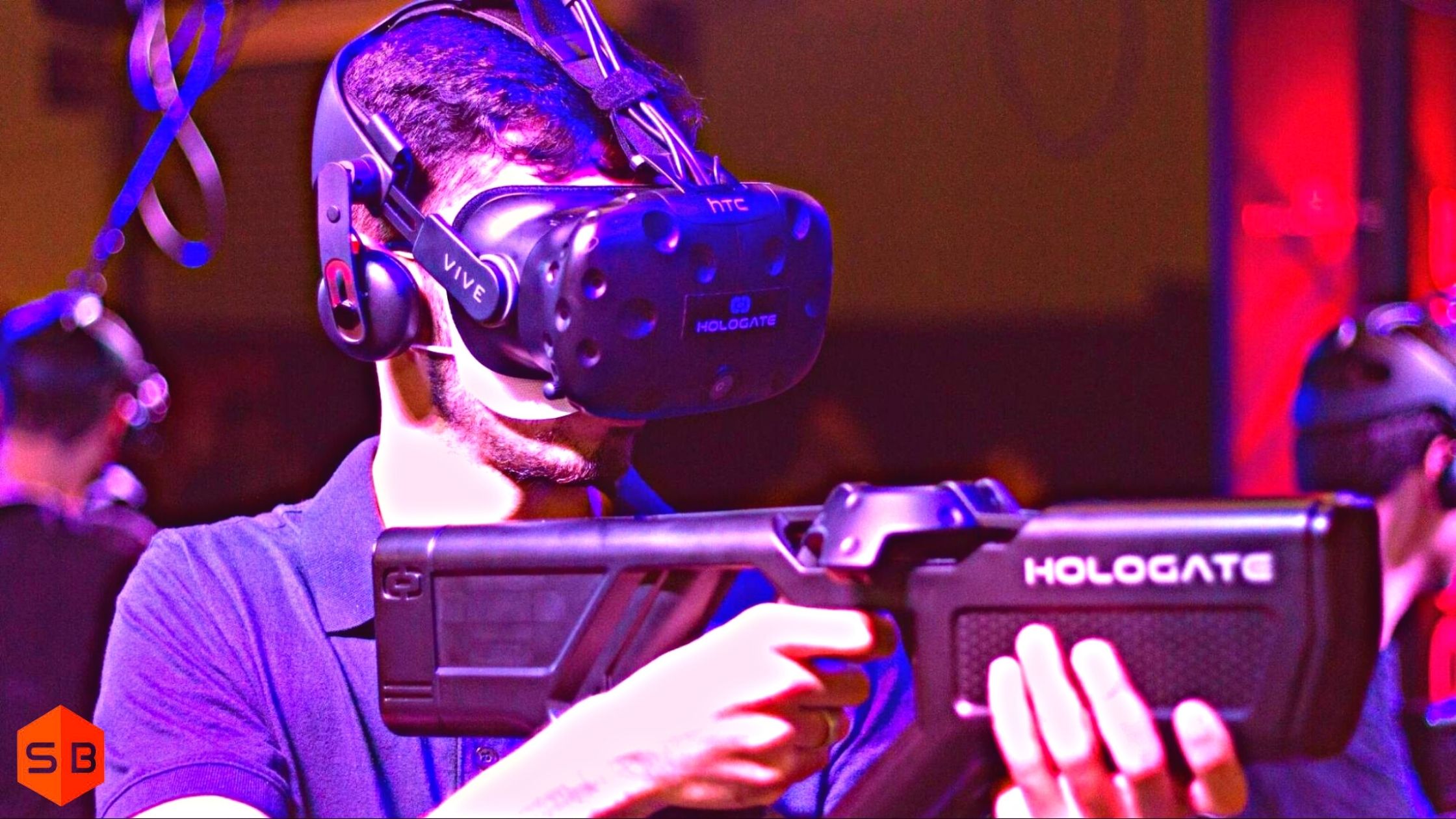 More brands will adapt to AR (augmented reality) and VR(virtual reality) technology for a unique user experience. It will remain among the top social media trends in 2022 as top eCommerce companies have started offering AR-powered shopping.
By adopting AR, companies are experiencing a massive surge in customer engagement because of their exciting features, like allowing users to try on products before purchasing them. 
Platforms like Snapchat, Instagram, and Facebook allow users to try on hundreds of filters to click images, create videos and share them across, including updating profile pictures with brand logos.
Top technology players are making VR gear available at an affordable price for an immersive gaming experience. 
Facebook is already taking meaningful steps in this direction with the introduction of Horizon, their social virtual reality world. This is a kind of virtual world where people can connect, play games, and explore. This is the next level of social connection and could very well be the future of social media.
4. Local Targeting to Get More Prevalent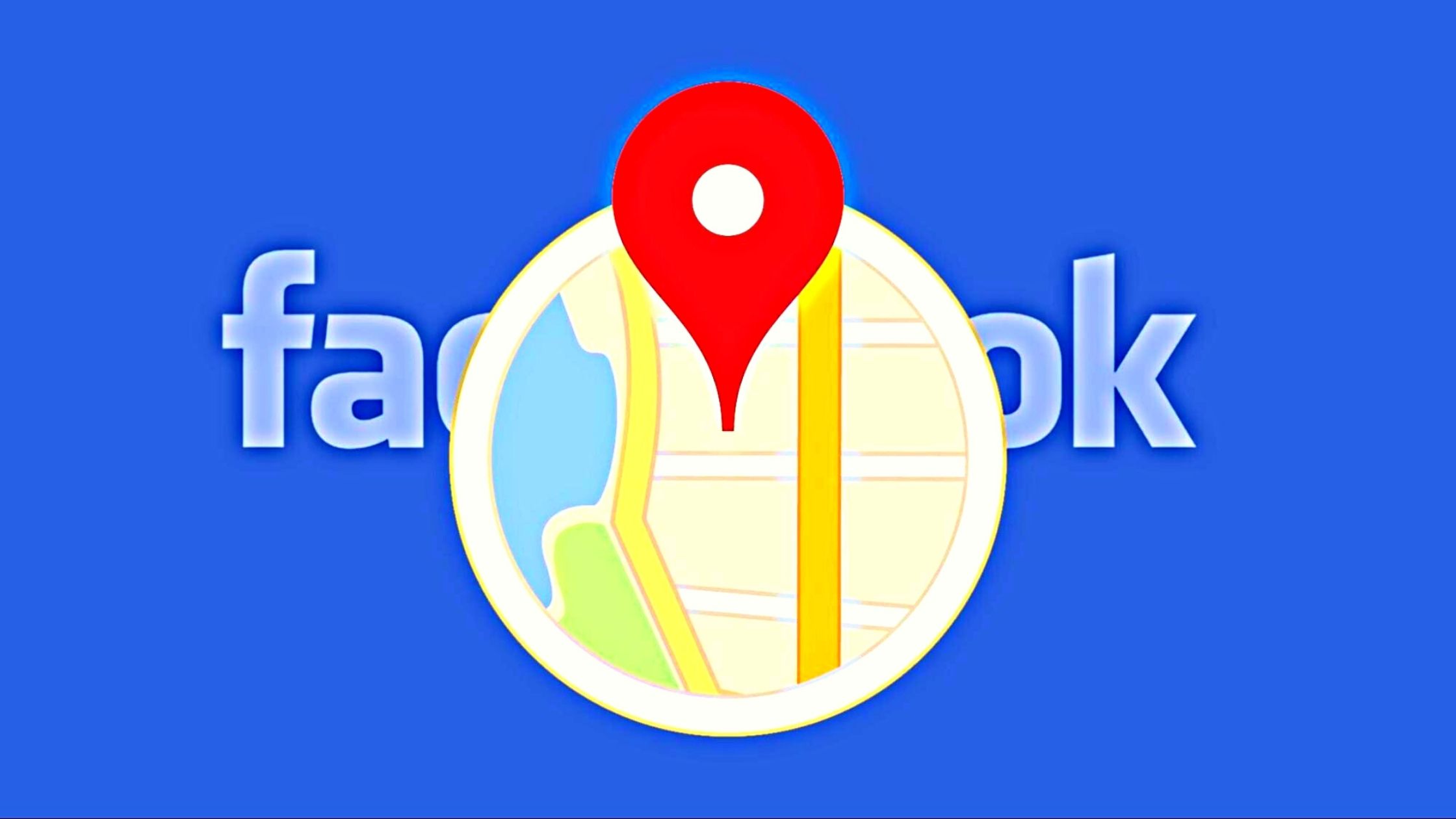 Just like local SEO (search engine optimization), local targeting will become more prevalent in social media trends this 2022. Local brands are finding a way to connect with their target customers by geo-tagging their social media posts and stories.
Instagram already allows discovering posts and stories in their vicinity, which allows local brands targeting. Moreover, Facebook, Twitter, and Instagram promotions enable businesses to target audiences from a specific locality through their IP addresses.
Geo-targeting works well for promoted posts or tweets as these platforms help you target the right audiences.
For example, if you use the "boost post" option on Facebook, you can also select the locations that you want to target. Facebook will show your posts to users in those locations.
Marketers can also use geo-targeting to get more people to attend their local conferences and brand events. Or, they can use location filters in their social media ads to advertise only to a relevant, local audience.
5. More Brands Will Incorporate Social Listening Into Their Strategies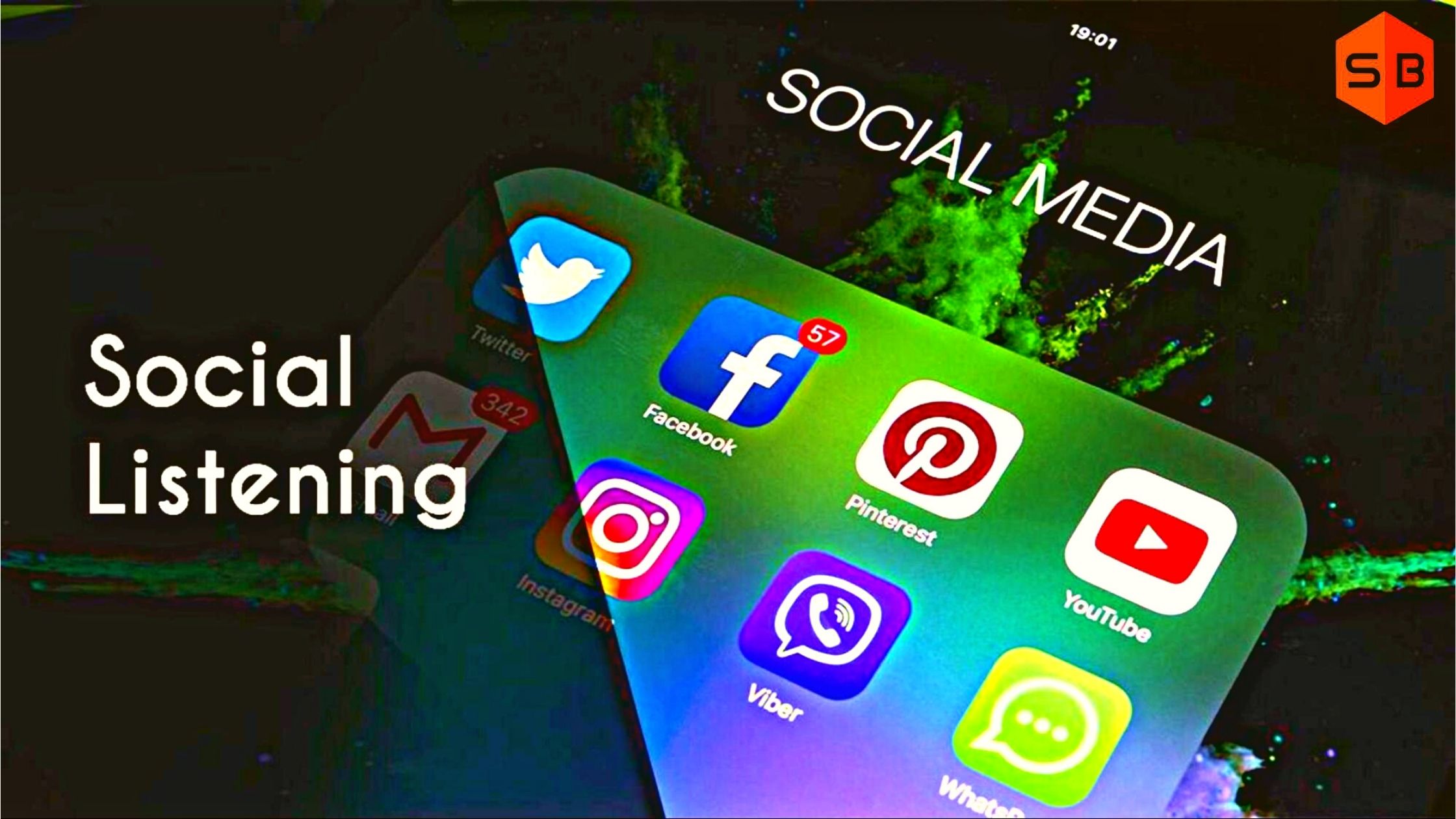 Social media is a goldmine for data and insights to refine your social media marketing strategies. 
And, with social listening tools, it has become simpler to access these insights.
Given the ease of social listening tools, you can tap into social conversations to draw meaningful insights for diverse use cases.
From understanding the impact of a social media campaign to understanding how people perceive a brand, you can get a lot of information using social listening. 
There are many social media listening tools that you can use for this purpose, so start experimenting and find the one you like best.
6. Video Content Will Be the Dominant Social Media Trend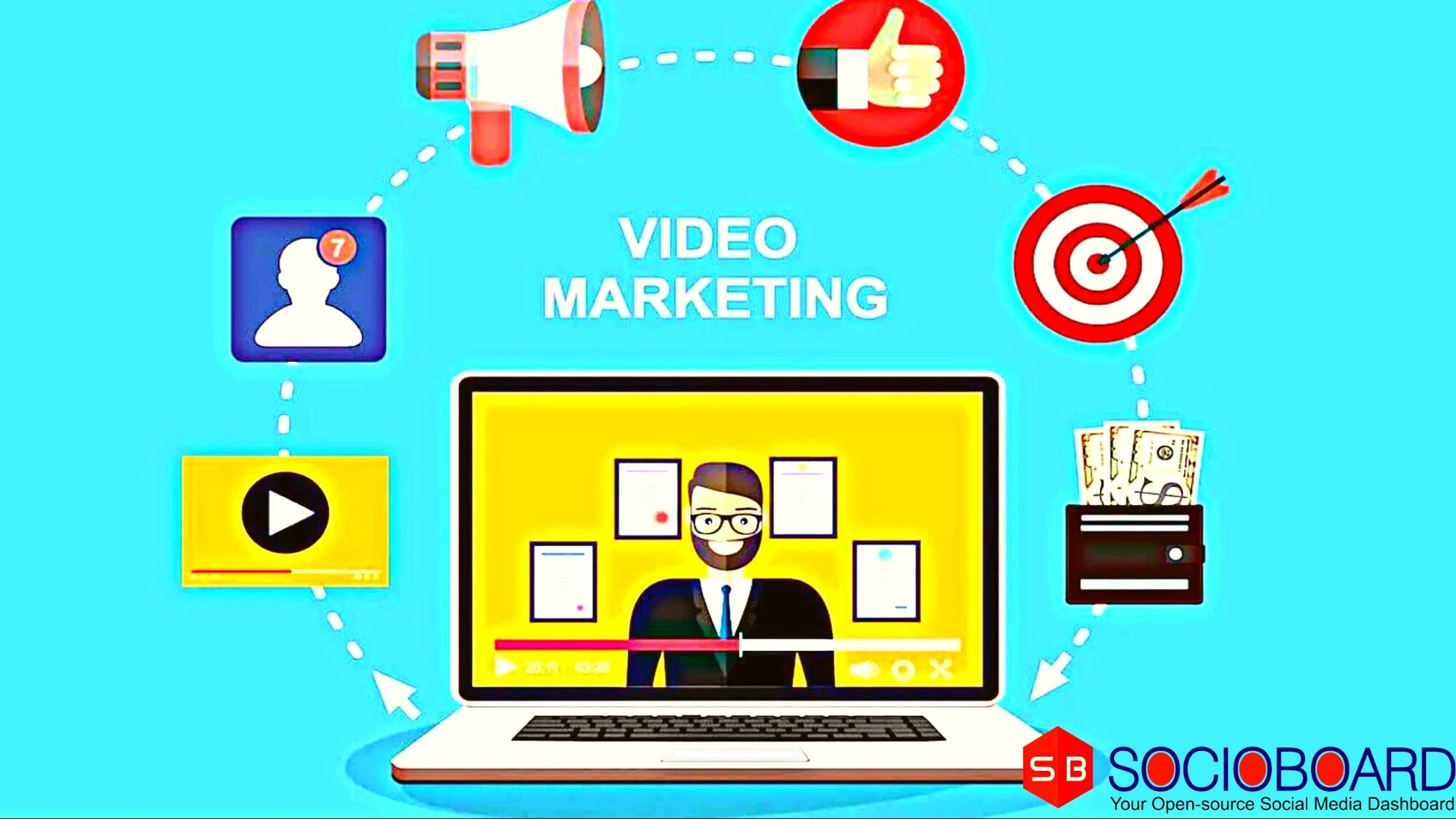 If a picture says a thousand words, a video tells a million.
To stay relevant in social media marketing, video content can help you grow in an entertaining, educational, and inspiring manner.
Video is long past the status of a new trend, but it remains a crucial social media trend in social media marketing. Videos can keep the customers hooked to the screen. 
According to a Cisco study, by 2022, 82% of all online content will be in video format.
Undoubtedly, Video content is one of the most engaging forms of content over all other content types. Whether it is short-form videos like on TikTok or stories or long-form content on YouTube, videos are the future of social media content.
You can start by using features like stories, add videos to your social media posts, even on platforms traditionally dominated by image or text content. (both for social media content and for advertisements) 
After the huge success of Tiktok, Instagram has also introduced a similar feature called "Reels" that allow users to record and share short videos.
Any brand not utilizing video content to grow till now will face a tough time soon. Hence, start implementing video content as quickly as possible.
7. Leveraging User-Generated Content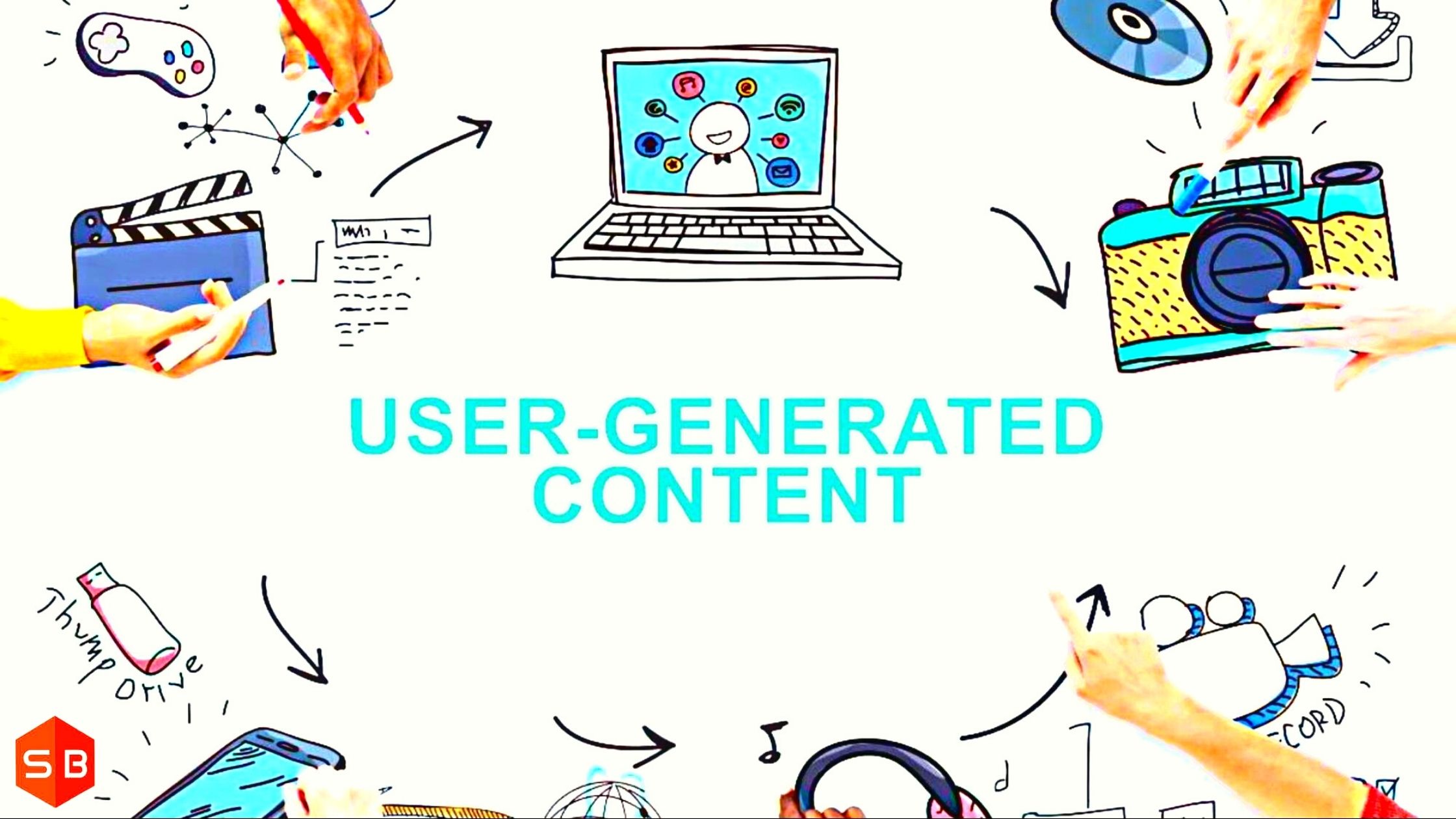 User-generated content (UGC) is any form of content generated by users on social media.
User-generated content(UGC) will get more impetus this 2022. Many brands have started leveraging UGC as social evidence of the quality of their products, and rightly so, as UGC is entirely authentic and brands don't have control over what users might post.
Many brands actively promote user-generated content as a part of their branded content to boost their engagement rate. By doing so, they can cut on the marketing budget by displaying UGC, secondly, it allows them to make their customers feel valued.
Leveraging user-generated content is the top social media trend to follow for all marketers looking to grow on social media.
Just as consumers trust influencers more than celebrities, similarly online shoppers will listen to fellow consumers rather than promotional content. They trust what other consumers say about a product. So, by showing them what your existing customers have to say about your brand, you'll be able to capture the attention of prospects and improve the odds of converting new leads.
So, you should encourage your customers to share their experiences, you can even ask them to use your official hashtag so you can find them easier on social media. This way, you can react to their posts and even share their posts through your Instagram and Snapchat stories or Facebook Messenger "My Day" to show your followers.
Additionally, asking customers to post about your brand will expose your company to their social media followers, thus, expanding your reach.
8. Personalization Will be Paramount
Personalization has been a global consumer trend for several years now, but it is still new when it comes to its adoption for social media.
The key aspect where businesses and marketers are leveraging the personalization trend is their delivery of social media ads. Social media platforms have started providing advanced targeting and customization options for marketers. These let you show the right ads to the right people at the right times.
Personalization understands the type of products you like, and they show you ads for similar products from different brands.
To understand personalization, try checking an ad on any social media platform. Within minutes, you will see ads for similar products all over your feed. 
The more ads you click on, the better it will understand your online behavior and preferences. And, all of your ads will be personalized and curated to your tastes.
This will be another top social media trends for lead generation.
9. Live Streaming Will Be The Norm For Customer Engagement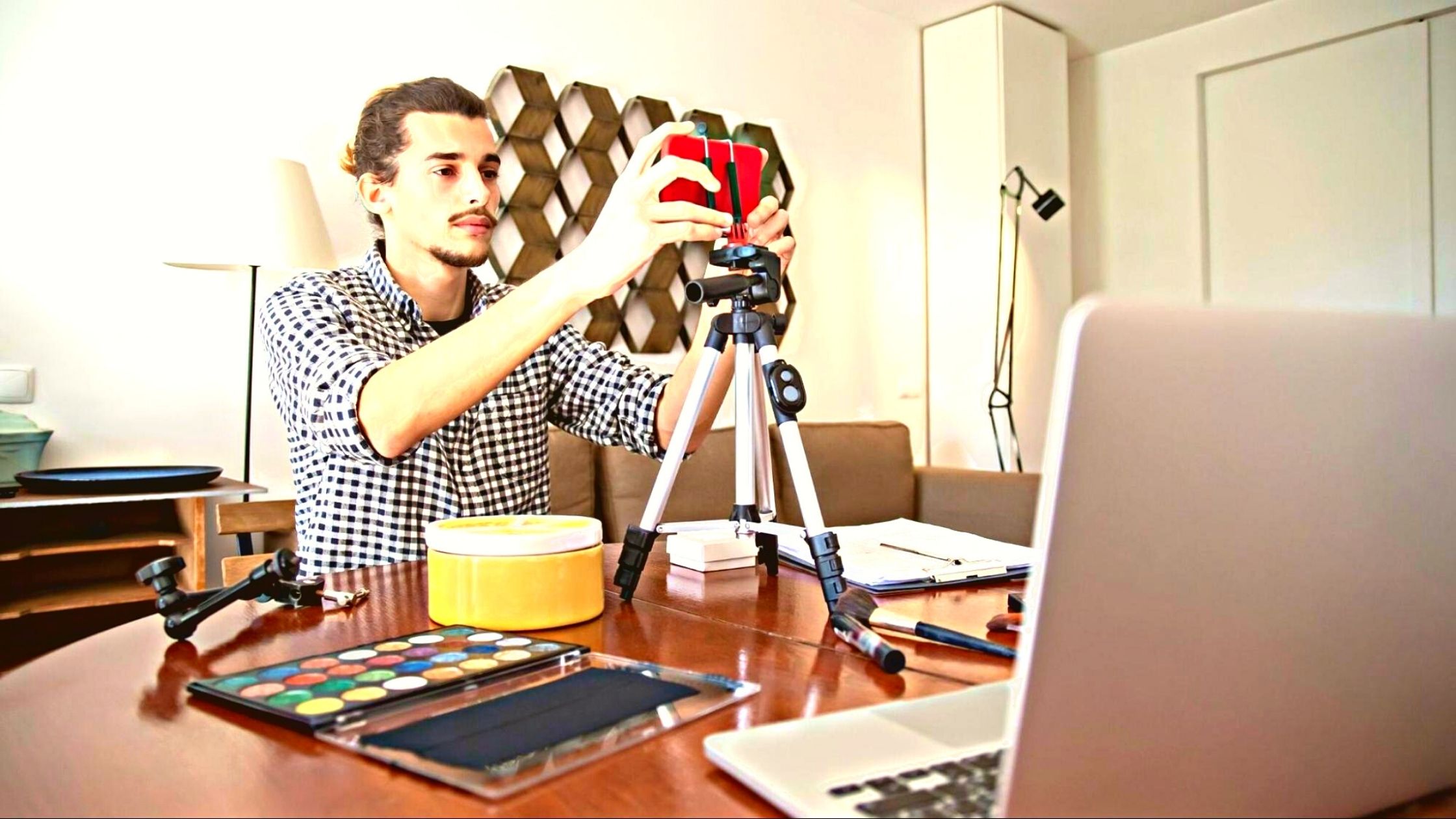 Impromptu live chats are a great way to gain your audience's attention. Many businesses have sprung to live streaming to engage with their customers.
Presently, live videos are being broadcast on Twitter, Facebook, YouTube, Instagram, and Tumblr because almost 82% of the audiences prefer live videos on social media.
Live streaming is like video chatting, it allows your followers to foster a close bond with you and to react to your content as soon as you share it online.
Live streaming provides fast access to potential customers with information on what your brand has to offer. 
Today, consumers prefer live videos over written content to have an unfiltered look of the brand in real-time.
For example, if you sell homemade herbal products, you can use live streaming to showcase how you make handmade soaps and other products.
There has also been a surge in bringing renowned personalities on live chat for people to bond with their favorite role models.
10. Strategic Social Media Posting
To help you improve how you manage your social media posts, we highly recommend SocioBoard, a powerful social media management and content marketing platform.
SocioBoard streamlines your content marketing and social media management operations through its flexible scheduling process for all major social media platforms.
Make it a point to understand what type of content is best for a given platform to maximize each social media site accordingly. For example, if you use Instagram, you should focus on creating beautiful photos and carefully planned photo grids. Meanwhile, if you're using Facebook, you might want to aim for a more multimedia approach.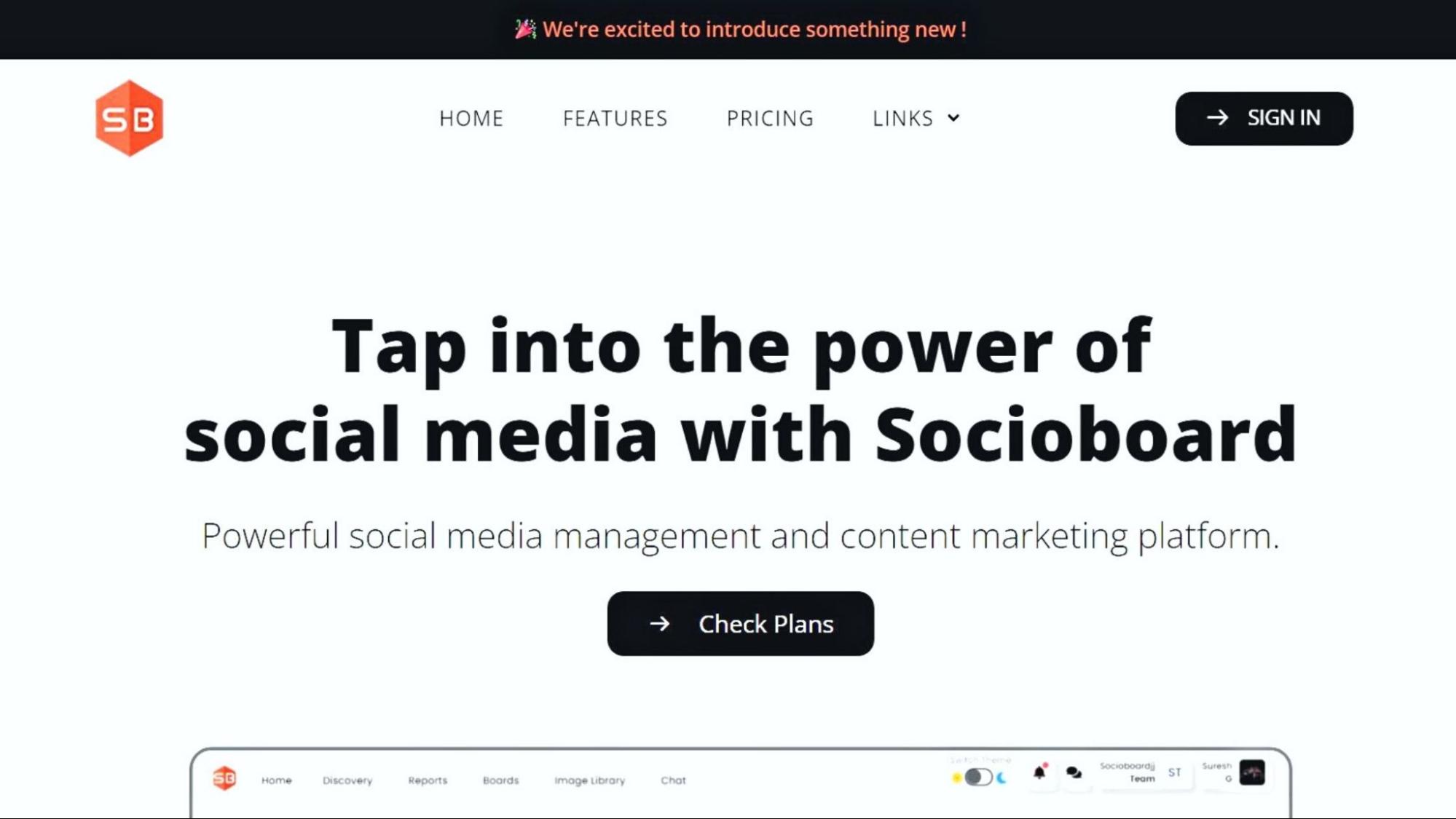 These should allow you to organize all of your social media assets in one place as well as map out and schedule your posts for a more strategic approach to social media management.
1. Flexible Scheduling-
You can create, plan and schedule your content according to the most active time of user engagement so that they can participate and join in your offers. Socioboard provides a seamless publishing experience by giving you scheduling control.
2. Simplified RSS Feed-
All of your RSS feeds are organized in one place with an RSS content manager. You can discover fresh pieces of information by filtering them through search phrases, or you can sort them by feed name, date or category.
3. Manage Multiple Accounts-
What else can anybody ask for when some application is taking care of all your social media accounts? SocioBoard lets you manage multiple accounts all-in-one and remove which are not in present use.
4. Stay Ahead With Accurate Analytics-
Recognize your target audience by how they interact on social media. You can get pre-built reports or can make your own, depending on data that matters to you.
5. Improved Content Curation-
With built-in stock picture libraries, sophisticated search features, and powerful editing tools, you can find, organize and modify all your social media content in one place.
6. Collaboration With Others-
Set team roles, assign tasks, manage approvals and customize account permissions in a jiffy.
7. Auto Email Reports-
You can access your dashboard statistics, social media account and team reports right in your Email with an automated Email report feature. Also, you can schedule your Email reports to arrive at any time, to any Email address you want, so you can get a quick summary of your data without ever having to visit the dashboard.
8. PDF Cart Download-
The PDF cart download feature allows you to add the sections you see in the application to the cart. The complete screenshot will be added and you can download the page as a PDF. Also, you can just print the results to PDF.

11. Mobile Optimized content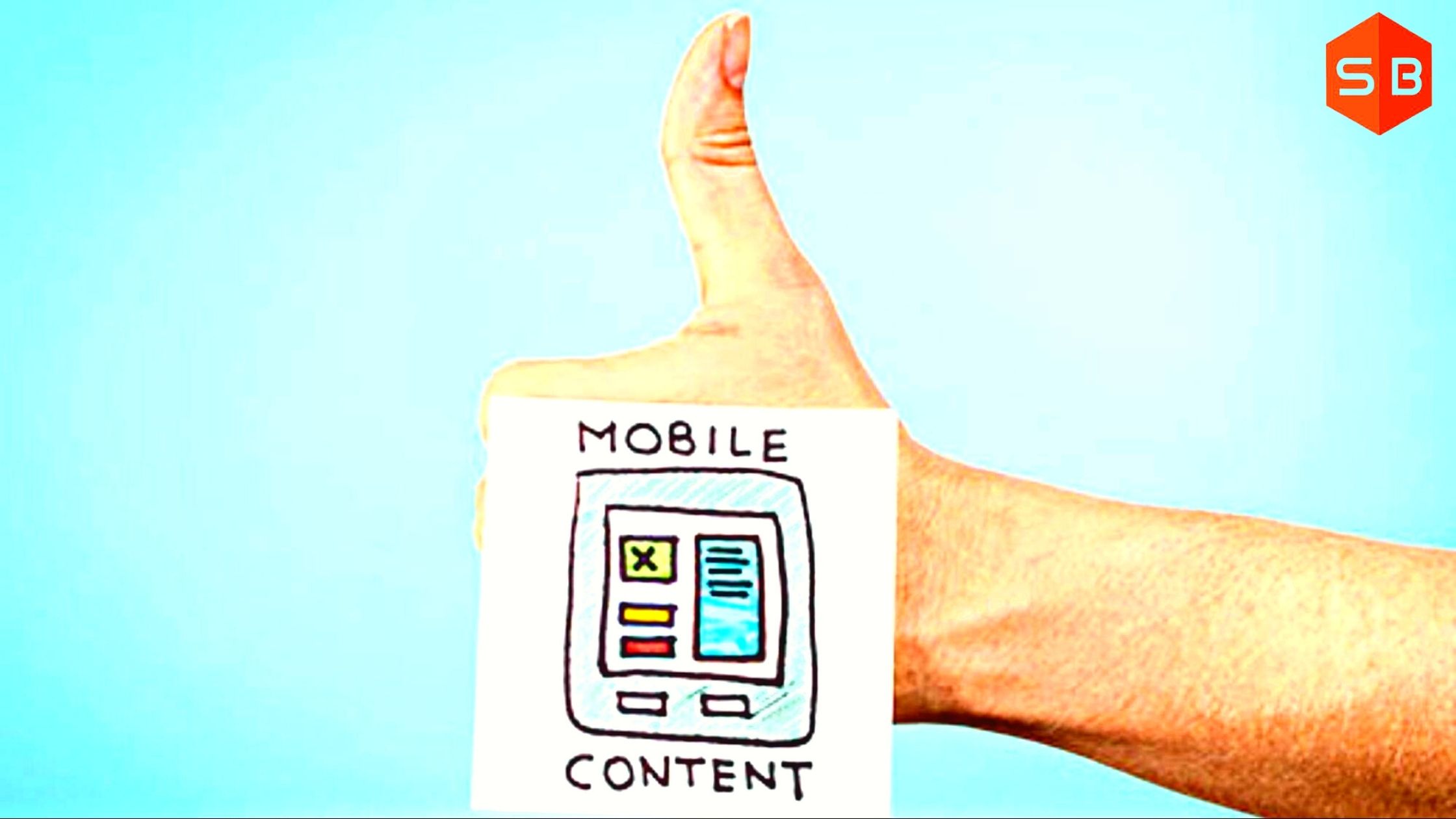 Google says 61 percent of users are unlikely to return to a mobile site they had trouble accessing with 40 percent visiting a competitor's site instead.
If you haven't implemented a mobile optimized strategy yet, make it an urgent priority as this one is another crucial social media trend for the coming year. Google has made it very clear that it will penalize sites that are not mobile responsive.
Also, you are losing out significantly in the organic search rankings.
Companies should pay more attention to their format as posts for desktops don't always fit on smartphone screens.
Don't let your good social media content go to waste by making them as portable as possible. For example, post photos (with dimensions) that are optimized for phones. 
Furthermore, you can opt to produce vertical videos instead of horizontal ones for easier viewing on mobile devices. Lastly, keep captions to multimedia posts short and sweet so that both the photo/ video and the caption are seen on the screen at the same time.
By doing these, you can capture the attention of mobile social media users as well as ensure that they'll have a great time browsing through your page.
12. Using Exclusivity to Drive Sales
The allure of exclusivity has quite an impact on consumers. As a result, many businesses use scarcity marketing to drive sales. 
In the case of social media, some social media pages are by-invitation-only, where you can invite your most loyal customers to have access to these groups. Here, they get notified of exclusive discounts, deals, and advanced announcements on product launches or sales.
You can fix the criteria for an invite to your secret group. It could be the number of purchases they made in a year or the amount of money they spent on your products. This way, customers will have an incentive to buy more from your company.
This will develop a strong bond between your brand and its frequent customers. Also, filtering the people you add can drive better engagement.
13. Influencer Marketing Will Continue to Soar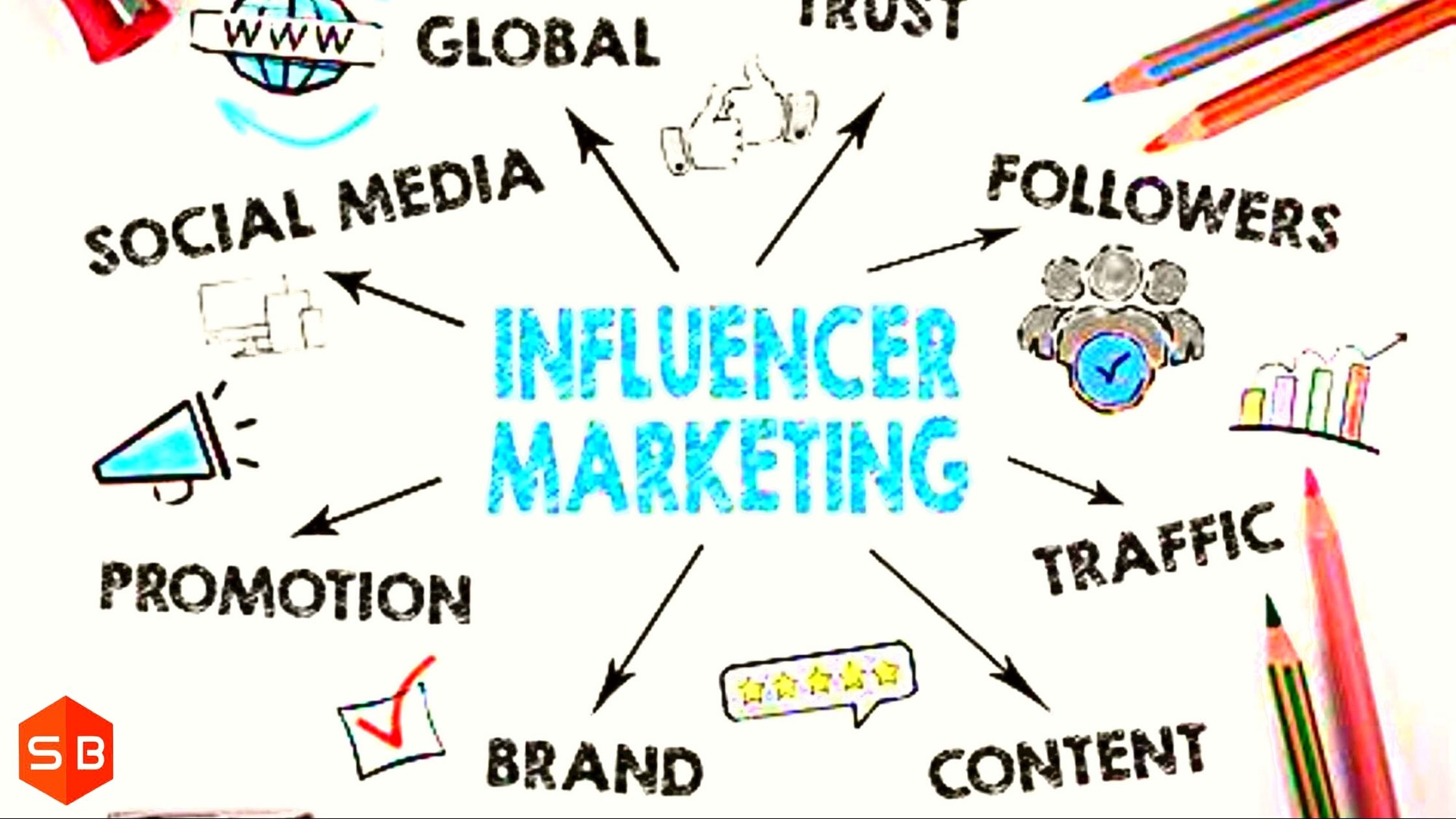 Brands to continue investing in influencer marketing for unprecedented successful experiences during past years. Likewise, influencers to continue influencing social media trends this 2022 as well.
Celebrity endorsements, TV ads, and aggressive sales pitches have lost their appeal, so businesses observed influence marketing as an effective way to tap into their niche audience. 
Brands will now collaborate with influencers over a series of social media promotion posts, and influencers need to put equal efforts into content creation for brands, focusing on long-form content, how-to videos, demos, and photo stories.
Established brands will collaborate with micro-influencers to bring transparency to their marketing efforts and will be more cautious in choosing influencers and crackdown imposters thriving on fake followers.
Furthermore, social media influencers have the uncanny ability to interact with shoppers on a more personal level because of being more approachable and authentic compared to prominent figures.
Recent studies show that teenagers can relate more to YouTube creators than celebrities, and a big chunk of internet users relies heavily on influencer recommendations for their purchases.
As we move into 2022, influencer marketing is raring to expand its customer bases and yield more targeted leads.
14. More Regulatory Control and Legal Scrutiny
While there are numerous benefits of social media, certain negatives like data privacy and security have made the headlines for Facebook.
In light of this, social networks and regulatory bodies will tighten their norms and put more policies in place. Social media is considered unsafe by many people, and it would be in everyone's best interest to change that.
Both TikTok and YouTube have faced greater scrutiny for their popularity. In TikTok's case, it has been regulated out of existence in some markets, with threats made in other countries. Facebook and Instagram are also balling tighter regulation in key markets too.
So, be prepared for this latest social media trends for better regulations on all social media management platforms.
15. Increased Use of Chatbots for Customer Service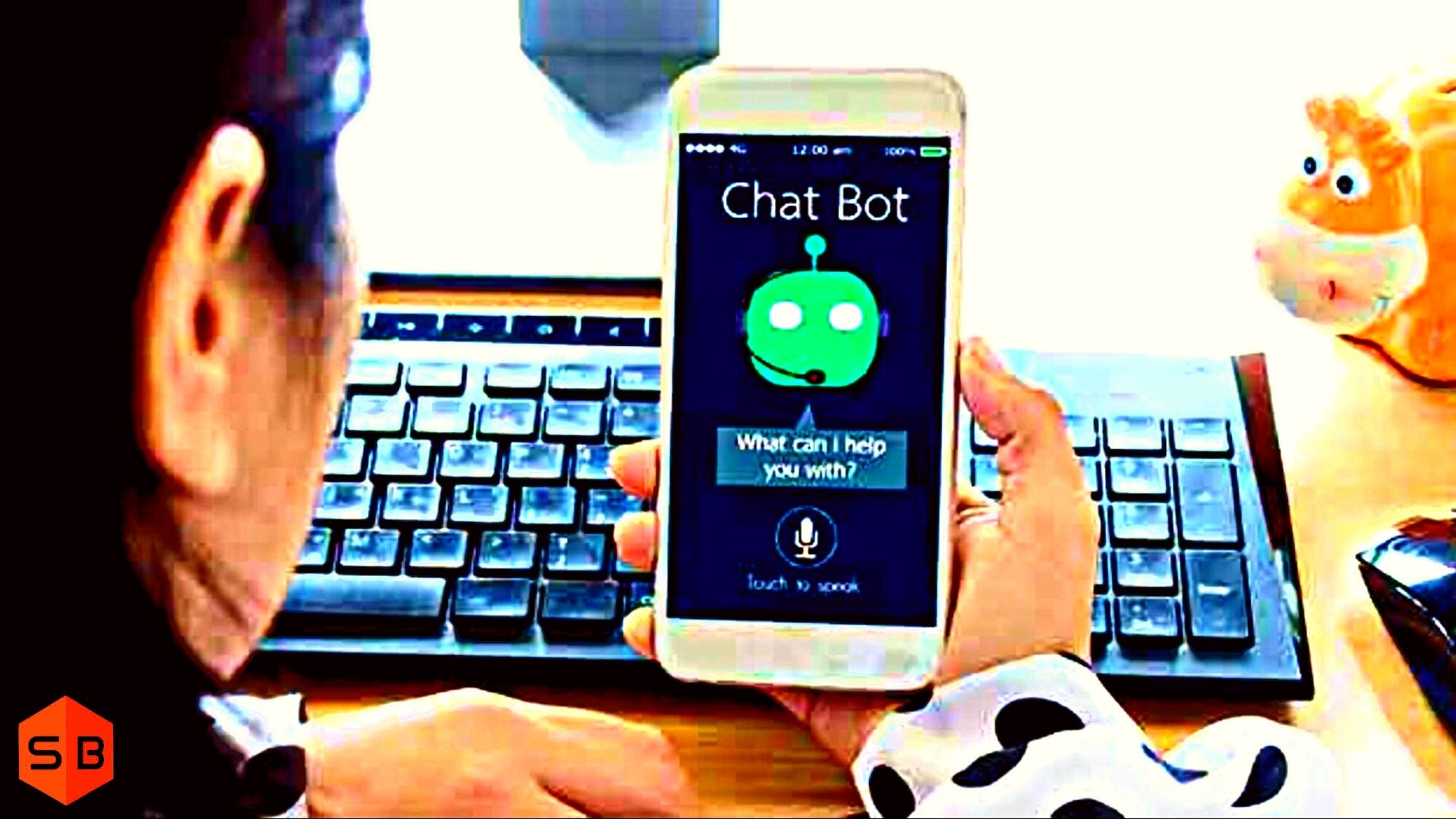 Chatbots bring quicker resolutions to the table and are rightly a growing social media trend for coming years.
Nobody wants to waste their time on generic computerized communications. AI-powered chatbots can precisely understand your queries and concerns and offer you the best solutions within seconds.
The growing demand for social media chatbot communication signifies that this trend will continue to rule in the future.
With AI-powered chatbots integrated to social media pages of different brands, the dependence on humans will be less, and customers will get answers to their queries anytime.
How to Keep Up with Social Media Trends 
Create a stream on Twitter with popular hashtags.

Make a Twitter list of influencers in the social media industry.

Set up Google alerts on terms and influencers.

See what's trending on Instagram's Explore tab.

Join groups on LinkedIn

Subscribe to social media blogs to check the latest

social media trends.

Set up an IFTTT(if this, then that)

Set up a news aggregator

Attend a conference, virtual or in-person.

Listen to podcasts

Get certifications in social media.
Latest from SocioBoard-

Facebook Algorithm: 10 Best Ways to Outsmart it And Mistakes to Avoid
In a Nutshell
No marketer can afford to ignore the power of social media trends for the invaluable benefits ranging from expanding customer bases to improving brand reputation.
However, there is an art and a hidden science to using these social networking platforms for business.
To remain competitive in your industry, start investing in social media management and break the barriers between you and your customers for lead generation and enhanced customer engagement leading to successful conversions.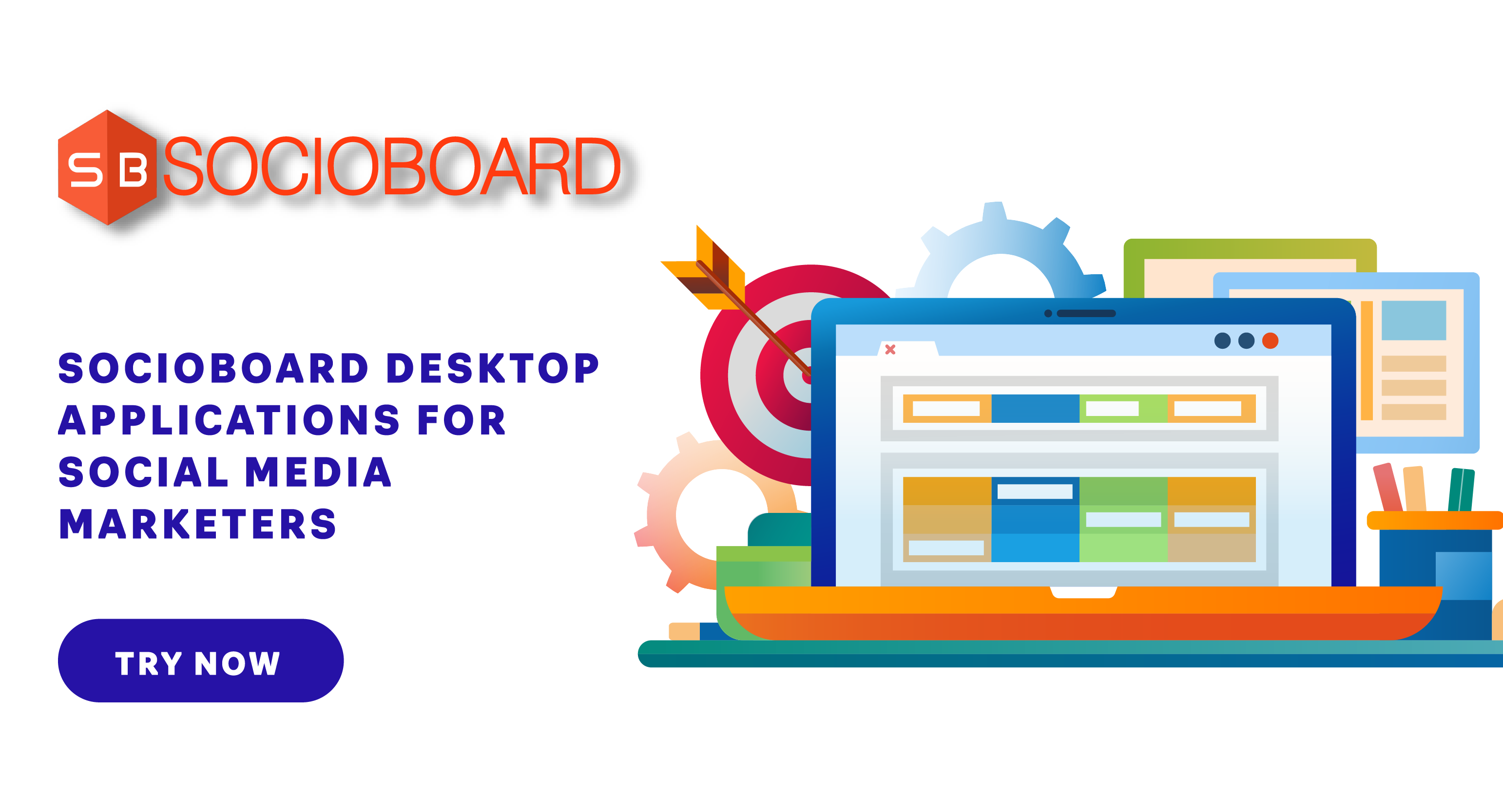 .