Tis' the season of Christmas! The season that is meant to bring joy, happiness, eggnog, carols, roasted chestnuts and other Christmassy things. But it also gives you a great opportunity to make hay while the sun shines. Christmas gives marketers and e-commerce managers a marketing strategy that will give them the winning edge, but it is also the case for small to medium sized businesses.
The business vibe around Christmas is that of winter and seasonal sales. One that starts from Thanksgiving goes till Christmas and beyond New Year. So with Christmas you can also go for New Year marketing too.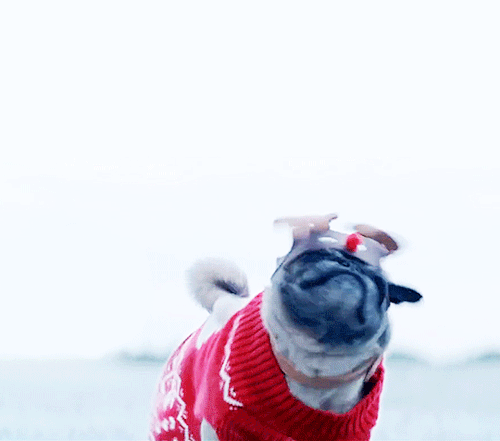 If there was ever a time to go all out on social media, Christmas is it.
But what to do when the content and promotional possibilities are endless. It can send you to an analysis paralysis mode where you may end up doing nothing. Taking into account how hectic Christmas holidays are, you can be occupied with logistics, customer service, and community management.
So how do you fortify your brand's online presence in the holiday? Here in this blog we will help you navigate through various ideas for Christmas posts, a successful Christmas social media marketing campaign, and a few social media posts ideas that are sure to help with your audience and holiday cheer.

Why should you lookout for social media marketing during Christmas?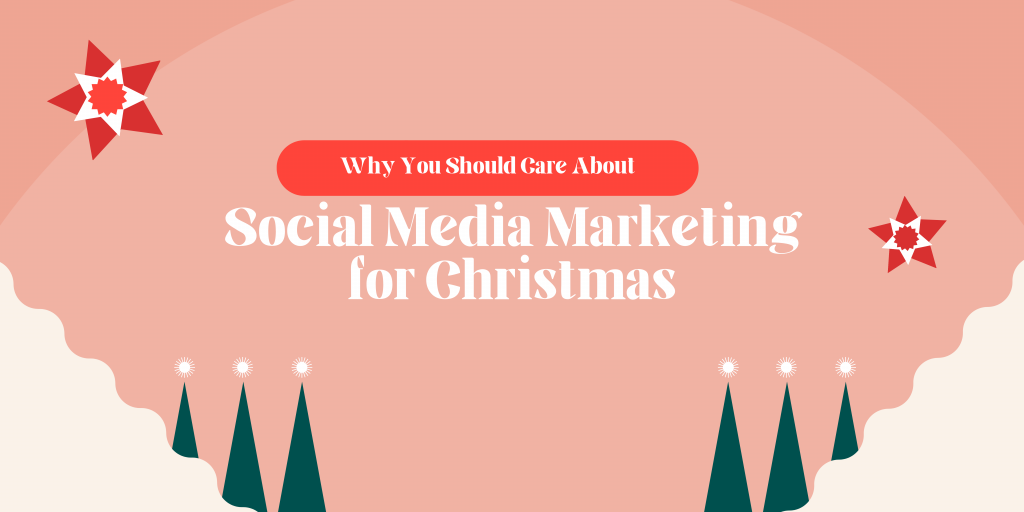 Before going into depth about the social media marketing aspect of Christmas. Let's consider some facts to understand the depth of  the reason why Christmas marketing is such a sought-after time.
Reports show that about 23% of Christmas shoppers in the US alone rely on social media to help them make a purchase decision. Visual platforms like Instagram, Facebook, and Pinterest provide a great opportunity for brands to showcase their holiday themed products and assortment sets.
Influencer marketing has also seen a substantial improvement in the past few years because it boosts engagement and brings visibility to your brand. This increase in visibility can be leveraged to promote their products.
December also ranks as the month with highest impulse purchases throughout the year. So a well thought out marketing and inventory strategy can be key here to ascertain high profits.
Considerations for your Christmas social media strategy
Christmas planning can be justifiably overwhelming. The hustle and bustle of holidays is just too much to go through all alone. While Christmas offers a brilliant opportunity to market for businesses of all sizes, fixating on money can be a myopic goal. In order to make Christmas marketing a massive success, you need a well thought out plan in place first. Here is a list of things you should look out for while planning your Christmas social media posts. 
Early Planning


Plan ahead so that you don't end up making hasty decisions at the last moment. Creating a good post requires a lot of time, effort, and research. One of the many ways you can do that is by starting to remind your customers for Christmas at the end of November. One way you can do this is by scheduling a series of newsletters and social media posts that will go out at regular intervals before Christmas with a nice personal finish. It is also a great time to plan out your creatives, Christmas slogans and more.
Go online and check for various campaigns that you would like to emulate. Check whether they require video, pictures, graphic designing, or a combination of three in some form. Make sure you are not being stuck into last minute decisions as it can cause a lot of headaches.

Also, you can benefit from platforms like Socioboard to schedule, create, and organize your Christmas social media posts ahead of time.

Want to manage all your social media portals from a single dashboard? Checkout one of the best social media management solutions – Socioboard and decide for yourself.

Brand Alignment


Christmas color and mood theme is usually associated with red, green, sparkles, and snows. You have to re-assess how your business as a brand fits with that Christmas theme. Albeit there are brands which can easily make it work, there are many which simply cannot. Thus, instead of shoving and molding your brand into the holiday aesthetic; go the other way round.

An unconventional approach to Christmas is always welcome. Incorporate Christmas into your brand's aesthetics. Instead of overwhelming tradition and explosion of festive glitter, stick to the color tones of your brand and work within it to create attractive posts for social media.

Socioboard offers an in-built content creation studio with access to a huge library of royalty-free images from multiple sources.

Thorough Team Communications


Normal working days are packed with emails, slacks, and video call meetings usually, and Christmas holidays are no different. As the eventful day gets closer, it is increasingly important to collaborate thoroughly with managers, designers, copywriters, content creators,
etc. to plan and approve social posts in a coherent fashion.

Using tools like Socioboard help social media teams save time and connect productively. It gives you the much needed breathing room to target customer service and put together a creative campaign.

Analyze Your Prospect


For good implementation of your marketing content, you should try to use a good social media strategy. As it gives you a leg up. Here is a short summary on how you can strategize your social media activities better:1. Characterize your starting point
2. Define your target audience
3. Define your objectives
4. Pick the correct communication outlets for the objectives
5. Plan out best conversation lines and content formats for every platform
6. Etch out your social media marketing plan and distribute tasks
7. Use a social media management tool
8. Organize your content accurately
9. Boost your reach

Out of the nine steps mentioned here, Socioboard helps you with every single one of them.

Every year new hashtags, trends, and promotional methods come into being that you can incorporate in your marketing plans. You can also check out your competitors' social media activities to take a hint. Check for any giveaways or contests they are running. You can also use Facebook Ads Library to spy on their advertisements and take inspiration.

Another great tool for competitor ad intelligence is PowerAdSpy. It lets you see ads across different social media platforms and niches along with success metrics. PowerAdSpy also has a database of over million ads across multiple niches. So you can find what you like and use it directly.
Christmas Social Media Post ideas

Now that you are informed on how to approach a good marketing campaign, let's go through some Christmas content ideas. 
Contests and Giveaways


The most common method of competing and marketing in the holiday season is running a contest or giveaways. It works as a two-pronged strategy, where you can gather attention and market products in the good spirit of Christmas.
Not only that, but you also incentivize your recurring customers to get a free product. But if you are constrained by budget a discount offer can work too.

Promotional Offers


Who doesn't love a good discount offer during the holiday season? A staggering amount of people believe that spending money on a good Christmas present may put their monthly finances in jeopardy. So offering a discount is not only a good marketing move but it also embodies the festive and giving spirit of the holidays.
12 Days of Christmas


The 12 Days of Christmas is a quintessential Christmas carol worldwide. Like other marketers, you can draw inspiration from the song and create thematic timeline posts during the 12 days before Christmas. For example you can share 12 different ways to use your product or service.
Creative Life Hacks


Tutorials on how to wrap a gift, DIY gifting ideas, food recipes, or small skits are a sure hit on social media. Share your holiday-themed how-to tutorials to access an engaging audience and add value to your marketing campaign.
Holiday-themed boards on Pinterest, Facebook, Instagram, etc.


Atmospheric marketing has a very strong tradition since time immemorial. One of the effective ways to market is through creating holiday-themed mood boards.

For starters, a mood board is a visual tool that helps you communicate your concepts or visual ideas. For example, you can create a Goth mood board and fill it with all the items from your store. This will not only showcase niche marketing but you will also be plugging your store items up for purchase.

This also helps you effectively align your brand with Christmas, where you can integrate Christmas without manipulating your aesthetic choices.
Countdown Posts For New Year


Christmas also gives you a very good segway into New Year Marketing. You can start your countdown posts from a day before or on the day of Christmas.
The countdown to New Year posts are very much sought-after as you can plan a surprise giveaway or discount campaign. These kinds of marketing activities can help you sustain customer engagement from Christmas to New Year.
With the help of social media management software like Socioboard, you can efficiently create posts for the entire Christmas to New Year week ahead and share them easily through scheduling in advance. You can share videos or images from famous world events just to garner the spectacle from it.
And for the Christmas season, Socioboard is offering 30% discount on all its monthly plans. Use the code "BFD30" on checkout. And get access to an open sources social media manager today!
The Perfect Gift


Another great way to market your product is to showcase them as "The Perfect Gifting Material." It may differentiate what kind of necessity you want to highlight on the basic side. The underlying principle should be "small things can go a long way." This will help you boost conversions.


UGC to Drive Engagement


UGC, also known as User- Generated Content, is a tried and tested content strategy at this point. It also helps your customers drive your marketing with new and unique ideas for content creation. You can also add this kind of content strategy with contests for giveaways and more!
The benefit of this strategy is, it keeps the flow of content moving.

And That's a Wrap for Christmas Social Media Post Ideas

We hope that this guide helped you prepare better for your Christmas marketing on social media and get out there to create amazing social media posts for this holiday season.
Remember you don't have to have this massively viral campaign that gets you acknowledged all over the internet. Nothing is more authentic than you sticking to your brand and marketing the products that you have for a successful holiday shopping. If done well, these customers are bound to stick with you for a long period of time.
And with that we conclude here, Merry Christmas Everyone!