Instagram is a widely used application among youth, businesses, and even professionals, but has grown on Instagram. Basically, on any social media platform, you should know how to post and what to post. Instagram post-management is a must-have Instagram skill for social media managers to grow their brand account on Instagram and want better reach in Instagram search. Instagram has now been around for more than a decade.
From the past few years, its ruling social media and recent feature of reels after TikTok are banned in India Instagram have become one of the most used social media platforms in India and even globally, but it still can seem like a new and challenging platform for the beginners who have just started using Instagram which is fine. Instagram has a very complex and somewhat weird algorithm.
Hit The
Play

Button To Listen To The Podcast:
To grow on this powerful social media platform, you must be consistent and follow a particular strategy to know what works or what doesn't. Some tools like Socioboard can take over your headache and make your life more comfortable handling social media.
Instagram Hashtags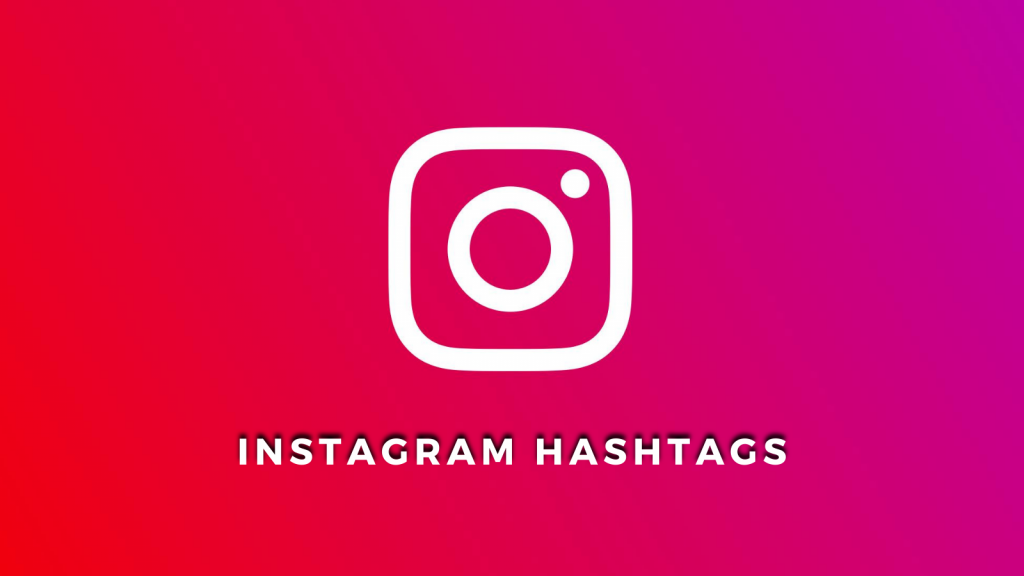 So What are Instagram Hashtags, and why are these hashtags essential for Instagram managers to grow their brand account?
Instagram hashtags are simple words that are written by using a pound sign or #symbol before the targeted niche word, for example – #foodofindia. Hashtags are shown in blue colour and are clickable, and when you click any hashtags, Instagram shows you all the posts where those hashtags are used.
We can say that hashtags are used to search content on Instagram. So if you want your content discoverable on Instagram always use proper hashtags. Finally, our topic is on Instagram Search, so hashtags are crucial if you want your content to be searched on Instagram.
Instagram Hashtags are essential to increase your post reach on Instagram. Still, you should always know hashtags and how they work before using any hashtags on Instagram because Instagram has a very different algorithm; if you don't use hashtags properly, they might not work. Even improper usage of hashtags usage can decrease your post reach too. 
So proper hashtags research is required while adding any hashtags to your Instagram posts. Always remember to add hashtags that are related to your content only. Never add any random hashtags that are even unrelated to your content because Instagram is too clever, and it won't rank your content out of niche hashtags.
Still, it may penalize you for doing such practices as not showing your posts to your followers and decreasing reach. Many Instagram managers try to use only popular hashtags, which are not even about their content, and hashtags simply don't work then. Following are some tips for all Instagram managers who use hashtags while posting on Instagram:
Always use at least 8-30 Instagram hashtags.

Hashtag research is a never-ending skill. Keep experimenting with hashtags.

Always use Instagram hashtags that are related to your content and which have a high volume of posts.

You may use one or two trending hashtags like #instagood #instadaily, but most of the hashtags should be related to your content.

Use hashtags in categories like niche, post, sales, etc.

Don't use any random hashtags in your mind.

Don't get demotivated or sad if your hashtags don't work. Instead, try to analyse why those hashtags didn't work and keep using hashtags and keep analysing.

Follow top creators in your niche and observe their hashtags strategy and how often they use hashtags in their post and their hashtags category. Competition research is critical when it comes to Instagram search growth.
Instagram Content Bucket Cheatsheet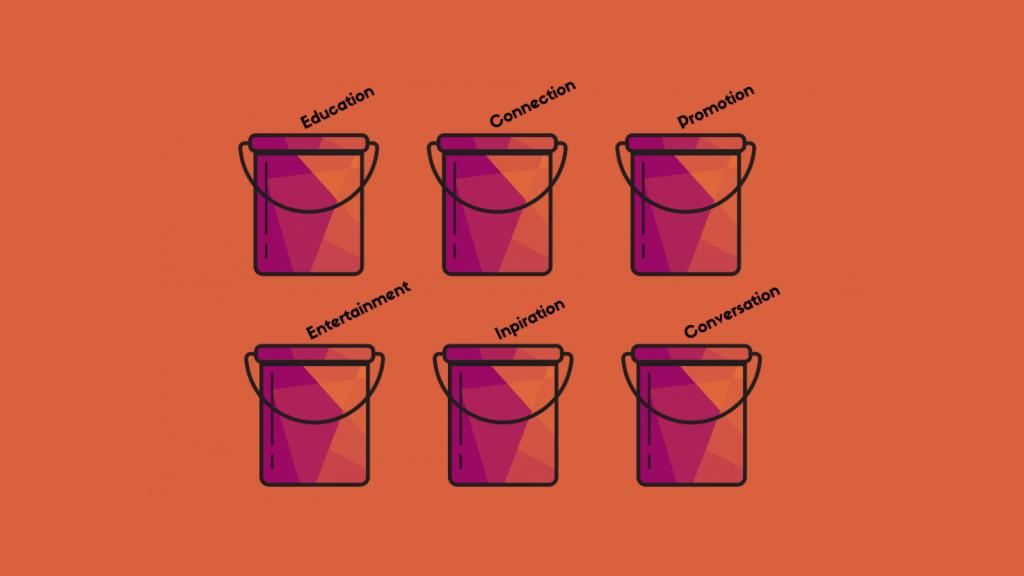 Instagram posts management is necessary when managing your brand's account or a professional account on Instagram. Below, I have curated a list of Instagram content cheatsheets that all the Instagram managers can use to decide what content they can post on Instagram to grow on this one of the biggest social media platforms.
How-tos Posts:

This type of content works well on Instagram, and there are even many pages dedicated to just how-tos and have millions of followers. So if you are a creative mind, you can go with how-tos content on your brand's Instagram page. For example, if you are offering some products on Instagram, you can make some how-tos posts for your products usage from time to time and show your creativity.

Case Studies: 

This type of content is best for any information-based Instagram page and products and services-based Instagram page. Services-based startups can make posts on such content to build trust with their audiences. For example – Suppose you offer digital marketing services to your clients. You can take a case study of your clients and make posts showing comparisons that before you started working with them how they were growing and after you joined with them, their profits gets increased by 20%, etc.

Industry News: 

Don't just focus on sales and also provide information to your followers. You should at least share one post every week related to industry news or industry trends in your niche. Keep your audience or followers informed too. There is a 20/80 rule that a lot of digital marketers and social media managers follow. Always keep 20% of your posts as direct sales posts and 80% as educational, Entertainment, and informative ones.

Myths: 

You can also create posts busting common myths, and such content is significantly underestimated, but people like posts on such content. You can even bust myths related to your products. If you are a startup of organic products, you can post busting the common myth that organic products aren't affordable.

Mistakes: 

Such content posts are also in demand on Instagram. People are ready to correct themselves if someone is there to correct their mistakes. For example, if you are a nutritionist coach, you can make posts telling people their biggest eating mistakes, correcting lifestyle changes, etc.

Cheatsheets: 

Who doesn't love cheatsheets? You can make cheat sheets and share them with your followers. You can take any topic according to your niche and make cheat sheets on those topics. People generally save cheatsheet posts and even shares, which helps you grow your Instagram account reach. 

Industry tools: 

Not everyone on Instagram wants only Entertainment. Some professionals too use Instagram, and you can target those professionals according to your niche and make posts on popular industry tools. For example – You are a Software solution agency, and you have specific software tools like – remote team monitoring software.

Now you know that during covid times remote working is on boom and employers are looking for solutions to ease their work and manage their remote team effectively. You can make a post on the best tools to manage your remote team and increase productivity. 

Motivational Quotes: 

Any post on inspiration and motivation brings a lot of audience engagement. So you should post content on such topics from time to time as people often like, comment, and share such post content, which boosts the reach of your post and eventually your account.

Testimonials: 

Testimonials build trust with your current customers as well as future customers. Share testimonials posts from time to time on your Instagram feed as well on your stories. You can make a testimonial reel too.

Reels:

Reels are a new Instagram feature, and I will suggest at least post reels twice weekly. Reels help to grow your Instagram page fast, and you can gain many new followers very fast. There are many more like BTS, but I have covered some prevalent Instagram Post ideas above. I hope these will help you to grow your Instagram accounts.
Number One tool that helps you to become an excellent social media manager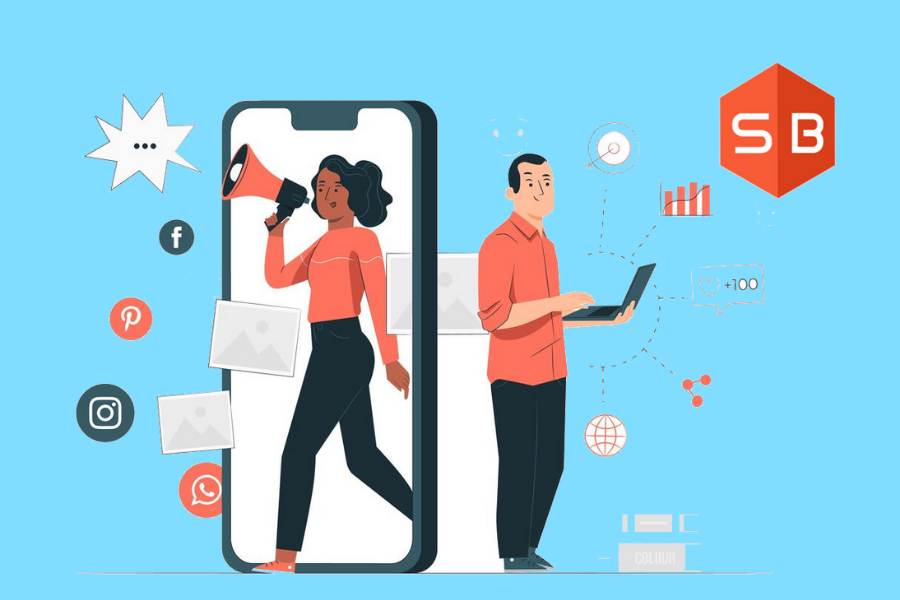 You can save a lot of time reposting and scheduling your Instagram content using some professional tools designed to fulfill the same purpose. Below I'm sharing a handy tool called Socioboard and its features to help you grow your Instagram account super fast and make you a top edge social media marketer.
Socioboard helps you to manage multiple social media accounts in the same dashboard.

It has 24/7 chat support.

You can create multiple boards, collaborate with teams, schedule content, see analytics, and provide notifications alerts.

There are many other features that help you as a social media manager to grow your brand's Instagram account.
Check Out Our Latest Posts:
"Throwback Thursday" – TBT for marketing on Social Media
9 Best Marketing Ideas to Boost Sales During Diwali
WARNING: Top 10 Best Halloween Ads Examples
Wrapping It Up:
From all the above discussion, you have a good idea about Instagram search. Always focus on your golden or evergreen content like inspirational posts, educational or informative posts for better audience engagement. Do proper research on hashtags and always use hashtags whether they work or not. You can skip using hashtags one or two times only. Make as many reels as you can.
You can search and repost reels from other accounts of your niche but always remember to give proper credits and use proper hashtags. Try implementing the 80/20 formula for sharing content on your feed. Finally, don't hesitate to use tools that automate your work and help you be more productive while handling your social media accounts. Tools like Socioboard can be a headache reliever when it comes to content scheduling and reposting your content.