We all are staying in a world where single negative feedback from an unsatisfied buyer or user can have bad influences on their reputation. It is not only about businesses that take anxiety about the effect of rankings online, as 98% of managers confess they do investigate specific job aspirants, and almost 8 out of 10 users prefer internet explorations for possible times and dates before facing an interview on zoom call.
So in that case, online Reputation Management helps in managing and persuading a person's or a company's reputation online. It indicates gaining authority over the online interaction of the business or a person.
In this blog, we will discuss what online reputation management is, how it operates and why it is important.
Click on the button to listen podcast:
What Is Online Reputation Management?
Online reputation management merges networks of marketing, PR, and consumer service to make and sustain an optimistic online presence of an individual, a brand, or a company.  
It is the continuous process that helps to make, promote and handle your brand in the marketplace and make it possible to stand online. The core part of online reputation management is to make stability, permit you to give your best performance, and respond to false trends.
Online reputation management is a significant section of each business and social media plays a vital role in this. Mostly, in this method, business tracks to investigate and control all actions and feedback that occur on the internet. This data makes it extremely simple to make an investigation about what you require, products you're concerned about, and the business you're considering to work with.
Your online reputation is a collection of the data you update online and the things other users publish regarding your business and about you. It may contain the following categories of content:
Website writing

Blog articles

Expert and buyer feedbacks

Press releases and other social media data

Online posts and tags

Opponent differentiations
Online reputation management is a tactic for controlling this content to make an optimistic brand value on social media. It can confirm possible consumers get the data you wish them to view when they find you online.
Few Strategies of Online Reputation Management Services
Online reputation management services prefer several strategies to research, launch, save and reestablish a business's reputation online.
Content growth and managing 
Your high-quality content gains top rank and makes a good image on social media. Several reputation management services will join with your business to make fresh content, so your focus consumers get optimistic outcomes about you or your company instantly.
Social media management 
When networks like Twitter, Facebook, and Instagram can advance your business or brand image, it takes a single unsuitable image or comment to become a reason for Public relations offensive. Online reputation management services can manage all your social media accounts. They can even take care of your business's online efforts by controlling posts to gain high traffic.
Feedback management
Several reputation management services support companies to obtain and monitor online feedback. These services add strategies that influence users to give feedback. While users give positive feedback, the business advertises them on platforms like Google and Facebook. When users give undesirable feedback, your company gets alerted so that it can explain the condition. Few services have tools that allow companies to control feedback from one site.
Competitor tracking
A valuable characteristic of online reputation management is competitive organizing. It plays a role in managing your competition to view how you relate concerning native search sections, online action, social media tags, feedbacks, and many more things.
Why is Online Reputation Management Important?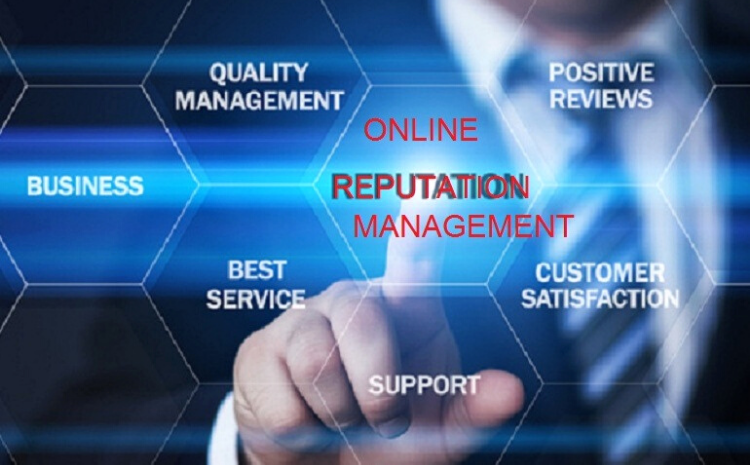 Social media offers a platform to several users to raise their ideas in a very distinctive technique. Online feedback plays a significant role in recognizing the efficacy & reputation of the brand. Each feedback, whether it is harsh or optimistic, says a different description of the website or business.
In the meantime, several customers believe online feedback has many recommendations from friends or relatives.
Increase Sales
You can see your opponents' good image makes him more popular in the market, which indicates that your good reputation can make it possible to achieve your goal.
It also represents a single ranking, good feedback, or what makes social media marketing more than a usual marketing approach, which can intensely increase your sales and more chances to develop your brand value.
Users frequently make several investigations on brands and deals before planning for the final acquisition. Maximum businesses are putting in a lot of hard work to understand the selection of buyers. This research influences your sales and helps you get attached to your targeted customers.
Showcase your best site
Everybody containing banks, the common civic, possible shareholders goes online to manage your brand reputation before planning to involve with your business. These shareholders investigate your business, and if they get something beneficial, they'll stay with your business.
Increase reliability and trust 
Social media keeps everybody nearer than predictable. Trust is a significant part of the achievement. If your businesses go through a loss of conviction in the civic, then there might be a possibility of not becoming optimistic again. Several businesses appoint online reputation management companies for this purpose so that they can increase their reliability and trust between consumers.
By getting the trust of your consumers with online reputation management systems you can represent your company's brand image successfully and be reliable on social media. It indicates optimistic feedback from consumers, which affects your sales.
Advances Search engine rankings
When any type of optimistic feedback or broadcast about any company drives viral, it unexpectedly gains acknowledgment from the customers. The more optimistic endorsement online the more users will find for your company on the internet, which automatically increases website engagement and relevant keywords of your company.
How does online reputation management perform?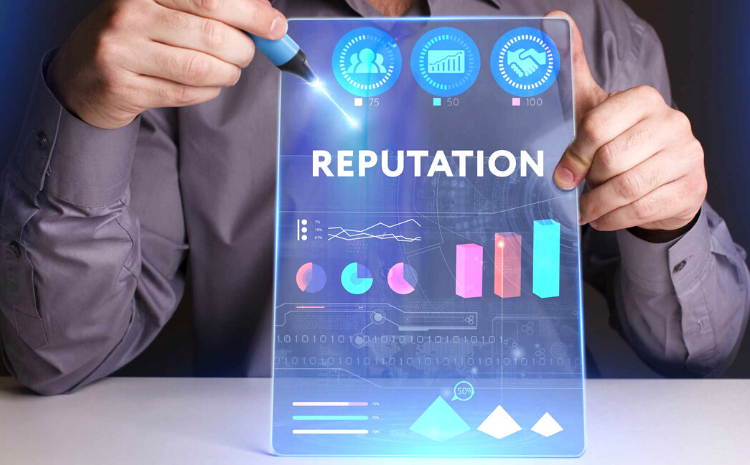 Online reputation management performs by offering power over how a brand or business is viewed on social media. Managing the story online can be successfully organized in the following methods: wide-range of investigation, making a plan, and implementing it. 
Investigation
Positive feedback controlling brand tags is a beneficial method, which supports companies to be alert of social media interactions that contain their brand labels and quickly find the problems. It even offers valuable insights on advertising plans, business objectives, and product ranking. 
Plan
At this time, the outcomes from information collecting acts are calculated with the intention of supporting companies to make notified results that would advance the optimistic involvement of a brand. 
The opening among the authenticity and the preferred brand image may provide guidelines on how to make or manage business advertising plans. 
Implement
Another significant work is to confirm that the chosen online presence can be smoothly revealed. A well-organized online brand image controlling tactic should contain methods to influence search engines to position content as applicable and make it in the rank 1 of Search Engine Result Pages as this is where the maximum ratio of social media customers is commonly emphasized. 
It is significant to check that the method is continuous and endless. With a fluctuating digital landscape, social media managing businesses require to frequently and constantly control it to inform and update their customers' tactics. 
CONCLUSION
Now you have enough idea about online reputation management that why it is significant for each business or individual. With businesses, and consumers communicating on a closer stage, it absolutely cannot be ignored.
By giving them control of a strong online reputation management plan, you can considerably develop your business's label and image tenfold. Verify that you find an operative strategy in today's scenario.
You can read our blogs:
Why You Need Social Media Management Solution in 2022?
Make Life Easier With 9 Free Social Media Scheduling Tools | 2022 Update