The social media marketing world is full of paid customer management and free social media scheduling tools. Finding an appropriate scheduling tool with SMM in such a milieu is bliss.
Especially when you have just started your digital marketing career, it is overwhelming to put out tonnes of money only to schedule some posts. Well! Scheduling social media posts has many benefits, but being free of cost tops every utility.
The digital marketing industry is leading in almost every commercial sector. Whether it is e-commerce, information technology, entertainment, artificial intelligence, law and order, education, real estate, or any business enterprise. We need a digital presence and absolute recognition in almost every social media platform that exists. 
One thing that guarantees you both, is a full-fledged software consisting of free social media post scheduler and management tools.
But wait! Before we proceed any further. Let us know more about these free social media scheduling tools! Because this article is about to cover lots of tools that might come in handy in your social media marketing career.
What Are Free Social Media Scheduling Tools (SMM)?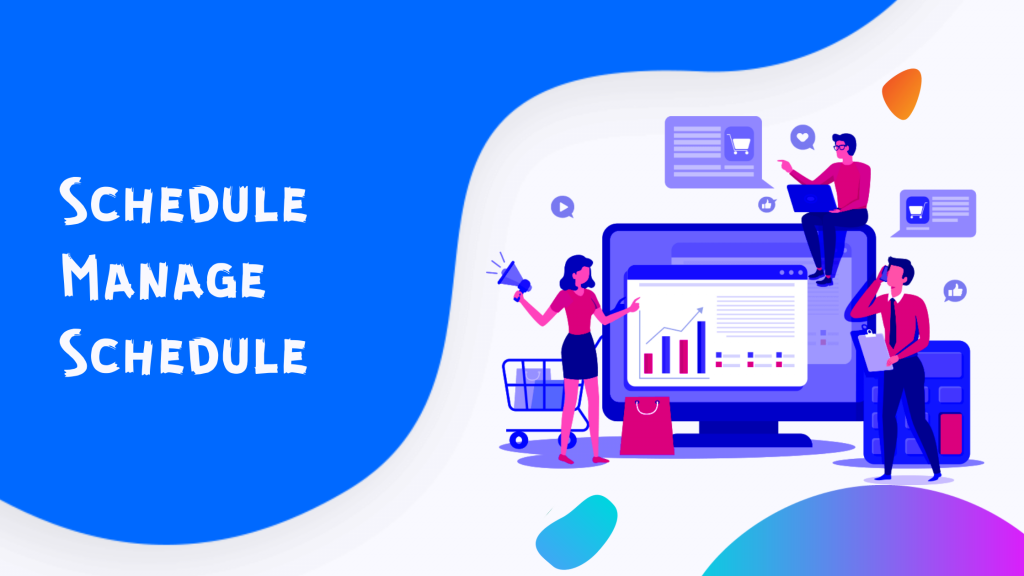 Free social media scheduling tools are nothing but software that integrates with different social media sites for free! They are known to set your post publishing on autopilot. 
Some of this scheduling software comes with ease of free social media management also. It means you can do more than publish your posts. 
There are several strengths of social media management tools in different software. The core feature of social media management in any software allows its users to plan and publish their content from head to toe. 
Let us see what features these paid or free social media scheduling tools offer altogether.
Latest content ideas.

Content curation through different web channels.

Social media research.

Integration with popular social sites.

Auto-response and bulk messaging.

Message scheduling.

Post scheduling.

Supporting multiple social media accounts.

Post engagement reports.

Follower-Following matrices.

Share feeds and posts on chosen platforms.

Content analyzing through robust reports.

Account activity reports.

Increase rate of interactions.
Isn't it amazing? You got your whole social media management headache puff in a click! 
Gone were the days when people used to seek out agencies for managing their social media accounts. Now they can do it on their own!
If you don't have many social media accounts to manage, you can opt for free social media management tools. Moreover! Several tools offer most of these social media management features for free. Besides, free social media scheduling tools are the supreme stuff that you might find in almost every social media management tool you come across.
9 Free Social Media Scheduling  And Management Tools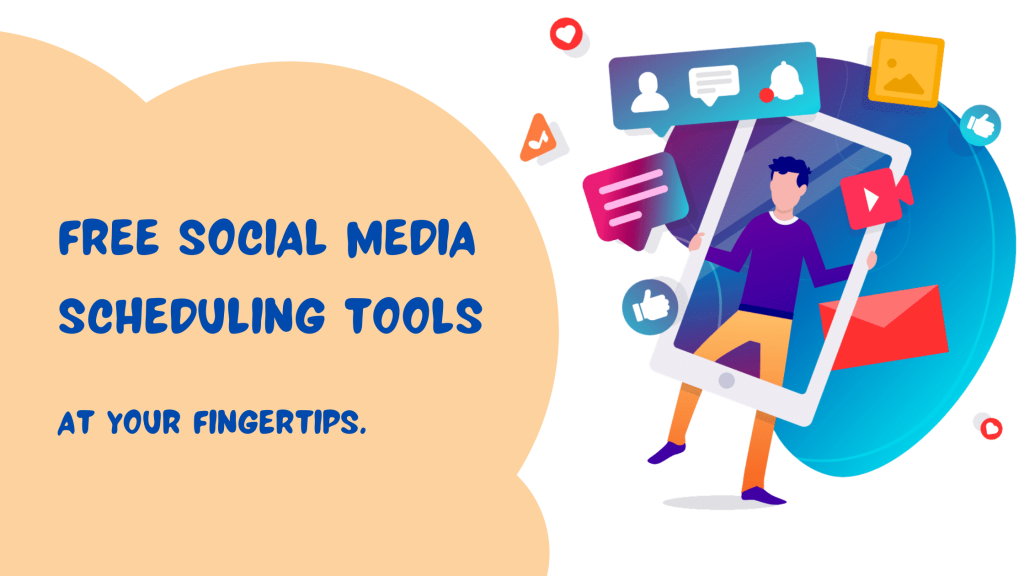 Are you ready to streamline your social media accounts with a high-level engagement strategy? Then hop on board for the sheer hunt of free social media scheduling tools.
This article is about to cover all the tools that suit your social media needs. Starting with the completely free scheduling and management tools.
Free Social Media Scheduling Tools / Management tools
Here are some free social media scheduler apps that you might like to use. So let us get scrolling!
Creator Studio From Facebook (FREE)
Creators studio is one of the best free social media scheduling tools. It is available with all-in-one features for Facebook and Instagram business profiles. You can access this tool through an internet-enabled desktop. Content Studio allows you to schedule (post and message), auto-respond, derive engagement reports, and manage the content of multiple accounts from two platforms (Facebook and Instagram). 
Well! To operate the content studio for Instagram requires having a professional profile linked with Facebook.
When you open Creator Studio, you will see two icons on the topmost center of the tab, 'Facebook' and 'Instagram'. Click on one of those and enjoy free social media management.
Tweetdeck (FREE)
Tweetdeck is not like other free social media scheduling tools. It is a Twitter management tool that has official Twitter integration. You can derive robust engagement reports of your tweets through this tool. Tweetdeck has some cool features that let you monitor your Twitter accounts, specific users, hashtags, other Twitter channels, and your own Twitter channel. 
We all know that Twitter is quite a political platform, filled with noises! Well, Tweetdeck streamlines your time on Twitter by optimizing the user experience within all the noise and mess. 
Tweetdeck equips you with the customized interface that you will love the most. The best part of using Tweetdeck is, it is absolutely free for everyone! If you are serious about growing your Twitter community, then do give it a try!
Canva (Forever Free)
Canva is one of the most popular and convenient platforms for content curation and posting. Here, content curation, editing, and post generation are available for free. However, it is not a free social media scheduler tool except for certain cases.
The most exciting thing about Canva is, it supports almost every template of image designing for free. This tool eases your designing hassles with a click! Amazing right?
Apart from designing, it also equips you with scheduling post-scheduling features. But, you can have this feature only in the canva pro plan. Well! if you are not ready to get a pro plan, then get it on a free trial.  Canva pro plan is available free for thirty days. Also, Canva Pro is completely free for classrooms and nonprofit organizations. 
Canva is a two-in-one software that enables you to enjoy free social media scheduling tools if you belong to a certain category of users.
Later (Forever Free)
Are you an individual who wants to grow on social media? If yes, then Later is the software you should opt for! Its free-forever mode enables the user to integrate with Instagram, Facebook, Twitter, Pinterest, Tik Tok, and Linkedin. Later's free version allows one brand for six social media platforms to schedule thirty posts per social profile in a month.
According to web sources, people find Later to be one of the best free social media scheduling tools for single users. Apart from scheduling, the free mode includes Instagram analytics and visual planner but lacks in scheduling story posts. 
Zoho Social (Forever Free)
Zoho Social is another paid platform with a forever-free mode. It enables only one user to integrate with seven platforms and equip them with the limited social media scheduling and monitoring feature. 
It has a fifteen-day trial period, in which you can certainly enjoy all the premium features. After the trial period ends, your account gets converted into a forever-free one. Zoho Social has some really cool features. Here you are provided with a content calendar, which lets you plan and moderates your posting cycles way ahead of time. 
Zoho Social stands out in this hunt for free social media scheduling tools. It is because of its limited but sufficient features that an individual user needs.
SocialOomph (Forever Free)
There are plenty of individuals for whom free social media management for only one profile is sufficient. SocialOomph is one of the best free social media scheduling tools. It enables one user to integrate with one social profile for unlimited scheduling. Well, its personal suite or free plan allows a maximum of three posts per hour. 
As an individual, this software equips you with sufficient features that you might need and that too for free! However, if you have extended needs, you can opt for a free trial of the Business Suite plan. And get a hold of all the exciting features this plan offers for up to thirty days.
Content Cal (Trial Period)
It is one of the most intelligent free social media scheduling tools that comes under a trial period. After that, it will be a paid platform. This intelligent content scheduler and social media management platform is available for fourteen days of free trials. In this, you can operate on all the expert premium features and get to know what works best for you.
Well, you can subscribe to their trial plan without providing credit card information. Also, you can sign up for the Hobbyist plan and avail of four integrations. Along with it, one calendar, and ten posts per profile in a month. This plan is only applicable to one user. 
Sparktoro (Trial Period)
Sparktoro is the paid tool, the most opted free social media management software. It includes five searches per month. This tool gets you onboard with robust results on audience profile plus helps with your hashtag research, websites, and follows.
The software offers you to determine the type of traffic and funnel your website is currently exposed to. The free plan allows one user, five searches, text insights, and audience insights on social media platforms, websites, and press.
Post Planner (Trial Period)
It is a paid tool that comes with a seven-day free trial for all the plans available on the software. This tool is known to provide a massive boost in post engagement, according to its home page. It supports integration with five platforms, Facebook, Instagram, Pinterest, Linkedin, and Twitter.
Post planner is one of the best free social media management (paid) tools. It sets the audience reach targets and performs accordingly. Get a hold of any of the free trial plans and explore the software yourself!
Socioboard is one of the excellent social media scheduling platforms that allow its user to integrate with more than six social media platforms – Instagram, Facebook, Pinterest, Twitter, Linkedin, Tumbler, Youtube, and thirteen more in the pipeline.
You get a hold of RSS feeds and social media discovery. It keeps you overloaded with content ideas and helps you with social media research. Socioboard allows you to curate your own content based on images, videos, and giphy from leading websites and schedule interesting posts on your account.
Socioboard equips you with utmost social media management and robust analytics on post engagement reports. Interestingly, this tool is quite similar yet cheaper than most leading social media management and scheduling tools. 
Well, I will not advise you to pick up a trial plan. But if you really want to cut the expenses of social media management, then Socioboard is a fair deal for you.
Read more – How to schedule social media posts free in Socioboard? 
Wrap Up!
So, I believe that you got some rough idea about free social scheduling tools that might come in handy for future use!
Gen Z is everything about the market and trends. The marketing expansion of digital media has created a whole new set of management and marketing procedures that includes a digital presence on several popular social media platforms related to your business.
In such circumstances, either you seek out assistance from social media marketing agencies or expensive tools. But if you are an individual or a small marketer, in that case,  free social media scheduling tools are absolutely functional for you.
That is why this blog is created for your convenience so that you won't get left behind in this outpouring competitive world. So get any of the free social media scheduling tools and enjoy its experience to the fullest!
Happy scheduling!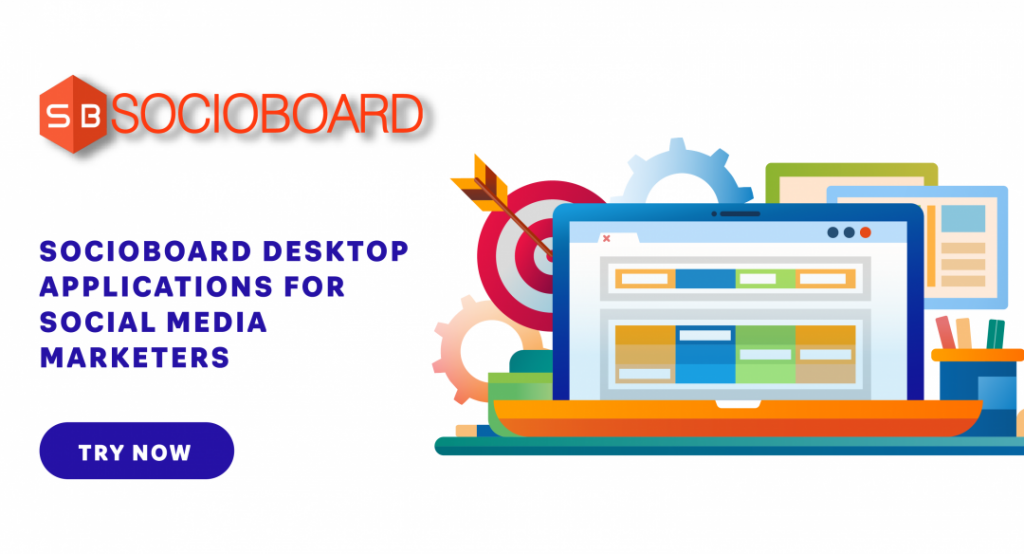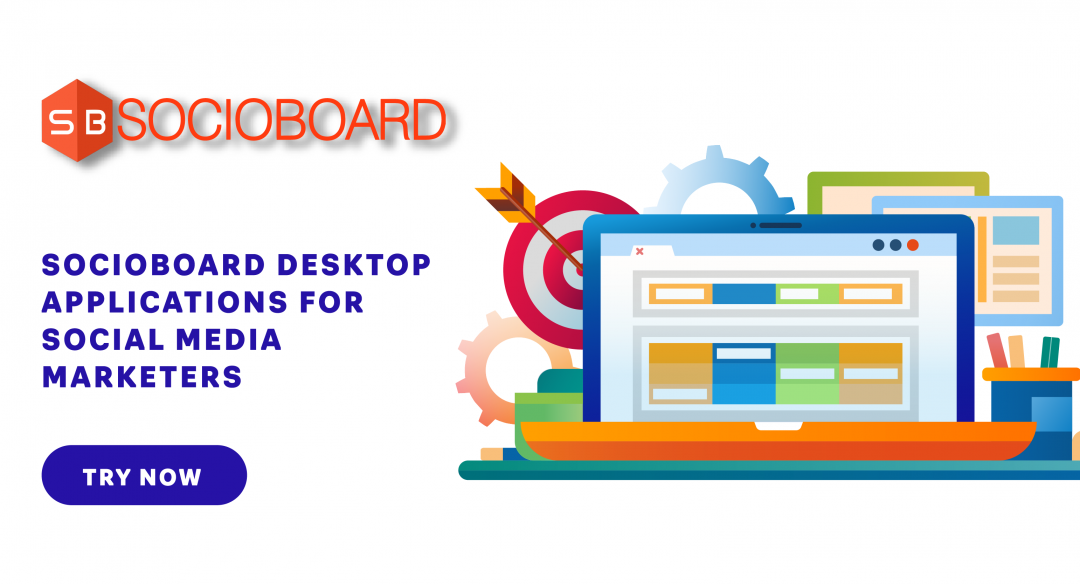 Read More:

VIDEO MARKETING STRATEGY: HOW TO DEVELOP A VIDEO FOR SMALL BUSINESS? [2021 GUIDE]

SCHEDULE INSTAGRAM POSTS BEFORE YOU PUBLISH | A REVISED UPDATE FOR 2021