The Instagram algorithm is no secret to anyone. We all know how regular posting can affect follower metrics. But doesn't it feel like a bit of pressure to manage all your time and work only to post on Instagram? With so much on your plate dedicating even 30 minutes for publishing Instagram posts feels like a day-long job. That's why it is important to schedule Instagram posts.
If you are an advertiser or marketer, you might feel a little more overburdened by posting pressures than anyone else.
At some point, we all have wondered that it would be much easier if we could schedule Instagram posts whenever we got time.
When a powerful social media management strategy fuses with quality creatives and consistent postings, one can accomplish amazing engagements within a short period.
Unfortunately, most of us don't possess the luxury of time. Hence we got to make up for that by using Instagram post schedulers, aka the greatest relief of marketers!
So let's go for it.

Third-Party Instagram Post Scheduler Tools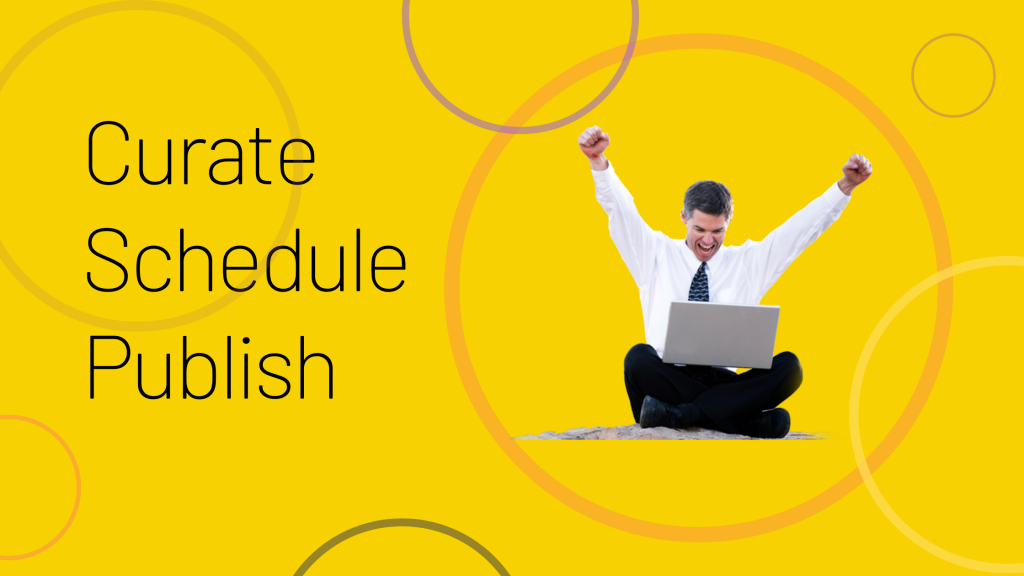 Whether you are a business owner or creator, or a full-time marketer, crafting and publishing a creative post requires a lot of time and effort. There are always moments when you feel quite jumbled up from one application to another, only to create one creative post for your Instagram. Plus, it is different trouble altogether to find a good Instagram posts scheduler.
Well, here in this section, we will find some of the excellent third-party Instagram post scheduling tools and a post creator, all in one software.
For example, Socioboard has a feature that not only lets its users schedule Instagram posts directly from desktop or mobile but also lets you create a compelling post suitable for your Instagram profile. With Socioboard, you can even research for more trending topics for your upcoming posts, search for relevant hashtags and get hold of robust analytics on every social media account linked to Facebook.
Ready to schedule Instagram posts? Start with Socioboard today!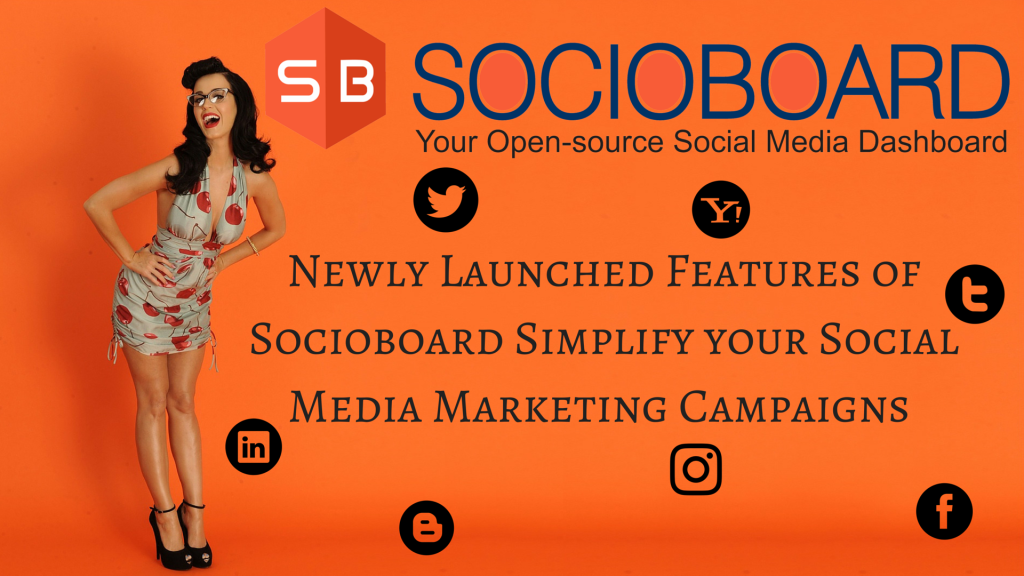 Additionally, Instagram does not support scheduling in personal accounts and non-facebook-linked profiles. However, on the bright side, there are so many legitimate tools that allow you to schedule your Instagram posts even if you don't have a professional profile on Instagram, like Zoho Social. So, it is not an issue even if you want to stick to your personal profile.
Oh, but there is one more thing, Hootsuite's Instagram post scheduling feature only works on professional profiles.
Well! If there are so many conveniences you can avail of from just having a professional profile, then why not!
Convert your existing Instagram profile to a professional profile.
First off, go to the username dashboard of your Instagram profile by tapping at the bottommost right corner of the screen then clicking on the edit profile option. While scrolling down, you'll find an option to switch to a professional account. Click on it!
Tap to that option then, click to continue, which will lead you to the window where you can select the category that suits you well. But be legit with your choice because people can see it on your profile.
After choosing the category, you can press the done button. So now you have to decide what type of professional account you want; Creator or Business. Choose one of the options, and complete your profile as guided or explore the professional account tools. All of this is up to you. Kudos! You've successfully created a professional profile.
Can You Schedule Instagram Posts On Instagram?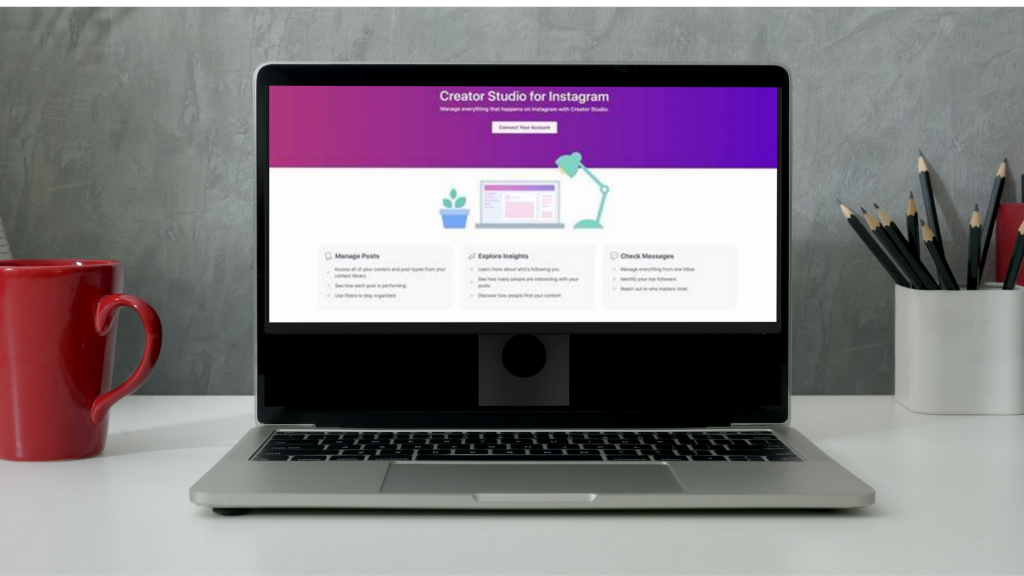 Hell yeah! Creator Studio, Instagram's super tool that lets you schedule your posts from months ago. You can respond to all your Instagram messages and get your Instagram insights all in one place!
But what is a creator studio? It is Facebook's free content scheduling tool. Accessible through an internet-enabled desktop and a Facebook-linked Instagram business account.
When you open Creator Studio, you will see two icons on the topmost center of the tab, Facebook and Instagram. Click to Instagram and connect your business account with the Facebook page.
Additionally, it works like any other social media management tool like Socioboard. You can schedule your posts like IGTV, reels, and feed posts and also get powerful analytics.
Schedule Instagram Posts Through Socioboard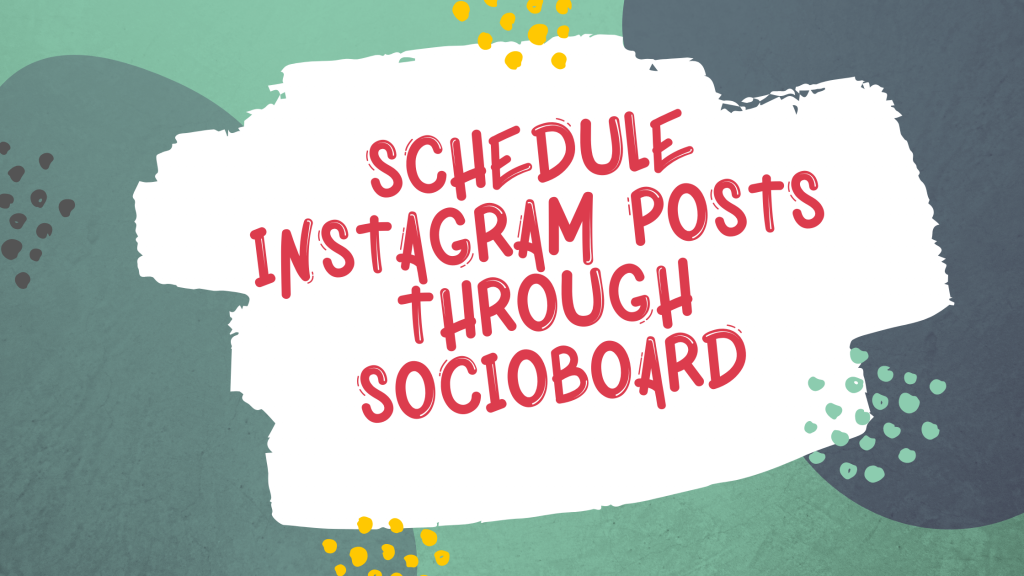 Business owners and marketers like to have a power pack tool that resonates with their business needs. There are countless things to imagine of what social media management tools can deliver to its users.
Let's explore some of them!
Generating creative posts.
Scheduling social media messages.
Generating detailed post-engagement insights.
Scheduling social media posts.
Well, with Socioboard, you get to do more than this!
Socioboard has a huge edge over any other third-party Instagram post scheduler tool. With Socioboard, you can integrate with five social media platforms other than Instagram, such as Facebook, Youtube, Pinterest, Linkedin, and Twitter.
Plus, you get an automated RSS feed and social media discovery which lets you keep up with trending topics.
And a quick share features Sheraton (coming soon), enabling you to share interesting feed reports to your chosen groups.

Getting hold of all these trending topics, it is an absolute fact that you might want to create posts of your own! There is a feature in Socioboard that embraces your artistic side too!
The Content Studio feature in Sociopboard equips you with amazing content such as images, videos, and gifs that you might want to use in your upcoming posts.
This amount of functionality comes with the ease of scheduling posts on your favorite and most used social media profile. Let's say Instagram!
To schedule your posts through Socioboard, you have to go to the home window of the software and click on the Publishing option. When you do so, you will get a series of options on your screen. Click to the first option that is Schedule Messages. A window will open for post scheduling, and you have to choose a maximum of four media that could be imagery or video post. Then enter the outgoing URL, Captions, & hashtags, then click Schedule Post.
You will get two options; day wise schedule and a normal schedule. Pick any of those and specify your date and time. Then hit the Schedule button. Congrats! You have successfully scheduled a post.
Pro Tips To Schedule Instagram Posts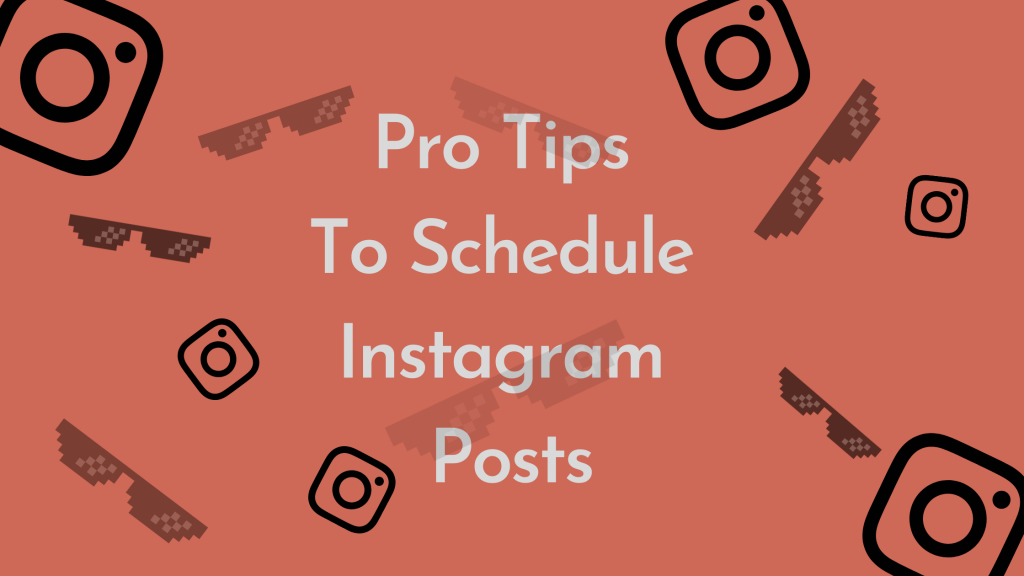 Scheduling seems like a smart idea to beat Instagram algorithms, but engagement depends upon you. Few mistakes may hamper your engagement and post insights that you might want to avoid.
Let's find out what you can do about it.
Post-High-Quality Content
High-quality content is the basic thing your profile needs to present a good aura to your audience. So, make sure to avoid posting low-quality content that could degrade the standard of your profile.
Don't schedule Instagram posts for more than a week.
As you are already aware of the dynamic changes in trending topics daily, it is good to schedule your posts within the buzz of your chosen topic so that your effort and post won't go in vain. Well, if you are running a campaign or working for someone else, scheduling your posts for months can work in that scenario, but it is good to publish the updated post that works in your scheduled timeline.
Schedule Instagram posts with relevant hashtags.
We already know how hashtags excellently derive organic reach. So it is good to schedule Instagram posts with relevant hashtags.
Schedule in the correct timing.
We all know how posting at the correct time can elevate your Instagram engagement metrics. According to one research, ideal posting time on Instagram ranges between 11 AM to 2 PM and 7 PM to 11 PM. Make sure to schedule your posts at an ideal time.
Benefits Of Using Instagram Post Scheduler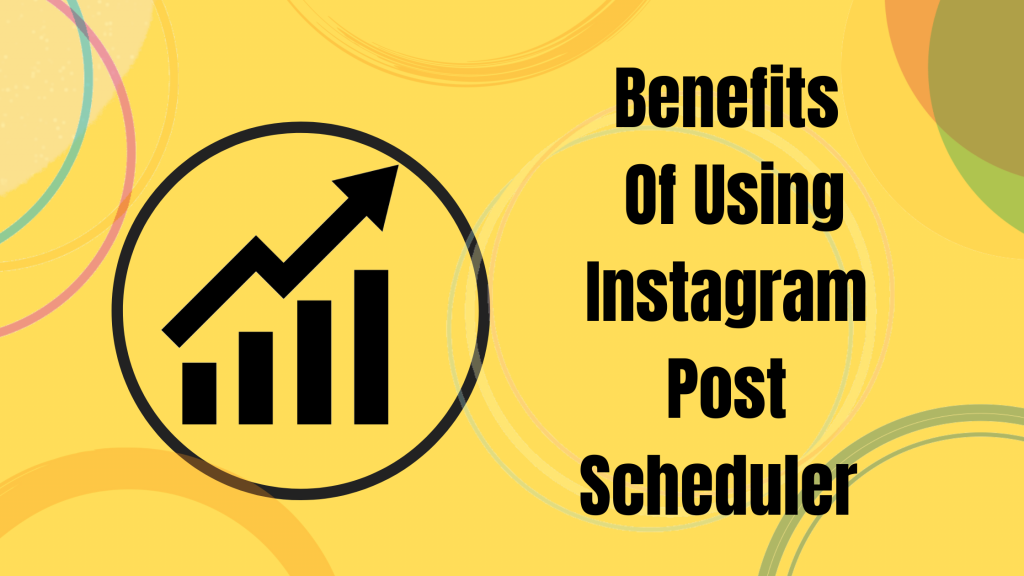 Well, I think you are already aware of all the esteemed benefits of scheduling Instagram posts but let's conclude it for better understanding.
Scheduling saves time and effort.
We all know how Instagram post scheduler proves to be a great convenience to marketers and business owners. Scheduling in advance relieves you from the headache of posting in multiple accounts at the same time, which is not possible if you do it manually.
Scheduling seems like an awesome plan when you have a lot to do, to integrate with many trends at the same time. Now schedule and relax without missing any of the trends.
Beat the Instagram algorithm.
Regular posting is the remedy for your Instagram algorithm problems. That's why you should schedule Instagram posts in advance.
Scheduling enables you to think ahead of time so that you can plan and curate posts accordingly.
Scheduling keeps you consistent.
Let's face it! Consistency is the key. Consistent postings not only derive great organic engagement but also help you find potential customers. Therefore you must schedule Instagram posts.
Check out recent posts.

HOW TO USE WEBINARS TO DRIVE TRAFFIC AND SALES FOR B2B COMPANIES IN 2021