Let's face it – social media is useful. We might grunt and roll out eyes at our addiction to the various networks, but there's a reason we log on to them so frequently. There's a lot of useless information being spread through social networks. Heck, there are even nonsense myths and lies being shared through social media, but as long as you know how to use them properly and intelligently – they can be incredibly helpful.
LinkedIn is what some people call the "professional Facebook." Using LinkedIn to network yourself can help you find your dream job, increase your chances of landing an internship, promote your business and improve your chances of meeting some really cool people.
Complete Your Profile
Not too long ago, many people talk about LinkedIn regarding the "endorsement" feature – it allows you to endorse others on particular skills within their field, then shows up in their profile that you've done so. Many people are yet to complete their LinkedIn profile, even though they had set up their accounts earlier. Many professionals fail to fill up their profile, and they are unaware of the fact that it can ultimately become a running joke, because filling out your complete profile is important if you truly want to connect with people.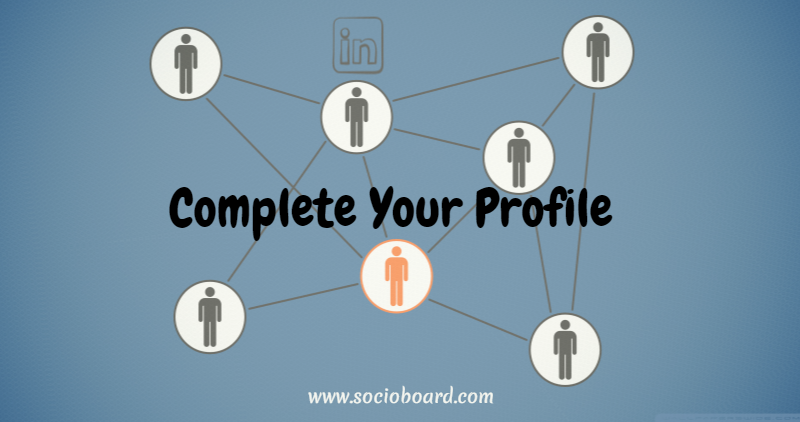 Fill everything out, upload a picture and list some skills. Then, ask a friend to look over it and give you their input. Have you included everything? Is it a clean copy, without grammar and spelling errors? A second pair of eyes is always helpful.
And speaking of endorsements, there is some debate on if endorsements are a waste of time. Some people think they're annoying and others think they're just a way for your friends to promote you. It's up to you if you use them.
Update Statuses
When we say that LinkedIn is the "professional Facebook," the key word there is professional. This is not a place to share your Spring Break pictures or truths from your drunken nights with friends.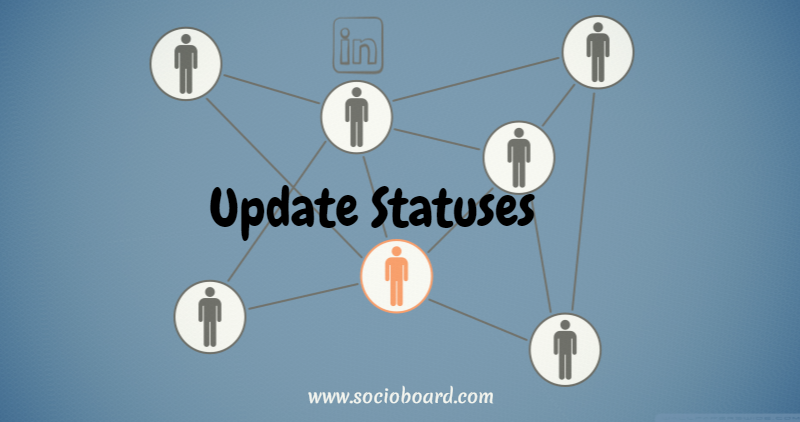 It is a place to remain professional. This also isn't a place for your hashtags or @ mentions. Share information relevant to your work life, things that your network may be interested in reading and blogs that you've written.
Connect Often
As of October of this year, LinkedIn was the proud home of more than 396 million members in more than 200 countries. Sure, you probably don't know the vast majority of users. But chances are – you know more than you're currently connected to. Have you gotten a new account recently? Did you meet someone at a conference? Did your spouse get a new job? Make sure you're connecting to people as they come into your life.
Use the search bar and search for names of people you'd like to connect with. Alternatively, take a gander at who your coworkers or friends have in their networks, then send invites to those you know.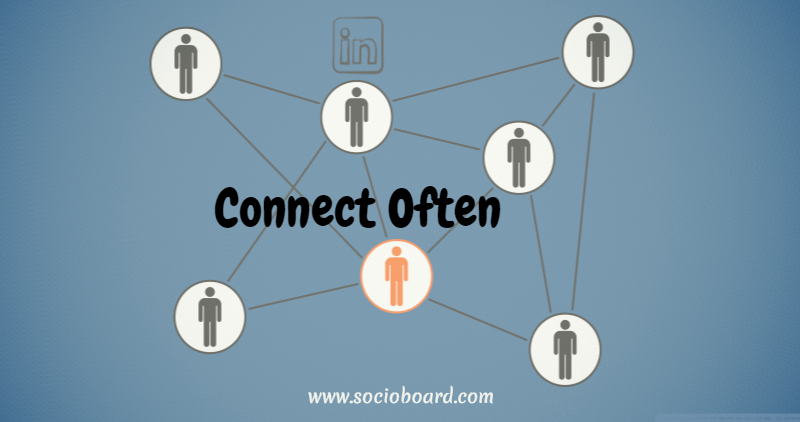 LinkedIn doesn't promote networking with people that you don't know. In fact, they will ask how you know certain people if you try to connect with them. If you click the "I don't know them" button, LinkedIn explains that you should only be connecting with people that you know. Whether you follow these guidelines is up to you, just be aware of what LinkedIn prefers.
Moreover, you should stay active among your connections (clients and target audience). If you're busy in other vital works, you can take assistance of social media management tools such as SocioBoard (managing multiple number of social media accounts under a single dashboard), InBoardPro (managing numbers of LinkedIn accounts with one dashboard), FaceBoardPro (managing numbers of Facebook accounts with one dashboard), GramBoardPro (managing numbers of Instagram accounts with one dashboard), and TwtBoardPro (managing numbers of Twitter accounts with one dashboard).
Join Groups
There are a lot of great groups on LinkedIn that can increase your chances of connecting with other people or even assist in job searches. Join a few of them, watch the conversations going on and contribute your thoughts when you can. This is a great way to connect with people that you may not get a chance to in person. As you get more experienced, you can even create your own groups.
Some More Quick Links: