A Facebook page provides many amazing tools to utilize the full potential of this platform to grow your business. It has been providing many tools for marketing like ad targeting to reach the target audience. And Facebook is offering a feature to engage with those audiences- Facebook stories.
If you want to engage with your audience and make them your loyal customers, what can be better than sharing your stories? The Facebook story is a feature that lets you post photos and videos that can be viewed two times then disappear after 24 hours.
After the great hit of Snapchat, Facebook introduced this feature in 2016, and guess what? Facebook stories also turned into a trending feature. Since then, all the users including many brands using it heavily.
If you are also considering Facebook stories marketing but not sure where to start, you have come to the right place. In this article, we will discuss everything you need to know about Facebook stories. And also give you the best tips to utilize its full potential. Let's dive in!
What are Facebook Stories?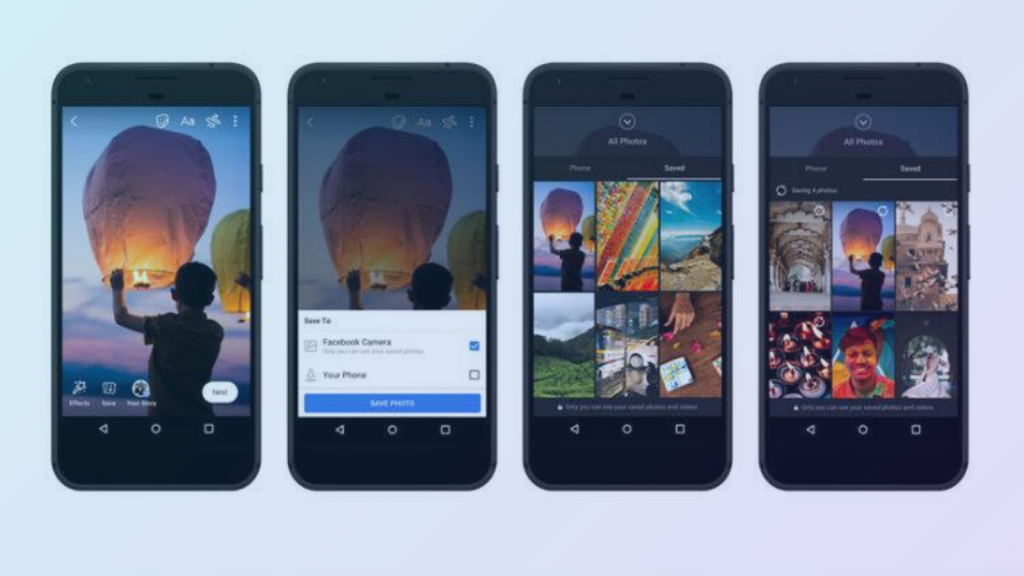 So what are Facebook stories? Facebook stories are a feature that allows you to share content, be it photos, videos, or even animation that vanish after 24 hours.
Facebook stories appear at the top of your newsfeed. It applies to both the web version and the Facebook app. It gives you the ability to see Facebook story views and allows your followers to react to them.
The first thing that might come to your mind is the difference between stories and regular posts. There are a few key differences:
Facebook stories are based on visual content, whereas standard posts rely more on written information. There are no such criteria to what you can post. It is totally up to the user.

Stories disappear after 24 hours, which creates a sense of urgency. But regular posts stay as long as you want them to.

Users cannot like or comment on stories. They can only send interactions through Messenger. 

There are various Facebook story features such as text, selfies, Boomerang, and polls to further garner engagement. And also the ability to see Facebook story views and engagements. 
These features make Facebook Stories the perfect tool to promote small and large businesses. Everyone knows that organic reach on Facebook is declining. In this situation, the Stories feature is an innovative way to stay fresh and get organic reach.
How Do Facebook Stories work?
The working of Facebook stories is the same as the Instagram stories. The content shared by the user to stories appears at the top of the Facebook News Feed. To view a story, followers simply tap a circle at the top of the app. While viewing a story, there are various options to interact.
Here are the steps to share Facebook stories:
Step 1: Access the camera
For creating a story on Facebook, you need to access the camera. Tap on the camera icon on the Facebook mobile app.
Step 2: Create your content
Facebook stories allow users to share both photos and videos. After opening the camera, you can record your video or snap a quick photo. You also get a range of lenses and filters available to decorate your content.
For taking a photo, tap on the button in the center of the screen. For recording a video, long press this button. You also get the option to upload images or videos from your phone's camera roll by tapping on the album icon.
Step 3: Share your story
Once you're happy with the post you've created, the next step is to share it with your story. Tap on the arrow icon in the center of the screen, then select 'Your Story' and tap on the send button in the bottom right of your screen. You can also select your friends and send your story in a direct message.
After posting a story, it will display for 24 hours and then disappears. Facebook Story does not show up in the News Feed or on a user's timeline by default, but you can choose to share to the News Feed as well.
Why Use Facebook Stories for Business: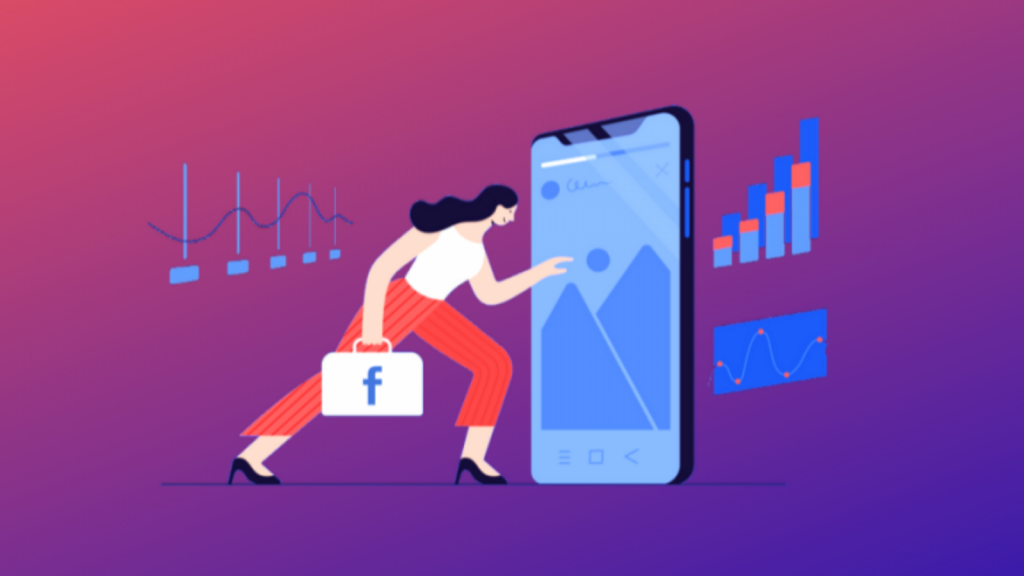 A few months after Instagram Stories was launched, Facebook first announced creating a native stories tool in 2016. Fast-forward to 2019, and Facebook Stories captivated over 500 million daily active users, and this number will grow for sure.
With organic reach decreasing, it's the perfect time for brands to leverage Facebook Stories.
Why?
Because Facebook Stories provide the best opportunity for brands to grow their engagement, build brand awareness, and establish a relationship with their audience. And a lot of it has to do with the location of Facebook stories.
Unlike regular Facebook posts, which appear on people's feeds, Facebook Stories appears right at the top of the Facebook app. It is the prime real estate for businesses for grabbing the audience's attention.
Now you know why use Facebook stories. It's time to learn how to use it, just like any other tool, you need to learn how to use it properly. Here's how you can utilize the full potential of Facebook stories.
Best Practices On How To Use Facebook Stories:
While understanding the basics may be great, but it is not enough to get ahead of the competition. To get more out of your Facebook stories efforts, here are the best practices:
Go Beyond Promotion
You need to remember that an effective social media strategy requires much more than just promoting your brand. Think beyond mere promotion and actively engage with your audience. Your audience might want to know more about your products, offers, and discounts. Stories can be the best option to engage them better by helping them get to know your brand on a more personal level.
For example, you can create Stories to announce the launch of new products or services. Or you can create Stories to share your achievements or celebrate milestones. You can even share photos and videos of your amazing team and provide your audiences with a sneak peek into your company culture.
Include a CTA In Your Stories:
Stories are not just for posting pretty pictures. It can do more for your business. You can utilize it by including a call-to-action (CTA) in your posts. It will encourage audiences to visit your blog, purchase a product, pick up the phone, and more.
Various call-to-actions are available on Facebook Stories that include "Shop Now," "Contact Us," "Subscribe," Sign Up" and more. Regardless of Facebook followers count, all Facebook business Pages have the option to use CTAs. 
Use templates:
Use designs that convey your brand's vibe, whether that's minimalistic, a retro aesthetic, or a complete mishmash of ideas. Though, not everyone has a strong eye for design. Don't worry, you can use free templates from companies such as Adobe Spark.
You also get the option to use Facebook's own Story templates for ads that can be used across Facebook, Instagram, and Messenger. You can easily pick a template after creating an in Ads Manager and customize it as needed.
Make Interactive And Actionable Facebook Stories:
Facebook stories draw in a large audience, it is a great opportunity for improving engagement. Make your stories more interactive by using tools like polls and voting stickers.
Ask your audience questions or give them options to engage with. Don't forget that if you're creating a story for a Facebook Page, you can add custom links and buttons to drive more engagement.
Share Third-Party Content In Your Stories:
To expand your Facebook content strategy, share relevant, third-party content that your target audience is more interested in. You can easily share a post to your stories by clicking on the "Share" button next to a post. Additionally, your posts can also get reposted on someone else's stories.
Inject Urgency:
The content on Facebook Stories is short-lived – it only exists for 24 hours. Some might think that Stories can't do much to help their marketing strategies. But here's a fascinating fact about Facebook Stories-With Facebook Stories, you can create a sense of urgency and leverage people's fear of missing out (#FOMO). 
People follow a brand on social media because they want to stay up-to-date about any new products and offers. You can leverage this by creating urgency with time-sensitive content. Get the attention of your customers by creating Stories with limited-time discounts or offers. Organizing giveaways or competitions is also a great tactic to engage your customers and give them a chance to win.
Track Your Stories Performance:
Keeping a track of how your Facebook stories posts are performing is essential for success. Try to find out answers to some questions like What seems to be attracting more attention? What types of posts do people want to engage with? Do they drop off at a certain point if you post too many stories? Which post timings seem to drive the most views?
All these answers will help you understand your audience better and create the best content to keep them engaged.
Amp-Up Your Content Curation Game With Socioboard: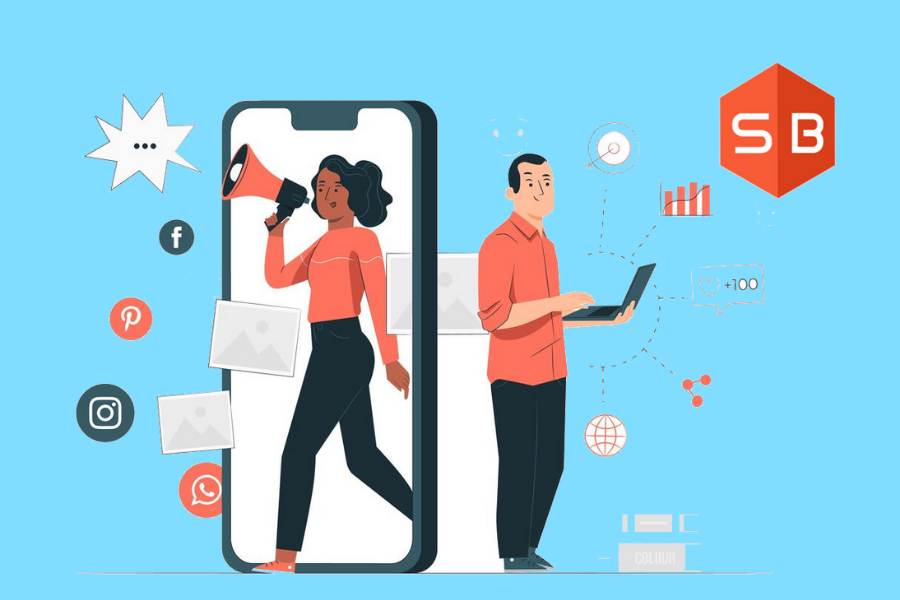 Content is the king, and it requires unique and quality content to grab the audience's attention. 
So, how can you create or find such content? 
Not sure? 
Don't worry! You can easily amp up your content curation game by tapping into the power of Socioboard. With built-in stock picture libraries, sophisticated search features, and powerful editing tools, you can find, organize, and modify all of your social media content in one place.
Socioboard is a powerful social media management and content marketing platform. With Socioboard, you can integrate various social media platforms like Instagram, Facebook, Youtube, Pinterest, Linkedin, and Twitter. Plus, you get an automated RSS feed and social media discovery to keep up with trending topics.
Flexible Scheduling:
Make your publishing schedule, seamless with Socioboard. Create, plan and schedule your content when your users are most actively engaged and participating. 
Simplified RSS feed:
Fill your feed by discovering fresh pieces of information. All of your RSS feeds are organized in one place with the RSS Content Manager. Filtering them by search phrase, sorting them by feed name, date or category is simple.
Seamless Multiple Account Management:
Manage multiple social accounts easily. Now add new social media accounts and remove the old ones that are not in use in seconds.
Stay Ahead With Top-Class Analytics:
Recognize your target audience and how they interact with you on social media. Pre-built reports are available, or make your reports, depending on the data that matters to you.
Enhance Your Content Curation Game:
With built-in stock picture libraries, sophisticated search features, and powerful editing tools, you can find, organize, and modify all of your social media content in one place now.
Collaborate With Your Team:
Set team roles, assign tasks, manage approvals and customize account permissions in a jiffy.
Check Our Latest Post:

Twitter Trending Hashtags: How to get and prefer the trending Twitter Hashtags
"What are the key benefits and necessities of Facebook Marketing?"
 The Best Social Media Content Types & Ideas
Wrapping Words:
Facebook Stories combines two powerful tools in a single feature – videos and storytelling. These are immensely powerful in marketing. They can help you get the attention of your audience and enhance engagement. Now, you are ready to utilize the full potential of Facebook stories. So, create stories and share them with your audience. Use Socioboard to get the best content and scheduling posts on all your social media handles and grow organically. 
I hope it was helpful. If you have any queries or want to add something, let me know in the comments below