With 756 million users in 2021, Linkedin has become one of the biggest social media platforms to build professional networks and communities from anywhere in the world. And ads on Linkedin are the newest addition to the LinkedIn marketing platform. 
The platform has different types of ads that can help you achieve different sets of goals. Well, before divulging more into ads, let us first have a look at the platform itself.
LinkedIn is a social network that combines a professional profile with a business network. It has become the place where professionals from all over the world search for content opportunities and connections. It provides its users with opportunities to make connections with other professionals, be it for business purposes or to grow personally.
Now let us know what exactly LinkedIn ads entail.
What Are  ads on LinkedIn?
With the help of the new ads on Linkedin, you can create your own ads on LinkedIn and target them to a specific audience. This way, you can promote your business, raise awareness for new products, services, and our news on the LinkedIn professional networking platform.
The main purpose of ads on LinkedIn is to drive more traffic to your website. Similar to Facebook ads, LinkedIn ads target users based on demographics, interests, and other profile information.
How Many Types Of Linkedin Ads Are There?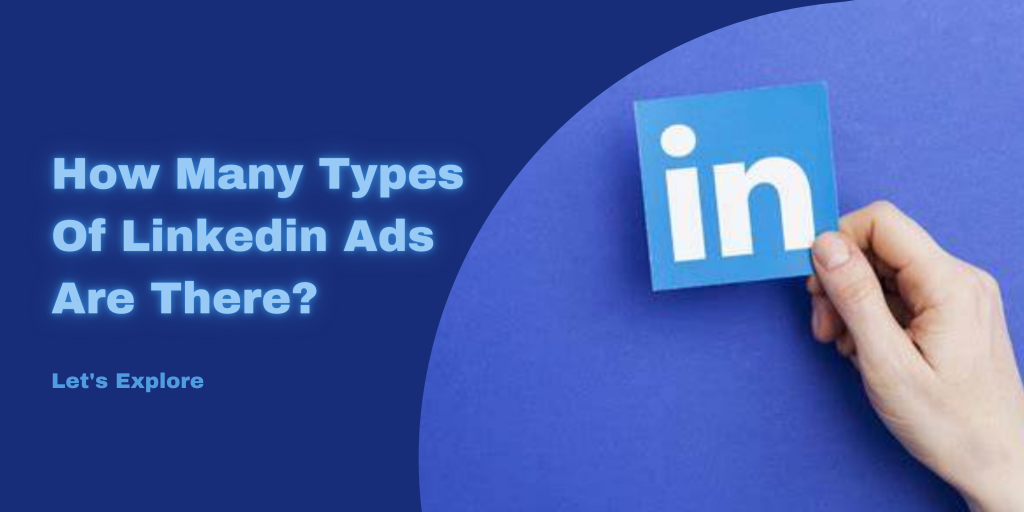 LinkedIn offers a variety of ads to promote the professional identity of yourself and your brand. These LinkedIn ads have made the most dynamic impact over various marketing campaigns. 
Linkedin is the most opted platform for B2B marketing. It is because certainly, every professional is on the platform. Hence, sorting out the target audience is quite an easy task.
To understand the type of ads run on Linkedin, we must analyze the type of community LinkedIn has. We can understand that the audience on LinkedIn is more interested in educational and informative content. 
Some ads also infuse sarcasm to express information or professionalism. Many ads on Linkedin are text-based, image-based, and some are meme-type of content. Every type of Linkedin ad serves a specific purpose. 
So let us understand these different types of LinkedIn ads in this run down.
Types of Linkedin Ads
Sponsored Ads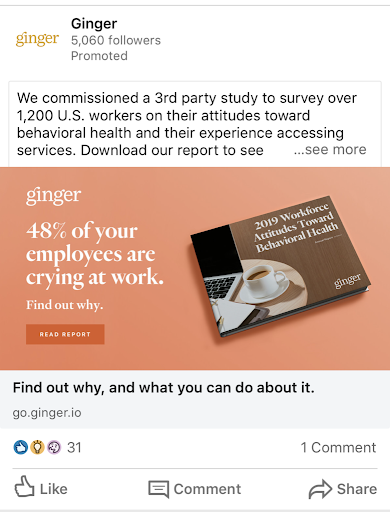 Sponsored ads are a type of native advertisement that costs via a pay-per-click scheme. These sponsored ads on Linkedin look like a natural fit to the platform. Because there is no use of fancy text and images, only delivering the valuable marketing information creatively and simply.
When To Use
Sponsored advertising helps you promote your service and brand identity to a large number of viewers. For example, Amazon uses the sponsored ads to advertise new deals and products to its audience.
Sponsored Messaging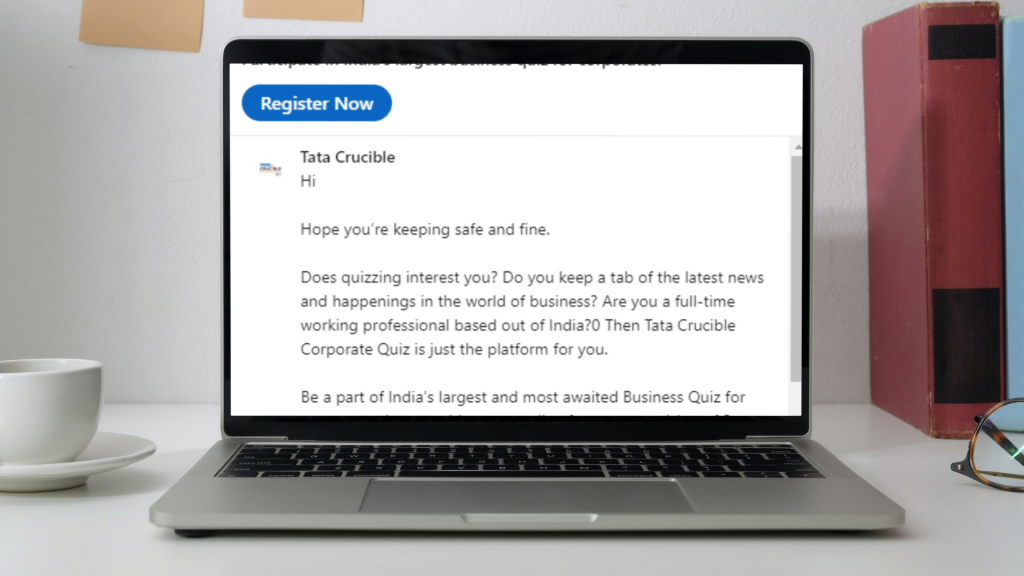 Sponsored messaging was previously known as Sponsored In-mail Ads. In this ad type, you can promote a message, and it will run on the platform for a month. Linkedin has no control over how many profiles your promoted message will reach. It depends on the platform algorithm and your user behavior.
When to use it?
Unlike sponsored ads on LinkedIn or sponsored messaging reaches its recipient in a more personal way. So whenever you need to offer assistance or promote any landing page or URL, job seeking or promotion, you can use this feature for the best results. 
Text Ads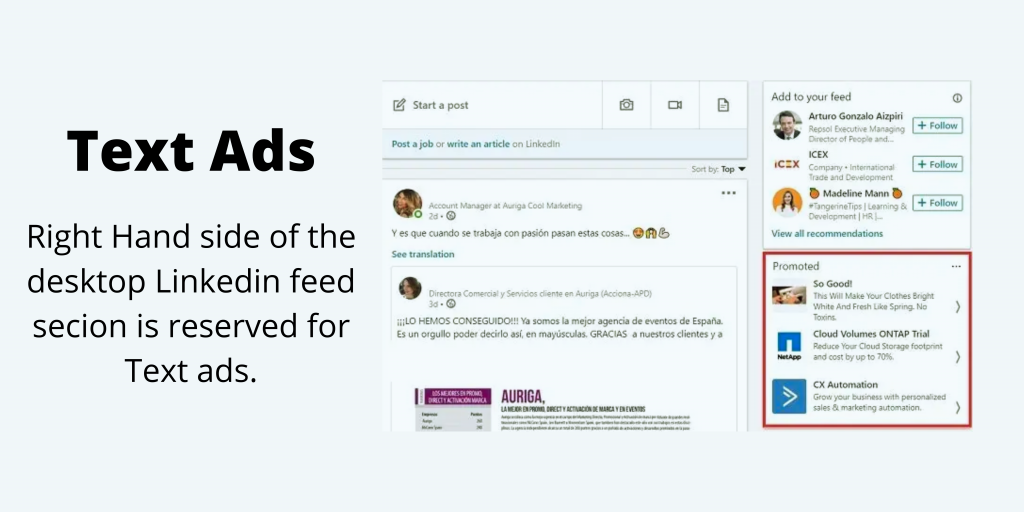 In LinkedIn, text ads are half the reason why you can generate your leads more easily. They appear on the bottom right side of your desktop page and have the efficiency of giving you a quick introduction to the brand or service. 
When to use it?
You can use text ads when you want your leads to identify you more quickly. These ads do not have fancy keywords. They look simple and have text-based messages. You can use it when you are aggressively job hunting. They can promote the vitals easily and effectively. Also, anything you want to promote that doesn't require anything fancy and creative.
Dynamic Ads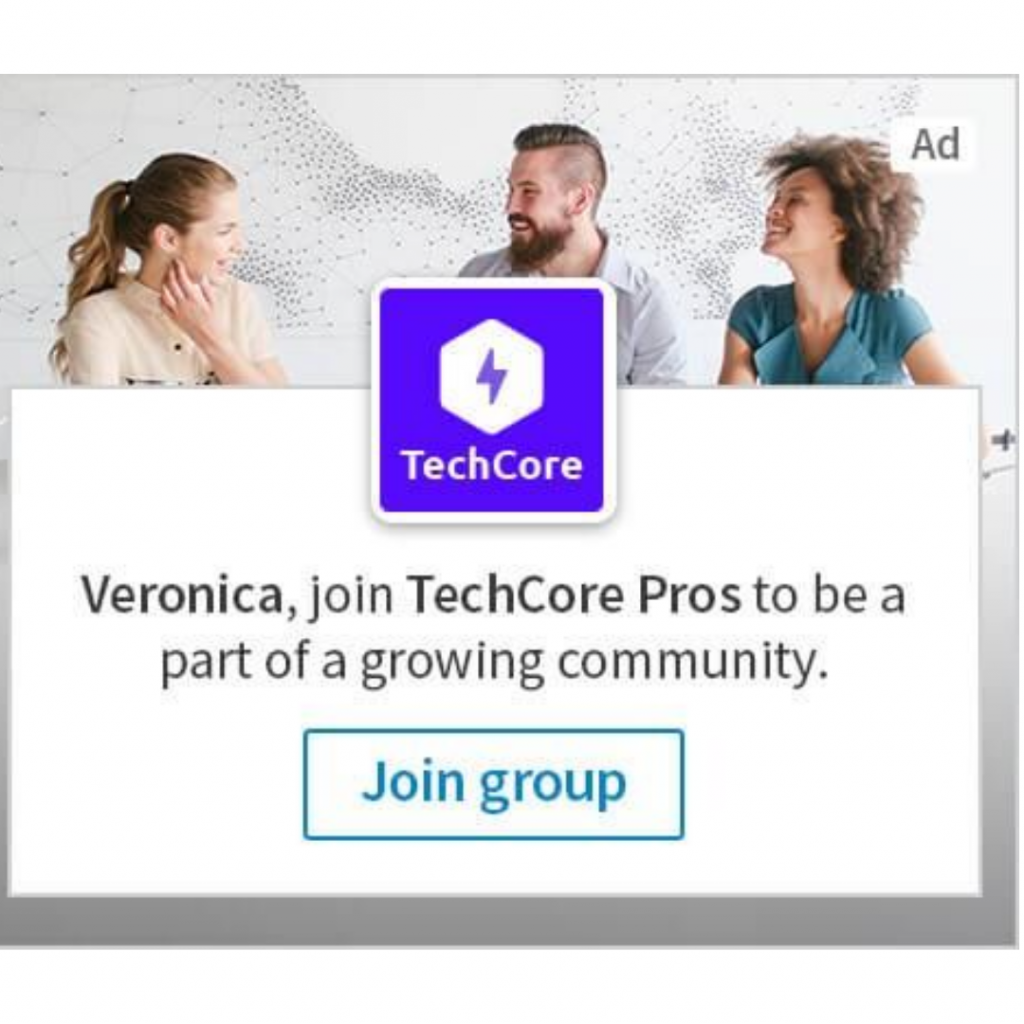 Dynamic ads are those ads that appear in the feed section reflecting the profile info of the LinkedIn text-based member. It appears to share the job title and contact information of the profile owner. Basically, they promote the account using information from the profile.
How To Run Ads On Linkedin?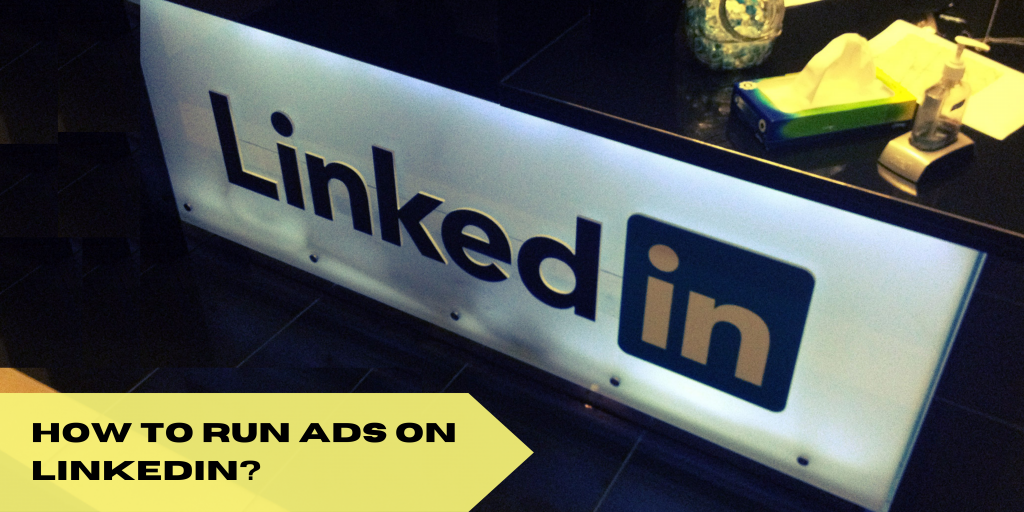 Advertising on LinkedIn is nothing more than a piece of cake. You will say goodbye to all your doubts once you finish this section. 
We all know the impact of LinkedIn based ads on B2B marketing. In this context, LinkedIn is known to provide the ultimate advertising experience to support your marketing campaigns. 
So let us get a step-by-step overview on; How to run ads on LinkedIn?
Step 1: Log in/ Sign-up
Create an account on Linkedin, or log in to your existing LinkedIn account using a desktop or laptop.
Step 2: Linkedin Dashboard.
Now go to 'Work' given in the topmost row of the page.
Step 3: Advertise
Once you click on the 'Work', there will be a drop-down section that appears. Over there, you will find an 'Advertise' option. Click on it.
Step 4: Objective of Ads On Linkedin.
After choosing the 'Advertize' option, a campaign manager page will open up in a new window. There you will have to decide the objective and purpose of your campaign.
Here are three objectives that support the flow of your ads on LinkedIn.
Linkedin Awareness Ads 
Linkedin Awareness ads are the type of ads that build your brand image by making people aware of your services and motto. Basically, LinkedIn has a community of people interested in educational and awareness facts. Therefore, if you want easy growth on the platform, start with awareness ads.
When to use it?
Opt for LinkedIn awareness ads when you want to reach those audiences who do not know who you are. This ad objective will surely get you more engagement and followers on your channel. 
Linkedin Consideration Ads.
Linkedin consideration ads are those ads that pitch to those who are already familiar with your brand. These LinkedIn ads qualify the demands of your leads and provide them more from your brand.
When to use it?
Use this ad objective type when you need to draw traffic to your website or landing pages or ads of new products and services. They can prove to be a great source of engagement if you are following the right target audience.  
Linkedin Conversion Ads
Conversion ads are those kinds of LinkedIn ads that help you get a lead conversion or new recruitments. These ads are specifically designed for the recipient to take action.
When to use it?
Clearly, as the name suggests, these ads help you get conversions. So you can use them when you have a job vacancy in your firm, when you want feedback from your clients, or when you want your clients to visit any landing page or download your ebook, etc.
Step 5: Set your target audience.
Choosing your target audience is vital to make the most out of your ads. You can differentiate your audience based on their skills, language, job titles, schools, interests, company name, and much more.
Step 6: Choose Format
After specifying your audience, you can decide what ad format will be suitable for your campaign.
Types of LinkedIn ads format
Linkedin Carousel Ads.
These are the series of swipeable ads that help your viewer get a glance at complete service delivery in detail. You can use this ad type when you want to showcase your products and services to those audiences who already know your brand.
Linkedin Conversation Ads.
Linkedin conversation ads offer their audience to take action by following the ad. You can use this ad format in conversion ads and awareness ads.
Linkedin Follower Ads.
Linkedin follower ads fall into the category of dynamic ads. This ad format promotes your channel to other people so that they can directly follow your page.
Linkedin Job Ads.
Linkedin job ads typically have higher click-through rates than other recruitment ads. Linkedin job ads are a type of conversion ad. It is visible to those who have similar skills and interests as those specified in the job profile. 
Linkedin Spotlight Ads.
Linkedin spotlight ads are more like consideration ads. This ad format lets the user make a click to visit landing pages that give them more information regarding products, services, and more.
Step 7: Schedule your ads and budget them.
This is a new feature added to LinkedIn for the convenience of LinkedIn advertisers. You can schedule your ads before the due date. And set your budget for the same.
Also, you can use Socioboard for scheduling Linkedin posts or ads. Well! Socioboard is a social media management tool that assists users to schedule, plan and curate social media content right through one dashboard. 
Socioboard has integration with seven social platforms and two blogging channels. This makes the tool quite convenient for marketers and creators to manage their online profiles. 
Not only that, Socioboard allows its users to find appropriate topics for their connected accounts through an RSS feed reader. This means no worries about running out of content.
Step 8: Choose your bid.
After setting up the budget, choose the bidding type that suits you best.
Step 9: Conversion Tracking.
In this step, you need to set up conversion tracking. So that you can keep a record of every action led by your ads on Linkedin. This may include registering for an event, downloading your ebook, or anything. 
How Does ads on Linkedin Work?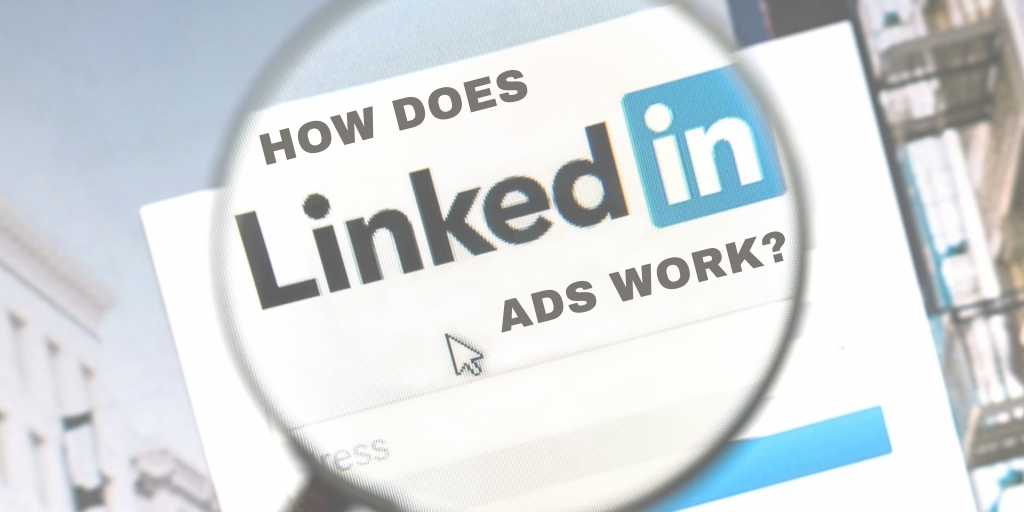 You have already read the answer to this question in nine different steps. However, after posting a LinkedIn ad, you can observe the algorithm of LinkedIn. 
Linkedin has two modes; first, it will promote relevant content. Second, it will promote engagement on the platform. That is why our LinkedIn home page is by default set to deliver us top posts. However, you can change the settings to recent posts too.
The new algorithm looks for personal touch and connection within the users to promote their LinkedIn ads. The Linkedin algorithm is keener to show its ads to those people who share the same interest, location, skills, company, job profiles, and more.
So, even if you follow Jeff Bezos, LinkedIn might not let you see their recent posts more often than your colleague's post who has a similar job profile.
Wrap Up!
These ads  on LinkedIn are a form of social media marketing that allows you to promote your business's products and services to LinkedIn members based on their profile and their interests and activities on and off LinkedIn.
With these ads, you can now advertise any marketing campaigns specifically for your ideal customer on the network where they spend the most time. So start advertising as soon as possible and attract as many as possible to your new services or products!
Read More