Do you use LinkedIn and looking to grow your LinkedIn connection?
Do you want to increase your chances of connecting with individual via LinkedIn?
After years of social media marketing experience, I made out a conclusion that If I were going to stay steady with any social media site, I would love to call LinkedIn as my main squeeze.
YES, the lovely LinkedIn.
It warms me up with friendly introductions to powerful social media marketing decision makers. It brings a smile to my dull face from the irrational amount of targeted traffic to my brand's websites. And it goes WAY over the top with the huge number of DSR (direct sales referrals) it gives me.
It's a social media marketing romance we have, and I'll admit my love for it 'til the end of time.
In conclusion, I'm a big fan of a social media site which have over 347 million users – LinkedIn. If you're thinking WHY, then the most appropriate answer I could have because of the direct business and sales referrals, I receive from it.
Why LinkedIn?
Whether you use LinkedIn as your professional resume for job seeking, social selling, or recruiting, you probably think of it as this an amazing platform for building business connections, but you're wrong, it's not a connection oriented platform, it's a tool for creating business relationships. Most of the people who use LinkedIn aren't aware of it's another feature. So get ready to turn your business and brand contacts into relationships via LinkedIn.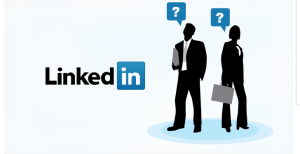 Why Mobile Apps?
Nowadays many mobile apps are available to use LinkedIn for iOS and Android devices. In the era of the mobile app where new apps are constantly being advertised to use in social media marketing, to easily manage social media campaign. These type of apps make it easier to engage with LinkedIn connections and promote social relationships with an individual LinkedIn connections, but it can be beyond our expectation. In this post, I'll explain the features and advantages of the mobile app, and how you can use LinkedIn Mobile app to build your social relationships that can offer you with serious business benefits.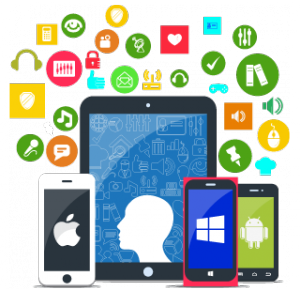 Get More Professional Connection With LinkedIn Applications
In this post, I want to share with you the Linked marketing app for managing and maintaining LinkedIn with mobile devices such as with iOS and Android. This type of app can leverage to get more traffic, leads, product sales, ticket sales, brand awareness, investors, consulting engagements, sponsors, and more. Nowadays, many social marketing firms are offering mobile apps but I like to prefer lBoard personally for managing my multiple LinkedIn accounts.
Let's dig deep into some of my favorite features and how to get more for your business:
Add Your Brand Blog to LinkedIn
Surprisingly, I've observed a few of the best social media bloggers in the world out on displaying the use of a mobile app for business to do marketing with LinkedIn. Failing to contain this application in your account is just a large error since it might help anyone generate more visitors and exhibits people who come to your account just how to discover more about your knowledge and expertise.
Autoplay a Video
Imagine somebody comes in your LinkedIn profile and in the place of viewing the same kind of old boring profile, they hear a voice. This voice possibly originates from anyone or perhaps a enthused fan providing a recommendation. This method can be used so rarely that individuals can't assist but be surprised once they notice a voice watching a video in your account.
Including the other exploring application enables you to showcase marketing presentation you might have, but in additions it enables you to put in a video that auto plays when visitors land in your account. The video must certainly be on LinkedIn for this to function, however, it absolutely provides a pleasant contact. Find out more about just how to include videos for your LinkedIn account and how to use them for better business growth.
Showcase Yours as well as Others' Blogs
Numerous bloggers are developing very own blogs but are disregarding in regards to a useful source to simply help market and market more of these: their LinkedIn information! The Examining Listing by Amazon is very good since it allows you to stick out while contributing to your trustworthiness.
Even although you don't possess a printed guide on Amazon, you are able to nevertheless include this application and can include the most truly effective publications that you're presently studying to provide others a much better feeling about your pursuits and continuing training.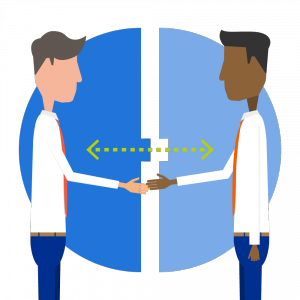 Feature Your Business Events on LinkedIn
Hosting a significant business meeting, local marketing events or possibly a small promotion and need to obtain more publicity and solution revenue? If that's the case, appear no more compared to most effective occasions marketing software online nowadays.
You can observe just how many individuals have RSVP'd for the occasion, who's fascinated and who's showing. You may also visit an image of these who're joining or fascinated, their business, how you're attached to these, what organization they work with and much more.
There are certainly a several functions we desire they'd increases assist function coordinators market greater (including a texturing capability to all those people who're fascinated), but apart from that, I really like the manner in which these apps are helping us to manage our regular activities to obtain the reach of our business target.
Quick Links:

More Advanced Mobile Apps to Manage your LinkedIn Profile
There is a handful of other apps I haven't mentioned that helps many numbers of business professionals.
Have you tried using any of the advanced mobile app to manage your LinkedIn profile? If so, what is the one you like the best, and why? Frankly speaking I love to use lBoard to manage and maintain my multiple LinkedIn profiles because, it's features and functionality steal my heart.
Bonus Tips: lBoard is one of the most compelling mobile apps to manage and maintain activities of multiple LinkedIn profile. The app enables its users to create as well as manage multiple Instagram accounts and provide an easy to use time-savvy account managing platform to do various LinkedIn marketing tasks. Just make logging to multiple Instagram accounts from your iOS or Android mobile device and do activities. It's one of the most persuasive open source mobile app for LinkedIn to automate your regular marketing tasks.
Now, Over to You
If you're still in doubt of why used any mobile apps to maintain and manage our multiple social media accounts, think of it as a base of your business that can manage your all social activities even when you're on GO. Think about how would you represent yourself with the use of LinkedIn mobile app, how you would act, what you would do when interacting with a person at a live LinkedIn event.
What are you thinking? What flaws have you seen or made on LinkedIn? What type of tricks and tips can you provide on how to use mobile apps to manage your LinkedIn professionally? Leave your thoughts and comments in the box.