You got amazing pictures and thought you'd post them on Instagram. But when you post it gets cropped. And then it is not looking as good as it was before. Has it ever happened to you? Maybe it is the time when you know about the Instagram aspect ratio and Instagram resizer.
With more than 1.386 active users globally and 25 million Instagram business accounts, Instagram is one of the best social media platforms for businesses and normal users. It is clear why brands are investing in this channel. Whether you are a trendy B2C company or a traditional B2B company, there is a place for you on Instagram.
Instagram is basically a visual-based photo-video sharing platform. It provides many content options, from posts to Stories to IGTV videos and Reels. For each type of content, there are various image or video aspect ratios that you need to adhere to.  With a bit of creativity and strategic planning, you can easily find ways to properly post on Instagram.
Hit The
Play

Button To Listen To The Podcast:
In this article, we will discuss everything about the Instagram aspect ratio, how to post without cropping your images? And the best Instagram resizer apps. Let's dive in!
Understanding Instagram Image Size & Aspect Ratio: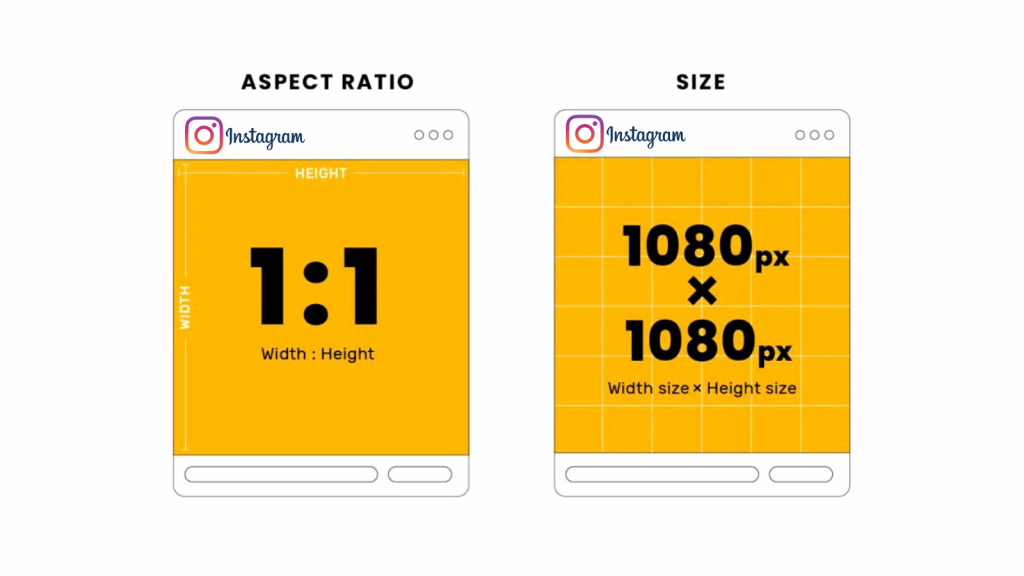 Here are the two things to keep in mind while sharing photos and videos to Instagram:
Instagram Aspect Ratio (Dimension)

Instagram Image Size (Resolution)
Instagram Aspect Ratio (Dimension):
An Instagram aspect ratio has to do with images, width, and its relation to length. And these are expressed as a ratio. For example – 4:5 or 9:16, where the first part or digit represents the width while the second digit represents its height. It is vital to make sure your photos and videos are as per Instagram's guidelines, or otherwise, Instagram will crop them to fit a supported ratio. And the part of your images will get lost as the result.
Instagram Image Size (Resolution):
Size (or resolution) refers to the number of pixels that make up the width and height of your photo or video.
Like aspect ratio, size is expressed by two numbers. The first represents the width, and the second representing height.
For example, a picture size of 1080px by 1080px is much larger than one sized 50px by 50px.
But why does picture size on Instagram matter? The answer is simple- To save the image quality!
Even though Instagram compresses your photos and videos, sharing at optimal resolution is the perfect way to save the image quality. When Instagram compresses your photo size, the image quality will be unaffected.
Size Guide for Different Types of Instagram Images:
You can post Instagram images between 320px and 1080px, but various other guidelines exist for images added to Stories, posts, and IGTV. If your photo is less than 320px, then Instagram will enlarge it. And if it is higher than the upper limit, it will get resized to 1080px or lower. So, do not worry about Instagram image size as Instagram takes care of it automatically.
Yet, be mindful of image size policies for diverse Instagram content. Here are the detailed guidelines.
Image Posts:
Instagram has been known for its square image posts with a 1:1 aspect ratio. But like everything else, it has also transformed. Instagram has long matured from that initial model and now lets you upload your portrait and landscape images as well. For Instagram posts, you can choose from three different aspect ratios:
Square Posts (1:1)

landscape/Horizontal Posts (1.91:1 or 16:9)

and Portrait Posts (4:5)
Square Posts (1:1): 
Square posts are the traditional square images that are distinguishing of Instagram. Instagram's auto-cropping functionality makes it super-easy if you want to use this option. Earlier, we did not have the flexibility to click a picture in square mode. But now, every smartphone offers the ability to capture images in desired aspect ratio. Additionally, there are various photo editing tools to process the images after capturing.
The ideal image size for your square photos is 1080px by 1080px in size. That way, when Instagram compresses the file, the posted version will still be high quality.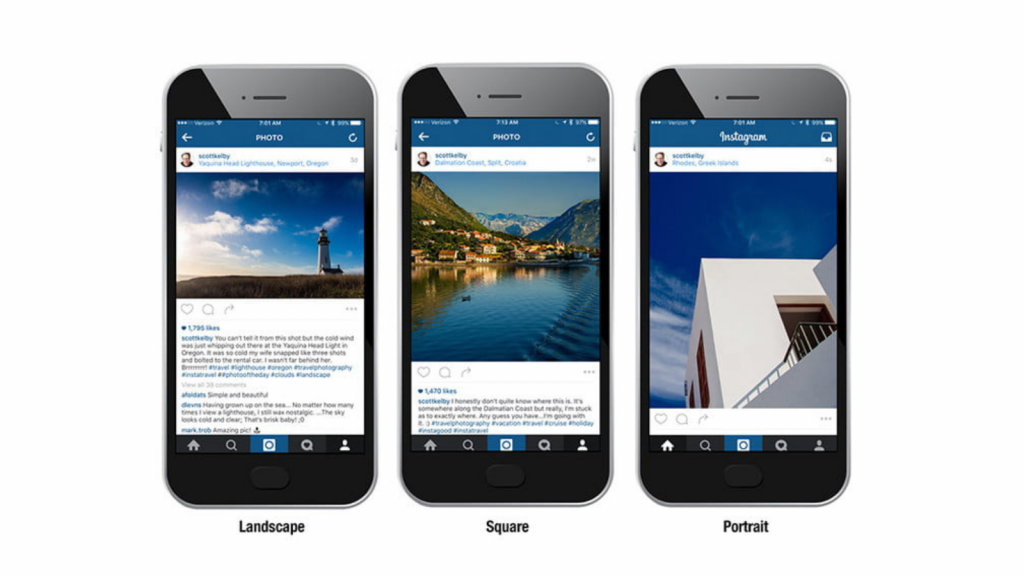 Landscape Or Horizontal (1.91:1):
These are the horizontal photos you might have seen on some Instagram posts. Posting landscape images is tricky as most are of a 16:9 aspect ratio as opposed to 1.91:1. So, most pictures that you upload will automatically get added with a black border around them.
And mostly the black border does not look aesthetically pleasing and would make the post inconsistent with other posts on a person or brand's Instagram feed. 
In any case, make the height of your horizontal photo at least – 1080px. That way, when Instagram compresses the file, the quality should remain pretty high. And the ideal size is 1080px by 608px.
Portrait Or Vertical Posts (4:5):
These are portrait format images with an aspect ratio of 4:5. These are fairly easy to upload as you can take a portrait image from your mobile's camera. And, even if you have a portrait image of different aspect ratios, you can always crop it to fit the Instagram post. As for size, we recommend going with 1080px by 1350px. That way, when Instagram compresses the photo, it should be displayed at around 480px by 600px.
Instagram Stories:
You can share pretty much anything on Instagram Stories, as long as it has a minimum dimension of 1.91:1 and a maximum dimension of 9:16. Because most people prefer their stories to take up the whole screen (no borders), we recommend using an aspect ratio of 9:16 with a size of 1080px by 1920px.
Instagram Videos:
Instagram recently merged Feed videos and IGTVs into a single format: Instagram Video.  
By merging IGTV with Feed videos, Instagram now has a single destination for longer-form video content.
To support this change, Instagram's introduced several new features for Instagram Video: 
A new Video tab on Profile

Trimming

Ability to upload video captions

People and location tagging

60-second Feed Previews*
It shows you exactly what your Instagram feed will look like with your future posts (both images and videos) — making it a game-changer for nailing your aesthetic.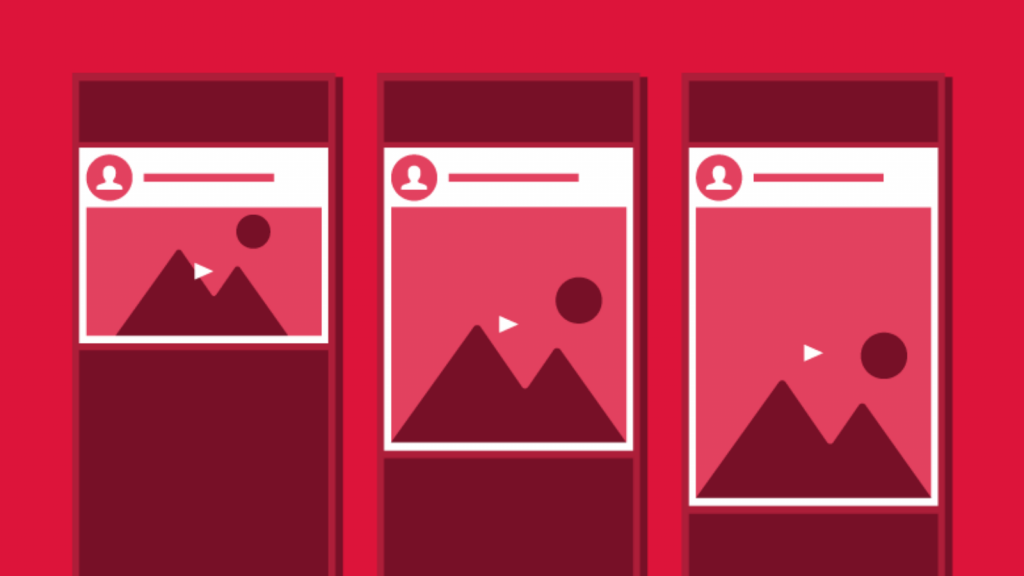 Instagram Reels:
Same as stories, Instagram Reels are meant to be vertical, full-screen, and on mobile. With this in mind, we recommend using an aspect ratio of 9:16. Shooting and editing directly on mobile is a good way to stick to the optimal dimensions. Avoid having crucial visual elements in this section if possible. Because the bottom fifth of a Reel is where the video caption is displayed. 
Live Videos:
Instagram Live videos are meant to be shot vertically, as they broadcast directly from your mobile device. It means that the aspect ratio will always be the full width and height of your screen. As you can not manually change the size or aspect ratio of your Instagram Live videos, you do not have to worry too much about it.
Tap Into The Power Of Social Media With Socioboard: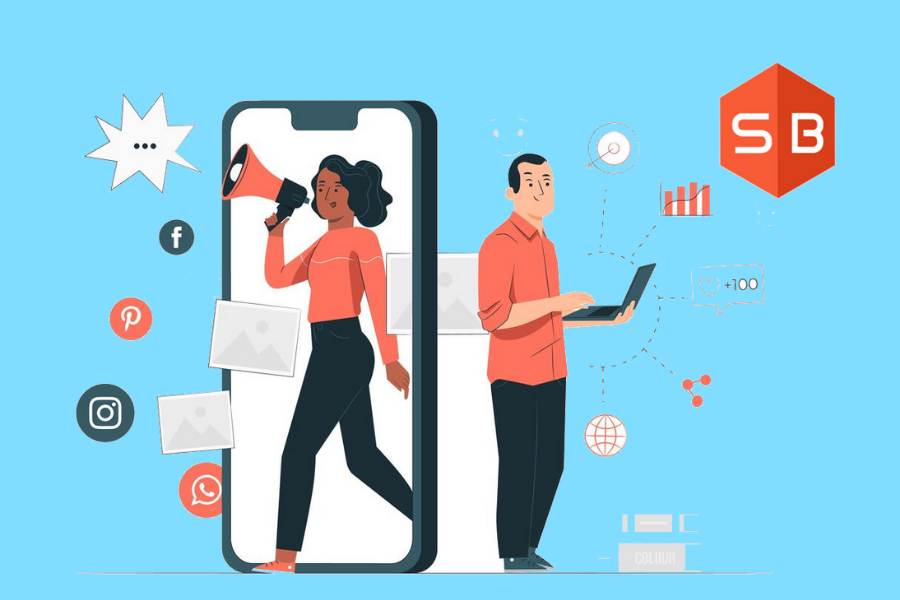 Socioboard is a powerful social media management and content marketing platform. With Socioboard, you can integrate various social media platforms like Instagram, Facebook, Youtube, Pinterest, Linkedin, and Twitter. Plus, you get an automated RSS feed and social media discovery to keep up with trending topics. You can get the latest and greatest media files from platforms like Imgur, Flickr, Daily Motion, Pixabay, Giphy, etc. There are many amazing things you can do with Socioboard.
Flexible Scheduling

Simplified RSS feed

Seamless Multiple Account Management

Stay Ahead With Top-Class Analytics

Enhance Your Content Curation Game

Collaborate With Your Team
How To Resize Photo For Instagram – Instagram Resizer Apps:
Several Instagram resizer apps or photo editing apps allow you to make your images Insta-friendly without cropping those.
Lightroom Mobile:
The best Instagram resizer app you can get. If you like to edit your photo before posting or just want to crop your images to get the best quality possible after uploading, Lightroom is the best app you can get. Even with its free version, there are a lot of amazing tools and features that will easily amp up the looks of your Instagram feed.
Snapseed:
Things you can not do with Lightroom mobile, you can do with Snapseed, and more. Snapeed is again one of the best photo editing tools for mobile users, and it is completely free. The controls it provides over the editing process are great, and it also allows you to edit RAW images. 
And you can also use it as an Instagram resizer app to make photos square by adding a black or white border. Or choose the magic option that will expand the side of the images. It may not work always, but when it does, pictures come out stunning.
Square InPic:
This is one of the best and highest-rated Instagram-friendly photo editors that you can use to resize your images without cropping. It is especially good at creating square-sized Instagram images without cropping your original picture. And, it also comes with other design features like emojis, filters, etc. that you can use to enhance your photos.
Square Pic:
Square pic is another great photo editor that can convert any image into a square-sized, Instagram-friendly image. It comes with different background options like a blur, black and white backgrounds to create aesthetically pleasing, Instagram-friendly photos.
Check Our Latest Blogs:

Year In Review 2021: Our Top Socioboard Blogs
How does Facebook Retargeting work for a brand?
13 Amazing Social Media Marketing Tips For Small Businesses
Wrapping It Up:
Instagram automatically crops images and fits them in the right dimensions for any type of content. However, be mindful of the image sizes to dodge that and ensure that your photos fit perfectly without cropping. 
Cropped pictures often are shown with black borders, which eradicates the visual attraction. This guide will help you upload your images in the right size to fit your post or story dimensions perfectly. You can use Socioboard to amp up your social media game. I hope it was helpful. If you have any queries, let me know in the comments below!