Are you tired of visiting websites every day to get the latest updates and trends? It is time to get old school with RSS feeds. 
The internet is full of awesome and engaging content. There is a lot of good quality content online. Be it articles, e-books, blogs, podcasts, news, videos, GIFs, etc. More than 2.5 quintillion bytes of data are created each day. 
The Internet is bombarded with a ton of content daily, and it can be overwhelming to keep up with what's happening online. People try various ways, including visiting specific websites every day, doing Google searches, or relying on social media to keep them informed.
Hit The Play Button To Listen Podcast:
But, there is a much more organized way to get all the content in one place is by subscribing to an RSS feed. RSS feeds are an age-old method to avoid inconvenience and get the content in a well-organized manner. In this article, we will discuss What RSS feeds are? How do they work? And how to use it for marketing? Let's Get Started!
What Is RSS Feed?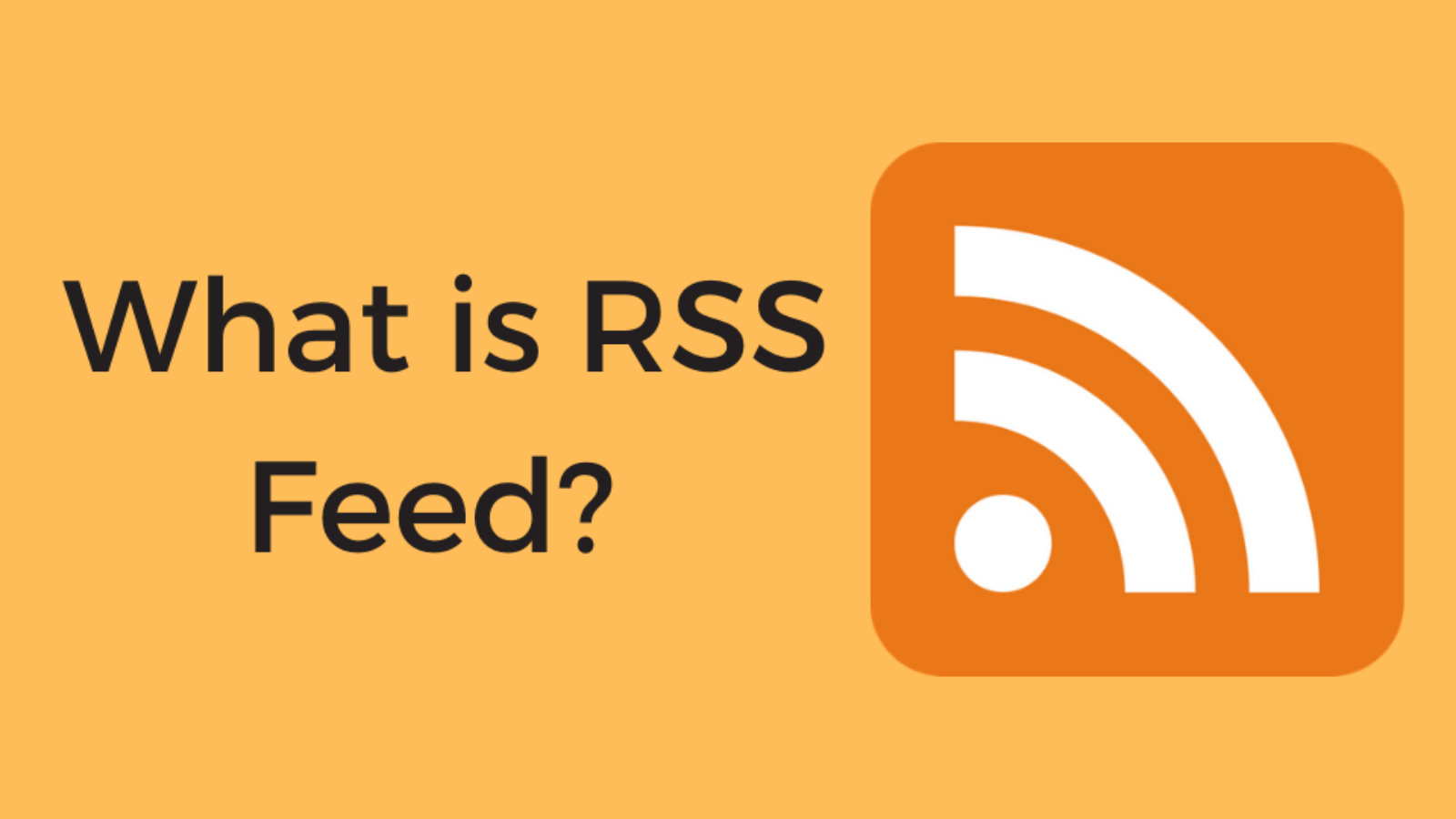 An RSS feed stands for Really Simple Syndication. It is an online file that contains details about newly published content by any site. Each time a website publishes a new piece of content. RSS Feeds contain every detail about that content that includes the full-text of the content, or a summary, publication date, author, link, etc. These are automatically generated in the file and displayed in reverse chronological order.
RSS was first introduced by Netscape, which was a computer service company dominant in the 90s. Developed in 1999, RSS is an acronym for rich site summary, a format used to deliver the latest content from different websites at a single location.
The main value of these RSS readers was to provide a way for users to read many blog articles from multiple websites all in one place without having to visit each site separately. These are automatically generated in the file and displayed in reverse chronological order.
How Does An RSS Feed Work?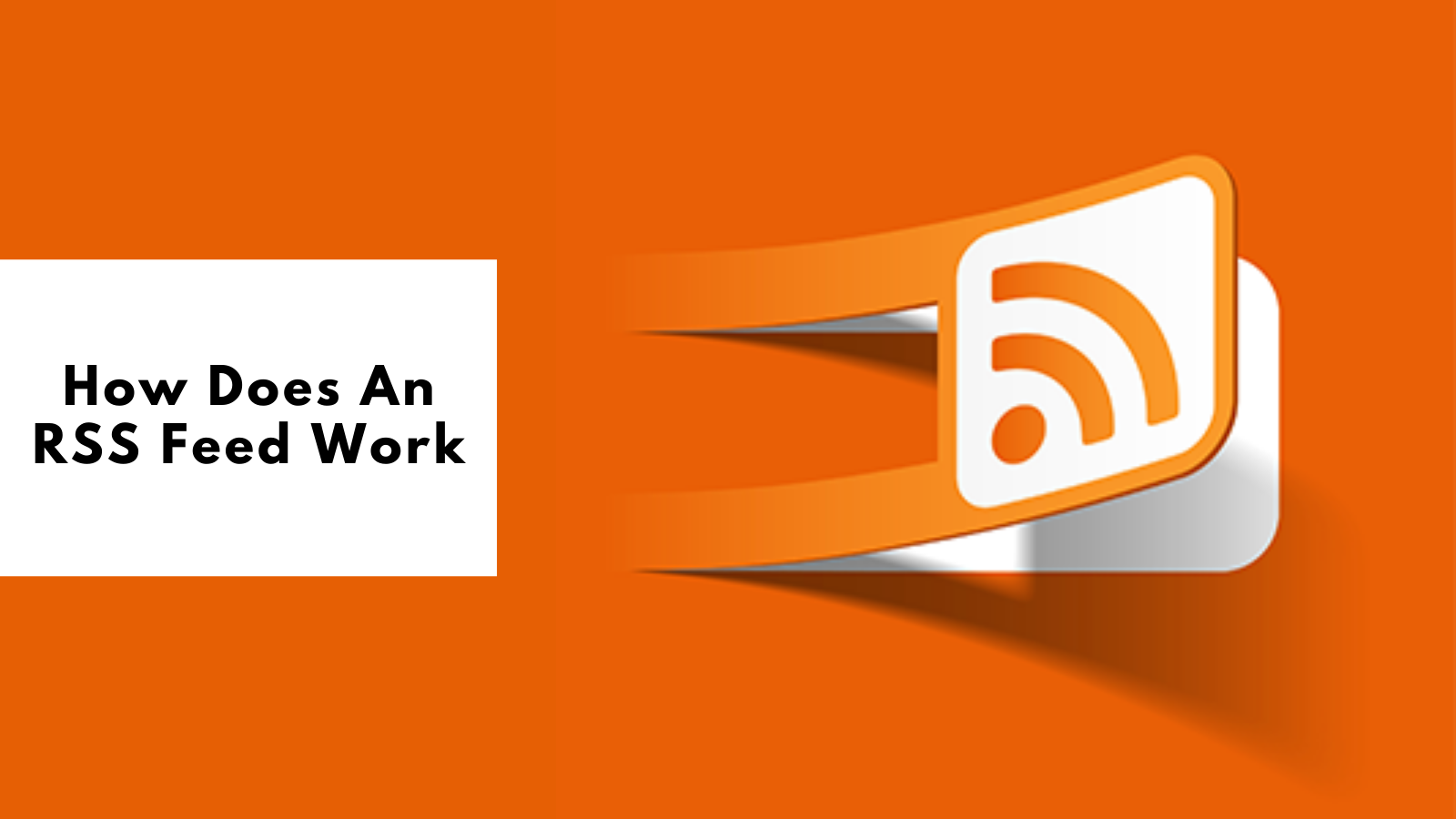 RSS feeds are a way to find the latest content of your selected websites without missing an update. With the help of RSS feeds, you can easily subscribe and get the latest updates from your favorite blogs and websites and organize them under a single folder. 
In short, RSS creates an organized library for the updates from all the websites. You don't have to visit and revisit the same sites multiple times per day. Instead, you can get new valuable content that comes to you directly. You just need an RSS reader like ( Socioboard ) and an Internet connection. RSS readers assemble and decipher all the RSS feeds in one place.
How to use RSS feeds in Socioboard?
#1. A website publishes its content using RSS and creates an RSS Feed manually or with software.
#2. Now, one can get the latest content posted on that website by subscribing to their RSS feeds.
#3. To subscribe to any of the website's RSS feed, you have to click on the RSS icon and get the URL.
#4. Simply copy and paste that URL in your Socioboard RSS reader, and it will be saved in the library.
#5. With Socioboard RSS reader, you can subscribe to multiple feed sources to pull content from. 
#7. Once you have everything set up, all of your feeds will appear in one location. The Socioboard will keep checking your feed sources for new content and update you when it finds something.
#8. Socioboard will show these essential components: a title, a summary of the article, and a direct link to the article or post. 
How To Use RSS Feeds For Marketing?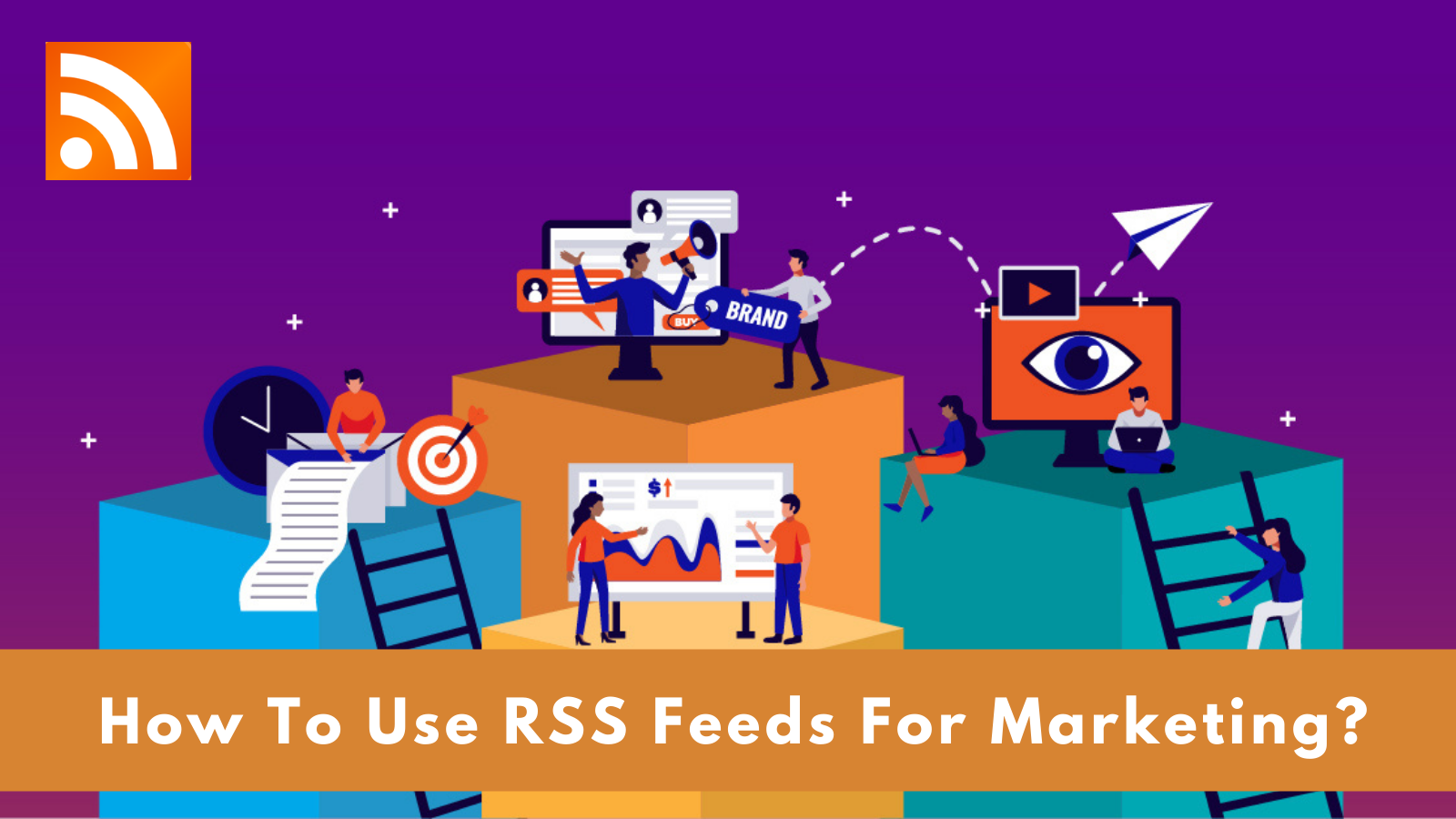 It is crucial to stay updated with the trendiest topics in the industry for marketing. If you are willing to get the latest updates and news that it brings to the table, an RSS feed is the ideal approach to ensure you miss nothing. 
RSS feeds not only provide the website's new content, but it is also a great source to shift content on social media. It is a decent option compared to social media if you need the news and articles without all the hassle around having a Twitter or Facebook account.
Stay Updated With Latest Industry Updates And Trends:
Subscribe to your industry's news/blogging websites to remain over industry trends and updates. First, start filling your reader with blogs and news sites that share trends and topics relating to your business' industry. Subscribe to general marketing blogs to be aware of new advancements in marketing. You can also subscribe to your competitor's blog to keep track of what they're publishing. 
Get The Trending Blogging Ideas: 
How do you beat an instance of a blogger's block? Study your reader for blog topic motivation. Check out what other bloggers in your niche industry are writing about. Observe a new trend that you think applies to your industry? Write about it! Disagree with another blogger's opinion? Be controversial!
Discover Relevant LinkedIn Questions:
Responding to industry-related questions on LinkedIn is a great opportunity to generate leads from LinkedIn. You can easily identify relevant questions by subscribing to appropriate industry categories. Let's consider a scenario, you are a marketing specialist. You have to click on the 'Marketing and Sales' category, and look down on the right and click 'Subscribe to New Questions in Marketing and Sales for the RSS feed.
Identify relevant Quora topics.
Comparable to LinkedIn Answers, Quora is another extraordinary platform to answer industry-related questions. And the same standard applies to Quora, except for Quora categories are called topics. Get the RSS feed for a particular topic by clicking 'Feed' on the right after you have looked for a subject.
Track Specific Google Searches:
Google is a great tool for searching for new blog articles and news. With the help of Google News and Google Blogs search functions, you can collect and search relevant articles for your business. Discover this search function, conduct a Google search, and click on Blogs or News on the left-hand side. If it does not show up automatically, select 'More.'
At the bottom of those pages, you can get the orange RSS to connect icon that you can click to subscribe to the feed.
Track Blog Comment Feeds To Distinguish Influencers:
Many blogs provide comment feeds or RSS feeds of the people who comment on their blogs. You can use this to distinguish the influencers with whom you should be networking and developing relationships. They probably have similar interests as yours. You can use their reach to your advantage.
Get People Find And Subscribe To Your Content:
You may already have a YouTube account, Twitter feed, or blog. Link to your RSS feeds on your website to help others subscribe to your content and help generate new subscribers. You can do this is on your website's 'About Us page, or blogs. People usually look for RSS feed in those sections.
Unleash The Power Of Social Media With Socioboard: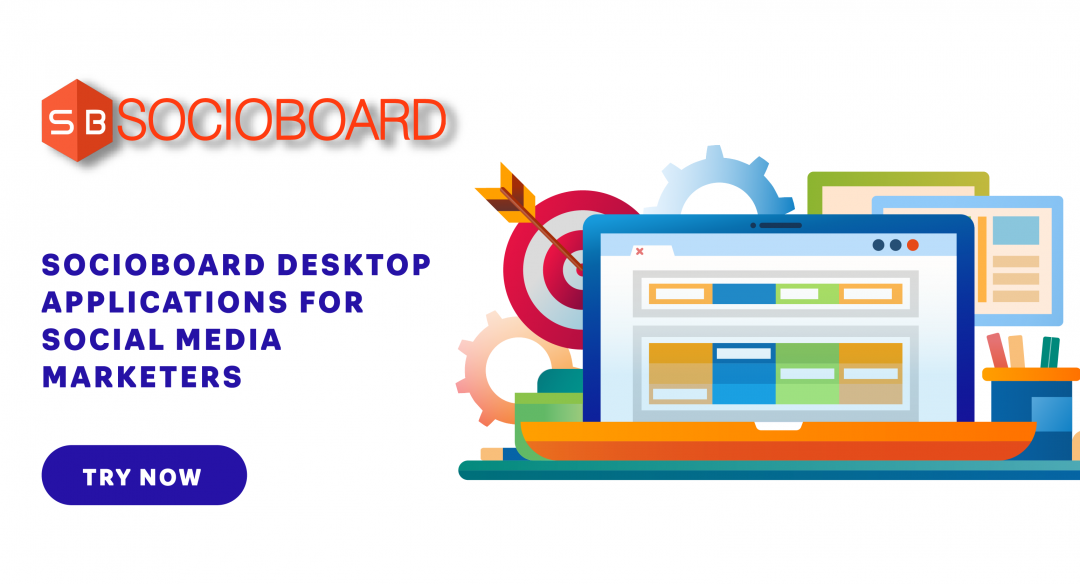 Socioboard is a powerful social media management and content marketing platform. With Socioboard, you can integrate various social media platforms like Instagram, Facebook, Youtube, Pinterest, Linkedin, and Twitter. Plus, you get an automated RSS feed and social media discovery to keep up with trending topics. You can get the latest and greatest media files from platforms like Imgur, Flickr, Daily Motion, Pixabay, Giphy, etc. There are many amazing things you can do with Socioboard.
Flexible Scheduling:
Make your publishing schedule, seamless with Socioboard. Create, plan and schedule your content when your users are most actively engaged and participating. 
Simplified RSS feed:
Fill your feed by discovering fresh pieces of information. All of your RSS feeds are organized in one place with the RSS Content Manager. Filtering them by search phrase, sorting them by feed name, date or category is simple.
Seamless Multiple Account Management:
Manage multiple social accounts easily. Now add new social media accounts and remove the old ones that are not in use in seconds.
Stay Ahead With Top-Class Analytics:
Recognize your target audience and how they interact with you on social media. Pre-built reports are available, or make your reports, depending on the data that matters to you.
Enhance Your Content Curation Game:
With built-in stock picture libraries, sophisticated search features, and powerful editing tools, you can find, organize, and modify all of your social media content in one place now.
Collaborate With Your Team:
Set team roles, assign tasks, manage approvals and customize account permissions in a jiffy.
Check Out Our Latest Posts:
How to Delete a Facebook Story?
Social Media Analytics: Importance & Best Approach | 03 Latest Pinterest Updates
How To Get Awesome Royalty Free Images For Your Social Media Posting?
Concluding Words:
Internet, in general, has become a lot noisy. On Facebook alone, every 20 minutes millions of links are shared. Not only that, most social media platforms are run by algorithms, which means that you will get updates from selected pages/accounts you are following. 
RSS fees are not as dominant as they used to be, but they still hold their value in today's day and age. They work particularly well if you want to get the latest updates and new content for marketing. RSS feeds are a great alternative to social media accounts. Use Socioboard to automate social media platforms and get the amazing content in one place.
I hope it was helpful. Let me know your thought in the comments below!