Festival season is coming to your doorstep. Diwali is the most awaited festival all over India, which is observed with so much pleasure and the best possibility of hope. Diwali is the best chance for small businesses, brands, and companies to boost sales because that is the time when they announce their festive offers and plan Diwali marketing ideas that can improve their sales. With Festive these festival seasons businesses get a positive response from the market even customers are the more active buyers in that time and anticipate sales and developments. Such festivals give a possibility to raise revenue margins in contrast to all probabilities customers wish to purchase throughout promising festivals like Diwali. 
After the pandemic hit us, the focus shifted to 'digital'. With India forging ahead in digitization, eCommerce has redefined Diwali shopping for Indian customers. 
Click the play button to listen podcast:
How can you implement Diwali marketing ideas to boost sales during Diwali? Here are some tips and tricks you can prefer: 
Diwali Marketing Idea-1: Emphasis on your target consumer 
When you are planning your Diwali sales strategy, try to engage customers firmly in mind. Who are the consumers that are truly buying and responding to your offers during Diwali? Fascinatingly, working in contradiction of the general belief, it is only the men who purchase the most in Diwali shopping, based on an investigation by SEMrush; and, it is exposed that above 50% of Diwali buyers are between the age groups of 25 and 34. 
It similarly claims that, what consumers invest on during Diwali, an eCommerce pie chart with 22 % people followed by tourism and grocery items up to14%. This data is convenient for selecting which services and products to add to advertisements and social media campaigns. 
Diwali Marketing Idea-2: Customized your deals 
Email marketing is the prominent holiday marketing network for approx. 60 percent of businesses. Prepare your email list for the festive sales. You can split your buyer list into teams with similar interests and choices. By creating it, you can modify your text for each team. With the help of this technique, you'll receive so many responses from your potential consumers. Separating them through demographics will provide you with some data about your customers' age group, and you can wisely manage the deal for each team to improve sales. Viewing the topographical position, you can create special deals customized to particular cities if your marketing influence reaches several places. For, think of, the festival of Diwali differs based on the topographical location. 
Diwali Marketing Idea-3: Start using the social media platform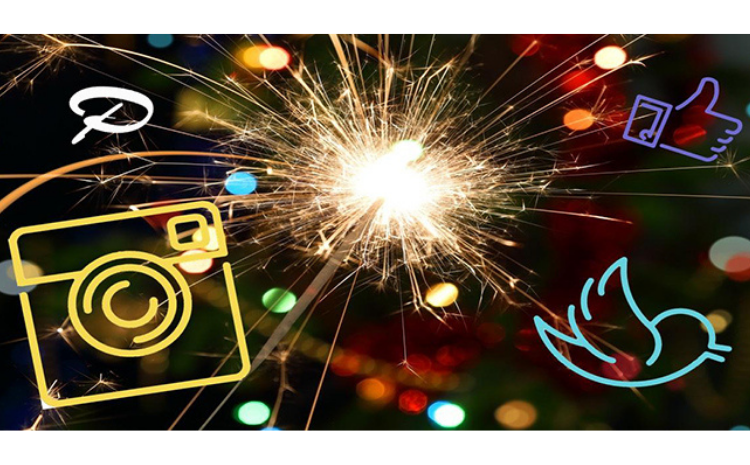 Nothing can take attention like bold, colorful product images, and several social media platforms like Facebook and Instagram are the best platform to display them. If you purchase some gifts products or home decoration items, put some eye-catching photographs on your social media sites related to your products, you can even add an internal link to your webpage. Be sure to publish frequently during the weeks gearing up to this Diwali, providing gift ideas.   
Diwali Marketing Idea-4: Add special discounts 
Each year, discounts are the focal point of all Diwali promotions. Some popular possibilities to think for your business can be benefited for like, Diwali-special buy one get one offer, discounts for new buyers like, purchase worth amount 1000 then you will get 30 percent discount on your first purchase! This way you can effortlessly vend the products that no one wants to purchase the item by packing them with more noticeable products. 
Diwali Marketing Idea-5: Spread your product range all over the world 
If you are facing trouble in selling your products then try to add gifting opportunities in your present situation of items. For example, if you vend ornaments, you could organize an event to explain your latest offers on the special occasion of Diwali, and put some discounts on it! The target buyers for such an event would be commercial buyers, and they may purchase in wholesale to offer these to their potential customers. What is significant is that you only need to put some internal links among your products and Diwali gifting idea. 
So, spreading your product range all over the world for Diwali won't be a worthless idea. And, it might even capture the attention of visitors, which can benefit your business! 
Diwali Marketing Idea-6: Advertise your products on an e-commerce platform 
Advance technology makes our lives much easier than before. Many businessmen prefer to use E-commerce platforms because it is considered a lifesaver for many businesses throughout the whole pandemic, and during the festive season, you can even influence them. 
Advertise your items or products on Flipkart, Amazon, or Snapdeal is the best method to boost sales by attracting more buyers and finding insight into your target buyer's buying tendencies. Preferring the information insight these sites give you, you can regulate what products are getting more attraction when your potential customers prefer to buy. You can even practice these insights to notify your upcoming portfolio and sales ideas. 
Diwali Marketing Idea-7: Start using the digital payments method 
Giving your buyers several methods of payment choices creates their shopping experience more satisfying and confirms you have a firm torrent of money coming into your business throughout the month. 
You don't need to worry because these outflows automatically move to your bank account and can be followed digitally, creating enough information on your revenue and investments that financiers use to measure your economic stability when you request a business loan. 
Create a PayTM Business account, Google pay Business, PhonePe, Amazon Pay, or any other UPI-linked payment application, which is simple, fast, and suitable for buyers. 
Diwali Marketing Idea-8: Provide your buyers some specific festive offers 
To gain new customers without any efforts, add some significant festive offers on products that will be trending, as Diwali is coming nearer to you. For instance, everyone loves to decorate their homes and businesses with nightlights and diyas on the special occasion of Diwali. So, you need to be sure before vending those products and think of giving special offers to your potential buyers who purchase several cartons of candles a specific discount must be there on those items.  
Diwali Marketing Idea-9: Don't forget to Follow COVID-19 Guidelines 
So, don't overlook to double-mask, make some strict rules for your business and staff, and request your buyers to follow your guidelines. 
In this Diwali markets will become more busy than usual you need to be more careful in the upcoming months to decrease the rate of COVID-19 cases does not increase it after Diwali. 
About Socioboard Automation Features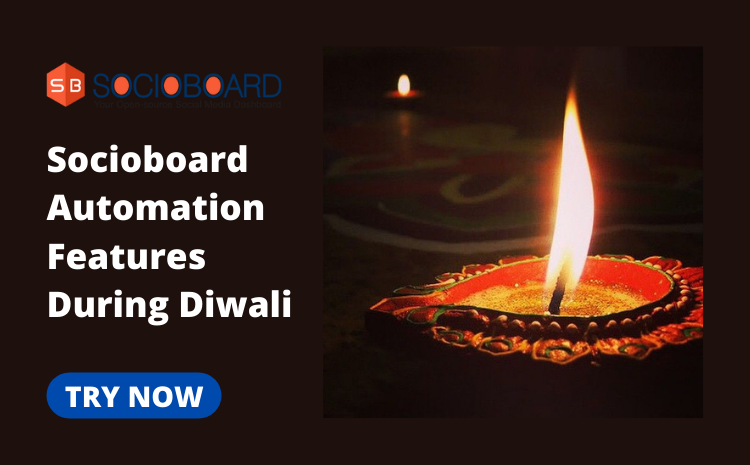 The best automation features to kickstart your top trends driving marketing
Tools that allow you to organize and schedule your process in a human way, provide 24/7 support, and promise more inbound traffic for your business. 
Socioboard- Get wings to social media marketing strategies to get flying results for your business on Diwali 
Team Collaboration
Add your team member accounts and assign them tasks to manage social media platforms all in one place. 
Notification Alert 
Get notified about the ongoing activities and log details of the user and team members. 
RSS Feed Reader 
Find your favorite news updates, blog posts, and podcasts to share across social media. 
Conclusion
Each year several innovative ideas and thoughts are following the trend and influences customer to change the method of how they observe Diwali. Many business ideas can discover to find the most trending concept of this festival. If you have some innovative Diwali marketing ideas and wish to generate revenue, Diwali is the best period to turn your idea into a money-making business.   
You can read our blogs:
How To Promote Your Business: 10 Best Practices For This Festive Season
51 Ways to gain Twitter Followers in 2021