Nowadays, Instagram has more to offer than a simple social presence. Through its constant evolution in influencer marketing, e-commerce, and other exciting services, the platform evolved into something we call Instagram Marketplace.
In my recent research via youtube and articles on how Instagram works. I have learned so many interesting things that can shake you on a deeper level. 
Well! As we all know, Instagram has evolved so much in its journey. From being a simple photo-sharing app to becoming a social media giant. It became a one-stop-avenue for all the needs we have as a society.
And as far as I can perceive, the Instagram marketplace is changing its dynamics at a pace that a normal person can ever match. This is where a true marketer excels and others could not because normal people are still treating this platform as a photo or video-sharing app. Meanwhile, a very few of them are truly utilizing this platform up to its potential.
In my crusade as an Instagrammer and a technical writer, I have come across so many hilarious mistakes people make while promoting their brand or services or even their personal pages on Instagram. 
So, here in this blog, I'm going to unravel the top ten most performed mistakes people make while marketing their Instagram profiles.
So, let us begin! Shall we?
Buying Engagement Boosts Such As Followers Or Likes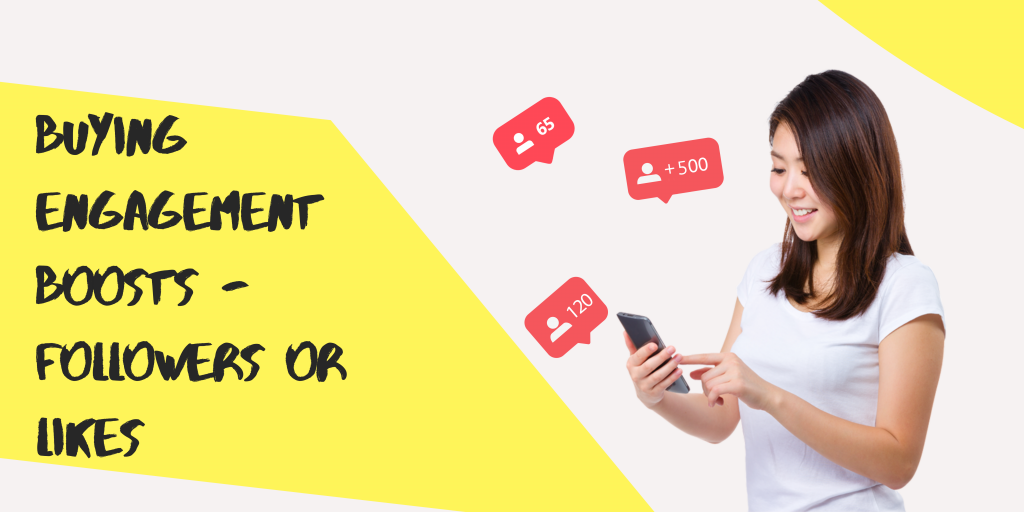 Are you buying followers or other Instagram engagement boosting services? Well! Then I guess you have to take a pause and reassess what exactly you want. 
Let us start with one of the biggest drawbacks of buying engagement services. And That is, you cannot undo anything you have just bought. 
As a person, I use Instagram quite often. I understand that it feels nice to have big numbers on our posts and profiles, but let me tell you that this is more like temporary happiness than an actual one.
If you are here to promote your brand or establish credibility, then this is the worst thing you can do to your posts or profile. Maybe people won't figure out that you have lied about 'how many fans trust you'. But you know that none of the big numbers are your true lead.
So you are back to square one. 
On the other hand, if you are here for personal promotion, then buying engagement services seems like a fantastic option. Well! It is not unless you have the money that you can spend on and on over the appearance of a true boost in your profile. 
Because when you buy likes, you have to buy enough followers too. So that people could not guess that the boost is not natural. But it won't stop here. You have to purchase enough comments in order to support the illusion of fame. And last but not least – you need to buy Instagram impressions to minimize suspicion.
It is a vicious cycle that is so hard to stop! And when you realize the toll of maintaining a mirage, it is already too late! But, do not worry! There are other ways you can keep-up with the Instagram marketplace.
What You Can Do?
Make posts that have weight and attract organic followers.

In case you wish to buy engagement boosting services, also begin to invest in sharpening and showcasing your craft. It is quite a long shot, but it is always worth it in the end.

Engage with your fans daily through comments, follow-backs, DMs, story appreciations, and more!

Build your organic engagement strong enough to create a passive income for you through Instagram monetization tools which are soon to get available.

Understand that the platform is much more than a catalog, and you can harness the power of the

Instagram marketplace

for anything you want.
Not Optimising Instagram Ads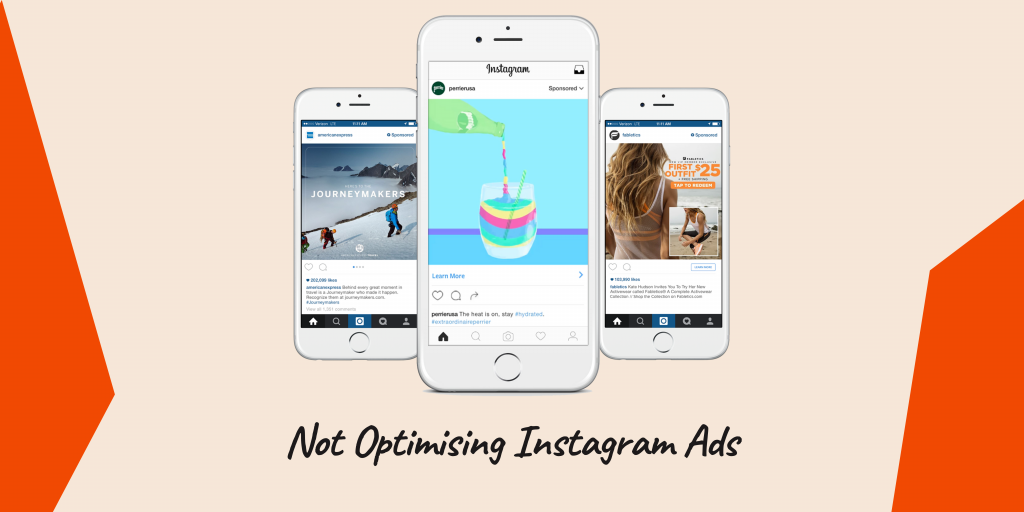 This is one of the most rookie mistakes people can ever make! It is no secret that Instagram works on certain algorithms. And your ads will make it to the explore page when you abide by the platform's algorithm.
Well! There is a lot to discuss under this context, so how about we start with the drawbacks of not optimizing ads as per the Instagram marketplace standards. 
The biggest and worst drawback you can ever face is the decline in your reach curve. Your whole lead generation gets affected. And with the fall off in the engagement matrix, your brand can suffer a major loss. What would be worse than this? 
What You Can Do?
Try choosing the correct size for your imagery ads. Mostly imagery ads of ratio 4:5 make it to the explore page, so aim to use content that fits into this ratio.

Add suitable alt text which complements the subject of the ad. 

Try posting high-quality Instagram ads.

Do not stuff too many words in one single ad creative.

Use a suitable format as per the ad context. Such as carousel, reels, and more!

Share posts that cater to your audience's needs and psychology.
Inconsistent Posting On Instagram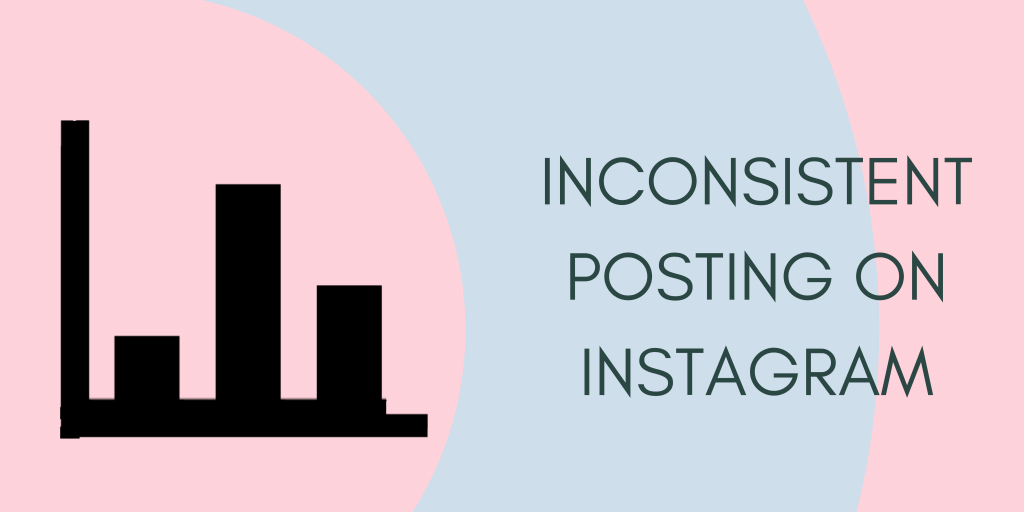 I really doubt anyone being famous on Instagram and not posting regularly. With my personal life experience and keen research, I can assure you that you have successfully put a comma in your reach and credibility by not keeping up with the postings. 
And the significant downfall is after being inconsistent, no matter how much you try, it becomes so hard to hit that engagement pace that you have had before. It is because of the rise in competition over the Instagram marketplace. Currently, it is favoring those profiles who are committed to using this platform. 
What You Can Do?
I understand, posting takes a heck of a time, so how about using an Instagram post scheduler, for example,

Socioboard

Try picking a theme that suits your profile and post accordingly.

If you don't have anything to post, then cross-promote older posts that fit well in the present day.

Keep up with the trend by using the RSS feed tool of social media management software –

Socioboard

, and try being the earliest one to post on it. 

Make a goal of publishing at least one Instagram post in a day.
Using Spam Hashtags And Advertising In Comments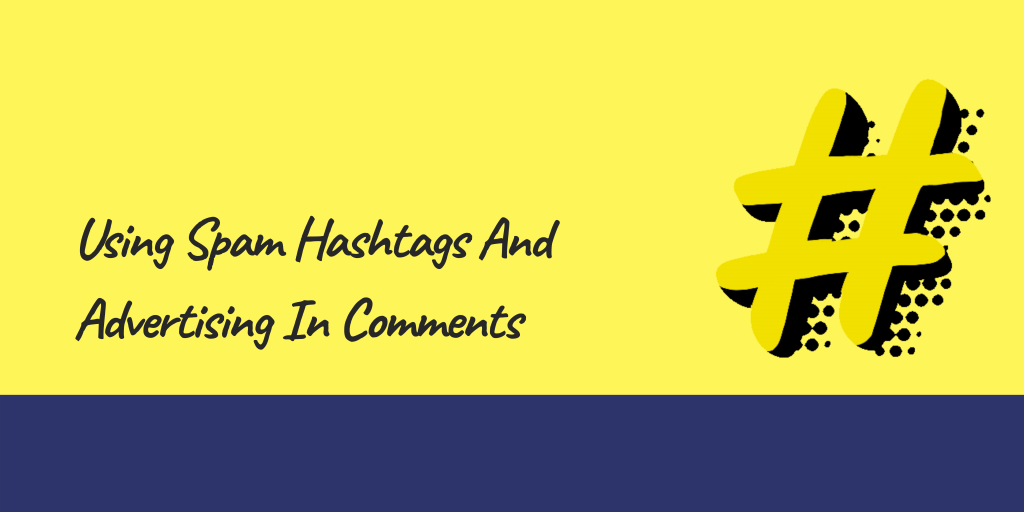 There is a thin line between promotion and spam. And when you use hashtags like follow for following or #viral,  you appear as someone who is quite desperate to have followers and a mere shred of engagement. The same goes with the spam comments that say, "please have a look at my profile."
Ditch the idea that these techniques will get you an amazing engagement boost in the Instagram marketplace.
One more thing! Are you still using thirty hashtags per post? If yes, then stop doing it right now! Because as per the new algorithm of Instagram, you will get a minimum to average ranking rates on each of those hashtags. On the contrary! Using a maximum of four to five hashtags per post will deliberately rank higher than average on each hashtag.
Well! But still, you are struggling to make enough engagement, then go ahead and read this next section.
What You Can Do?
Use relevant hashtags of your niche that coincide with the idea of your Instagram ad.

Add hashtags in a way that they include your target location, your target niche/ notion of the post/ trend, your theme of work, and your brand hashtag.

Choose those hashtags which have a medium range of followers so that even an average ranking can get you decent engagement.

Instead of posting spam comments, try engaging with the other creators and people who comment on your posts.

Attempt to improve your Instagram marketing strategy from time to time and always be open for experiments.
Posting TikTok Videos In Reels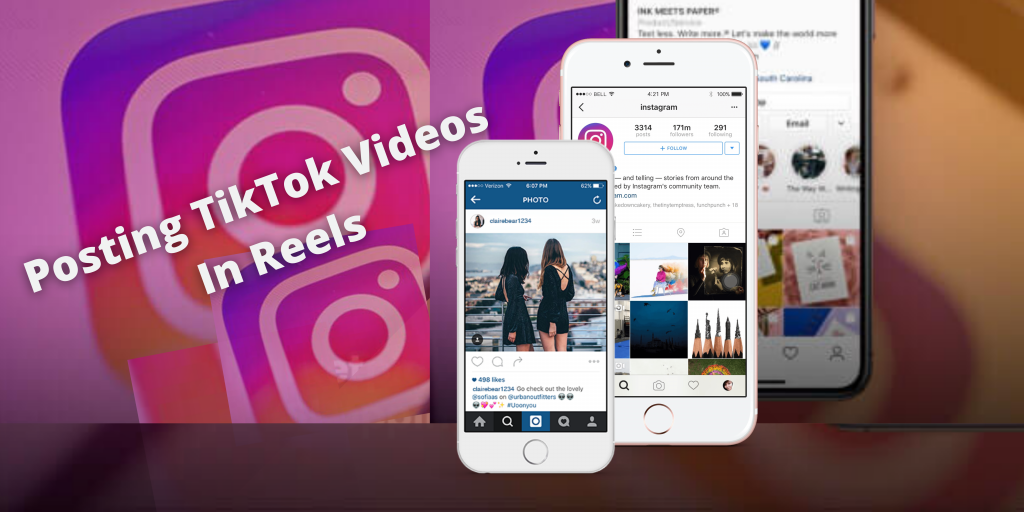 Now! Up next, we have posted videos of other platforms as reels. In one announcement, Instagram has clarified that reels with watermarks will not gain as much reach as normal reels. 
This means posting other platforms' short video content as reels would be a very bad idea. In case you wish to have higher engagement ratios on your profile. 
However! There are ways you can remove the watermark before posting it on Instagram. But wait! These videos still carry the metadata of the watermark, so it is still not worth it.
What You Can Do?
Record and edit videos on your device itself before posting them on other platforms. This way, you can make that content the original one on the respective platform. And your reach will not get affected.

In case you wish to share another creator's TikTok (or any other short video sharing app) content as reels, then try finding the same creator on Instagram itself to avoid facing repercussions.
Ignoring Post Insights And Analytics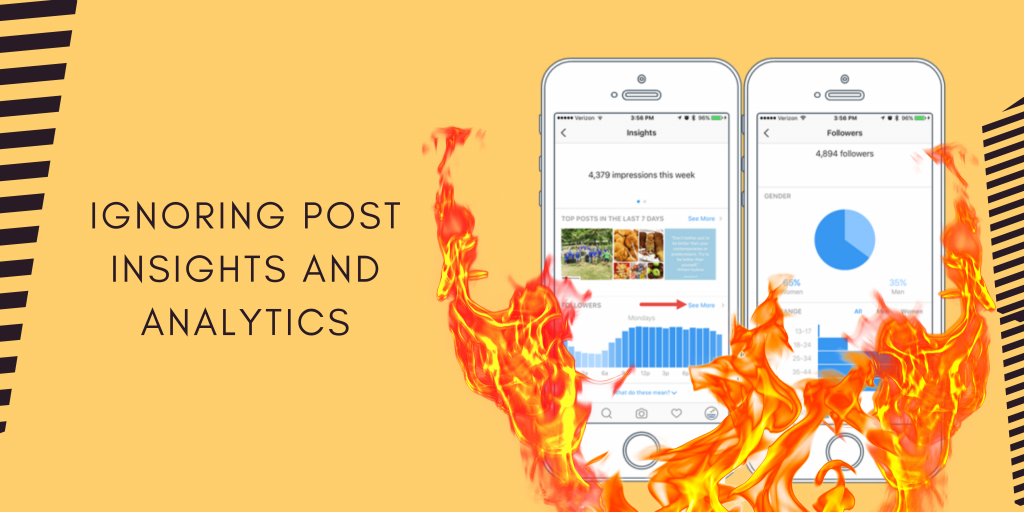 Another big rookie mistake people make while managing their Instagram marketplace. Ignoring post insights is not cool if you really wish to grow faster. Because keeping up the competition requires you to always be on red alert. So lookout for anything that performs well. 
There can be many reasons for you to knock back from checking your Instagram insights and analytics. Regardless of them, let us find out what you can do to make checking Instagram insights a habit.
What You Can Do?
Organize your work and take out time to check insights.

Make a habit of checking past Instagram insights before planning any new campaign.

Before posting anything new as a story or feed, always check Instagram insights. And assess what has performed well and why. Along with that, figure out – how the use of the same strategy will affect you right now.
Making Nine Post Image Grids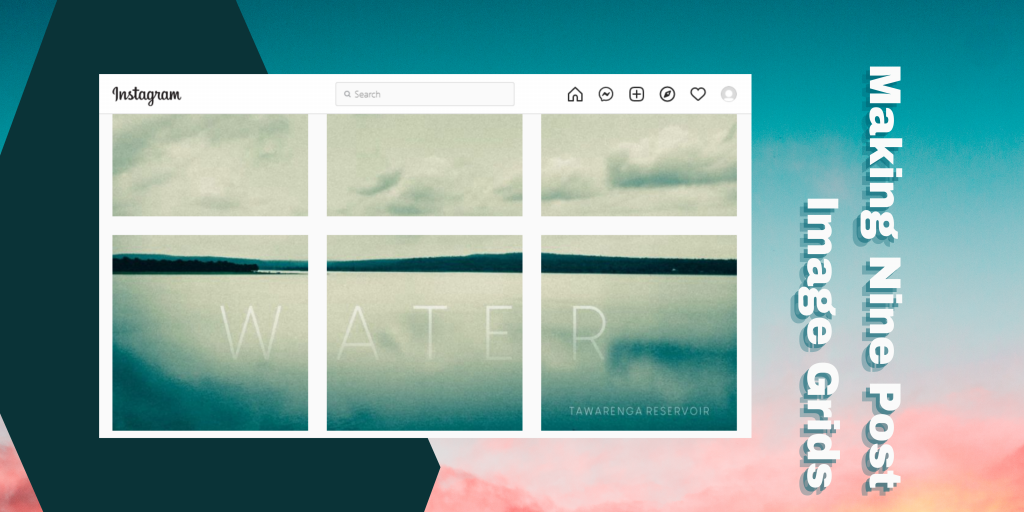 As a habitual Instagram scroller, looking at the tiny-tiny square pieces of one image seems non-meaningful to most of us. Yet most people seem to be so keen to create a nine-grid image of one picture. In case you notice, these images never generate engagement. 
Yes, I agree that they deliver some class to your profile altogether. However, not generating engagement still remains its primary downfall. Well! Despite all the drawbacks, we have come up with a few hacks so that you do not have to refrain from getting what you want. 
Here are some ways through which you can easily generate engagement from your exclusive nine grid Instagram ads.
What You Can Do?
Do not crop your individual posts into nine post grids unless you are clear that it is not for engagement purposes.

You can pick a theme for your individual posts in case you wish to gain Instagram engagement and still want nine post grids.

Try using individual posts of nine grid posts as a complete entity and not some distributed square piece of one entity. 
Not Posting In Day Times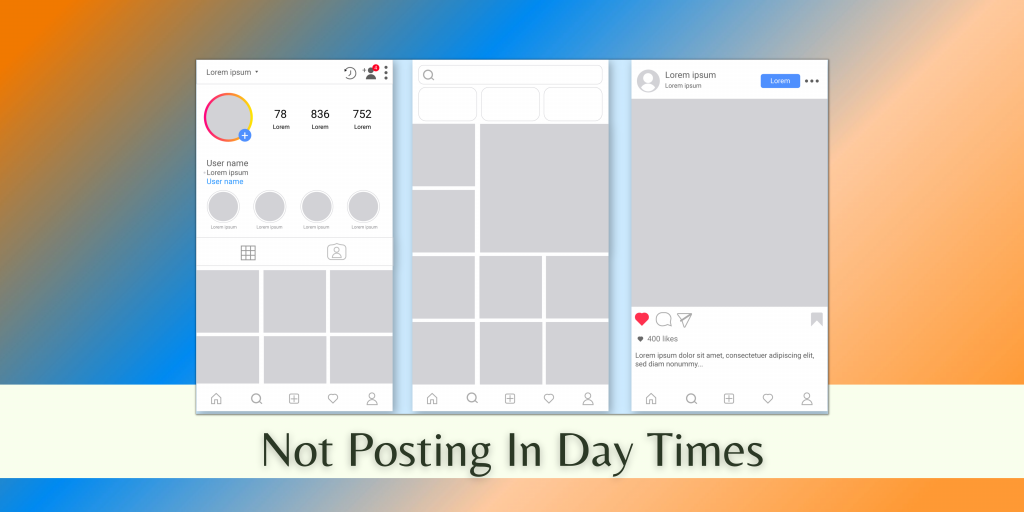 The majority of marketers put off the idea of posting Instagram ads at day times. However! In my experience and knowledge, posting in day times is not such a bad idea if you have enough inbuilt audience then.
Many Instagram users have claimed that they get more comments than usual when they publish posts during day hours. But, they get a lower number of likes in their posts than expected. 
Well! It might seem quite a downfall for your Instagram posts, but it is not. As per the algorithm of Instagram, comments weigh higher than likes, and saves weigh higher than comments. In my view, I guess all this is the game of psychology. 
Many people prefer to scroll through Instagram during their 'me time. And it is a common trend that evening hours are the most active time of the day. So, many people who desire speedy engagement rates on their posts tend to publish them in the evening hours. 
However, they overlook the fact that the majority of the people are exhausted and worn out from the day. So, the easier thing to do when encountered with Instagram posts is to like them and leave them. 
Conversely, during day time, people are energetic. So, they actually take out time to provide their meaningful engagement to the posts by using at least two engagement buttons.
What You Can Do?
Post during day time between 12:00 PM to 4:00 PM.

In case you cannot post during the day, then schedule them via Socioboard. You might not get enough likes, but it will get you enough comments and impressions.

Try posting two times a day to get enough engagement results.

You can also post informative content during day times and influential content during evening hours. This way you can generate appropriate engagement for the respective posts. 



Overlooking The Power Of Influencer Instagram Marketplace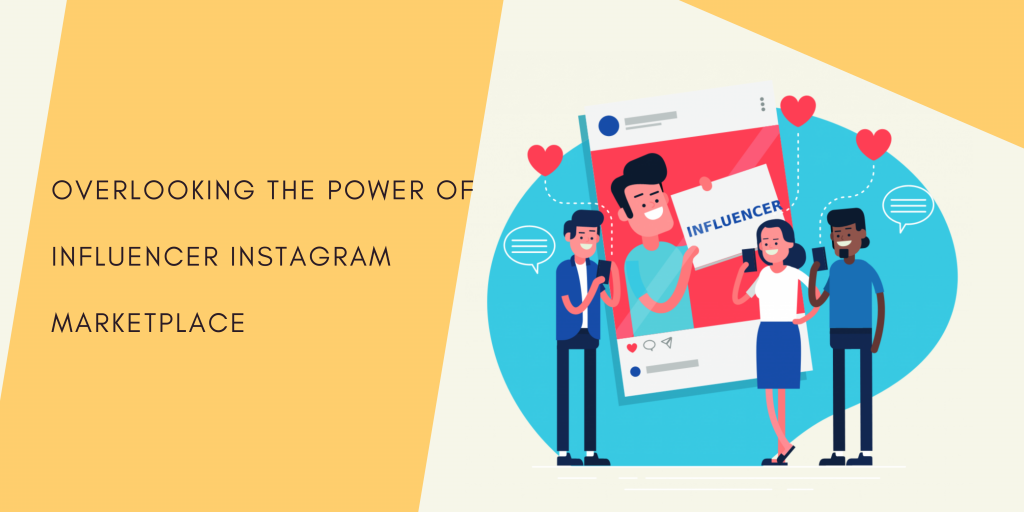 There have been a lot of discussions over influencer marketplace Instagram. Many marketers believe that influencer marketing is cheaper and gets you more coverage than other advertising methods. 
Well! The majority of marketers believe that Influencer marketing on Instagram can be a boon or a bane. In my crusade of exploring influencer marketing, I have discovered that there are quite a few things you need to consider before choosing any ad promotion type.
Also, it is most crucial for you to get yourself the right influencer if you are a brand. Likewise, an influencer also needs the right brand if they pursue this niche for the long run.
One research says that influencer marketing can affordably generate brand awareness among people in bulk. On the contrary, other advertising options can be expensive, but they pitch to targeted audiences.
So! You need to assess your goals with the promotional aspects of your brand, who is your target audience, and which marketing suits you best. 
Well! Many marketers prefer influencer marketing to generate sales prospects and not just brand awareness. It requires you to find the most successful influencer in your niche with tonnes of loyal followers. 
Being logically aware of what can bring you profit is the main game! Basic market knowledge can do the trick. However! As an evolved brand, you should keep the option of influencer marketing open. Not just for the Instagram marketplace, but any platform where your business is operational.
What You Can Do?
Introduce a portal where you can have easier deals with Instagram marketplace influencers.

Find the right influencer for your business according to the social media you are leveraging. And do not mistake their follower count with their popularity. Always choose brand equity and authenticity.

Utilize affiliate marketing services while doing business on Instagram.

Define your goals clearly from the beginning and always experiment with other vertices of your ad campaigns. It will help you decide what kind of marketing you require.

Focus on content-centric influencer marketing for better conversion prospects. And do not forget about delivering high quality products.
Not Knowing How To Use Instagram Marketplace In A Correct Way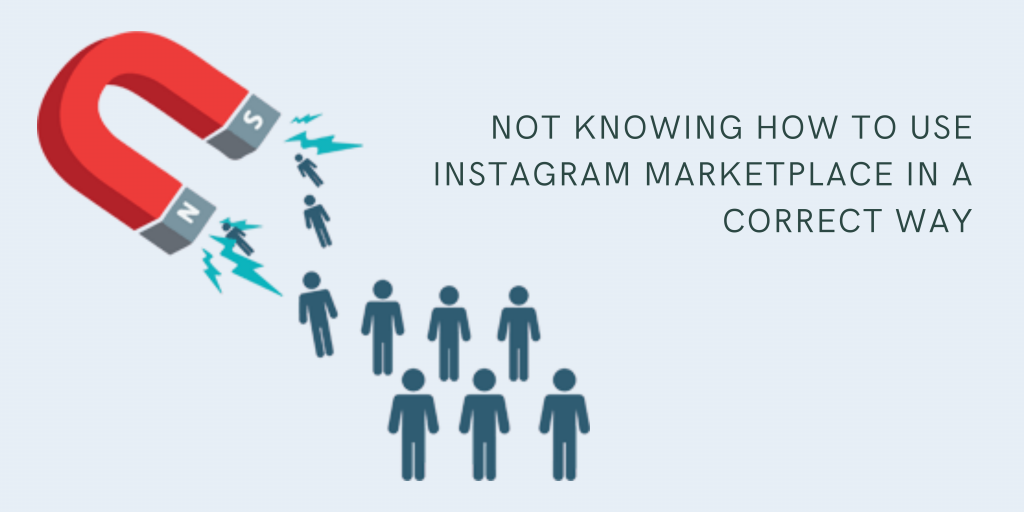 Are you concerned that your Instagram page is not growing? Yeah, do not worry! It is happening to most of us.
Currently, the Instagram marketplace is at the monetization stage of its journey. Which is like, you can say – 'peak of the success'. So, everything here is quite competitive! It does not matter if you are doing everything to keep your Instagram page alive. 
Smell the competition! Many Instagram pages and brands are facing a hard time growing on the platform. It is because Instagram is currently focussing on those users who are really using it in the right way consistently. 
Gone were the days when it was so easy to generate engagement on Instagram! Now, monetization is going to take effect. Knowing the most favorable posting formats for the Instagram marketplace might resurrect your profile back from the dead.
However! You still need to work hard and stay consistent. I understand you have heard it many times. It is something so crucial, yet many of us fail to live up to it! I believe that is where our profiles are lagging behind.
So, let us buckle up and seize the 365 opportunities for a genuine boost on our Instagram profiles.
What You Can Do?
Get basic know-how of what format of posts are trending over Instagram at this point in time.

Try to utilize all the recent releases of Instagram to have a better organic reach.

Keep an eye on Instagram monetization updates and avail passive income from your Instagram marketplace sales posts.

Use relevant hashtags on your posts to extend organic reach.

Timely engage with your audience and build a reliable fanbase. 

Know that the Instagram marketplace can earn you real money all by itself, so publish content that has value. 

Use a post-scheduling tool like

Socioboard

and stay consistent on Instagram. Robust post analytics, message scheduling, and identifying new Instagram trends are some of the added bonuses of using this software. 
Check out this pricing page for detailed insights related to the software.

Read More