Have you just started your new business or already operating one but not been able to achieve the desired goals? The main reason behind this might be the fierce competition in the market. And to get ahead in this race and make a dominant presence in your industry, the first thing you need to do is conduct a competitor analysis. Because you need to be aware of similar brands you are competing with. 
In today's competitive world, no business idea can run on a monopoly track. Even if your product and services are among the most unique, there will always be competition in one form or the other. Conducting a competitor analysis provides many benefits to get started with your journey being the top of your industry.
Identifying your top competitors are and keeping track of what they are doing is crucial for your business. It is equally important to know what strategies they are using currently and what business plan they are likely to apply in the future. Competitor analysis helps you to understand the strengths and weaknesses of your rivals. And having these data can help you build a concrete marketing strategy for your businesses. 
Lay Back And Listen To The Podcast:
By utilizing the many resources available, companies can create a  competitive assessment formation, gather relevant information about their business rivals, and develop strategies based on the output of such research to stay ahead of the curve. But, how do you even start competitor analysis? In this article, we will walk you through the process of conducting a competitor analysis in depth. So let's dive deeper into the basics of competitor analysis.
What Is Competitor Analysis?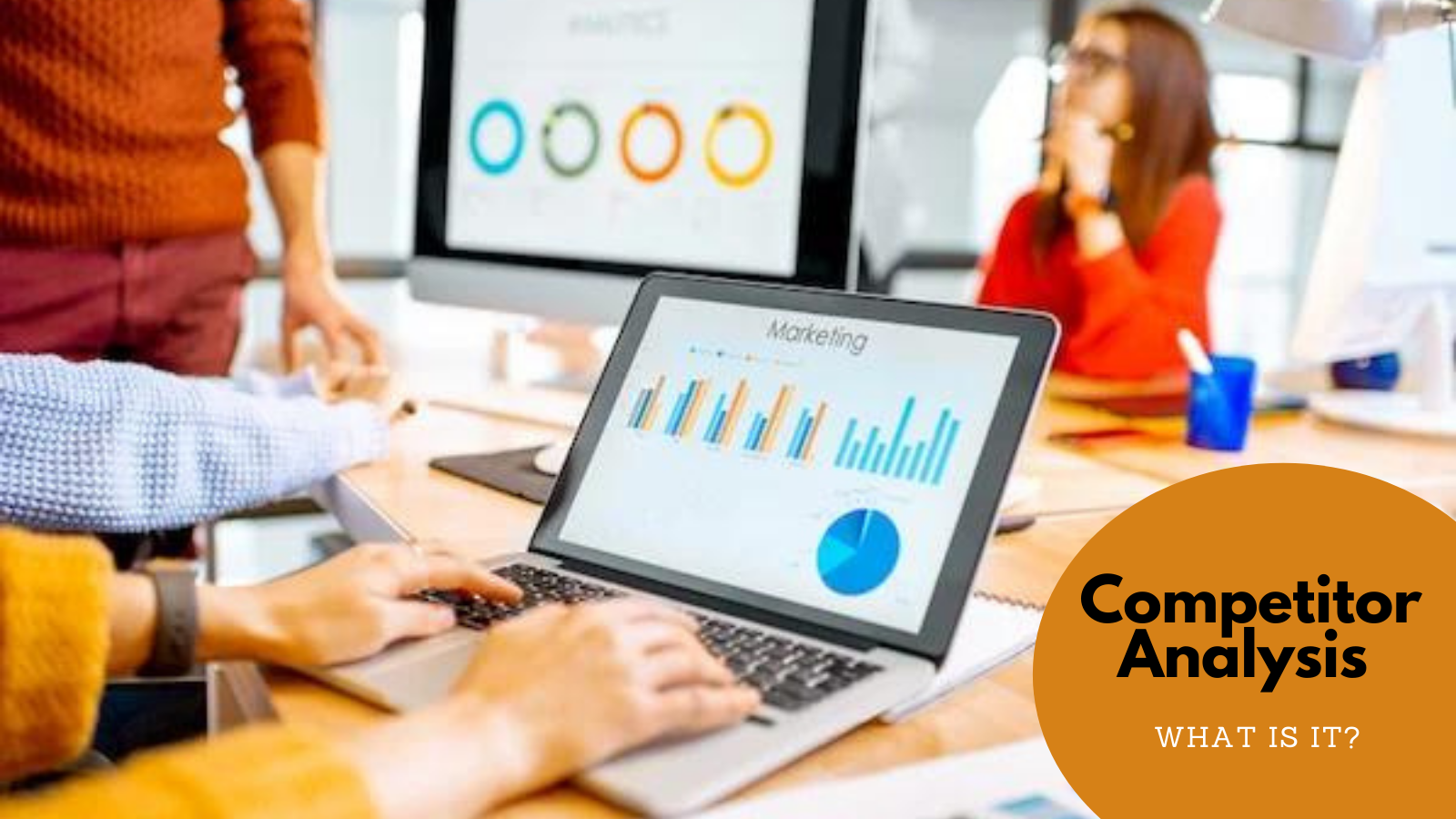 It does not matter which industry you are in, there will always be brands offering a similar product or service to yours. And you must gather as much information and insight as possible to gain an edge over your competitors. Competitive analysis is a strategy to determine the level of competition in business. 
While doing competitive analysis, you need to gather info like how top rivals use various marketing strategies to generate more leads, sales, and traction for products or services. It does not only provide info on what your competitors offer, but also competitive analysis can help you learn the ins and outs of how your competition works. It can help you identify potential opportunities to outperform them and make your place on top.
Why Is It Important To Conduct Competitor Analysis?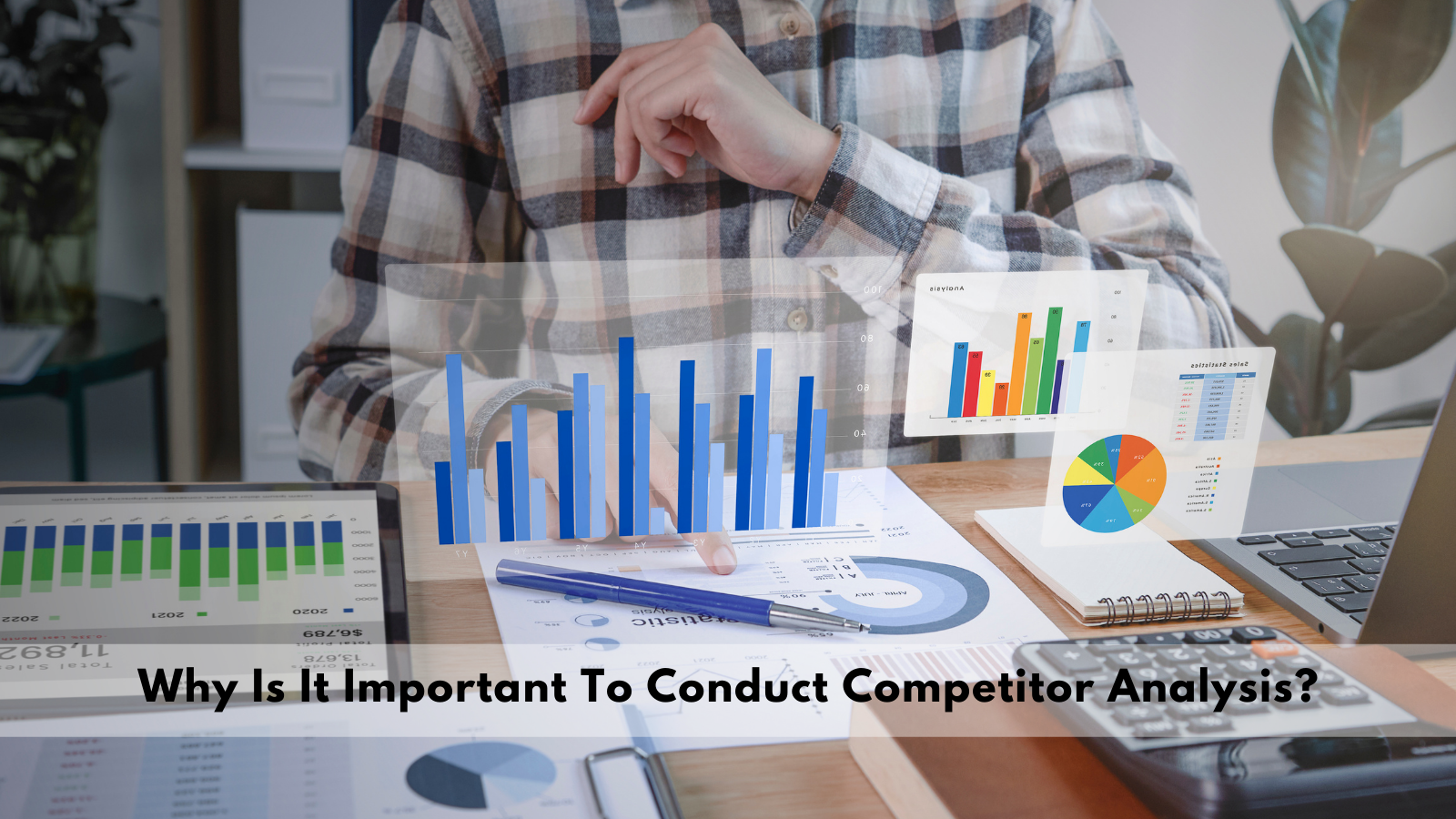 According to Michele Levy, an independent brand strategy consultant – "Keeping track of who your competitors are, what people are saying about them, and what they are saying themselves can help you differentiate your business and stay ahead of trends that could impact your business," 
It is hard keeping up with the progressions in marketing without a dedicated team that tests new strategies and measures success rates. Sometimes, it also becomes impossible, and your competitors may get ahead of you with marketing strategies that you have not yet tried out. It is where competitor analysis saves your day. 
Provide In-Depth Knowledge Of The Market:
An in-depth competitor analysis ensures your place on the top marketing activities and reaps the full benefit. Thorough competitor analysis for a business plan will enable you to increase conversions and sales. It paves the way for your business to establish a success route that none of the other companies are aware of.
Helps To Keep Up With Industry Trends:
Competitive research provides you with an accurate idea of the trends happening in the marketplace. These are crucial yet so common that anyone could miss them otherwise. Competitor analysis helps you identify trends and predicts possible future changes that can give you and competitive advantage.
Help You Understand Customer's Behaviours::
Competitor analysis helps you understand customer behavior better. It gives you the customer's perspective to know what they want. Competitor analysis provides a closer view of your competitors' strategies. You can make changes in your approach accordingly and win over your lost customers and add newer ones.
Helps Discover Gaps:
Competitive research data can help you identify the gaps in the market, such as some potential places that no competitor has cared to serve as yet. You can cash in on the opportunity, fill the gaps, and thus explore a new market for your brand.
Creates A Plan For Your Business
When you get detailed data about competitor activities and market performance and trends, you will be able to create a powerful strategy that can serve as a roadmap for the future.
Now that you know how crucial it is to do a competitor analysis for the growth of your business. Let's go through the process of conducting a competitor analysis.
How To Do A Competitor Analysis?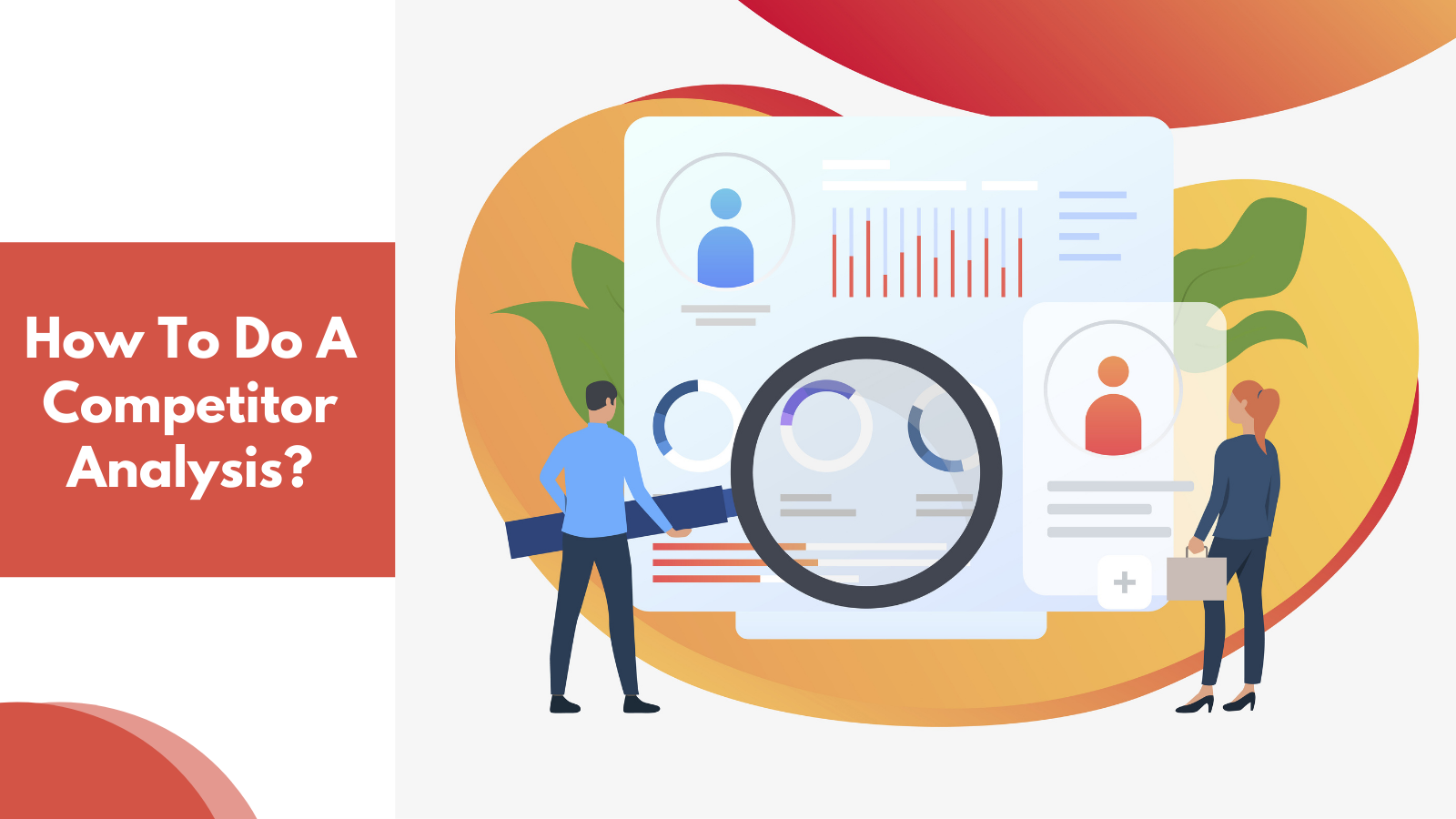 Before starting competitor analysis, you should have clear goals in mind. Competitor analysis can help you improve your business strategies and better serve your audience. If you are not doing it properly, your competitors will stay ahead of you, as it will generate fallacious results. 
Here are the steps you should follow for a constructive competitor analysis:
Determine Your Top Competitors:
This is the easiest part because you might already know your industry. If not, then you better get started. You have to figure out who competitors are so that you know what you are up against. See if there are any new players or if anything has changed with the old ones.
To find out who your top competitors are you can check Google Trends, SimilarWeb, Compete, or Alexa. You can also check the list of presenters and companies running booths at your industry's conferences. After research make a list of the top ten competitors. Then get to the next step, which is performing a SWOT analysis.
Perform a SWOT Analysis:
You must know your competitor's strengths, weaknesses, opportunities, and threats that might harm your business. It will give you an idea of what you are up against and where you need to improve. When you perform a SWOT analysis, you get all the crucial insights on
What do your competitors are good at?

Where do they have an advantage over your brand?

What are their weakest points?

What advantage do you have over your competitor?

What could they do better with?

If any way they are a threat to your business?

Are there opportunities in the market that your competitor has recognized?
With all these data, you can compare their weaknesses against your strengths and vice versa. By doing this, you can make a better business plan and strategies. It will give you a new perspective on where you need improvement.
Determine What Products Or Services They Offer:
Products and services are the reason why you started your business right. So starting with it might be the best idea. Research and analyze the complete product line and the quality of the products or services your competitors are offering.
Find answers to the following questions:
Are they low-cost or high-cost providers?

Are they working mainly on volume sales or one-o purchases?

How much market share do they acquire?

What are the characteristics of their target audience?

Are the prices different for online or offline purchases?

What are their USPs?

What channels do they use for delivering products/services?
Research Your Competitor's Sales Strategy:
Knowing the sale strategy of your competitors is crucial but also a bit tricky. Try to find answers to the following questions:
What is their sales process?

What channels do they use?

Are they operating in multiple locations? Does it give them any advantages against you?

Are they trying to extend or sizing down?

Are they in any collaborative reselling programs?

How much revenue do they generate per year? What is the total sales volume?

Are they providing any discounts on products or services?

What are the stages involved in the selling process?
All this information will give you an idea of how competitive the sales process is, and what information is required to prepare your strategy to compete during the final buy stage. 
For publicly owned companies, you can easily find annual reports online, but you'll have to put extra effort to find info from privately owned businesses.
Ensure You're Meeting Competitive Shipping Costs:
If any brand is providing a better offer with lowers shipping costs, it will be a good choice to purchase from them. Nowadays, free shipping can make or break a deal. Shipping can be a major factor for many industries like e-commerce. If you are one of those companies, then take a look at competitors' shipping costs. If they are providing free shipping, look for the way you can do that as well.
Determine what your competition is charging for:
Same/next day delivery

2-day shipping

Standard shipping

International shipping
Analyze Their Content Strategy:
Analyzing their content can help you discover the opportunities to outperform your competitors. What kind of content they are focusing on? Blogs? Case studies? Premium content? Are they using images, videos, or a combination of both? How frequently do they post? Are those content relevant for their audience? 
You can also perform competitor keyword research to see what keywords they are ranking for. With the help of Competitor keyword analysis, you can see the keywords they are ranking for and then target the same keyword to rank.
Analyze The Customers Engagement On Their content:
If you want to see how engaging their content is, you need to analyze the reaction of customers to their posts. You need to check all the metrics' average number of likes, comments, shares, and more. And if you want to get your content game to another level, you should definitely use Socioboard. 
Socioboard is the world's #1 social media management and content marketing platform. Where you get built-in stock picture libraries, sophisticated search features, and powerful editing tools, you can find, organize, and modify all of your social media content in one place. Socioboard offers many amazing features waiting to be explored. What are you waiting for? Try it today!
Analyze Their SEO:
For example, if your competitors have similar content, same post frequency, and produce high-quality work. You might have to look more closely to find what they are doing differently.
It might be their SEO. SEO plays a major role to get you in front of potential customers. While conducting a competitive analysis on the content your competitors are generating, you should also look at their SEO strategy.
Identify Areas For Improvement:
After performing a competitive analysis, you now have a better idea and understanding of what your competitors are doing.
Take all these data into consideration and identify particular areas where you need improvements. If you are paying attention to every bit, you will definitely find something.
Also Read:
How Instagram Giveaways Can Benefit You In Business
How To Utilize Facebook Live Stream | 07 Best Tips
Are Social Media Marketing Tools Actually Worth Investing ?
Wrapping Words:
With the advent of new software and technology, marketers and business owners can know more about their competition than ever before. Regularly conducting a thorough competitive analysis can help you to stay one step ahead. 
Competitor analysis is an essential activity that plays a vital role in making a business strategy. There are various sophisticated business tools available, which make competitive analysis easy and efficient. Competitive analysis not only gives you the sight of how rivals are managing their business but also helps you avoid any mistakes and setbacks. 
With the help of competitive analysis and Socioboard, you can create an outstanding content strategy to achieve the goals of your business. I hope it was helpful. If you have any queries or suggestions, let me know in the comments below!