A majority of the world today starts the day off by unlocking their phones and making their daily Instagram post! Social media is in such close integration with our daily lives today that several content creators let their followers decide their daily schedules too! Let's take a closer look at what Instagram is all about and everything to consider before making your Instagram post for today!
Instagram is a photo sharing app that lets users share pictures and videos from their daily lives, enhance them with captions, edit them with filters, engage with your followers and explore fellow creators on the platform!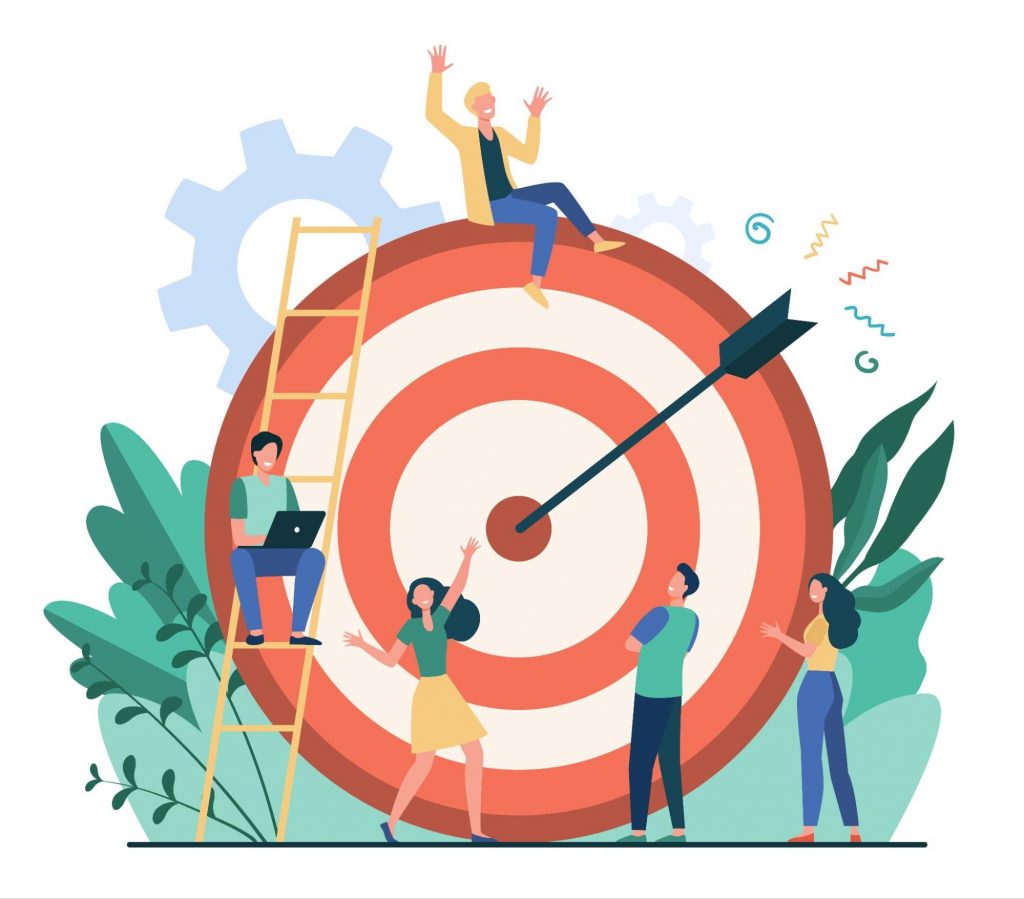 After Facebook buying off Instagram in 2012, it has over a billion registered accounts, and has become a part of daily life. From small companies to large corporations, news organisations to cultural institutions, celebrities, photographers, and artists, not to mention the cottage industry of influencers that have sprung up in its wake, it appears that everyone is on Instagram these days.
Instagram has made a new quality of life change in everybody's lifestyle like nothing else has! People have started to document every part of their daily lives to present it to their followers. In turn, people are free to follow anyone and see what they are up to online.
Let us look at the top 21 tips to enhance your Instagram game to gain the most organic reach that you can! Take note of these tips before you consider making your next Instagram post on the platform! These tips and tips from this article will ensure you fulfill the goals of your strategy sooner than later!
Consistent Posting is a must:
You must provide new content frequently if you want to keep your fans interested. That isn't to say you have to publish ten photographs every day. In reality, once a day, or at least once every other day, should be plenty to keep your present followers engaged. Don't be shocked if you lose a few of them if you don't post for an extended length of time.
But the question is: How active do creators need to be to retain their followers and see an increase simultaneously?
According to research, a steady 1-2 postings each day is the sweet spot. As a result, your feed will remain fresh and current, and you will have more possibilities to draw attention to your material. Knowing when to publish on Instagram is also vital, especially when dealing with the algorithmic timeline on the platform.
Depending on the expert you listen to, recommended post times might vary dramatically. This inconsistency, which ranges from 8 a.m. to 9 a.m. or 2 p.m. to 5 a.m. for your first post to even 5 a.m. for your second, can cause fatal uncertainty for content planners. Using the Insights section of your Instagram Business or Creator account, look into the behaviours of your followers to see when they frequent browsing on the app. You may even schedule your Instagram posts to post when your followers are most active! More on that here!
It determines when your followers are most active and plan your updates appropriately, ensuring that your posts remain at the top of their feeds.
Encourage User-Generated Content (UGC):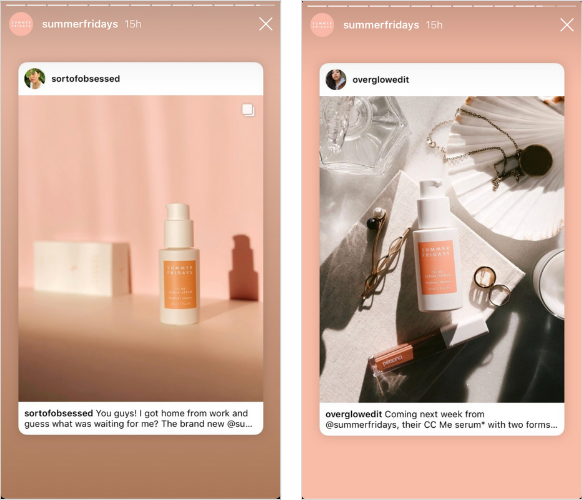 For marketers, user-generated content on Instagram is the holy grail. Because the material is generated and authorised by your audience, it allows followers to engage more intimately with a business while also lowering marketing expenses.
User-generated content (UGC) is some of the most convincing stuff you can utilise, and your Instagram followers adore it. It demonstrates that you're involved in your community, which may win you goodwill as well as additional UGC. You should use user-generated content (UGC) to promote your business subtly yet successfully on an Instagram post. If you want to share it on your feed, make sure it's well-done and consistent with your brand.
For example, on September 25, 2020, Zomato launched a #ZomatoLoot contest asking users to post an ad in less than a minute. The winning entry would win a cash prize of 25 lakh rupees. The campaign lasted for a month and received 4113 entrees! It is an example of how encouraging UGC is a sure-shot way of gaining the support of your followers for your brand. More on that here!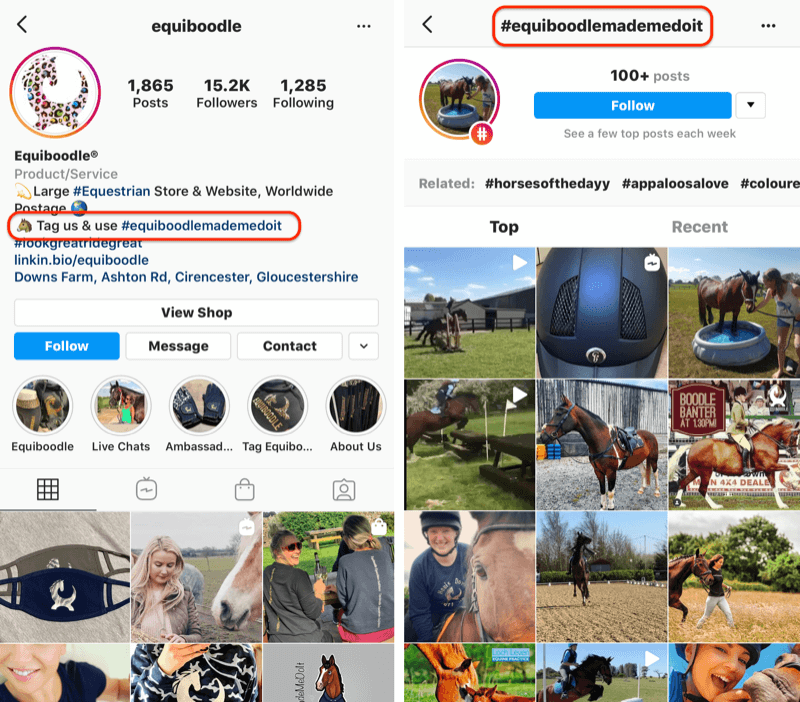 Using hashtags for your Instagram post is a way to expand your audience, improve interaction, and attract new followers. Unfortunately, some individuals go too far with it. They fill their captions with hashtags, many of which are irrelevant to the content of the post. If you decide to use hashtags, limit them to a bare minimum and only utilise relevant phrases.
If you choose umbrella hashtags, such as #funny or #trending, your post will be competing with millions of others. Instead, discover the optimal hashtag for connecting with your targeted fans by combining popular and industry-specific hashtags.
Investigate each hashtag for the best results. If your material matches the sort of content and the number of likes on the top-performing posts, you've found a winning hashtag.
A generic branded hashtag is the best place to start. It should be brief, memorable, and contain your brand name. Consider Coca-Cola's #ShareACoke ad campaign.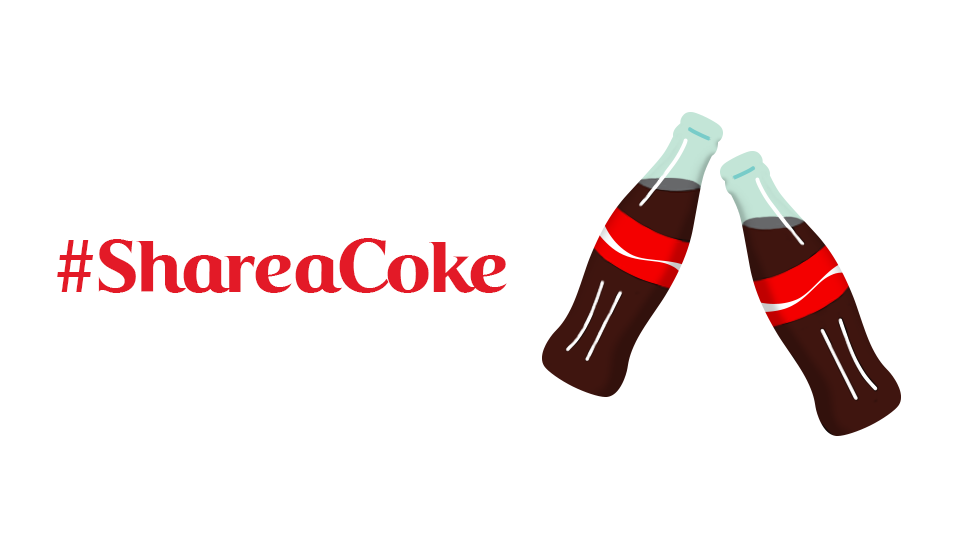 A brand hashtag may help you increase the visibility of your content, boost visitors to your profile, and build a stronger community around your business. It will also aid with the organization of your material, making it more accessible and trackable.
Utilize All Video Formats Available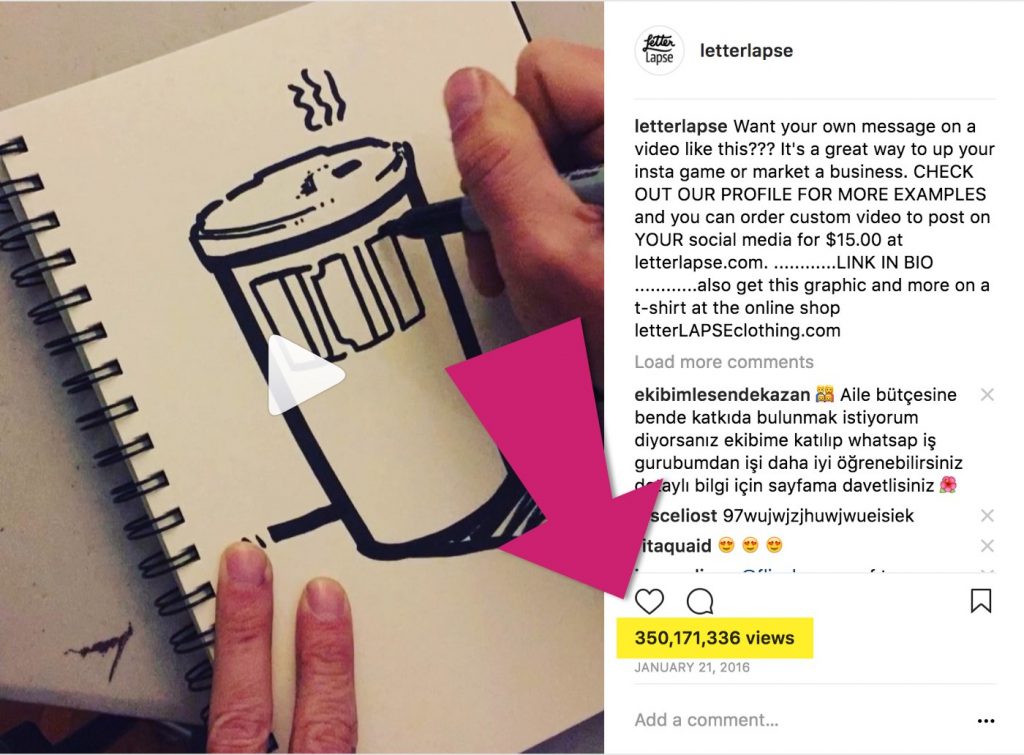 Internet video content is quite effective on social media. Instagram understands this and provides a variety of video alternatives for marketers to use.
Make the most of each video format, from Instagram Stories, which may combine videos and stills into a single ad, to standalone 60-second films, which are excellent for long-form stories.
Consider using Instagram stories' live video option for a Q&A or announcements about new products or services and a pre-recorded commercial to give your fans real, behind-the-scenes stories to boost Instagram engagement. (insert picture of a live video on Instagram)
Instagram users may record and edit 15 to 60-second video snippets set to music and publish them to their Stories, Explore Feed, and Reels tab on their profile, similar to TikTok.
Reels is one way of answering the question, "How to add music to an Instagram post?" and the answer is simple!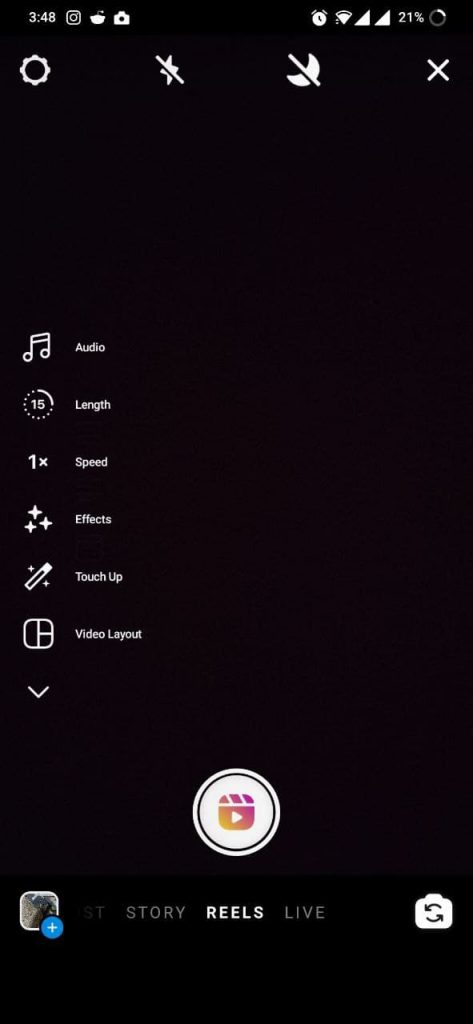 Click on the first button that says Audio on the bar on the left side of the screen. Clicking on it will open the next window. Here you may search for your favourite music or see what is trending.
Don't forget about IGTV as well. Although some scientists have declared the feature to be extinct, this may be a premature conclusion.
Instagram planned for IGTV to be a place where users could find unique long-form video content. However, adoption has been slow, with 72 percent of businesses stating no plans to develop IGTV content in 2019.
It, on the other hand, provides an opportunity for astute marketers. They'll be working in a one-of-a-kind, mobile-friendly style that's ideal for long-form material like featurettes and interviews.
Do Not Hesitate To Use Emojis:
Emojis, especially on Instagram, have the power of pictures over words.
With hundreds (and growing) of emoticons to choose from, it's critical to develop an emoji strategy that represents your identity without appearing too casual.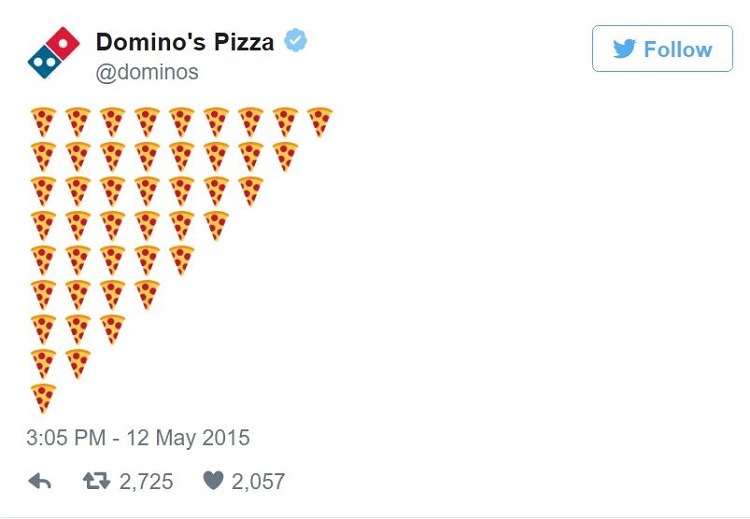 Emojis help you add personality to your business when used correctly. It also develops a stronger emotional connection with your audience.
Emojis are a staple among Millenials and Gen Z that they see messages without them as void of sentiment.
But before using emojis in your Instagram post, check if using them aligns with your brand. For example, a corporate law firm would not use emojis in their day-to-day content, but a design firm would.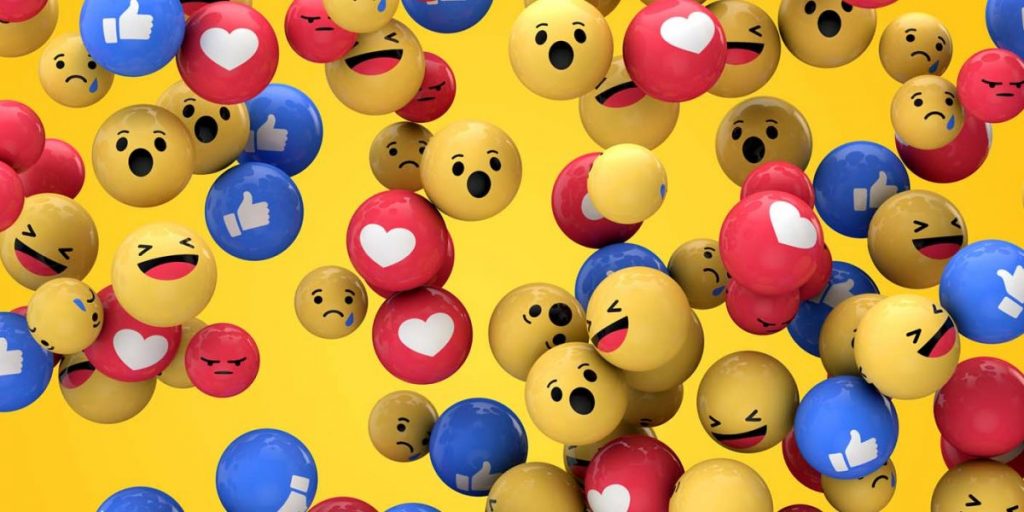 To improve Instagram engagement, double-check that you understand their significance. Only then do you decide how many (and how often) you should utilise them?
Finally, keep in mind that emojis cut both ways, reflecting what your followers think about your postings, so keep an eye out for emojis to utilise as emotion indicators in the comments section.
Show More with Instagram Stories!
Stories are shorter, with more in-the-moment bits of material that you may share with your audience. They appear in the form of photographs and movies, and they vanish after 24 hours. You can find them on top of the feed (in the form of circular bubbles you tap). Stories are a more informal approach to connect, engage, and interact with your audience.
The integration of stories with other kinds of social media is becoming more common. For example, if you are on Twitter and come across a tweet that speaks to you, you may include it in your tale. Tap the tweet, then pick Instagram Stories from the share menu. Your Instagram story will add a link to the tweet.
However, they are good for your reach and engagement rates, increasing your chances of being included in the for you page and gaining new followers in the process.
Stories help your business appear more genuine and personable and generate a feeling of urgency that encourages users to interact with you repeatedly. Instagram stories let you add animated gifs, emojis, pictures, funky text, and if you are wondering how to add music to Instagram stories – then they let you do that as well! Just swipe up and choose the elements you want to add to your updates!
Prerecorded stories are best for deep analysis of your items, one-time ad campaigns, or for sharing ideas. Live videos are ideal for drawing people in since they happen at the moment.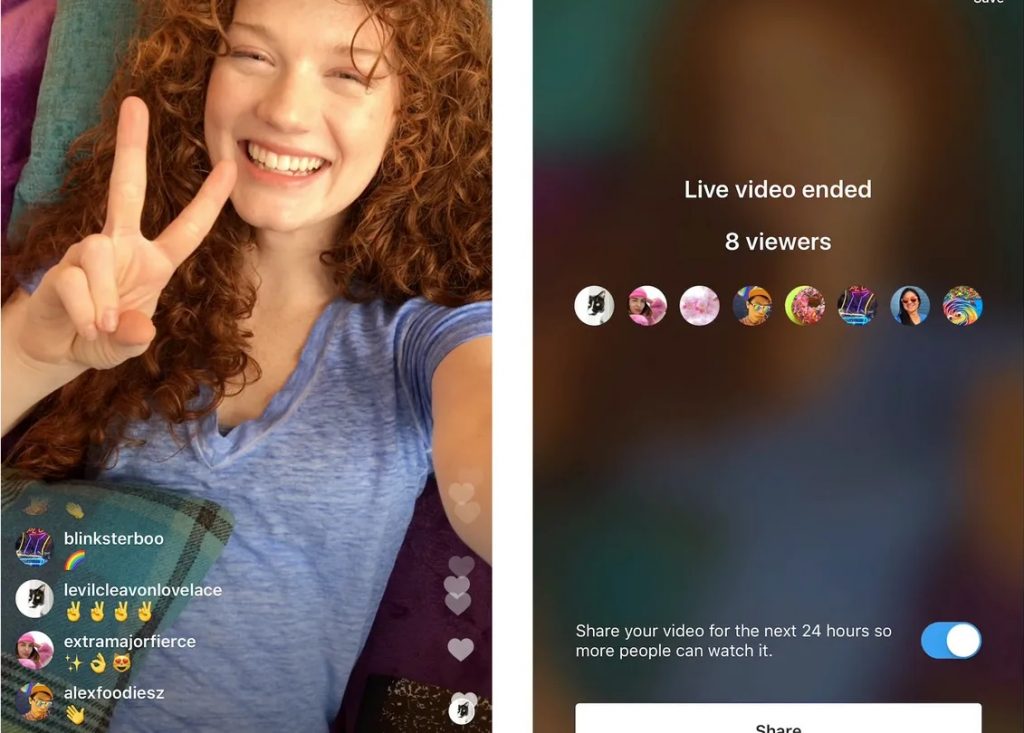 The best stories make people feel FOMO by uploading behind-the-scenes footage and use profound storytelling to retain the attention of their viewers. Make sure it has audio playing in the background: it is always a good idea to invest in a good sound experience for your viewers!
Redirect visitors on Instagram to your website:
Because Instagram allows just a single clickable link in your bio, it can assist drive visitors to your website.
To entice followers to click through, maximise the potential of your link with unique offers and promotions. Strong calls to action should be combined with your URL in a text overlay on any pictures or videos.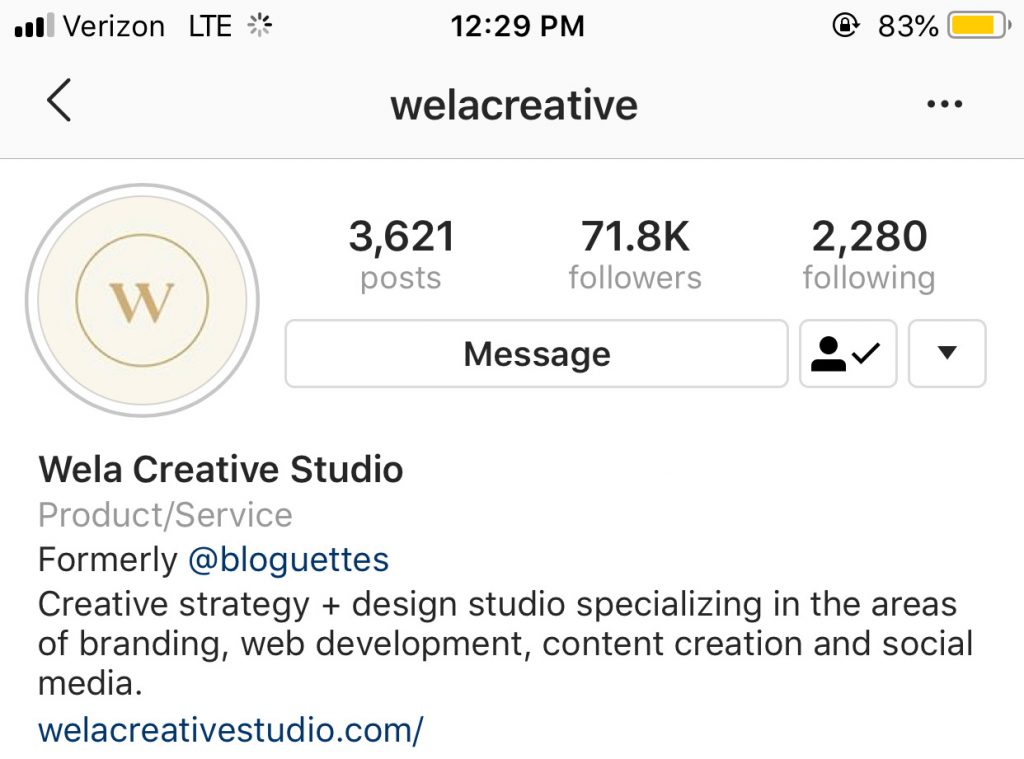 One of the most common complaints about Instagram marketing is that clickable URLs are only allowed in the single "website" box in your bio. If you include a URL in a photo caption, it will show as plain text, requiring readers to copy the URL, open a web browser, and paste or enter it in.
To battle that, If you have more than 10,000 Instagram followers, you can include your website link with a Swipe Up CTA in your stories.
Remember that all of Instagram's ad styles have a call-to-action button that your followers may use for your website. 
Sell your products on Instagram Post!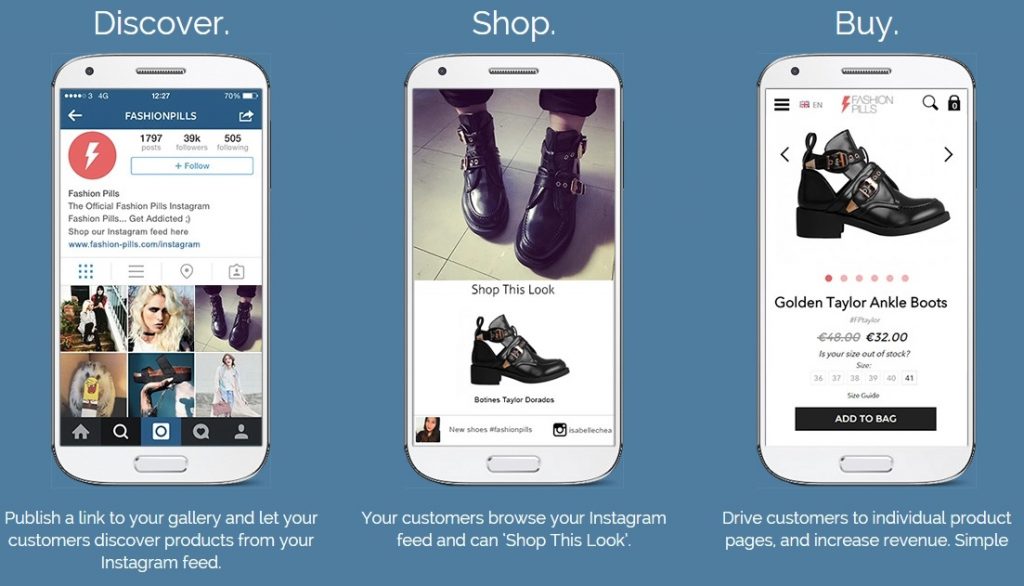 Instagram shopping allows companies to set up a digital storefront and lets users buy directly from the app. The store function is accessible from the main navigation bar, letting users tap product tags to check prices, save for later, add to cart, and buy. You may also use tags to link your visitors to product pages to purchase what they saw and boost Instagram posts of your products!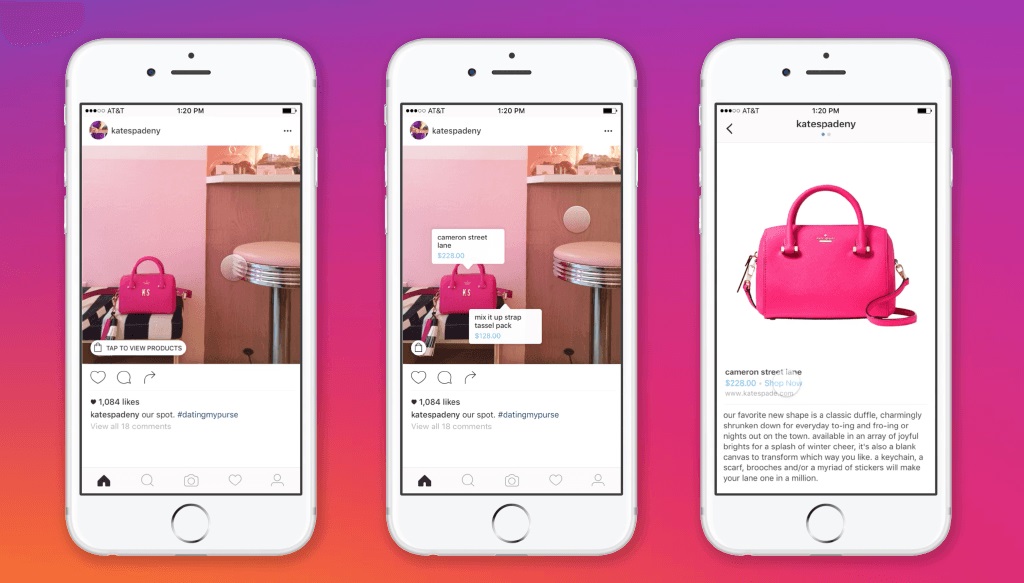 You may now submit new posts and tag them with items from your product catalogue if you have product tags enabled on your Instagram Business account.
Make sense of your Insights and Analytics!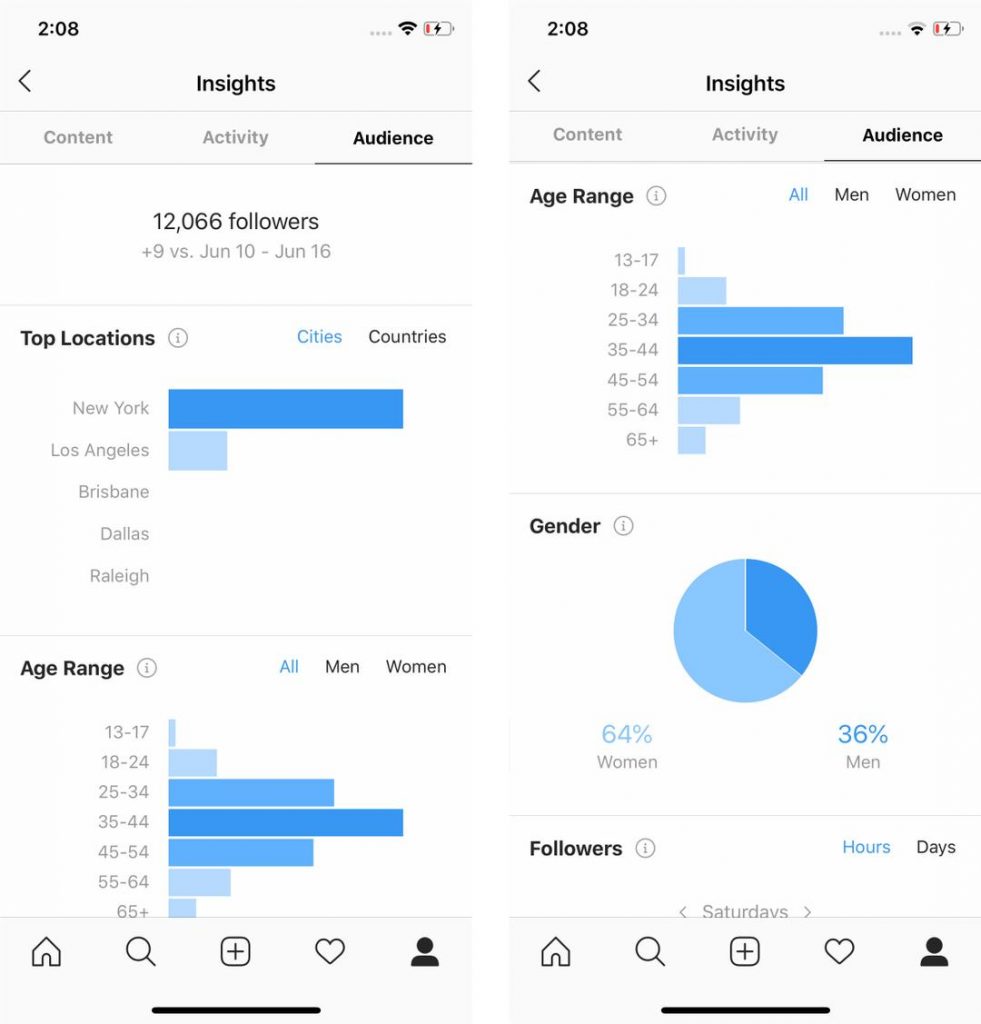 Analytics give crucial information about the performance of your content. It's important to note that particular metrics are only available to corporate or creator accounts. These accounts have all of the features of personal accounts, plus the ability to conduct promotions, advertising, and access data. Business pages are public, unlike personal profiles, which are changeable to private. The following are some of Instagram's analytics insights:
Reach: The number of (unique) accounts that have seen your content.
Impressions: The number of times your ad was visible on any screen.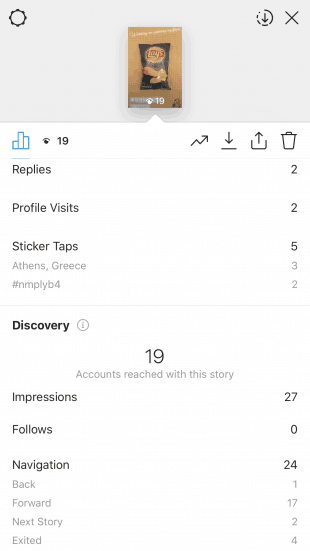 Shares: The number of times your followers show your content to someone else.
Comments
Likes
Followers
Saves: The number of times someone in your audience saves your content for later.
Boost Your Instagram Post using Promote!
You can convert an Instagram post into an ad and reach more people by promoting it. You may pick whether your advertising objective is views, website visits, or messages for your Instagram ad. An Instagram post with promotion and product tags will do well when it comes to reaching and engagement.

Promotion on Instagram works wonders! It will ask you what your objectives are. Then it provides you with targeting options, so you have total control of who your ad reaches. You may adjust how long your posts will be full-blown ads on Instagram according to your budget and sit back while Instagram shows your content to a wide variety of users everywhere!
Keep track of your aspect ratio and dimensions!
Instagram is a photo sharing app that allows users to exchange photos and videos all around the world. Right?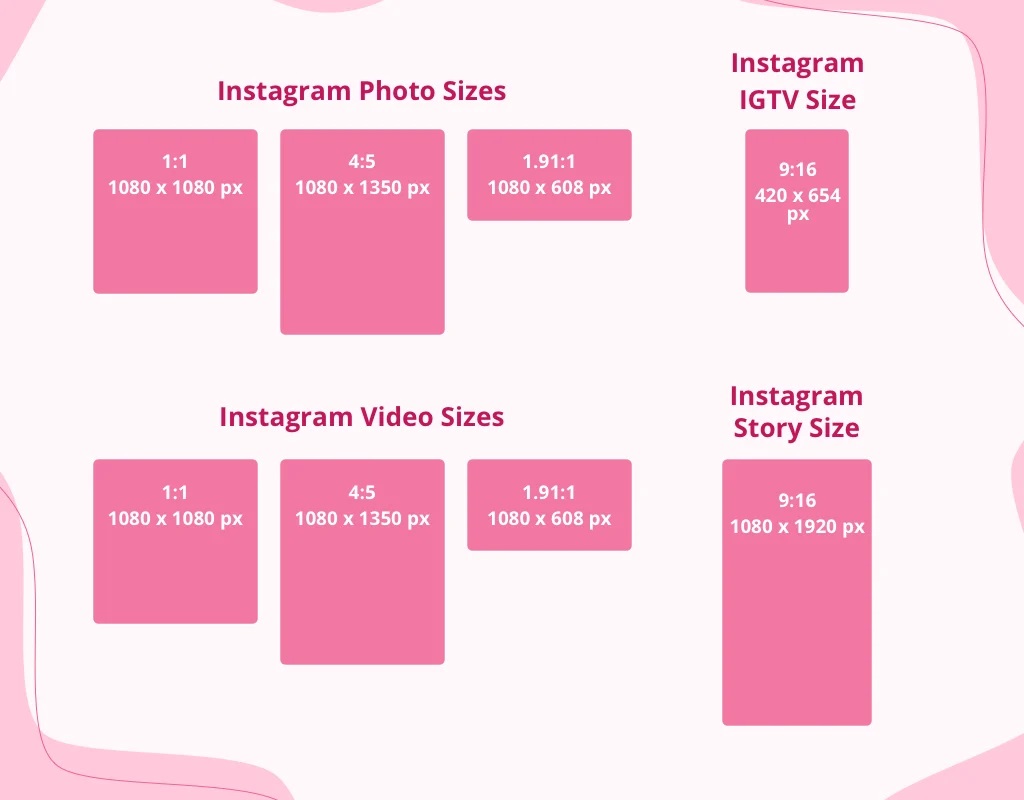 If these images and videos are not in their ideal aspect ratios or dimensions, there is no point in using them as they will not farm any views. Instagram encourages using high-quality media with their specific measurements available across the Internet.
Also Read:
Make Life Easier With 9 Free Social Media Scheduling Tools | 2022 Update
Video Marketing Strategy: How to Develop a Video for Small Business? [2021 Guide]
Why Social Media Metrics Is The Heroic Icon for Your Business?
Many third-party websites like Canva offer templates to make it easier for creators to curate their Instagram post size. These templates work wonderfully and lessen the stress of cropping for content creators who publish on Instagram daily.
These are the ideal dimensions and aspect ratios for every type of media there is on Instagram. Bookmark and use this as a cheat sheet for the next time you are confused about your image size and quality!
Manage your social media effortlessly with Socioboard!
Socioboard is a free and open-source application! It has a developer community that is striving to provide the best possible experience for its users. It has several features built into it. And we may anticipate more from the community soon.
First and foremost. A social media marketer begins each day by checking the status of all of his social media accounts up to that point. They want to know how many people are watching their Facebook pages and any new messages from their fans.
Socioboard shines in this area by featuring an intuitive dashboard that offers you a fast overview of your social media performance across all platforms.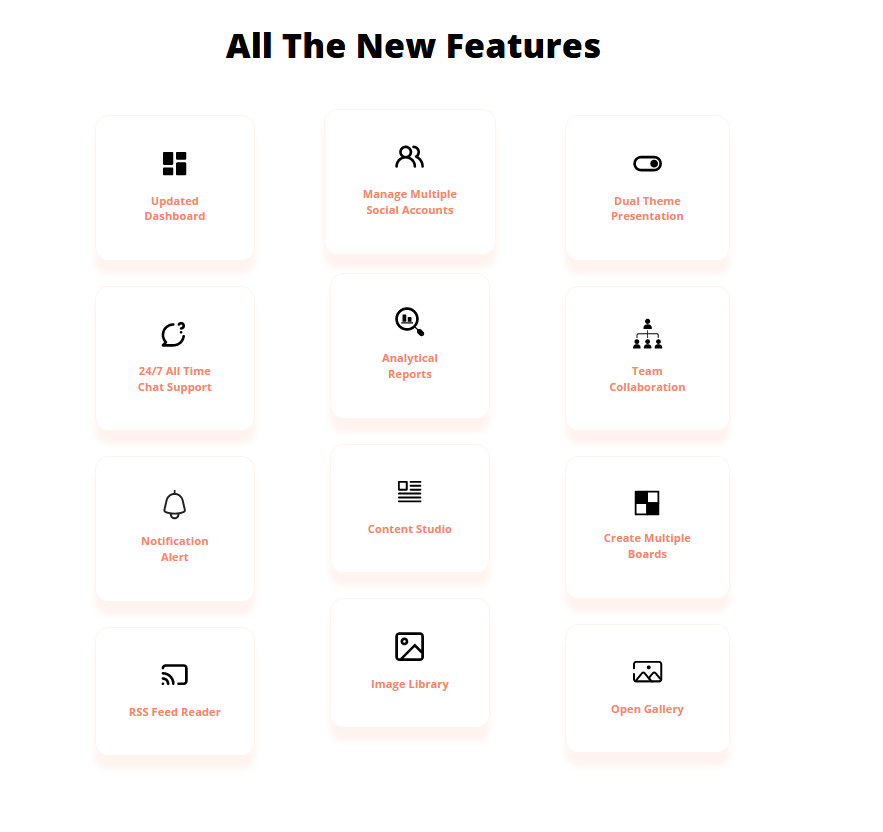 These features and many more are rolling out every day as we hear your opinion and feedback on Socioboard! Check our pricing today and join us on our journey to excellence together!