A Social Media Manager is the person who handles the social media accounts of a company or business. Maybe that person is the owner of the business or the company's team members. As a responsible social media manager, he will make social media decisions for an organization or firm.
He is considered a company's voice on social and digital media sites like Facebook, Instagram, Twitter, Linked In, YouTube, Pinterest, Company's website, etc. Social Media Manager is responsible for forming his company's brand value online. He is the one who drives sales from social media platforms and represents the company. The primary role of any Social Media Manager is to grow the social media accounts of a company and increase its follower base or subscriber base organically and inorganically through paid ads and bring audience interactions. 
Have you ever thought worldwide, how many people are using social media worldwide? Just think for a while. I think it's a bit difficult to answer. Let me tell you. Actually, according to a report by Hootsuite, around 3.8 billion people in the world are connected through social media, and in percentage terms, it is around 50% of the total world population. Don't you think it is huge?
Such a boom in social media has offered many opportunities to individuals and businesses (maybe small or large), government, social organizations, or communities worldwide to share, connect and communicate with each other without any geographical boundaries. People are using and spending time on social media platforms in many ways. But the most effective use of social media has been noticed in social media marketing, especially by businesses.
Hit The Play Button To Listen The Podcast:
Instagram, Twitter, Youtube are prevalent applications from youth to businesses to senior citizens too. Due to the covid pandemic and lockdown in almost every country, people have spent more time on social media at home. So the login time of social media accounts has tremendously increased. People are spending an average of 2-3 hours on social media like Instagram. So it's the best time for social media managers to understand the enormous opportunity and gather potential leads for their business.
1. Selecting the right social media platform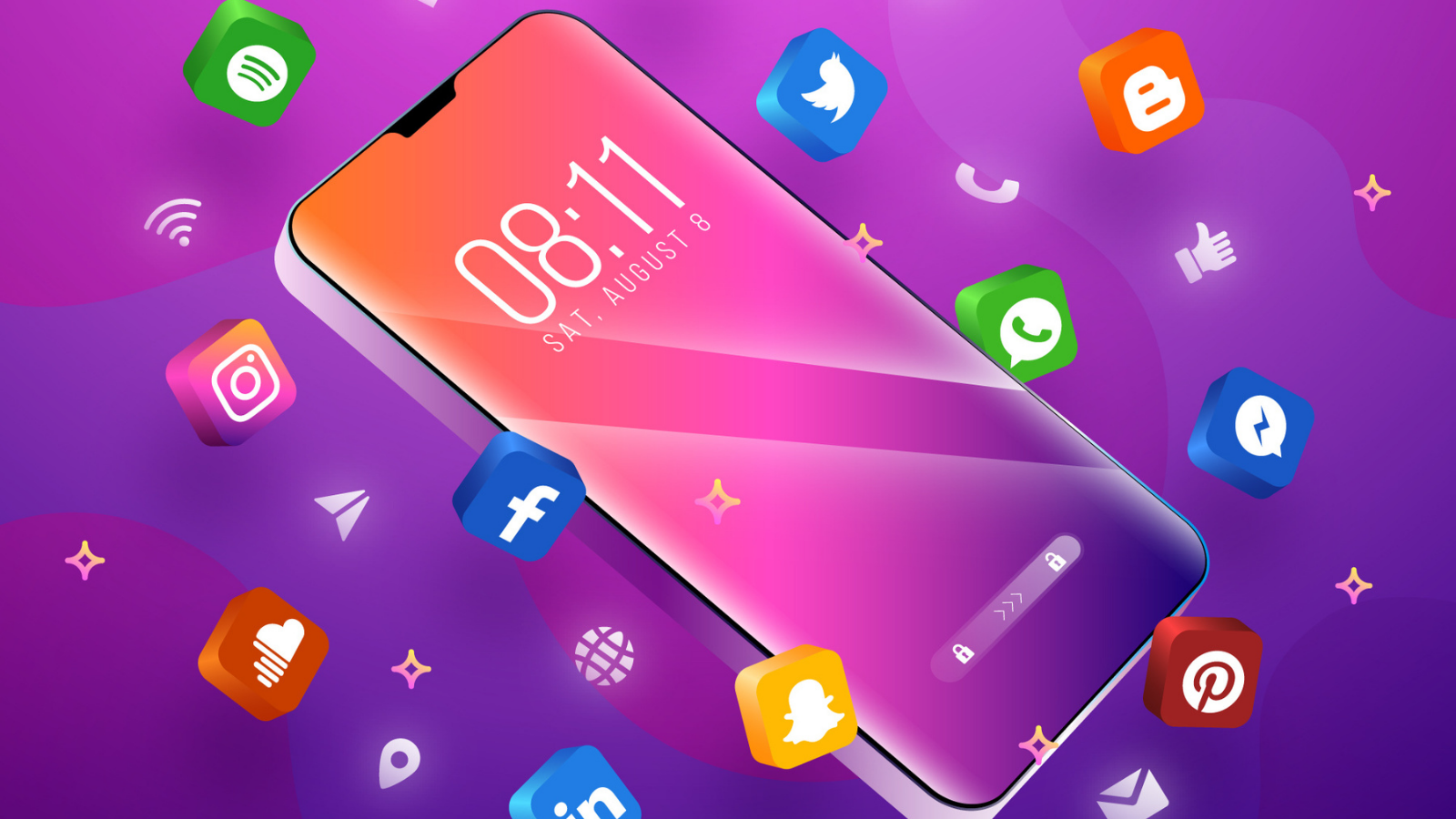 Social Media managers should also creatively think while choosing social media platforms according to their business because every social media platform doesn't fit every business or company. For example, Linked In might be best for some business which provides services to professionals and Instagram might be helpful for businesses whose target audience is mainly youth and influencers. On the other hand, Twitter might be helpful for businesses whose potential customers are interested in news and politics, and maybe high profile people, so deciding which social media platform to focus on is an essential skill for any social media manager. While selecting any social media platform, consider your customers first.
2. Understanding the concept of Social Media Marketing  (SMM)
 
So, what is social media marketing? We will understand social media marketing with the help of an example. Let's assume I have an institute of digital marketing or any skill-based course institute. We train students on how to use various digital marketing tools to become an expert in this domain. We primarily target college-going students and professionals from the corporate world. With some back-end research, we found that our target customers are primarily on Facebook and Linked In. 
We designed a specific advertising campaign using these platforms, that is, Facebook and LinkedIn. After some time, we could bring our potential customers to our websites and sell them our courses. We have also created our Facebook page that provides up-to-date information to the followers regarding our courses, certifications, faculty members, and other details. 
If you carefully notice, we bring traffic to the website to sell our courses using various social media platforms. Actually, in this case, we are marketing our product on social media platforms called Social Media Marketing. In more formal words, social media marketing refers to using social media platforms to interact with your audience to build your brand or increase your sales and drive traffic to the website. 
This step-by-step process involves publishing or posting quality content on your social media profiles, which you can create using some easy-to-use tools like Canva. To post great content, you should have good creatives who are eye-catching yet straightforward, listening to and engaging your followers, analyzing your results, and running social media advertising campaigns. 
Why Should You Go For Social Media Marketing?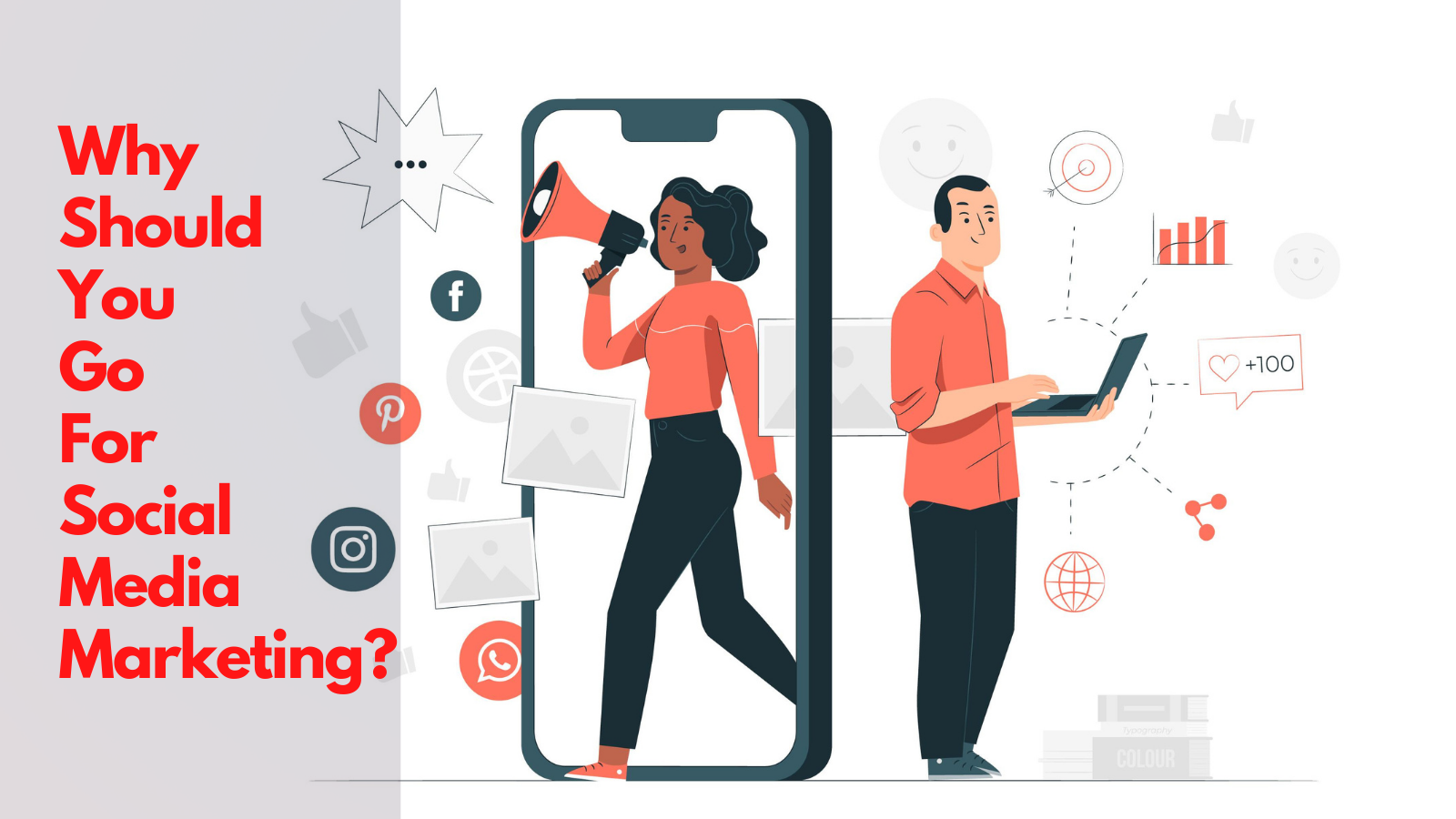 Now, a very fundamental question, when so many marketing platforms are already available like television, newspaper, magazine pamphlets, and others. Then, why should one go for social media marketing? Is there something unique to social media marketing that we don't have in traditional marketing? The answer is yes. How? Let me explain the significance of social media marketing by comparing it with the traditional marketing that we have been using for centuries.
So let us start. The very first point is quick to brand visibility and recognition. I'm sure you must have experienced or interacted with many brands in the last few hours; just recheck how many brands you came across just on social media? The answer would be many because, on average, we spend two hours 23 minutes on social media. And many brands are present on social media in one way or another. Therefore, it's an excellent platform to reach your prospects through social media because you can get your brand quickly in front of your target customers. There are many ways on social media through which you can show your brand to prospects. Let's take an example here to understand it better.
Cost-effective:
Just imagine for a moment. You have given an ad for your product in the local newspaper having approximately one lakh circulation, and you agree to pay $100. However, only 500 readers notice your ad on a particular day. In this case, how much will you be charged? Very simply, you will be charged $100 although only 500 people noticed your ad. 
On the other hand, the scenario is different in the case of advertising on social media platforms. Here, you will be charged based on how many people have clicked on your ad and not how many people your ad delivers. That means only interested people will click on your ad, and you will be charged for that only. You will see your money and, further, many more ways on social media that are free to promote your business, like Facebook pages, LinkedIn pages, free tweets on Twitter, and many more ways to discuss in the coming weeks. So, therefore, social media is cost-effective. It is free, and anyone can use it. 
Targeting option:
Now the next point is targeting the right audience. There are billions of people on social media platforms and having different interests and demographics. So think do you want to target all? Absolutely no, you would like to target only those matching your buyer persona, i.e., whose profile matches your probable customer. Social Media Marketing offers you tools that would help you show an advertisement to a very narrow audience relevant to the business. For example, I want to show my ads only to the female or those interested in sports.
3. Making a proper Buyer's Persona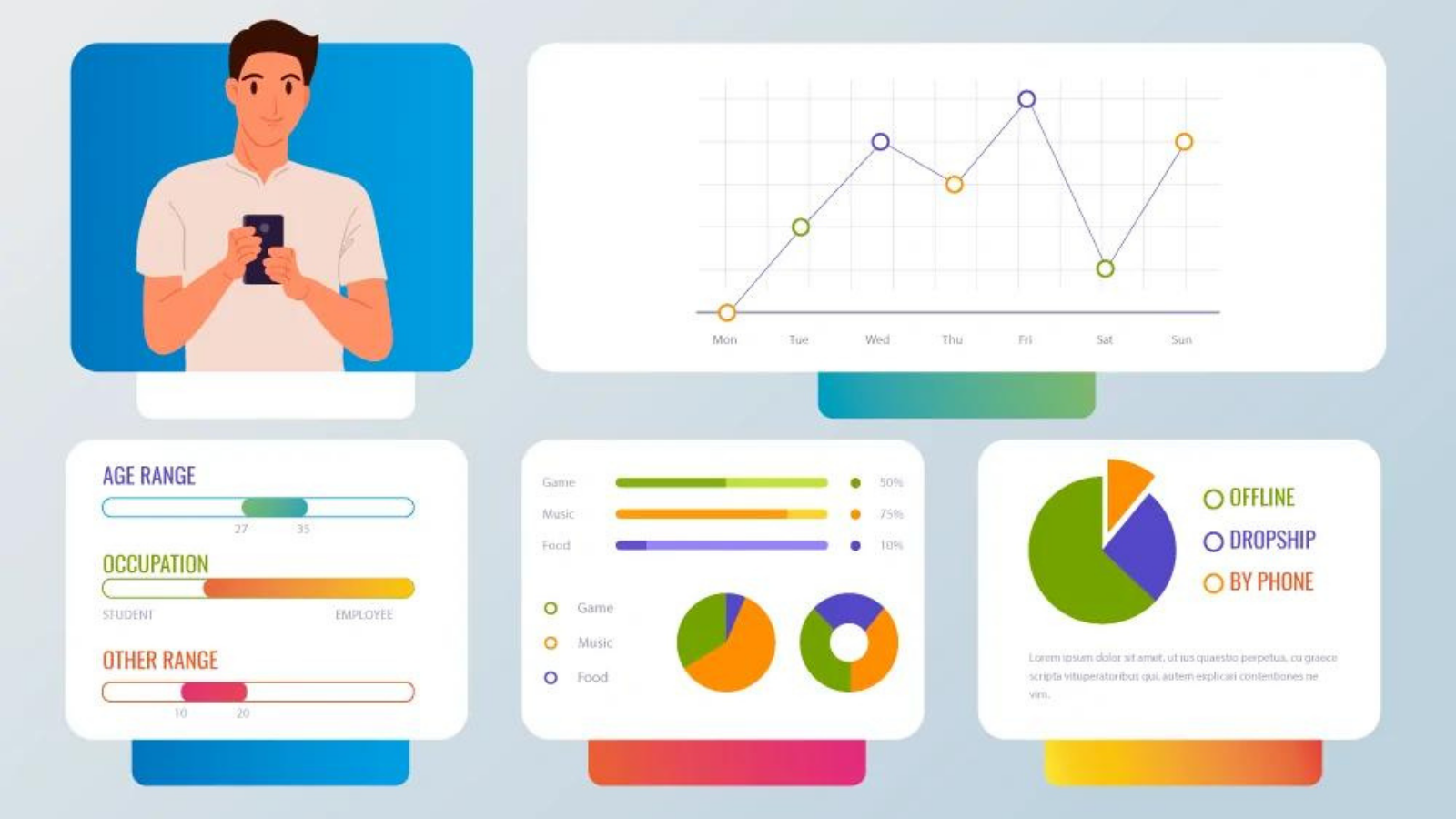 Know your customer better. Understanding your customer's needs, interests and preferences is a critical phase of marketing to deliver customer-centric service and products. Your customers constantly talk about your brand and products on social media. It allows you to listen to your customer to have more customer insight. The collected information will help you further understand your customers, which will surely help you in your social media marketing strategy. For Social Media Managers, it is essential to know your buyers or audiences. 
It will help you create relevant marketing content for those you want to target through your marketing campaigns. Now, what do we mean by buyer persona? A buyer persona is somehow a semi-fictional representation of your ideal customer based on your research and data about your actual customers. In simple words, Buyer Persona is a step-by-step process of gathering data about your future customers. It is essential while creating your buyer persona; you should include the demographics of your customer, their needs and wants, their motivation to buy the product, etc. 
How to Create Buyers Persona?
Creating a buyer persona is a bit of a challenging job; you will learn it with time experience. However, I'm going to explain this process with straightforward steps. So let us start. The very first step is, conduct in-depth research about your audience. If you are already in a business, then collect information about your existing customers. As a starting point, you may collect the basic information related to their age, gender, location, language, interest, spending powers, and others. But the question is, what are the sources of this information? From where will I collect this information? For this purpose, you may use your customer database, social media analytics, Facebook Insights, and Google Analytics.
Also Read:
How To Do A Competitor Analysis | Best 09 Practices
How Instagram Giveaways Can Benefit You In Business
How To Utilize Facebook Live Stream | 07 Best Tips
Conclusion
From all the above discussion, you have a good idea about how social media managers can be more productive on social media and help their company grow socially. Be clear with your Buyer's Persona and learn Social Media Marketing and making creatives and advertisements. Finally, don't hesitate to use tools that automate your work and helps you be more productive while handling your social media accounts. Tools like Socioboard can be a headache reliever when it comes to content scheduling and reposting. You can create your posts in advance and schedule posts accordingly using this tool, and it will help you be more productive.