Social media plays a vital role in the growth and development of your business. Manage social media to communicate with your customers more effectively. You can promote and advertise your products and services through social media platforms.
About 3.5 billion people use social media platforms to connect with family and friends, buy products and read important news. With proper use of social media platforms, you can enjoy the benefits of increased brand awareness, higher engagement rates, conversions, and increased sales. 
Click here to listen to the podcast:
Speaking of social media platforms-
Let us have some insight on some of the biggest social media platforms and what they can mean for your business goals. 
Facebook– With over two billion monthly users, Facebook is one of the largest and most widely used social media platforms. It has a large number of ads and content formats. You can use it to build relationships with current and future customers. Despite what your business or niche might be, you should include Facebook in your social media marketing plans. The main advantage of Facebook is that it offers a variety of advertising and content formats like photos, videos, and text. Even better, for more than 40% of business-to-business (B2B) marketers, it has brought new customers. 
Instagram– Instagram has a user base of over 1.5 billion active monthly users. More than 60% of its users check Instagram multiple times a day, which increases the chances of them seeing and interacting with your content. With most of its users being between 18 to 49 years, Instagram has become a solid platform if you are looking to target the younger generation. Instagram focuses on images and videos, so you can find creative ways to capture and attract your audience.
Instagram, like Facebook, is great for building relationships with customers and engaging them. You can also utilize Instagram to generate new leads, depending on your industry. As a result, businesses in the retail, entertainment, and beauty industries often use this platform.
Twitter– With around 330 million monthly active users, Twitter does not provide you with the same amount of reach compared to Facebook and Instagram. Twitter, unlike Facebook, is more focused on the news. It also promotes two-way communication between users, whether they are consumers or brands.
Twitter is a place to start if you want to engage with your target demographic. With 40% of its users between 18 to 29 years of age, you can use Twitter to cater to a younger demographic. Although Twitter isn't for every company, it can provide value in important sectors if used correctly.
Youtube– YouTube, like Facebook, has a diverse user base, ranging from 18 to 65 years old. Even people aged 65 and up use YouTube, with over 83 percent of those aged 50 to 64 using the platform.
With the help of Youtube, you can increase your brand awareness and also increase conversions. YouTube has the advantage of converting more people than any other social media channel. This can result in significant profits for your company. Despite being more time-intensive, Youtube is definitely worth the investment.
LinkedIn– With more than 774 million users, LinkedIn is the biggest professional social media platform. As a result, it's an excellent platform for companies like you trying to hire new employees and position yourselves as industry leaders. 
Also, more than 90% of LinkedIn users are on Facebook, which proves helpful if you are planning to focus on both platforms. LinkedIn also offers benefits to B2B operations. More than 80% of B2B leads on social media come via LinkedIn.
What Is Social Media Management?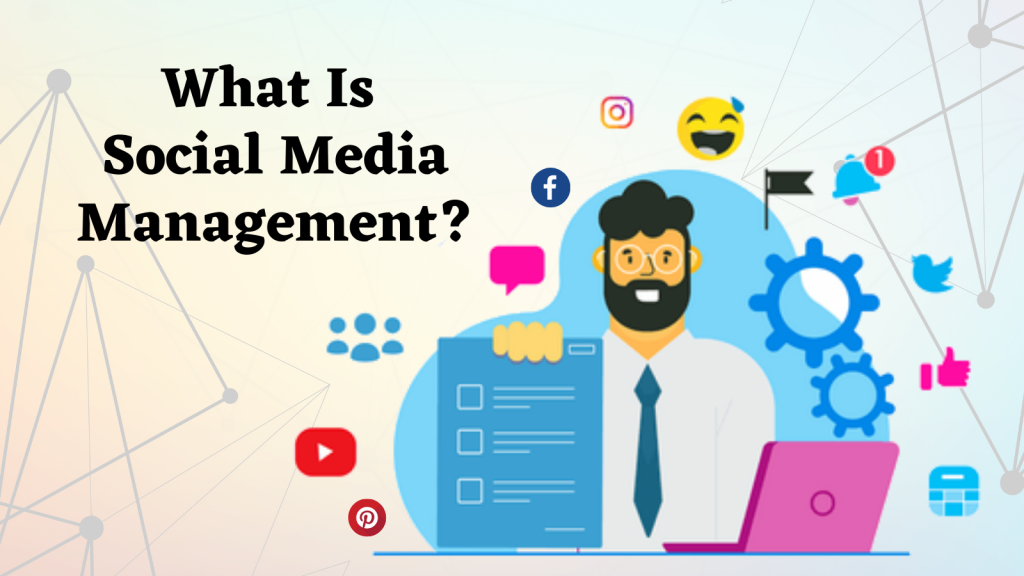 Social media management means creating, analyzing, scheduling, and publishing content across various social media platforms such as Facebook, Instagram, Twitter, etc. 
However, contrary to popular belief, managing social media isn't just about the scheduling and posting of content consistently. Manage Social Media to engage and cater to your target audience very effectively. If used appropriately, it can help solidify your business. SSM lets you control and organize your social platforms and improves the ROI of your social media marketing campaigns.
If you have a business and use only one or two social media channels for creating, publishing, and analyzing the metrics, you can do it yourself. Imagine having ten different social channels to manage and how much more time-consuming it will be. Here Manage Social Media with tools such as 'SocioBoard' come in. SocioBoard is a social media management tool that helps you streamline your social media operations and marketing along with countless other exciting features. 
Why Is Social Media Management Important & Why Do You Need It?
Now that you have learned what Social Media Marketing is, its now time to dive into its importance and why you should use it for the benefit of your company. Social Media Marketing improves your ROI and enhances reach and buzz for your business. Following are some of the advantages of using Social Media Marketing- 
Save Time And Energy

– You can use social media marketing tools such as SocioBoard to schedule posts well in advance. This rids you of the burden of remembering to post during peak hours of the day. Doing this saves you valuable time and energy while also creating more engagement for your business. 

Better Understanding Of Your Audience

– Social media marketing tools provide valuable insights about your audience as demographics, where they are coming from, how they interact with your content etc. You can use this information to plan out your marketing campaigns accordingly. 

Improve Customer Services

– Social media marketing tools let you build relationships with your customers. You can promptly respond to all of their direct messages and inquiries. Hence, you can create a healthy two-way relationship with your customers. 

Boost Brand Awareness

– Because Social Media platforms bring such a large number of people to the same place, you can put more eyes on your business through Social Media Marketing.

Nurture Innovation

– You can foster your employees to be more innovative by encouraging them to collaborate across various new platforms for every social media campaign. 
Some Social Media Facts- 
If you are somehow still not convinced by the importance of social media and managing social media for your business, here are some SMM related facts that might help in changing your mind-
50% of the world's population uses social media (around 3.8 billion people). 

97% of all digital consumers use some form of social media. 

45% of customers use social media to reach out to a company. 

52% of brand discovery is through social media platforms. 

95% is the average ROI on social media management as seen by most marketers. 
Socioboard: World's First Open Source Social Media Dashboard
Now that you know how important social media and social media marketing can be for your business. Let us learn about one of the most popular social media management tools.
Socioboard
–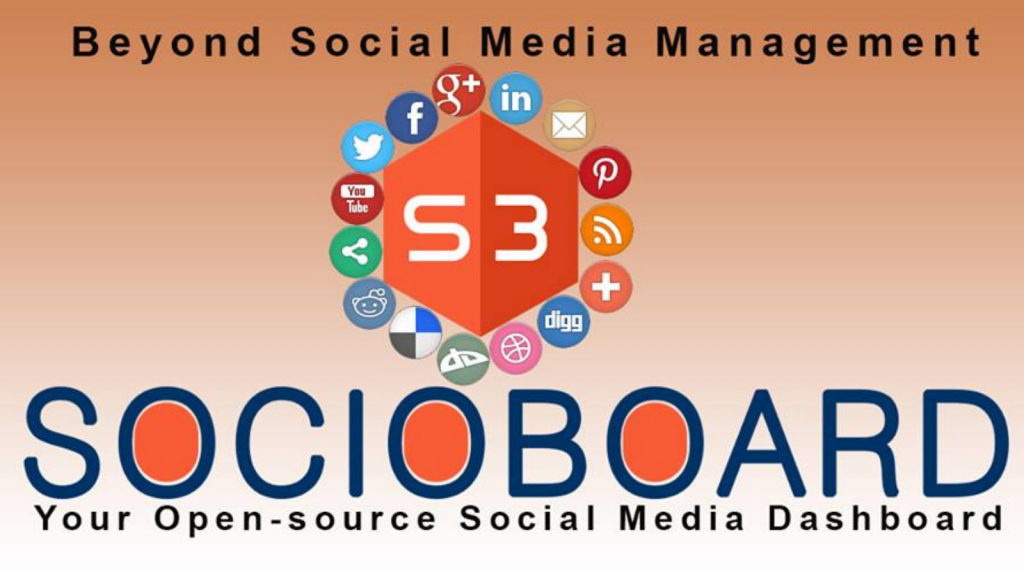 Socioboard is the world's first open-source social media management and content management platform that will help you to streamline your social media operations and content marketing. Socioboard allows you to create, arrange, and schedule content for your customers. You may plan your publication schedule using Socioboard based on when your clients are most active and engaged.
SocioBoard makes it easier than ever to generate and schedule content across multiple social media platforms and accounts from a single dashboard.
Let us look into some of the highlighting features of Socioboard- 
Manage Multiple Social Accounts –

Socioboard lets you bring and effectively manage all of your social accounts under one roof. 

Top Class Analytics –

Recognize your target audience and how they interact with you on social media with SocioBoard. 

Simplified RSS Feed –

With the assistance of RSS feeds, you could fill your feed with new information. It is simple to filter them by search phrase and sort them by feed name, date, or category.

Auto Email Reports –

Receive detailed reports about your dashboard data, team reports, and social media profiles directly through email.

Team Collaboration –

The team discusses new ideas, popular articles, reports, and other issues. Assign tasks and keep track of them all in one location using Socioboard. 
Read More:
10+ TRENDING YOUTUBE CHANNEL IDEAS | GET CREATIVE
10 BENEFITS OF SOCIAL MEDIA IN 2022
MAKING A FLAWLESS INSTAGRAM BIO IN 2022
Conclusion- 
In these times of digitalization, it is impossible to ignore the influence of social media marketing and branding. By using Social Media Management tools you can reach out to a huge audience, learn what people are saying about your company, find out more about the industry and develop a direct relationship with your customers. Use these tips to manage your social media accounts effectively and grow your business exponentially with ease.