Social media marketing and management are correlated but two separate concepts to grasp and use efficiently to harness better profits from social media.
Where social media management concentrates on the use of social media accounts, social media marketing or SMM is planning imperative moves to generate leads through social media presence.
Utilizing social media platforms for business development requires practicing two vital components of digital marketing strategy, both social media management and social media marketing. 
They may appear like one, and many people misinterpret them as a similar theory, but it is not the case.
Social media management and social media marketing management can make or break your company's fortunes, so make sure you plan them adequately. 
Let us recognize social media marketing management and social media management to comprehend how we can utilize these digital marketing strategies to gain the best profits for our business.
What is the Difference Between Social Media Management and Social Media Marketing
Before learning about social media marketing management, let us understand what social media marketing is?
What is Social Media Marketing (SMM)?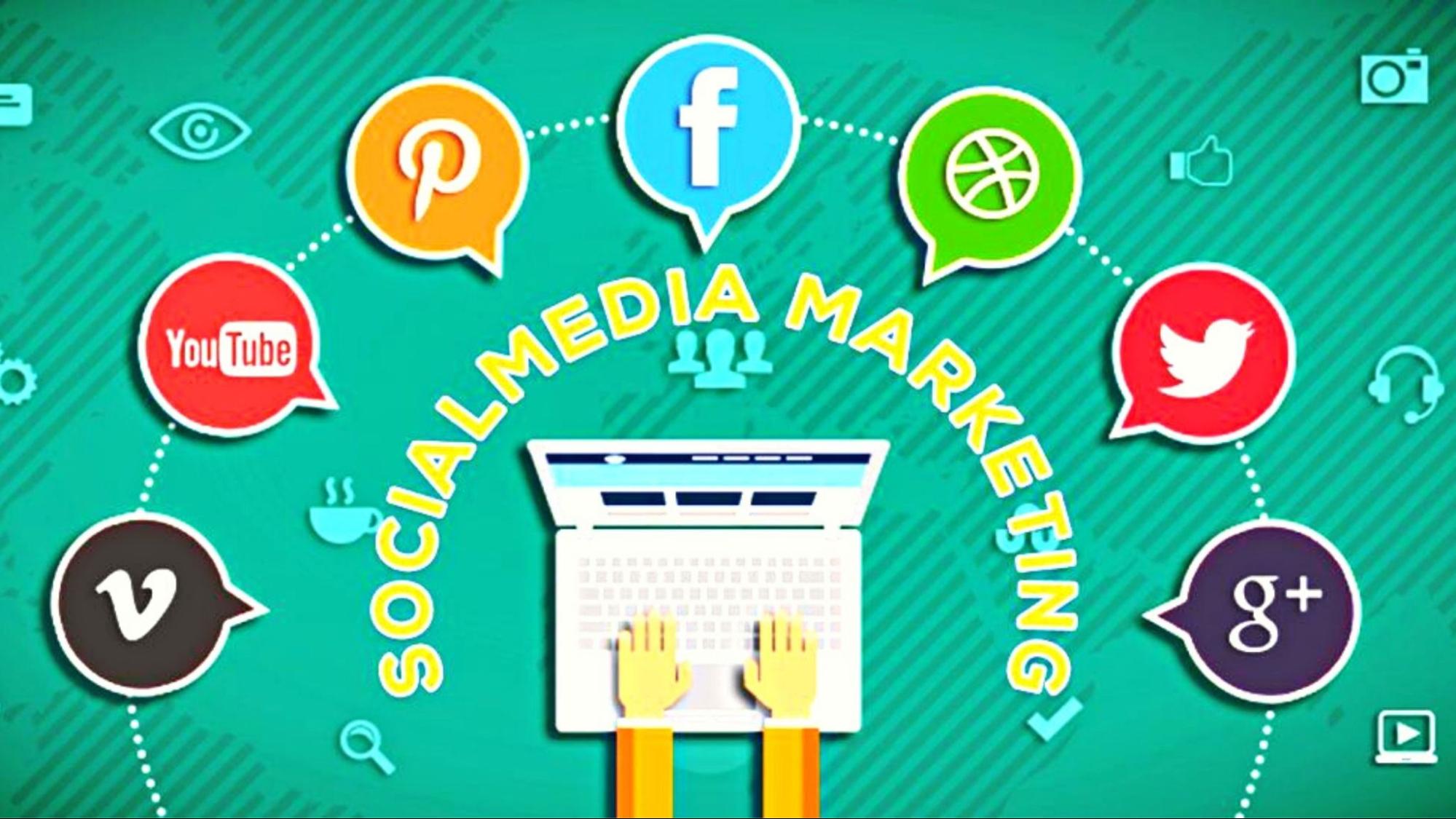 Social media marketing is a business tactic deployed to use social media platforms for marketing a company's products and services to achieve a specific result.   
SMM is performed through customer engagement on social media platforms to build your brand, increase sales, and drive website traffic. 
Also, it involves purpose-built data analytics tools to track the performance of your marketing efforts. 
The major social media management platforms everyone targets for marketing are Facebook, Instagram, Twitter, LinkedIn, Pinterest, YouTube, and Snapchat.
Social media marketing can also include-
All of this will help to drive highly targeted potential customers back to your social media page or website, which generates more leads and increased engagement for your business.
How Social Media Marketing Works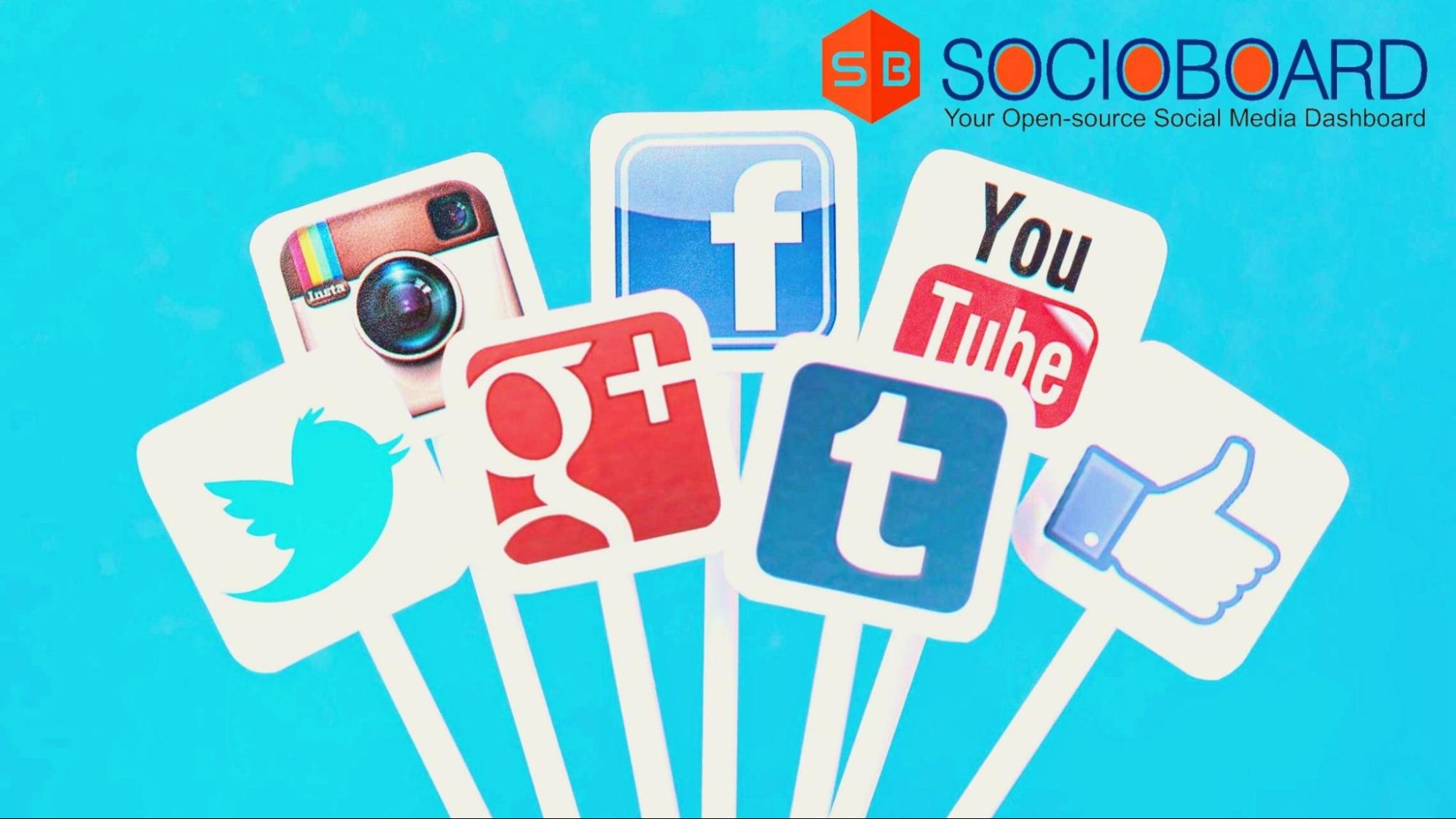 As social media platforms like Facebook, Twitter, and Instagram took off, businesses began to implement them to their interest through social media marketing because these sites can turn consumer behavior.
Having a social media presence establishes your niche and aids you tell your brand's story as you want to.
In addition, social media websites allow marketers to exercise a deep assortment of tactics and maneuverings to develop content and generate leads through social media behavior.
Many social networks provide comprehensive geographical, demographic, and personal information to tailor your communications, to resonate with user behavior through customer behavior analytics.
This comprehensive analytics and reporting help generate leads to successful conversions.
Five Mainstays of Social Media Marketing: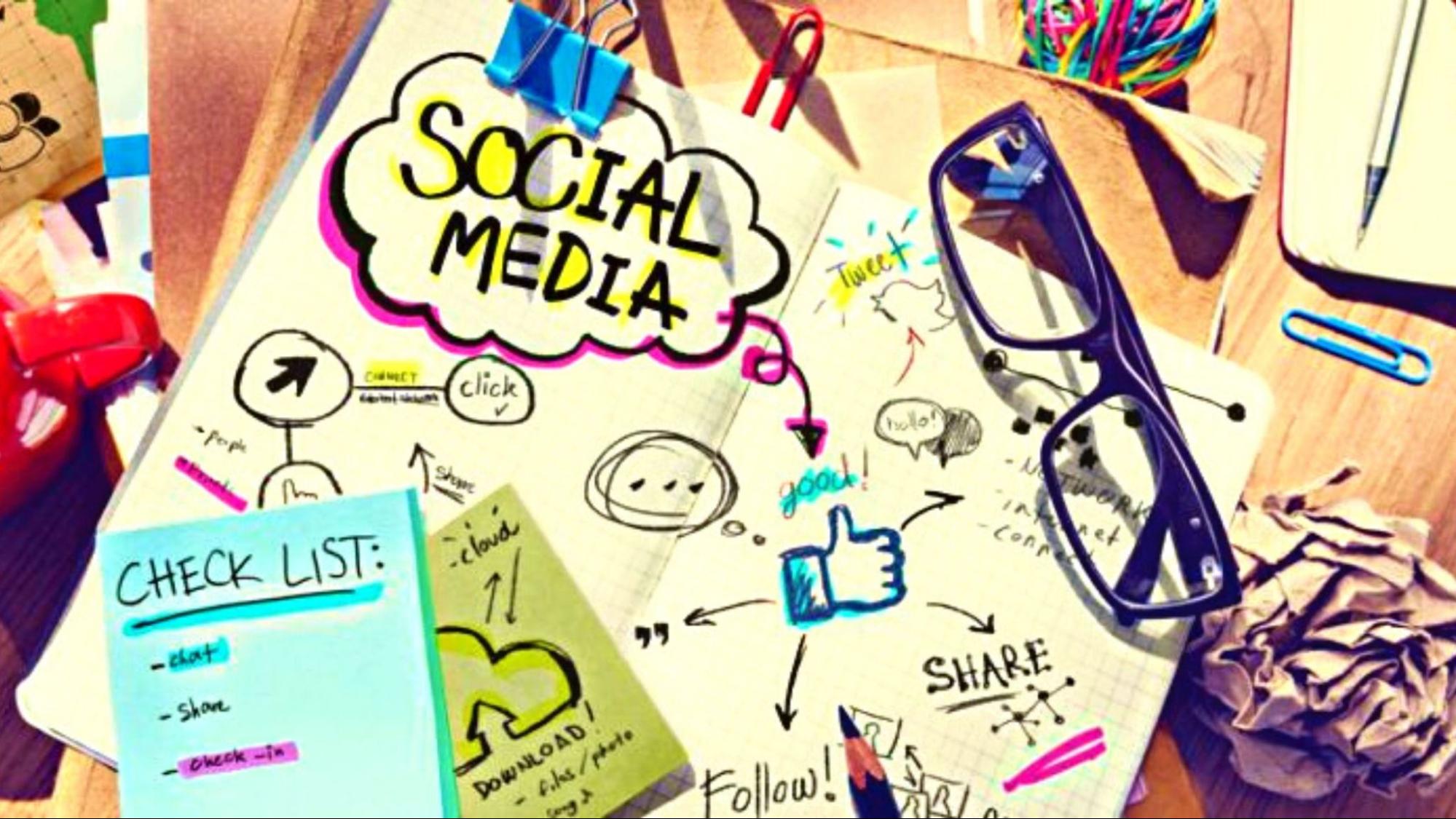 Strategy

:

This step involves determining goals and analyzing which social media platforms to use for content marketing to drive maximum traffic.

Planning and Publishing

: This action is drafting plans to decide what kind of content will be out for promotions-visual content, pictures, banners, or blog posts? Moreover, it determines when is the right time to launch the advertisements on social media.

Listening and Engagement

:

It is monitoring what customers and other businesses are saying about your brand promotions and products through social listening tools or social media engagement tools.

Analytics and Reporting

: Engagement and

reach

reports help you analyze how far your posts are going and how consumers respond to your efforts.

Advertising

: Purchasing ads on social media is beneficial to brand promotions and further brand development. 
These are the five pillars of social media marketing around which social media marketing management works.
Key Metrics to Measure Social Media Marketing Performance-
Website reports like

Google Analytics

Return on investment (ROI)

Customer response rates

Reach of the campaign.
Following these social media marketing metrics give better segmentation than usual channels for better implementation of resources as per the target audiences.
In a nutshell, social media marketing focuses on grabbing users' attention through content promotion, whether video, blogs, advertisements or images, to motivate them to take the desired action. 
Furthermore, social media marketing focuses on earned media or user-generated content (UGC) by encouraging customers to create and share their content, such as product reviews or comments. 
By now, we know social media marketing is mainly performed through content marketing on various social media management platforms like Facebook, Instagram, YouTube, and Pinterest, etc.
And this marketing is done through specially designed social-engagement tools. 
Out of many tools available in the market, the powerful social media management platform, SocioBoard, stands out for its unique content marketing features.
SocioBoard streamlines your content marketing and social media management operations through its flexible scheduling process for all major social media platforms.
And, if you are still wondering what is social media management in marketing, then SocioBoard is the solution to all such doubts for placidly maintaining all your content marketing operations for social media marketing objectives.
Let us have a sneak-peek on SocioBoard's unique features-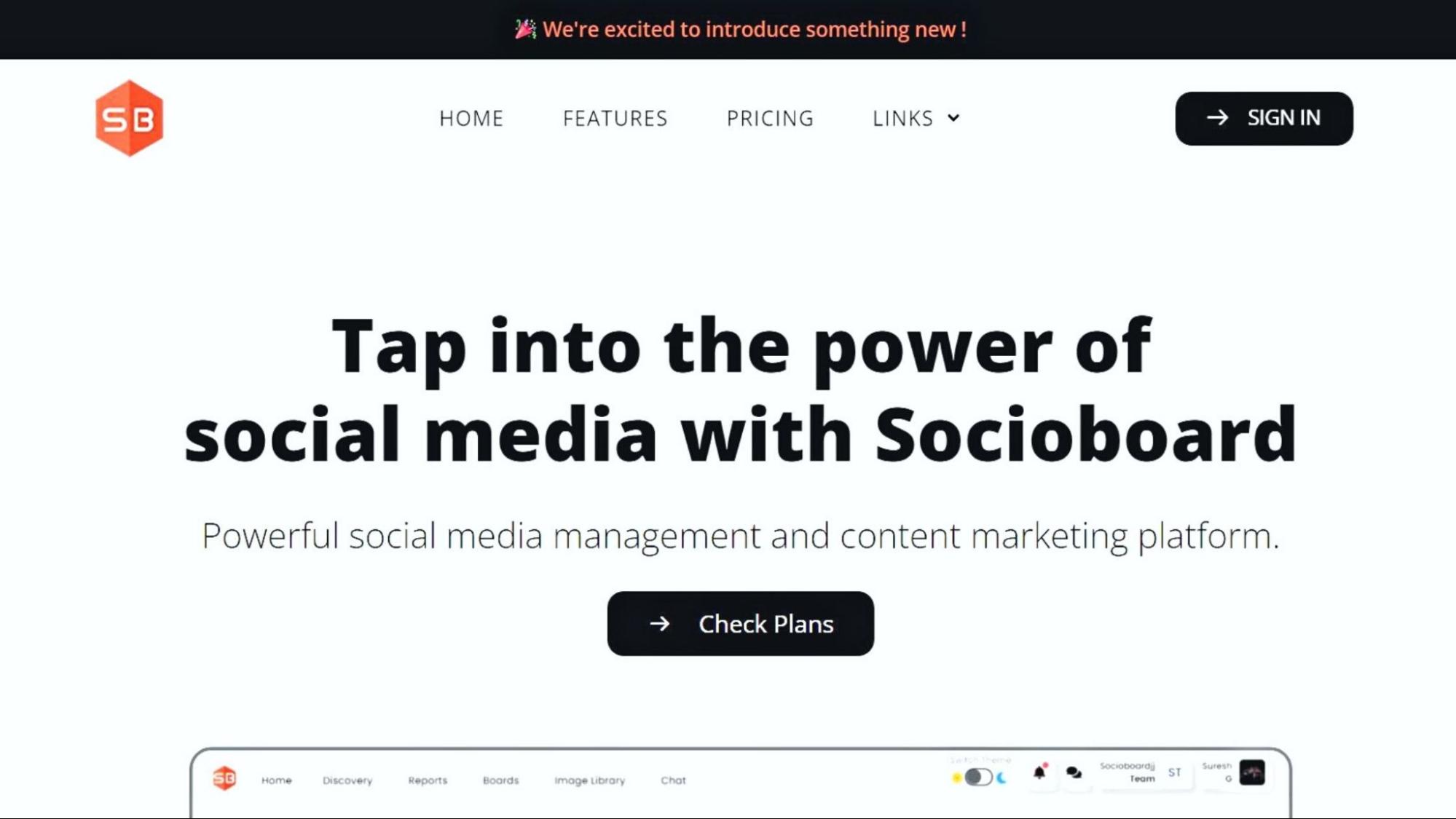 SocioBoard Features-
1.Flexible Scheduling-
You can create, plan and schedule your content according to the most active time of user engagement so that they can participate and join in your offers. SocioBoard provides a seamless publishing experience by giving you scheduling control.
Simplified RSS Feed-
All of your RSS feeds are organized in one place with an RSS content manager. You can discover fresh pieces of information by filtering them through search phrases, or you can sort them by feed name, date or category.
Manage Multiple Accounts-
What else can anybody ask for when some application is taking care of all your social media accounts? Socioboard lets you manage multiple accounts all-in-one and remove which are not in present use.
Stay Ahead with Accurate Analytics-
Recognize your target audience by how they interact on social media. You can get pre-built reports or can make your own, depending on data that matters to you.
Improved Content Curation-
With built-in stock picture libraries, sophisticated search features, and powerful editing tools, you can find, organize and modify all your social media content in one place.
6. Collaboration with Others-
Set team roles, assign tasks, manage approvals and customize account permissions in a jiffy.
7. Auto Email Reports-
You can access your dashboard statistics, social media account and team reports right in your Email with an automated Email report feature. Also, you can schedule your Email reports to arrive at any time, to any Email address you want, so you can get a quick summary of your data without ever having to visit the dashboard.
8. PDF Cart Download-
PDF cart download feature allows you to add the sections you see in the application to the cart. The complete screenshot will be added and you can download the page as a PDF. Also, you can just print the results to PDF.
Resolve all your social media marketing management operations through SocioBoard as it caters to teams of all sizes.
Small size Business-
Analyze your data to understand what works. Post via web, mobile, and browser extensions.

Never let your social space be empty with a content suggestion option.

Priority Email assistance to ensure that you are never left in the dark.
Marketing Agencies-
Use built-in processes to collaborate with team members.

Manage customer profiles without requiring access to social media accounts.

Get detailed reports of your social media performance instantly.
Enterprise-
Set team roles, assign tasks, manage approvals and customize account permissions in a jiffy.

A complete white label platform is available to complement your branding.

A dedicated Account manager assigned to you with email and phone assistance.
What is Social Media Management?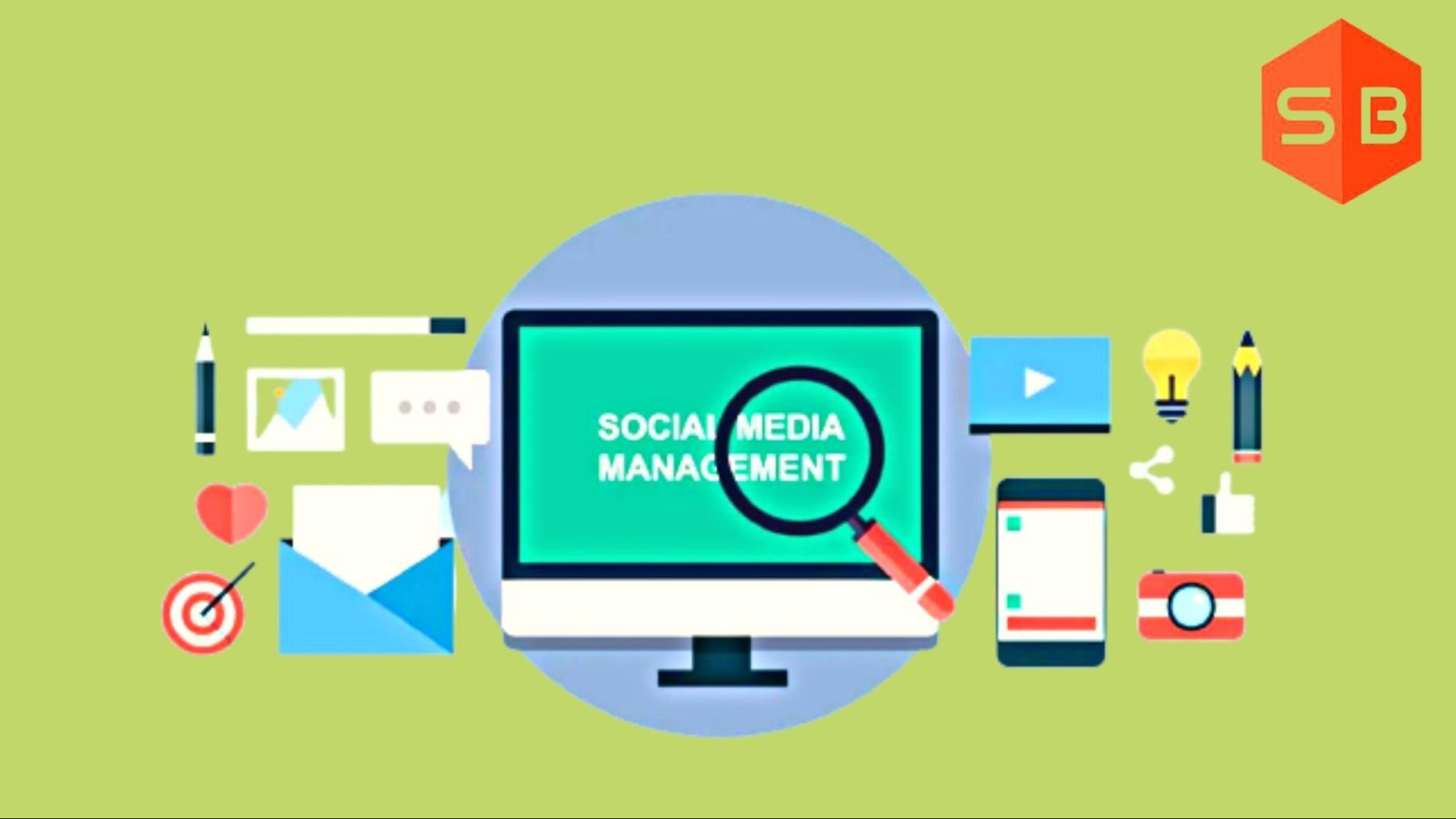 Social media management is managing your online presence, whether personal or business, on social media management platforms like Facebook, Instagram, and Twitter by creating, publishing, and analyzing content you post. 
You can use tools, services, and social media managers to manage your social media channels.
It is an effective social media marketing practice explaining how your brand will promote and interact with customers on a social media management platform for lead generations and successful conversions.
Social media management goes beyond just posting updates about your business, it is regular interactions with consumers looking for new opportunities to increase reach and visibility.
Social Media Management Offers Several Benefits, Such as:
Cost

: Social media marketing is a cost-effective marketing strategy for small, medium, and established businesses. It's free to join social networks, post content, respond to comments, and more. Even social media advertising offers many lucrative channels to earn income and build an online following.

Reach

: The reach one gets on social media networks cannot be matched through traditional advertising channels. Facebook is the best platform for social media management because of the number of users it can connect to in a moment. Also, there are multiple social media networks with niche audiences to target, like- Pinterest, LinkedIn, Twitter, and YouTube.
Users–

Social media management allows you to align your marketing initiatives with user behavior which is greatly useful for targeting niche audiences.
For example, 80% of people make  purchase decisions based on their social media recommendations. 
Performance

: B2B Marketers vouch for

social media management platforms

because of the surge in sales and lead generation they receive through these marketing and advertising channels.
Social Media Management Key Strategies-
Audit Your Existing Social Media Strategy

Research Your Target Audience

Choose Your Social Media Management Platforms

Create a Social Media Strategy

Design Social Media Profiles

Develop Specific Social Media Ads

Build Your Social Media Content Calendar

Create Platform-Specific Content

Connect with Your Social Media Followers

Grow Your Social Reach

Regularly Monitor Your Social Media Performance
Effective social media management strategies involve- publishing great content on social media profiles, connecting with your followers to boost customer engagement, regularly parsing your results, and running platform-specific social media advertisements.
Interested in learning about effective social media management strategies, check our blog- 11 Intelligent Social Media Management Strategies
Latest from SocioBoard

Instagram Advertising Cost | How Much You Will Spend in 2022

Facebook Algorithm: 10 Best Ways to Outsmart it And Mistakes to Avoid