In the present world of social media management, there are cluster of various social management tool kits which are available for the marketers to make use for their business purpose.as we all social media network is one of the ultimate technique for any business in order to drive more traffic and also to generate more leads.
In the present digital world there are many social media management tools that help you to manage you social media accounts with ease and also with the single interface. So this will surely cut on the valuable time.
There of the two most popular and fantastic social media management tools out there are socio board and tweetDeck. Each offers a wide range of features which makes people easy to assess and also play a vital role in managing all you social media accounts. Let us see which works the best for you?
Socioboard
Socioboard is the world's first open-source social media enabler besides that it is also the first open-source product from India. They create social innovation that helps new companies, brands, and organizations to better see social media platform and tackle its genuine force. Socioboard is an open-source social management, analytics, and reporting podiums. It grasps nine social media channels. Socioboard will help new undertaking or new companies to oversee and screen different online networking profiles and deliver valuable reports that will help them settle on educated choices.
Socioboard is also marked a new and latest innovative apps which are restricted by several APIs of different social media sites. Some their trending desktop social media applications are TwtBoardPro (for twitter), InBoardPro (for LinkedIn), GramBoardPro(for Instagram) and FaceBoardPro.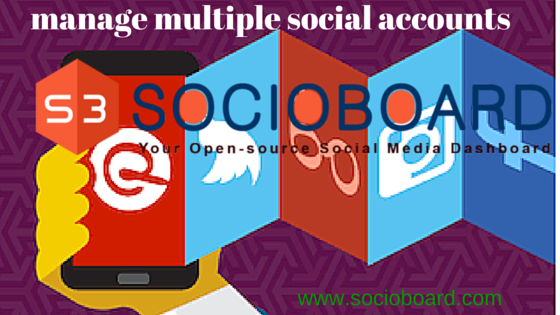 Sociobard performs like a distinctive social media management tools which play an effective role in observing your fan engagement which leads to ROI increment. It integrates users with Facebook, LinkedIn, and twitter, Instagram, Facebook, Google+ and Instagram. It allows users to launch social media campaigns, manage customer relations, schedule posts, receive fan analytics and manage multiple accounts
Pricing
Socioboard is offered in 4 versions
• SaaS version: directed at casual social media consultants at an effective price
• Open source community version.
• White label agency version – for one-time employment by large agencies, offered for an annual maintenance fee.
• Enterprise version: for large-scale enterprises who need a customizable product to help with various workflows.
TweetDeck
Tweetdeck is a desktop and online application intends to monitor and manage your twitter news feeds with successful channels to take out idle, spammy clients. You may likewise plan your tweets and stay upgraded with announcements for new tweets. This application is presently accessible for Google Chrome programs, alongside Mac and Windows desktops. Recently they close down their versatile applications to move their attention to desktop and web stages.
For quite a while, they didn't permit tweet scheduling, which is the reason we never investigated it, yet now they do and at first look, they appeared to have all that we required.
The main drawback, and at last the main reason we didn't settle on TweetDeck, was the way that the socioboard dashboard blows the Tweetdeck dashboard right. TweetDeck has one long stream of everything, so with 10-15 Twitter accounts, it would appear that somewhat of a chaotic situation. I mean damn, can a sister get a few tabs for simple sorting?
In the event that you just have 1-3 Twitter accounts to manage, TweetDeck is a basic, direct and successful social media management tool. Sadly it's not by any stretch of the imagination intended for social media management companies.
Pricing: free
Which is the Best?
socioboard is very much the great roller's app. If you are a large entrepreneur, it's going to give what you exactly need. It is also reasonably priced and people heart socioboard dashboard. If you want to manage multiple twitter accounts then it is the best choice go with socioboard. On the other hand for small business and also to manage 2 – 3 accounts you can manage with tweetDeck which is free of cost.
Quick Links: