The most awaited time of the year by marketers, Black Friday is getting closer! And we are here with the best 11 tips for Black Friday to skyrocket your sales.
The day after Thanksgiving, Black Friday is a shopper's dream come true. And for marketers, time to push their limits and try to make the most out of festive seasons. Every business starts providing discounts on its products and the competition gets higher. With higher competition, the chances of customers noticing your brand decreases. That's why you need some tips for a Black Friday marketing strategy to stand out from the crowd.
Hit The
Play

Button To Listen To The Podcast:
Due to the global pandemic, the economy went down and sales were hit. But this year's shopping spree will certainly differ from what we experienced throughout the past years. So, if you want to make This Black Friday a great success for your brand, stay along.
Prepare Your Social Media Profiles
According to eMarketer, Facebook, Instagram, and Pinterest play a significant role in social media marketing. Most referrals are sent by Facebook to eCommerce sites and Instagram and Pinterest are the most contextually relevant and impact consumers the most.
However, if you're trying to reach a young audience, all the platforms like TikTok, Snapchat, and Twitter can also play a role in driving online sales but aren't as prominent. So when you're developing your social media plan for Black Friday, prioritize the channels which can make the most impact.
Respond Quickly To Messages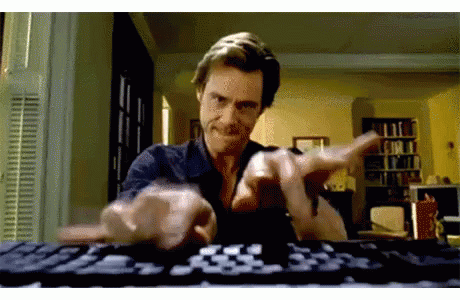 Social media strategy For Black Friday 2021 isn't merely about accelerating promotions. It's also about customer service and their experience shopping with you. Many companies seem to forget that, but it is extremely important to get this right.
Black Friday is one of the busiest shopping days of the year, so you will be getting a lot of messages, comments, and posts asking all sorts of product inquiries. You have to respond promptly, or else you might get complaints from your customers and they will have a terrible experience.
Create A Buzz Around Your Offers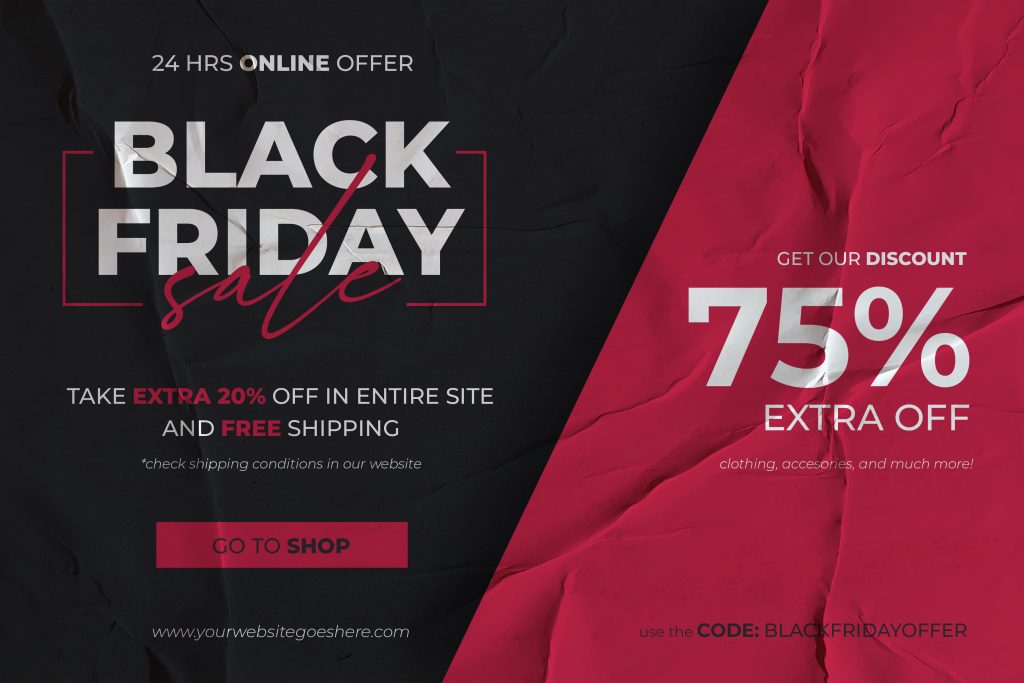 Creating a buzz or hype around your products can be a differentiating factor for your success. A sense of urgency makes your customers make their purchase decisions faster. Try to build a sense of urgency encompassing your amazing Black Friday deals. Start early and make sure customers easily know what they are getting, and it will be available for a limited time only or while stocks last.
Start posting about Black Friday early to create some excitement about your upcoming promotions. Post countdowns, sneak peeks, and slowly reveal your top deals to build anticipation. Use hashtags like #BlackFriday and #CyberMonday to make your deals visible to a wider audience. Or, if you have a strong social following, you can also design your own custom hashtag.
Keep your customers on their toes, encourage them to shop as soon as your discount becomes available. Give them sneak peeks of what's coming to am up their excitement. Utilize all the ways email marketing, blog posts, and, of course, social media posts to do so.
Plan And Schedule Content For Black Friday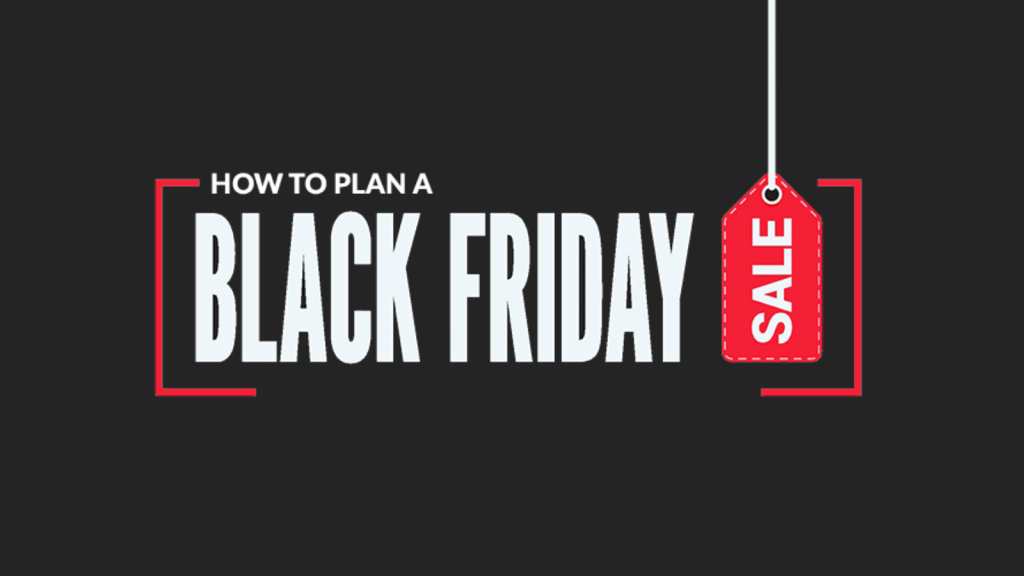 Isn't it obvious? Without content planning and scheduling, executing your strategy is not possible. So, don't wait until the last moment. As Black Friday gets closer, the To-Do lists will just start increasing. So start planning and organizing your social posts and ads way in advance. It will help you publish consistent and creative social content no matter how busy it gets.
You can use social media managing software like SocioBoard to schedule posts. With the help of SocioBoard, you can create, plan and schedule your content when your users are actively engaged and participating. Make your own publishing schedule, seamless with Socioboard.
Create Exclusive Posts
Creating exclusive content for social media makes you stand out from the crowd. It gives the audience a reason to follow you. Otherwise, they might not even notice your brand. You can post sneak peeks, lucrative deals, and behind-the-scenes as you prepare for Black Friday. Social media is all about two-way communication, you can also ask for feedback and opinions.
And if you are not sure where to get the content for your social media posts and ads, don't worry! You can easily amp up your content curation game by tapping into the power of Socioboard. With built-in stock picture libraries, sophisticated search features, and powerful editing tools, you can find, organize, and modify all of your social media content in one place.
Leverage The Power Of Emotions
Humans are genetically emotional beings. When they feel something, they also like to share their feelings on social media with their family and friends. According to a study, 99 percent of posts without any kind of emotion experienced little to no engagement. And the content that makes people feel something tends to go viral.
Here are 10 emotions that work best on social media:
Amusement

Pleasure

Interest

Sad

Joy

Surprise

Hope

Happiness

Affection

Delight

Inspiration
Embed these emotions in the content of your social media posts to get attention. Get it right and your post may go viral.
Use Hashtags
Using the right hashtags can make you appear on the explore page and get you to the right audience. On social media, tons of people search far and wide for Black Friday deals. Hashtags are one of the best ways to let everyone know about your deals. Using popular hashtags will let you reach your products to an even wider audience. Search for #BlackFriday and see what other hashtags popular retailers are using.
Offer Free Shipping
Free shipping can make or break a deal. If you are not offering free shipping but a brand with similar products is providing, there is a higher chance that customers will make a purchase from them. Most businesses provide discounts on Black Friday. So why not add a little extra frill and win more customers over? If you are already providing free shipping, great. But if not, then this is the time when you should.
Almost every online retailer has to compete with Amazon. It is hard for users to skip Amazon Prime's free two-day shipping. You may have some sweet deals rolling out on Black Friday, but you can sweeten them further by offering free shipping. Customers will love that. Just remember to spread the word on social media.
Extend Your Offer To Cyber Monday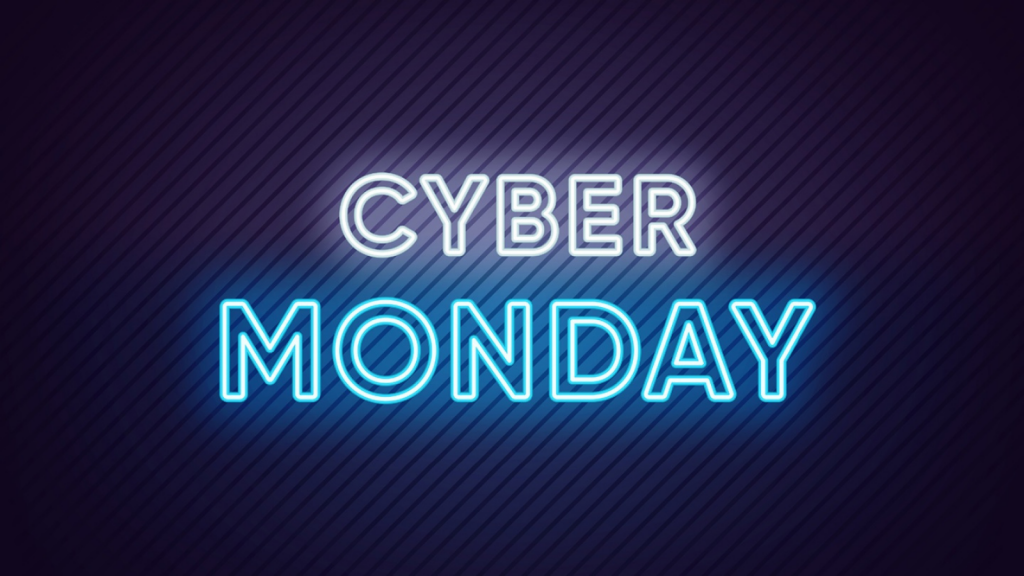 If your Black Friday offer is attractive, you will definitely have a high order count by the end of the day. But it does not stop there, a good Black Friday strategy is like a gift that keeps on giving. Customer retention is important too. Whether it's for Cyber Monday or sometime in mid-December, you can plan and announce more deals to keep customers coming back.
You can set up a short promotion that will start after Black Friday. It can be anything: you can mark down select items, offer a percentage off your entire store, or add gifts to purchases over a certain dollar amount. Most importantly, use your social channels to let people know about the special promo!
Also Read:
Final Thoughts
Lastly, don't forget that discounts and deals are a big part of Black Friday and Cyber Monday. But shoppers still value the overall shopping experience, and your social media presence plays a vital role. Be authentic and make sure you stay true to your brand while doing it because people on social media tend to engage with an authentic brand.
Regularly assess how your social media content is resonating with customers. Use all these tips for Black Friday and SocioBoard for managing all the social media-related tasks like content creation, scheduling posting, analytics, and much more.