Since the period when e-commerce comes into existence, it has seen unstoppable progress. As a result of which, now, we can shop anything online ranging from electronic gadgets to even foodstuff.
How bizarre is that? We have come so far.
In the initial days of this e-commerce revolution, there were no individual platforms for making transaction other than depending on e-commerce websites.
But, today, we have a bunch of online digital transaction platforms, e-wallets.
Earlier, we did need a desktop and a specific seller's website to make a purchase.
All these e-commerce advancements have become possible because of the one and only technology called API.
It is a standard framework which helps two systems to communicate and share needed data to finish the process.
Let's understand this with an example!
Nowadays, the maximum number of e-commerce websites access inventory management systems and its different value changing metrics as per the numbers of orders generated.
These alterations handled by Application programming interfaces.
Besides this, API targeting factors like billing, order status, product catalog, etc. have been making e-commerce all the more progressed and beneficial business aspect.
In all this, API works as a binding aspect backed all the data exchange between the cloud, systems, and applications.
Hit The
Play

Button To Listen This

Podcast

:
Top 10 Ways To Use APIs On The Landscape Of Online Retailing-
1. Website Search APIs- A Feasible Search Enhances Customer Experience To The Next Level
When we're talking about API eCommerce integration, then how can we forget to mention Amazon- the most influential pioneer of e-commerce.
For example, Amazon does not consist of any search bar on its website. As a result, you have to search for the products manually, which you want to purchase.
After all this, will you still want to use Amazon? I am sure about myself. If this was the scenario, I would have never used Amazon. Thankfully, it's not the case!
So, search integration is very significant for enhancing the customer experience of your website.
Search API eCommerce integration websites cater to advanced searching aspects that directly affect the shopping experience of your customers.
All the well-doing e-tailers are making use of this application programming interface for fostering the level of search on their website.
The most prominent advantage that comes with the deployment of search API is the conversion of your customers. As we all know, traffic to your website is not enough if it not results in high conversion rates.
So, people who want to buy something from your online store will make use of the search bar.
Only the addition of filters to the websites is not a good option if you want to make customer searching super-specific. As, they will only be able to declutter the unnecessary stuff, will not help customers in finding the exact product.
2. Social Media APIs- The Best Way To Gain Trust Of Your Customers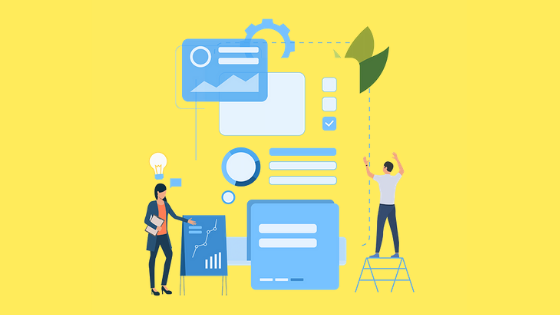 Social shopping has become the most significant trend in this generation. With the help of artificial chatbots and assistants, online retailers are conducting great business ventures on social media. So, actually, we're short on words to describe how social media is affecting the edge of online businesses these days.
Social Media application programming interfaces display the presence of your business on social media landscapes. Comments on Twitter handles, reviews on different platforms, Facebook likes, and all concerning your products can display on the e-commerce website via these APIs.
These interfaces confirm the authenticity of your products reviews present on your social media accounts. It boosts the reliability factor of your brands. Moreover, give enough confidence to shoppers to buy your products. That's why social media API eCommerce integration believed to be the chief trust generating social signals by the customers.
3. Marketing Automation APIs- No Need To Get Into The Beats Of The Lower End Data
It's a fact that we're living in a highly millennial influential era these days. And the struggling part that comes with it regarding business is you have to authenticate yourself each time.
Establishing yourself once is not enough. So, marketing is the only weapon that helps you to prove your business best for the customers always.
If you know the beats how to sell the products, then it not matters if your services are entirely up to the mark or not. But, if you are someone who doesn't like to market, then it's a tough nut for you to crack.
Well, why we are talking about all this? If you are already handling a large e-tailer venture, then you might be known about marketing automation tools. Right!
Although, if you are a beginner, about to launch an e-commerce website, then you should grab information regarding automation tools. As, they help you to target the right audience for your products, especially at the right time.
Deployment of auto-marketing APIs reduces marketers burden concerning manual handling of the email list, doing code for such APIs on their own, and much more.
Marketing automation APIs distinguish customers as per their on-site behavior, personal choices, and average expenditure on your products.
Emails with personalization give a familiar vibe to the customers when they come across your services in which they have already shown their interest.

4. Anti-fraud APIs- Pinpoint Fraudsters Quickly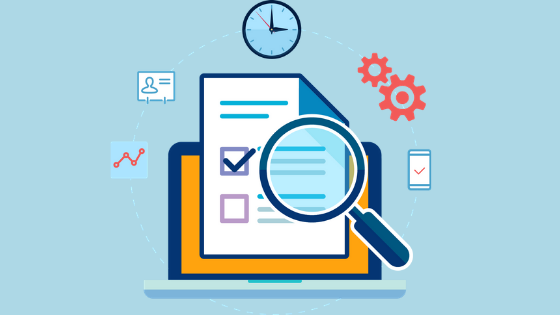 In this era, when the reach of anonymous people has increased so much to our personal stuff, fear of getting scammed is something that lives within us 24/7.
Both sides, be it, sellers or buyers consists of the angst of getting fraudulent as far as e-commerce is concerned.
As a seller, you need to persuade customers regarding their authenticity as well as have to find out whether your customers are legit or not.
The latter can easily manage with the use of anti-fraud Application programming interfaces. As an e-tailer, the addition of these application programming interfaces to your business website is the best approach you can do.
All the data that a customer fills into your e-commerce website at the time of making a purchase get scrutinized by an anti-fraud algorithm to spot suspicious behavior.
According to the anti-fraud algorithm, a related kind of credit card scams and financial updates set as a reference point to observe an analogous variety of purchasing action.
Use of anti-fraud application programming interfaces makes your investment secure and safe without actually putting so many efforts.
5. Price Comparison APIs- Because Competition Is A Permanent Thing
If you are in the business of online retailing, then must have known how priorities of the customers change so often.
Even your oldest customers can overlook your store if they found out the same products as you at a lower price. Bitter truth!
The best way to make your services optimized through all this is to plan better selling ideas in comparison to your peer retailers. And to do this, you should look after the product prices what your other online retailers are offering. For this, price comparison APIs is the ultimate solution you should give a try.
Here all you have to do is to integrate your product catalog to the value comparing API. Afterward, it will generate reports comparing the price of your products versus the value range of your contemporary online retailers.
Price comparison API can help your business in a big way during the holidays. As, at that time, prices most probably fluctuate in the twinkling of an eye.
6. Shipping APIs- This Is How You Can Track The Customer Orders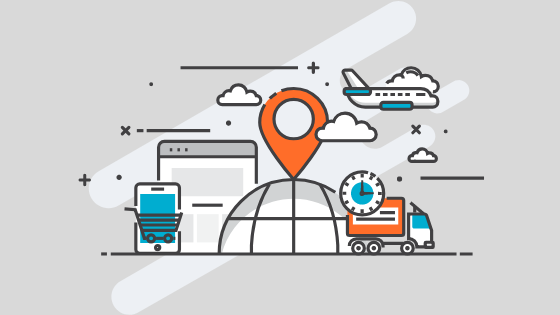 When it comes to running an online retailing business, shipping errands play a critical role.
There are a lot of instances where online stores had to quit because of the disorganization in their shipping methods. Also, their shipping methods was quite overpriced.
Nowadays, all online retailers display tracking details of the orders, which is quite impossible without making use of shipping APIs.
With the help of shipping APIs, customers can literally keep track of their product whole journey from packaging to delivery.
So, in this way, shipping APIs have made e-commerce the best business to be in. With the help of this, you can also integrate delivery APIs along with shipping, so cater much better purchasing experience to your customers.
7. Product Data APIs- Best API For B2B e-commerce Software
Investing time in firing and coding queries to revive date from the global database often results in glitches, which directly affect the sales process.
Product data APIs make these errands simple by the integration of e-commerce software. Through this, you can easily retrieve product insights from the inventory management systems.
Generally, all the information concerning products this API revive involves product description, product titles, specifications, brand images, and the stock availability of the products.
Auto-populating is also something that becomes quite uncomplicated by the implementation of these APIs.
8. Affiliation APIs- You Most Probably Using This API Without Knowing It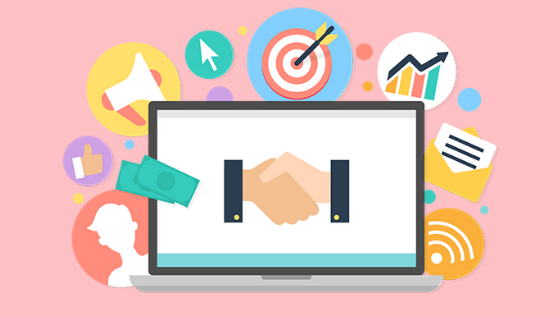 Nowadays, people earn a lot of money by affiliating their websites with some of the biggest e-commerce websites.
Well, there are some online e-commerce stores which display a list of products on the grounds of prices on their websites.
Especially, vloggers and bloggers, without actually investing in the stock of actual products.
For example, if your website possesses the widgets that integrate your products on other e-commerce websites such as Amazon. Then, you are without knowing using Amazon's affiliate application programming interfaces.
Affiliating marketing has become an ultimate source of making money these days.
Social media influencer who talk about their niche related aspects on their platforms become an affiliate for those businesses, which directly increase their sales.
9. Recommendation Engine APIs- Recommendations That Can Change Your Business Game
In recent times, the majority of online stores make use of recommendation application programming interfaces. As an outcome, get better product exposure on the sales level.
By integrating this API, you can notice a better marketing product list.
Let's see this with an example!
You might have seen this when you have bought on e-commerce sites like Amazon.
There's a slider section at the end part titled "Frequently bought together" with the products customers are interested about. It is all that recommendation engine API brings to your website.
10. Personalization APIs- It's More Than You Think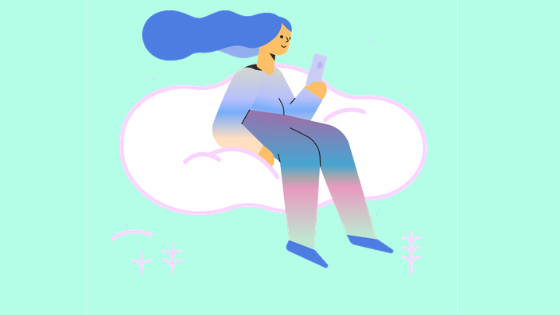 Just right now, we have talked about the recommendation API eCommerce integration. However, personalization APIs are very different from them.
Personalization APIs do complete analysis of customer behavior, preferences, buying patterns, and much more with the target to bring them back to your e-commerce website.
These APIs make use of complex algorithms to reordering of products on the website according to customers interests, moreover to target them with much clear vision.
These were the top 10 ways you can use API eCommerce integration. Coming time will see much-extended use of APIs on various e-commerce platforms.
Well, Application programming interface has become the ultimatum to do well in online retailing business with keeping customers experience in the first place.
Do you want to share some more points regarding the increased use of API eCommerce integration? If yes, then please comment in the section below.
Some More Quick Links: