In this modern virtue- socially active era, it's impossible to resist watching any video content. It's so addicting to watch Facebook video, YouTube shorts, Instagram reels, and Snapchat stories. Social media reels and video content are so addicting and engaging that masses, including ourselves, spend most of their escape time watching them through advertisements, reels, and other entertainment content.
As compared to others, Facebook video retains its preference position among the audience because everyone loves Facebook. No, we are not saying it is mandatory, but yes, somehow. However, instead of just being an entertainment factor, Facebook video ads and other video content has become the eye grabber for the marketing strategies. 
We can not emphasize that social media sites are hubs for marketers, advertisers, and brands or businesses. The reason is, it provides a vast platform full of billions and millions of audiences to target and convert them into potential customers.
Ah! Ha! If the approaching field is that vast and full of opportunities, it automatically implies that there are bunches of competition waiting for you to give a rough handshake. Every brand or entity requires intense deep-rooted plans for Facebook video marketing to get along with the competition. 
 So today, the matter for finding the rooting stems of marketing approaches are the Facebook Videos. I guess the title equitably depicts itself.
What are Facebook Video?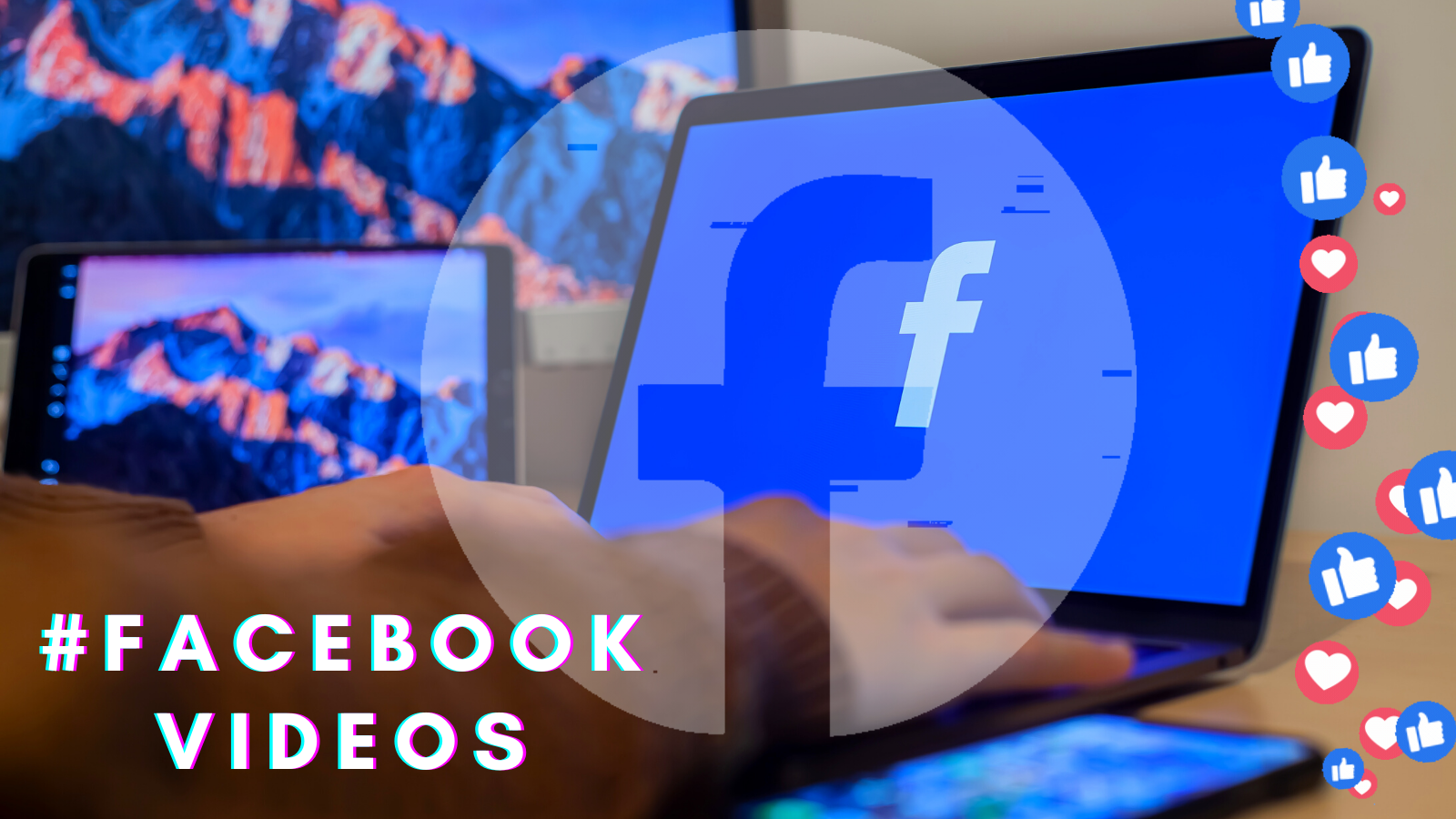 Facebook video are loved not only by its users but also by the Facebook machine learning algorithm. As loved by the audience and the performance of the video content on Facebook, every brand or businesses implement video elements in their marketing strategies.
Facebook video performance gets 145% better organic reach and engagement rather than the still visuals. It makes the video content a focal point of the marketing strategies for the business planning to attract new customers and followers. 
Suppose you want to launch or introduce new services or products creating a Facebook video can grab high engagement rates and reach. Also, it does sound interesting, so there will be less chance of your content being boring. 
Facebook video engagements peaked, approx. 300 million hits per week. Implementing Facebook video marketing can be a worthwhile and transcendent addon for your marketing strategies.
What is Facebook Video Marketing & What are the Types that Still Exist?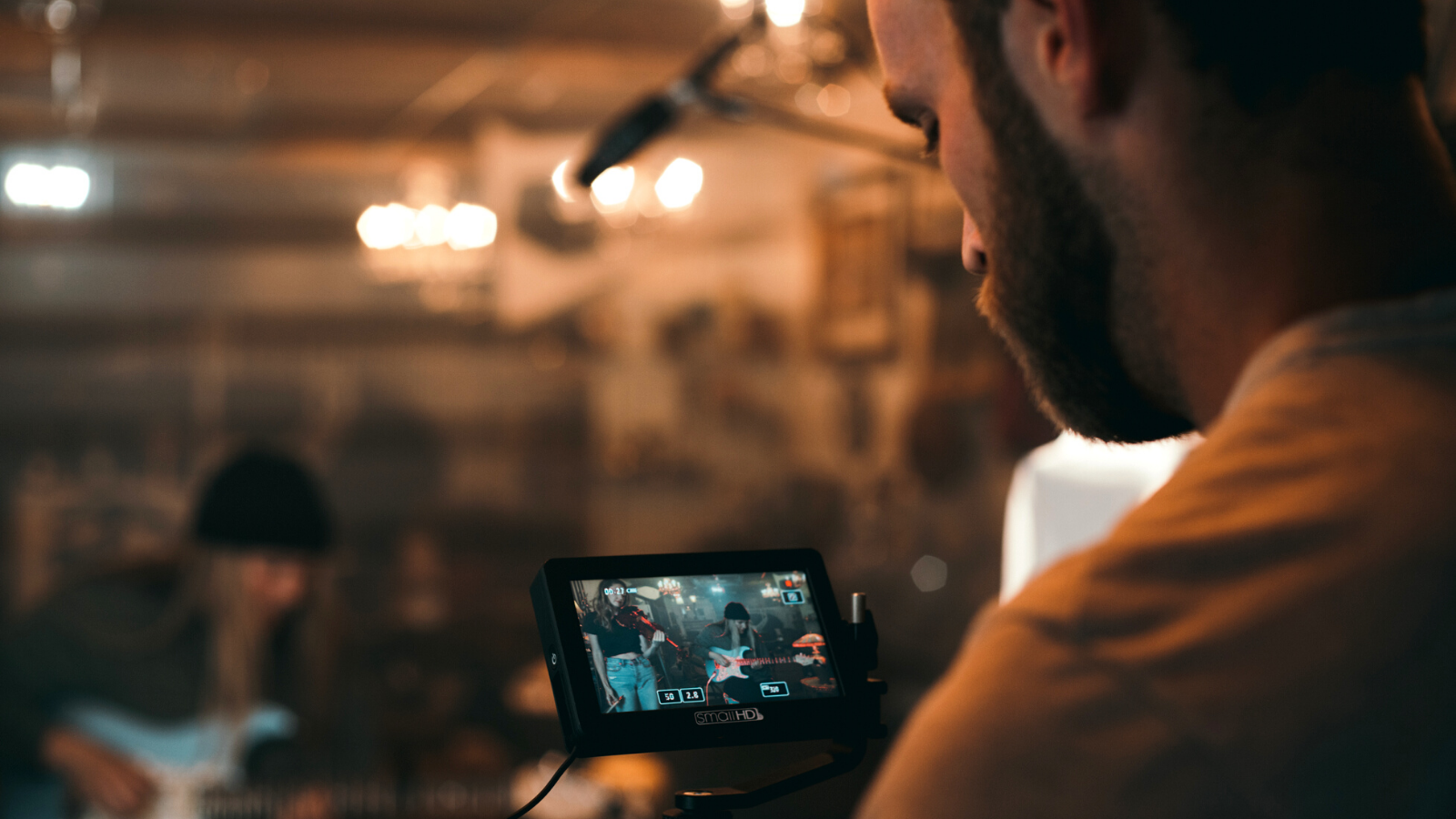 Marketing approaches with videos on Facebook are technically called Facebook video marketing. It is a substantial method of presenting your message to the target audience using creative ads and visuals. 
Knowing a bit more about the Facebook video, there are commonly 04 types of Facebook videos that exist; 
👉 Linked Facebook Video
👉 Facebook stories
👉 Facebook lives
👉 Facebook video ads 
Linked Facebook Video
Long back ago, when there was no option to upload videos, the only option left was a linked Facebook video. Nevertheless, it is still one of the speediest methods of sharing content on Facebook. 
Facebook Stories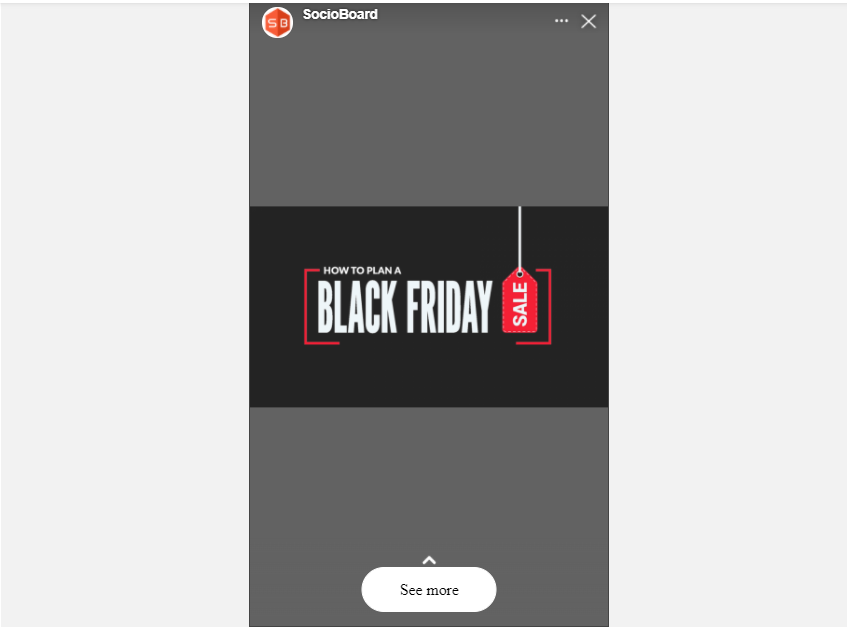 After the immense success of Snapchat, Facebook welcomed the Facebook stories with the feature of disappearing the content after 24 hours. Facebook's stories are a series of videos or images put up altogether and auto-plays when the viewers click on them.
Facebook Lives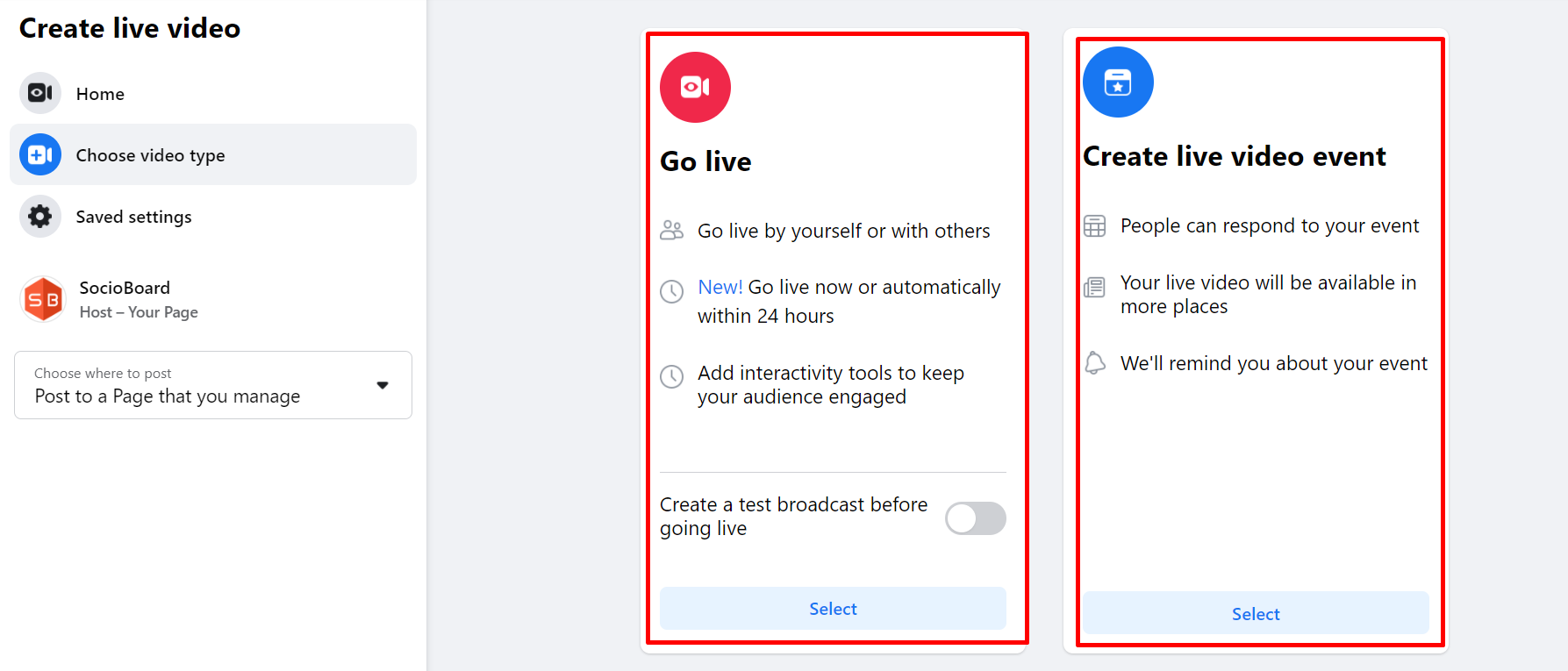 Live streaming video contents are the gazing stars for the social media industries while Facebook did not want to slip this chance from its hands. It introduced the new feature Facebook live. Facebook live streams events to the viewers and alerts them by sending information that a live stream has started. 
Brands use these live video facilities to launch products or services, interview customers, or review the products and others. 
Facebook Video Ads 
Approx. 75% of the people who watch Facebook video ads per week imply the type of video ads to be the epicenter for your Facebook video marketing plans. Easing the performance of the Facebook video ads, the platform created an ads manager to assist with creating ad campaigns and analytics. 
There are 03 video ads formats; Carousel, Sponsored posts and Sponsored stories.
However, no matter what video ads and marketing strategies you will implement, consistency and curating the content are a must. Brands or businesses manage to handle and make sure the content quality and consistency remain unaffected.
With the artificial intelligence software designed, eliminate mankind's effort of handling the social media presence. 
SocioBoard is one of them which effortlessly and effectively handles major social media tasks and analysis automatically. But the list does not end here. SocioBoard comprises many worthy features to invest in. Wanna have a look at it? Let's drive-in.
SocioBoard – Ironic Social Media Management & Content Curation Platform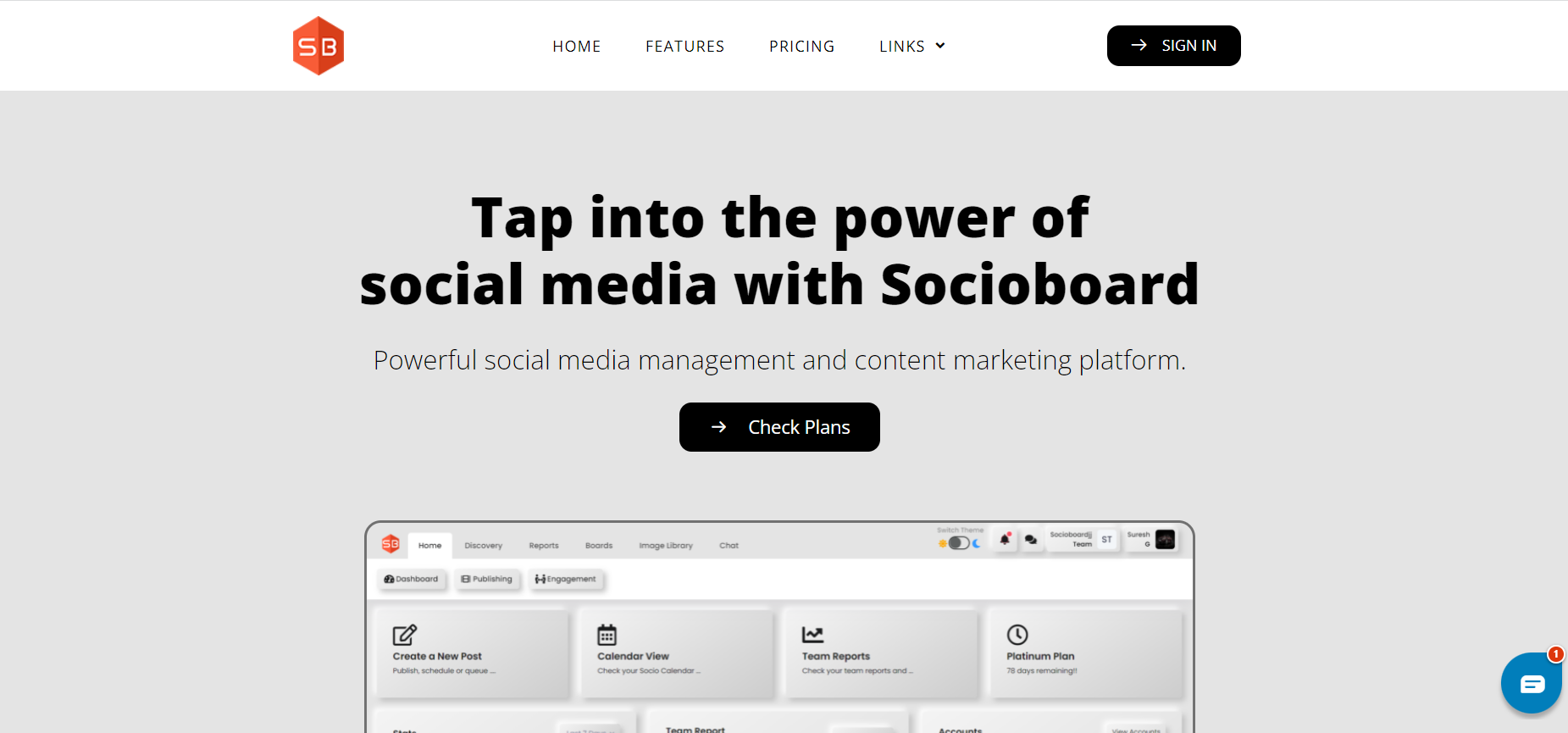 SocioBoard is a platform to centralize and streamline content marketing and social media operations efficiently. Loaded with numerous significant features to ease the task of social media marketing approaches, trusted by acclaimed companies and brands. The formulation makes it the right fit for advertisers, small businesses, and reputed brands. 
Some of the salient features of SocioBoard are; 
Simplified RSS Feeds
Fill the feed by discovering and analyzing current data and organizing them all in one single place with the RSS content manager. 
Manage Multiple Accounts With a Single Click
Manage multiple social media accounts of platforms in one place. Delete and remove the old profiles in just a matter of seconds. 
Analysis with Top-Class Analytics 
Analyze and search the target audience and how they interact on social media. Inbuilt reports make the task easy.
Content Curation 
Inbuilt stock picture libraries, sophisticated search features, and epic editing tools to let you organize and modify social media content under one roof.
Flexible Scheduling 
Create, plan and schedule at the right timing when the target audience is participating and engaging seamlessly.
To know more about the SocioBoard budget-friendly pricing plans, click here
05 Curating Tactics for the Facebook Video for Better ROI
Limit your Video Length to Between 15 to 90 Seconds 
According to the studies, after 90 seconds, the engagement level goes down. And obviously, we do not want that. Try to create a Facebook video of length between 15 seconds to 90 seconds to keep the engagement metrics high.
Tell People Why They Should Watch 
Use the option of telling your viewers why your video is worth watching and investing time. As you only have a few seconds to capture the attention, try to create an attractive intro in the initial sentence. 
Curate Content Well 
Research and invest in the right tools to know what type of video gets good views. Try to post at the right time when the audience is active while the content has the fair possibility to get the desired engagement.
Attractive Thumbnail
Grasp the attention with an attractive thumbnail because it could affect the achievement of the content. Choosing the blur or indecent image can temper the outcome of the Facebook video and other advertising campaigns.
Create a Mixture of Visual Content
There are numerous types of videos to create to deliver the brand message on Facebook. Tutorials, Live videos, Informational content, Behind Scenes Videos, UGC videos. This type of video will keep the audience engaged and seems to be appealing.
Read Our Latest Blog:
Top 07 Latest Emerging Technologies That Will Rule The Future
How To Start Building Your Own Cloud Based SaaS Product?



Conclusion 
Managing perfect Facebook video marketing approaches necessitates some practice and a whole lot of investigation and examination. The most beneficial marketing strategies are uniformly scrutinized, regulated, tweaked, and optimized to function adequately for better business germination.
SocioBoard lets content marketing and social media-related tasks at the breeze so that you solely focus on creating quality video content and plan and schedule for better engagement metrics.
The every second growing impact of social media is non-negotiable. Facebook video marketing strategies retain its preferential positions. What about you? Do you think video is here to stay? How has your brand incorporated video into its social media marketing strategy? We would love to hear about it. Do let us know in the comment section below.