Every business in the world wants success in a short period. And to get success in your business, you need to take some quick actions using the insight data of your business. And to get proper Insight of your business Google Analytics is the best tool.
What is Google Analytics?
A web service which is provided by Google which helps you to track report about your website traffic. This tool was launched in the year 2005. In 11 years, Google Analytics is the most used web analytics tool on the Internet.
Through this article, I will let you know the important tips which will help you to speed up your data analysis and web optimization. Applying these tips to your business will help you to run your business smoothly and get more traffic for your business.

Set a Goal for Your Website
Setting a Goal for your business website is one of the important features of Google Analytics. Most of the business websites are facing the problem in generating traffic due to the incorrect goal setting.
Goal features on Google Analytics help you to see your conversion reports. This report includes the number of conversions your website made, Per goal Conversion rate.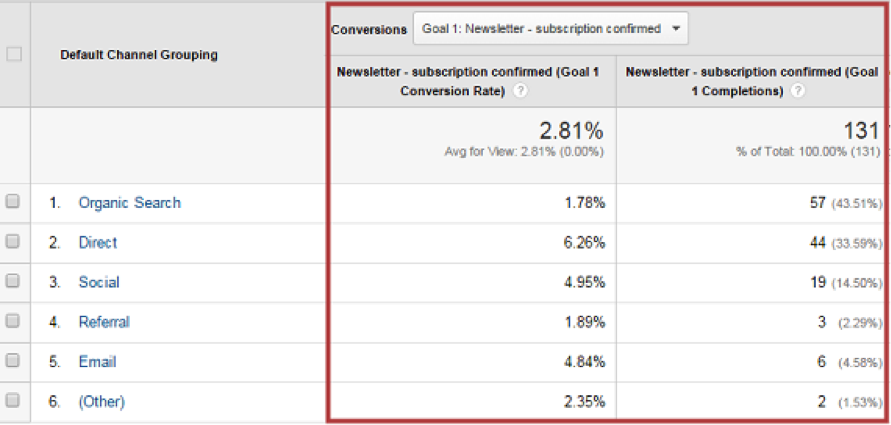 Google Analytics provide two type of Goal features, one is Micro and another is Macro. Micro goals are the primary goal for the website. Like purchasing, Lead Generation form, Appointment with the dealer, etc. And Macro goal is the secondary goal like Watching the demo, Thinking about visitors etc.
Setting both Goal for your website will increase the rate of Website optimization. You can analyze more thing from different departments, plus you can develop a multi channel to involve with macro and micro goals.
Google Analytics Annotations help you to know about the How and Why of the data analysis. It gives you the answer of the question like "Intersection rate is below 50% in 12 months Is there any issue with the performance of our website?"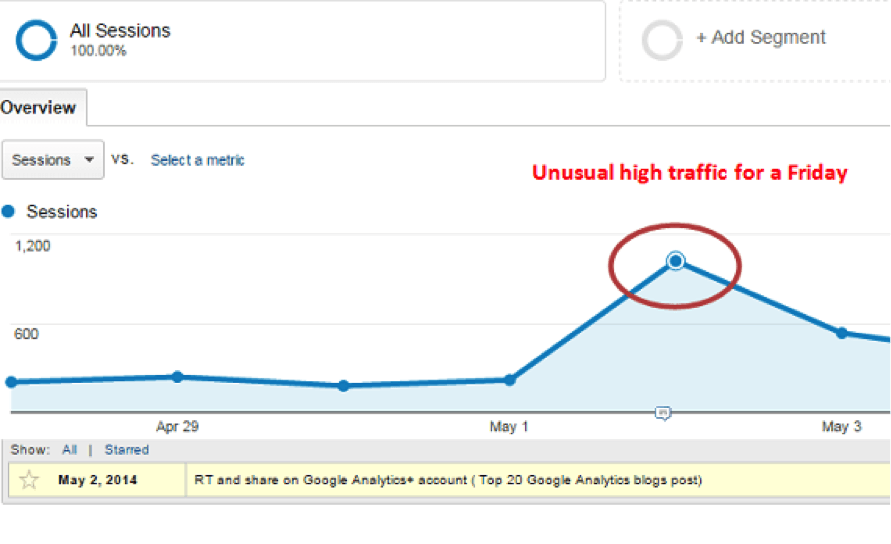 Annotations help you to understand your website analytics easier. As a business analyst, I will say to always add your big events with your Google Analytics account in the form of annotations. You can easily add annotations through your admin Interface.
Google Analytics Intelligence Events
This feature is allocated at the left-hand side of the sidebar. it is of two type of Intelligence event one is Automatic Alerts and other is Custom Alerts.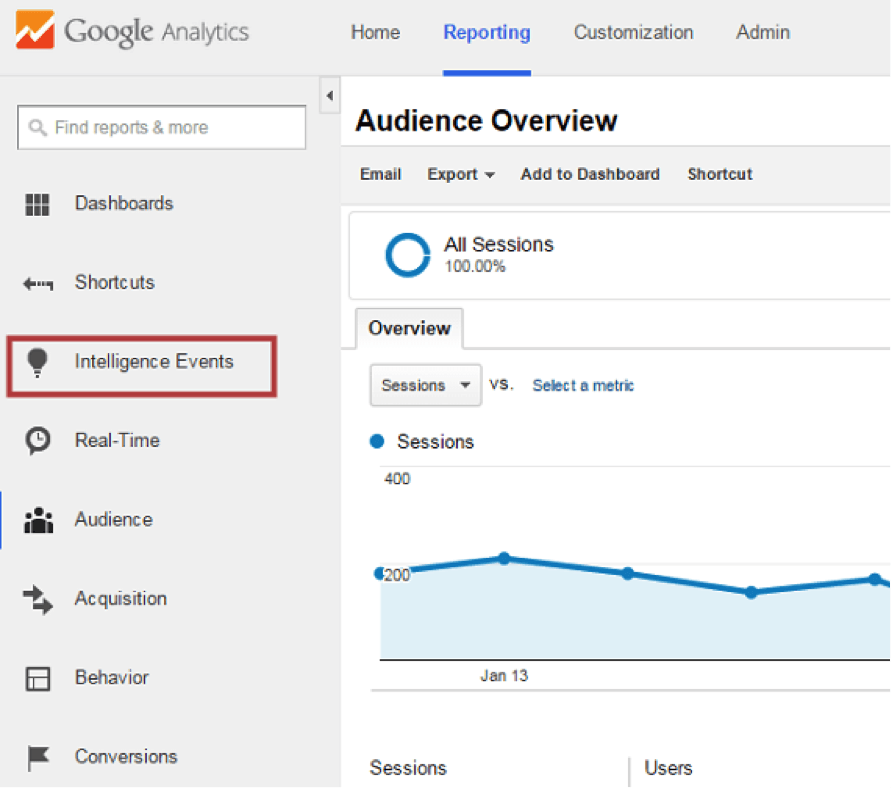 Automatic Alerts The in build in Google Analytics Which help you to track the significant change in the traffic patterns of your website. Like a change in bounce rate and change in total sessions. And the next one is Custom alerts which you can fix according to your need. So that you can track the change in the different matrices which is important for your business.
Automatic Alerts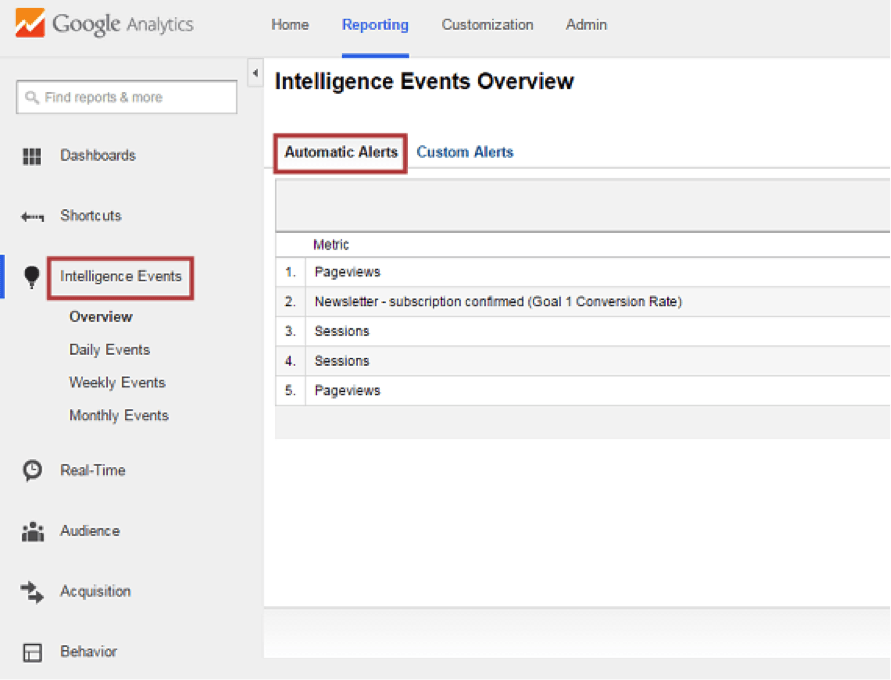 Custom Alerts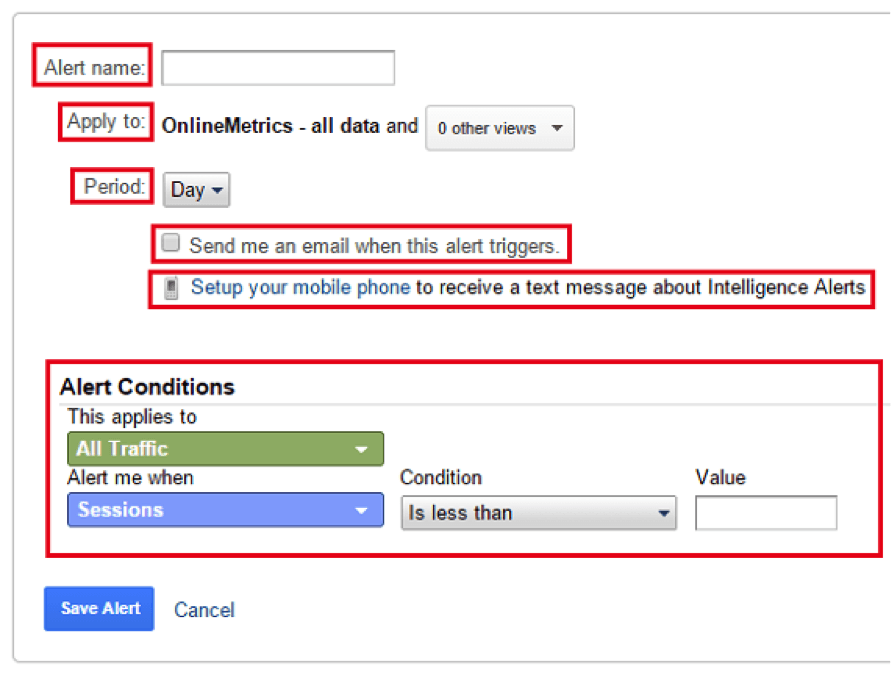 Regular Expression
These expressions are really useful. There are the following segments in which you can use like in report filters, In goal setup for your website, defining different funnel steps, making filtering for analyzing the data.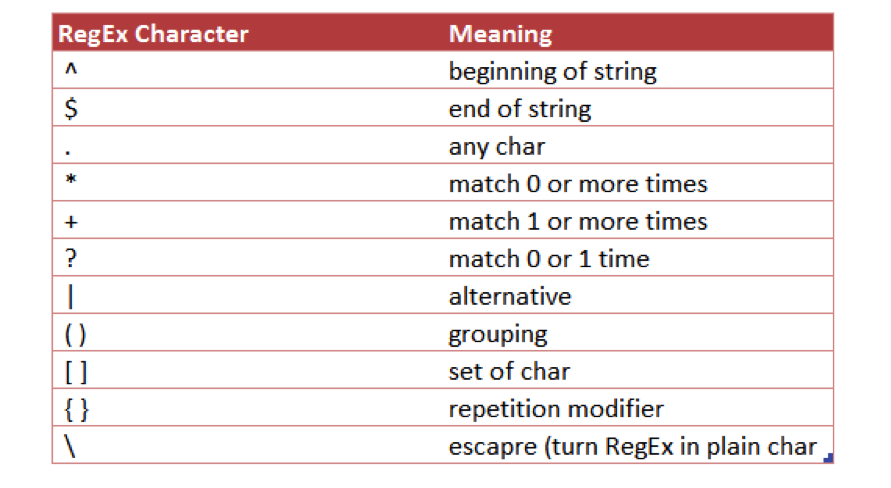 Conclusion
Google Analytics is important to get an insight of your business. More important about the Google Analytics is that it provide you data which is important to make a crucial decision for your business. It makes your all process automated to keep your business ahead of time.
Also Read: