Your website is the brochure of your business. It guides your audiences. It helps them in knowing more about your products/ services and making a decision. Well, it is not just the deal with the content but also with the design. The design of your website decides the ranking of the website. Remember, Google gives quality score to every page to decide its position.
So while choosing the design of your website, there are too many options appear to you. But you have to select the right one, as per the requirement. To help you with this aspect, this blog post gives you four design choices to your website. Take a look: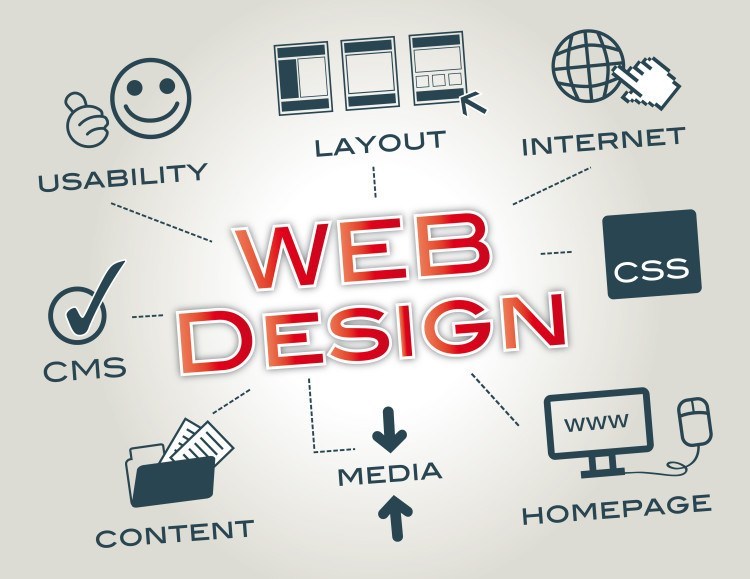 1. Attract Visitors with Good SEO Practices
Website is the platform where you bring your customers-to-be on and make business. So the objective of the website should be to attract visits. This should be done organically, basically, for which good SEO practices are needed.
The first thing you can do is to find proper keywords that most of your prospects search for. Use the keywords in the right way like in the heading tags, meta description and in the content body.
There are several onsite SEO practices to be done properly. There are many SEO tools like SEMrush and MOZ that give your website's optimization score.
2. Send Your Message Clearly
This is where your audiences get to know about your business. But how the message should be. Out of curiosity, you may insert a long message on the page. With all your business knowledge, you can write an article using jargon. But you see, it doesn't work when you keep such message.
You audiences are common users. They don't have anything to do with you jargon and the clear description of how your product made. All they see is if they can have what they want.
So, give them what they are looking for. Your message should be simple, short and smart. Just with ten words, you have to give a whole lot of information of your business. This only works.
What you can do:
Prepare your message by yourself in the shortest way possible.

Hire a copy editor who could make your message shorter and clearer while making it compelling.

Take the help of your customers. Though you think from the users' perspective, getting the most fitting message is a tad tough thing. So, ask your customers themselves about what they feel about your products/ services. They give you the best description of your business.

Just analyze how your prospects would react after reading the message. You can do it as a beta test on a few of your customers.

Your users want to know how you are going to help them, but not what you do in your business. So, give your users what they ask for.
Keep these things in mind while creating the message of your business on your website. Remember, this shows a great impact on your business.
3. More Pages on Your Website
While deciding how many pages you are going to keep in your website, a small dilemma creeps into your mind. Maintain less number of pages or more number of pages?
Though less number of pages help in making a conversion, your primary target is to bring your audiences to your website. This is in the top of the funnel. Inbound marketing helps you in generating leads. So, it is quite clear that you have to create more number of pages on your website while educating the visitors with all required information.
But remember, don't go with unnecessary for the sake of more pages. Give value to your users, remember.
4. Friendly Navigation
Navigation is one of the important factors. But do you need to keep everything on the main navigation itself?
Not exactly. Filter out the pages that are very much important to provide users with more information and the pages which have no direct connection with other pages. Prepare the main menu, giving links to all these pages.
There are other page which have direct links from other pages. Your users can go to these pages while they find the links on the directing pages.
Thus, you can maintain your main menu with more number of pages and with a simple main menu.
Conclusion
These are the main choices that you need to consider while making changes to your website. Just take a quick look at all the points. You can see that these four points have covered all the important aspects of marketing your business. There are many other choices that can scale up your business. But, these are the basic things that any business should start with.
Quick Links: