There are a lot of things happening around Halloween. Since it is a festival celebrated by people of all cultures, there are a lot of commercials made for this big event. In fact, Halloween ads are getting more and more interesting. 
Halloween is the most quirky festival of all time. And its quirky nature has made it so adaptable to any marketing type. 
In the year 2020, brands celebrated this festival with themed Halloween marketing ideas of the covid-19 pandemic. However! Most of the time, businesses tend to celebrate this festival with spirit Halloween themes like Burger King.
After the close encounter with death in the latest pandemic, Halloween is offering a nice boom in the consumer market. As per finder.com, despite the raging pandemic, Halloween was 29.7 billion euros in 2020. It makes Halloween ads far more crucial in 2021 from a marketing aspect.
The Internet is reeking with the best Halloween ads that are truly scary and entertaining. Because they feature the most unusual expressions, which makes the Halloween commercial very entertaining and loud, that is why we decided to compile a list of the Top 10 Best Halloween Ads Examples for your inspiration.
In this blog, you are going to experience the most enthralling Halloween ads of all time. But for now, let us explore why Halloween advertising is good for your branding.
Why Halloween Advertising Is Good For Business?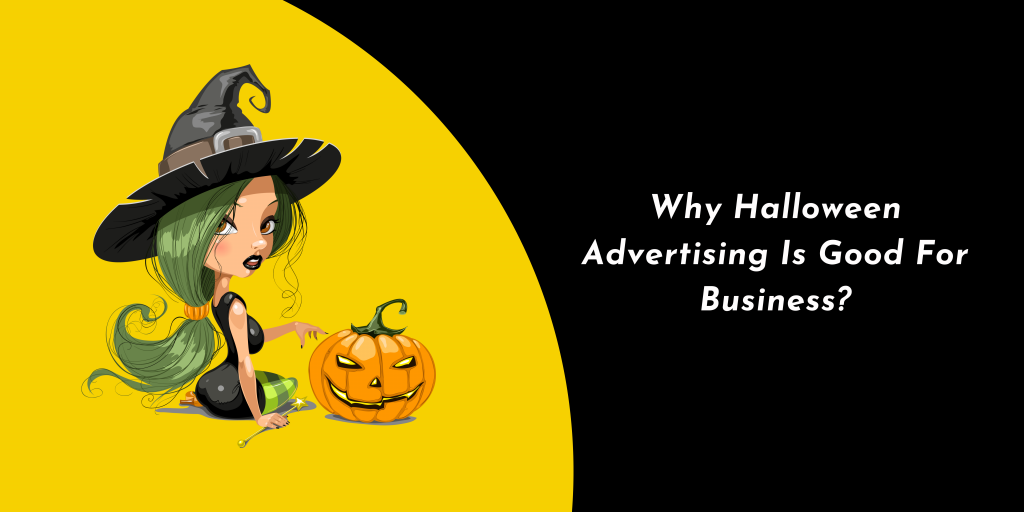 The days of going door to door to collect candy are over. Halloween has become a major shopping event – the fourth-largest holiday of the year. In fact, nearly 90 percent of consumers say they plan to shop on Halloween.
It's a big day for lots of major brands, from retailers to candy makers, even passing out swag from branded costumes to free product samples.
With the festivities come unique advertising opportunities. And this is why savvy brands should take advantage of these highly visual and emotionally charged best Halloween ads for maximum impact.
The one thing that Halloween ads have in common is that they're highly visual. Halloween is the one time of year when most people are willing to dress up in Halloween costumes for no reason at all. 
It has become an opportunity for people to show their individuality with costumes and creative Halloween-themed makeup. But it is also a great time for businesses to make the most of it. All US companies are up almost 60% on Halloween spending, with catalog companies up almost 100%.
Halloween is among the biggest shopping days of the year. 
Retailers spend over $7 billion on Halloween shopper products, and the holiday season accounts for about $30 billion of consumer spending. 
It is not surprising that advertisers and Halloween bloggers try to get their share of this impressive amount of money by creating unique and outstanding Halloween ads campaigns. 
Best Halloween Ads Of All Times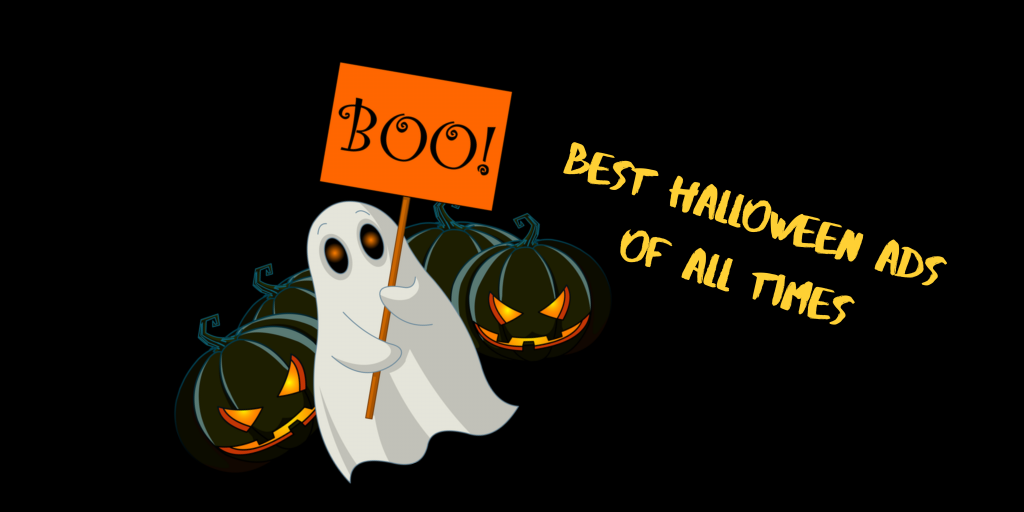 The Halloween season is upon us, and brands are pulling out all the stops to make the most of this opportunity. From clever Halloween ads to entertaining social media posts, Halloween commercials are striking us with the thunderbolt of fun and fear.
Also, Halloween print ads are sneaking their ways to woo people who are mostly offline these days. Halloween brands are exhausting every possible tactic to bring sales every year. 
So, let us take a look at how the brands do it.
Darlie Toothpaste Halloween Print Ad.

The Advertisers have leveraged vampire themes for Halloween print ideas and created this masterpiece commercial. All Halloween ads require spooky ways to leverage beloved products on occasion. 

The following points are the most engaging facts of this print ad.

Creative and loud Ad Visual.

Minimal.

Clear Message.

Le-Jon Champagne Halloween Print Ad.

No Halloween is complete without the flavor of beverages, and what is more fun than saving some money while having a great time! Le-Jon Champagne leveraged Halloween to advertise their product as the most pocket-friendly beverage one can have. 

The following points define why this ad is different from other Halloween ads.

Powerful Ad Copy.

Intriguing Visual.

Sales.

 Social Media Halloween Ads Restaurant Bill.

The scariest ad of all time! Nowadays, as rising inflation is pressing an effect on every middle-class individual, such Halloween ads creative is just the thing we folks need to see. 

Let us know why this ad is beyond words.

Descriptive Image

Mindful Creativity

Pepsi Halloween Product Ad.

No matter what your marketing niche is, Halloween ads are always bound to feature ghosts and spirits. However, this ad from Pepsi tells otherwise. Here, marketers leveraged the occasion to repose their brand theme in a Halloween light.

The brand theme of Pepsi revolves around being able to break through restraints and live boldly. And this Halloween advertisement of Pepsi is telling us to live like a hero. 

Let us know what made this Halloween ad creative one of a kind.

Cryptic Message In the Visual.

A creative fusion of brand themes with the occasion.

Catalonia National Theater Halloween Print Ad.

The quality of great advertising is entailing inconceivable sentiments in one image. And Halloween ads never cease to surprise us! 

This Halloween ad commercial is from the entertainment sector. Catalonia National Theater has brilliantly showcased the idea of scary entertainment along with doing the Halloween promotion of their theater.

The following points will tell us how this ad is spooky yet yet different from other Halloween ads.

Mind-boggling visual.

Clear Copy.

Creative Halloween Promotion.


Suzuki Spirit Halloween Ads Commercial.

What is Halloween without evil spirits and jokers? The best Halloween ads have evolved to use spirits in unique ways. Here, Maruti Suzuki's Halloween marketing campaign is simply encouraging the audience to move forward no matter what.

Let us get a quick brief on why this Halloween ad is exceptional.

Clear Brand Message.

Simple Yet Loud.

Burger King #ScaryClownNight Halloween Product Ad.

Burger king leverages attention-grabbing Halloween clown for the product promotion and encourages people to eat with no limitation.

This commercial comes under the best Halloween ads because of the following reasons.

McDonalds Halloween Ads Flyer Ideas.

I'm lovin this Halloween marketing idea! 

Classic McDonalds! Always creates relatable expressions for events and occasions using their product. This ad is imaginative, flexible, and catchy that matching to such a creativity level is scaring me. Halloween ads of such depth are much needed to us folks!

Now, let us dive into some enchanting highlights of this Halloween ad creative.

Expressive Visual.

Creative

Product Promotion

Skoda: One of the best Halloween ads creatives.

Of the entire Halloween ad spree, using this occasion to spread awareness in a most creative way possible is just wonderful. Skoda used Halloween to take the initiative to empower those individuals who have a fear of driving. Their initiative gained huge hype during 2019 Halloween. Due to their choice of a moment to talk about this underrated subject and also the super scary Halloween storytelling.

Let us know how this Halloween ad refuses to surrender to a psychological monster.

Compelling Visual.

Raising awareness.

Offering help to the patients of amaxophobia via the internet portal.

Lirandzo Condoms Halloween Marketing Campaign.

Halloween is known for its scary charms. But when the fear meets a witty sense of perception, it creates a masterpiece. 

The condom industry revolves around the mischievous and quirky ways to promote their product. 

However! Here, Lirandzo Condoms stepped forward and displayed their brand objective in a sensible yet witty way.

Witty 

Creative

Product Promotion
Best Halloween Ads: What Do We Learn?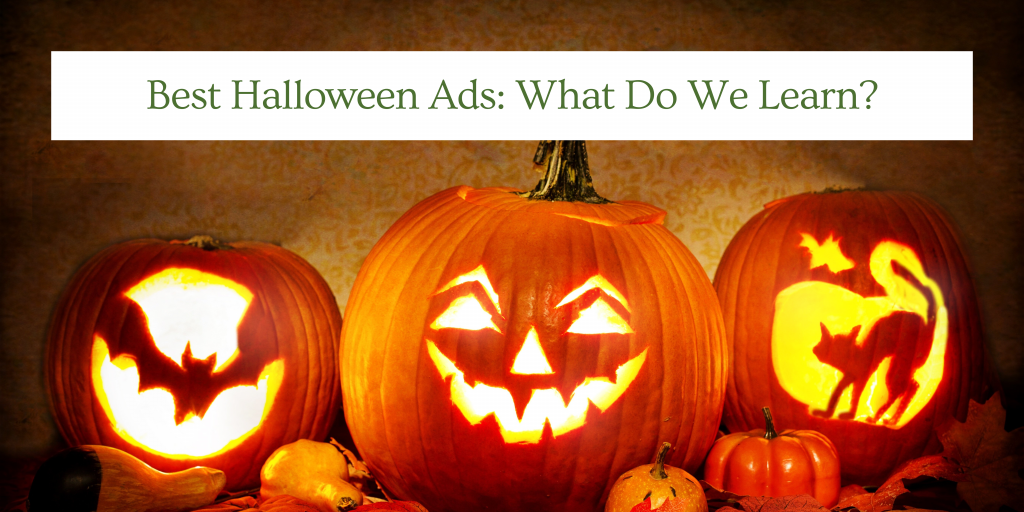 To sum up, here are some of the most crucial characteristics of these successful Halloween ads:
Creative

Unconventional

Eye-catching

Emotional

A little bit different
Once you know the characteristics of a good Halloween ad, it will be much easier to create one. As we have said, there is no unique formula that applies to every presentation. 
Any Halloween marketing campaign depends on the audience and the goals of the company. That is why it is crucial to create a different idea and make a great creative twist. 
The supreme objective of any Halloween ad is to deliver a special message and not just "sell" something. It is also crucial to make your advertising campaign exceptional so that your message can reflect your audience's sentiments and relate to your brand too!
Happy Halloween!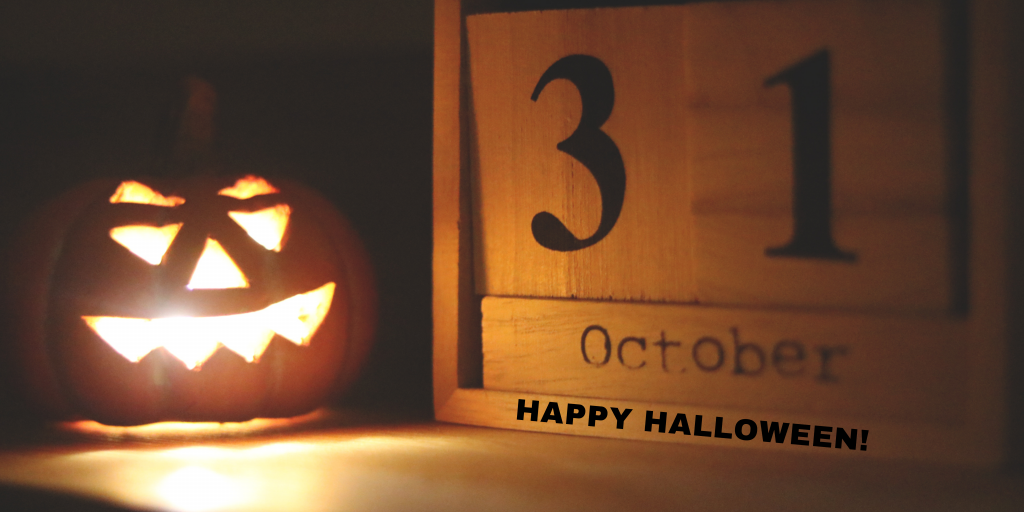 In this best Halloween Ads blog article, we have seen that the key to a successful Halloween marketing campaign is really having fun. And from the examples above, we have learned that you can push the boundaries of your campaigns as long as you maintain your brand's integrity and keep it relevant.
We know now what a good Halloween ad looks like! 
So now we can take inspiration from these best Halloween marketing ideas and create one of our own!
Happy Halloween!
Also Read