Instagram has evolved from a photo-sharing app to a hotbed of business activity in just over ten years. Instagram has emerged as a formidable contender in the contest for the finest social platforms in recent years. As a result, there is an Instagram tool for just about anything these days — but do you need them?
Instagram is the third most popular advertising and content platform behind Facebook and Google Ads, with billions of users. To stay ahead, you need to organize things and use the correct Instagram tools for every part of the business to cash in on millions and millions of posts every day and the 60% of people who find things on Instagram first.
Brands may host fundraisers in Instagram Live broadcasts, launch stores from their profiles, and allow users to make reservations directly from their profiles. There are various ways to market your business on Instagram, but using the best Instagram tools that automates the process is the most effective plan. The software has been updated with new business tools, features, and suggestions regularly. With this, you can quickly build promotions and track them in real-time by using an Instagram Business Tool.
However, keeping track of everything might be difficult, especially if maintaining an Instagram business account is only one aspect of your career. As a result, we have gathered everything in one place.
What are some of the ways that an Instagram Business Profile can help you with?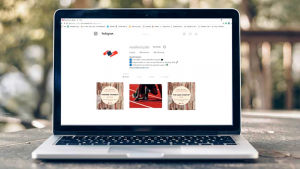 There are several compelling reasons to consider moving to a business account, including:
Customers will have more ways to contact you, such as a phone number, email address, and a physical address.

Offers simple stats to show you how well your postings are performing. It allows you to observe what is working and adapt your content accordingly.

Provides you with additional information on your fans, allowing you to better tailor your content and publishing timings.

Determine whether or whether visitors to your website are interested in learning more.

Allows you to rapidly promote your posts to reach a larger audience and, as a result, increase interaction.
Let us take a look at the three most important Instagram tools available.
Business Profile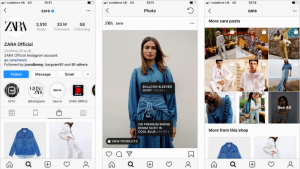 The business profiles are free Instagram tools for business accounts that want to be identified as a business. As previously said, brands with a business profile can pick how they want their customers to contact them, including calling, texting, or emailing them with a hit of the contact button, as well as getting directions. Those who already have a Facebook Page for their business can create an Instagram business account easily. The profile will offer you payment credentials with the option to pre-fill some pieces of information like a street address, contact details, and website link.
On a business page, the Location tag will appear beneath the current website link, and when pressed, it will open a map indicating the business position and allow users to find directions from their current location. In the profile details area of the page, the Contact button will show next to the Follow button. Consumers will have the choice to contact the company or receiving instructions to their location.
Creating A Business Instagram Account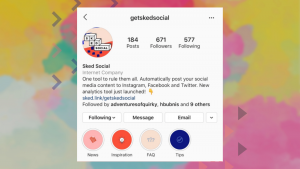 How to make a brand new Instagram Business profile:
On your smartphone or tablet, download the Instagram app for iOS, Android, or Windows.

Sign up by clicking the Sign-up button.

Enter your email address here. It is a good idea to utilize your email address (for business) or an email address dedicated to your social media accounts (for business). If you already have a business account on Facebook, you can use it to log in.

Create a username and password for yourself.

You've now created a "personal" Instagram account that you can turn into a commercial account. To convert your account, follow the instructions below.
To set up Instagram for your business, you can create a new business account from scratch or convert your personal account to a business account.
Turn a personal Instagram account into a commercial account
Press the three bars in the upper right-hand corner of your profile.

Select Switch to a business profile from the Settings menu. Instagram also suggests that you link your Instagram business profile to your company's Facebook page. Include information about your company, such as your name, username, profile photo, website URL, and a brief biography. Include contact information so that your followers can get in touch with you.
Insights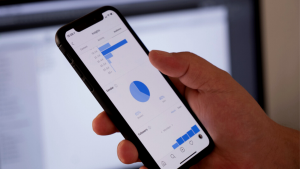 The stats aren't detailed, but they're adequate for getting a sense of how well you're doing. Metrics may be viewed in two places: on each post and the account dashboard as a whole.
Impressions – how many times each post was seen.

Reach – Reach – how many unique accounts viewed the post

Engagement – how many accounts liked or commented on the post
Impressions and Reach can be seen on the account dashboard, as well as the following information:
Website clicks – accounts that have clicked on your website from your profile bio.

Followers – including gender, age range, and location (cities and countries), as well as the average periods your followers spend on Instagram daily

Profile views – The number of times your business profile is viewed
Check out our other latest blogs
How To Repost On Instagram Like A Ninja
How to Boost Followers, Likes & More Engagement on Facebook
Social Media Management Software: Helpful Or Just A Gimmick?
Promotion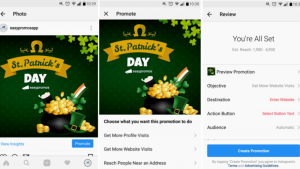 Regular posts, Stories, Highlights, and Stories Archives can all be turned into sponsored posts using the Instagram promotion option. This move has several advantages, including the ability to reach a larger audience, increase the visibility of your material, and add clickable calls to action (CTA).
Sponsored labels and CTAs appear on promoted posts. You can directly post readers to your Instagram profile, direct message you, or lead them to your landing page. In the latter situation, Instagram gives you the option of selecting from a list of pre-written calls to action, such as Learn More, Shop Now, Contact Us, and others. Users' news feeds, Stories, Instagram reels and Explore areas may all contain the publication. Only business profiles can pay to promote their Instagram material. Other advantages of this type of account over personal ones include the ability to see the real-time performance of your postings, information on your followers, and so on.
With the Business Tools dashboard app, you can now instantly promote your content by following these steps:
Select a button for a call to action.

Put the URL of your landing page here.

Determine your budget, target audience, and time frame.

Rewrite your ad, include a payment option, and submit it for approval.
Socioboard
Most freelance Instagram marketers struggle to find a perfect Instagram marketing tool. Socioboard is one of many excellent Instagram business tools that you can use to increase the number of followers on your Instagram account. In this case, Socioboard can assist you with one of its incredible features, which allows users to not only schedule Instagram posts directly from their desktop or mobile devices but also to write an engaging post that is appropriate for your Instagram profile. You can also use Socioboard to find more popular subjects for your upcoming posts, search for relevant hashtags, and obtain detailed data on each social media account to link to Facebook.
Apart from that, Socioboard offers some helpful features such as smart boxes, prompt feeds, auto RSS feeds, Google analytics, unique social discovery, in-depth analytics and reports, and so on.
Final Thoughts On Instagram Tools And Marketing
Businesses must develop efficient Instagram marketing strategies now more than ever as Instagram continues to expand and adapt as a marketing platform. It necessitates a detailed awareness of the Instagram marketing landscape with quantifiable insights into what works and whatever doesn't.
Now you know how to use Instagram business tools to increase traffic to your account. However, while experimenting with Instagram tools, make sure to deliver content to your followers to keep them engaged with your brand. You may also utilize these features to develop relationships with your app followers, encouraging them to return to your page to see what fresh content you've uploaded.
Ultimately, businesses of all sizes may benefit from having an Instagram presence, regardless of establishing an engaged community, finding new customers, or even selling e-commerce. It only takes a little time and effort!