Social Networking is one of the best techniques for you and your company to get more traffic and produce new leads. With the help of right social media management tools along with a presence on all leading social media channels like Twitter, Facebook, LinkedIn and Google+ is a must nowadays for any company or startup. But what type of advertising software, publishing tools and dashboards are the social media experts actually implementing to juggle these multiple social media accounts?
In today's digital world, every online marketer understands the potential of social media channel holds for content marketing. What isn't discussed, as much, is the cut-throat competition for the benefits an effective social media marketing can bring. It is a Commodus Level gladiator fight. To get the best marketing results you've to use the best social media management tools. But even the very best needs some help. Therefore, we've outlined these top 21 important social media tools to get the best from your social media campaigns.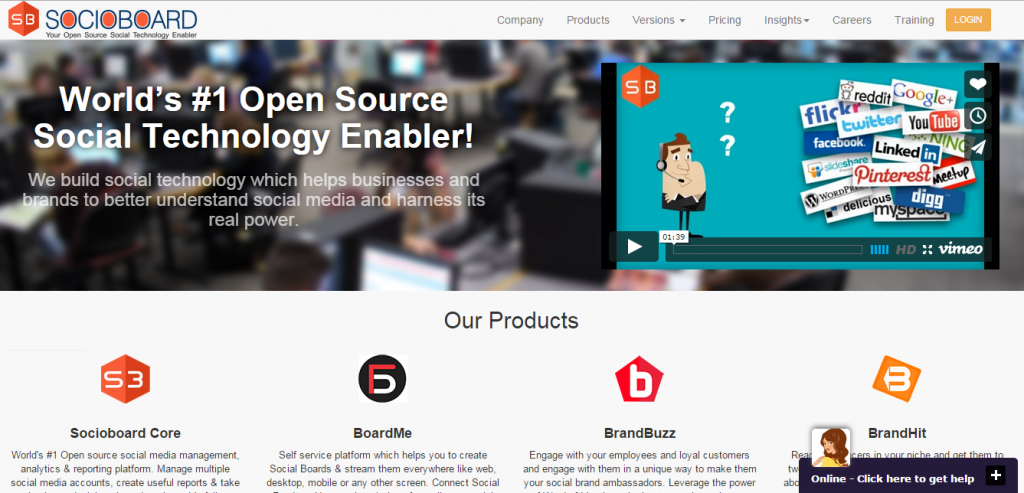 Socioboard is the world's first open-source social media enabler as well as first open-source product enterprise from India. They develop social technology that assists new startups, brands and businesses to better perceive social media platforms and harness it real power. Socioboard Core is an open-source social media management, reporting and analytics platform. It embraces nine social media channels. Socioboard Core will help new enterprise or startups to manage and monitor multiple social media profiles and produce useful reports that will help them make informed decisions. Socioboard Core is accessible as a web-application and mobile apps for both iOS and Android platform. It is fully open-source and totally customizable and extensible in the form of plugins. It also includes a commercial SAAS edition at – www.socioboard.com and open-source edition at – www.socioboard.org
Socioboard also provide their innovative desktop apps which aren't completely restricted by the various APIs of different social networking sites. Their desktop application are InBoardPro (for LinkedIn), FaceBoardPro (for Facebook), GramBoardPro(for Instagram) and TwtBoardPro (for twitter). All these are desktop application, which are open source and available at https://github.com/socioboard
HOOTSUITE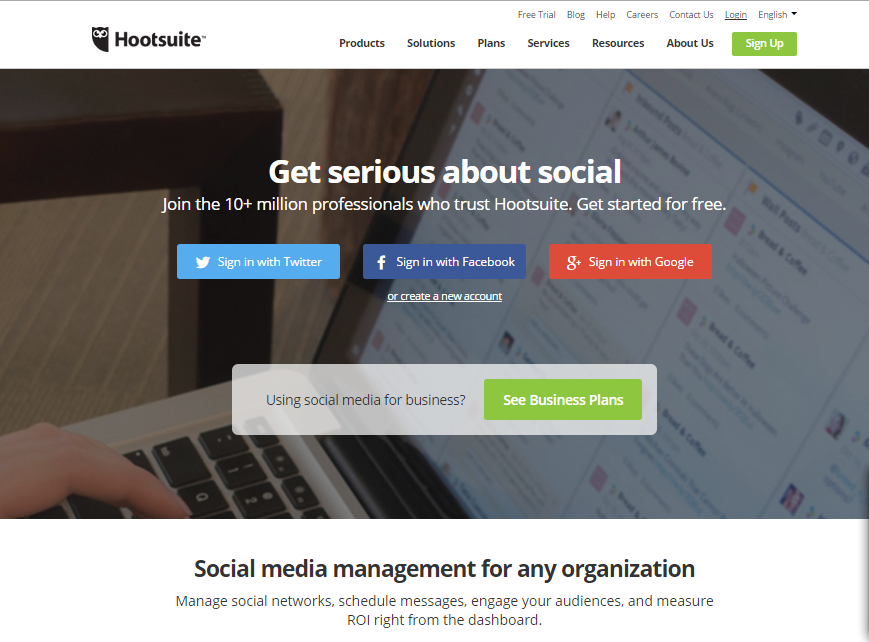 Hootsuite is the most widely used social media management tool both by businesses and people to collaboratively perform campaign on multiple social media networks like Twitter and Facebook from a single online based dashboard. Hootsuite helps you manage social media accounts, track conversations and measure results of social media campaign via smartphones or the net or cellular devices. Hootsuite provides a Free, Professional and Enterprise edition for managing multiple social media profiles, improved analytics, Google Analytics, Facebook Insights integration with advanced message scheduling.
BUFFER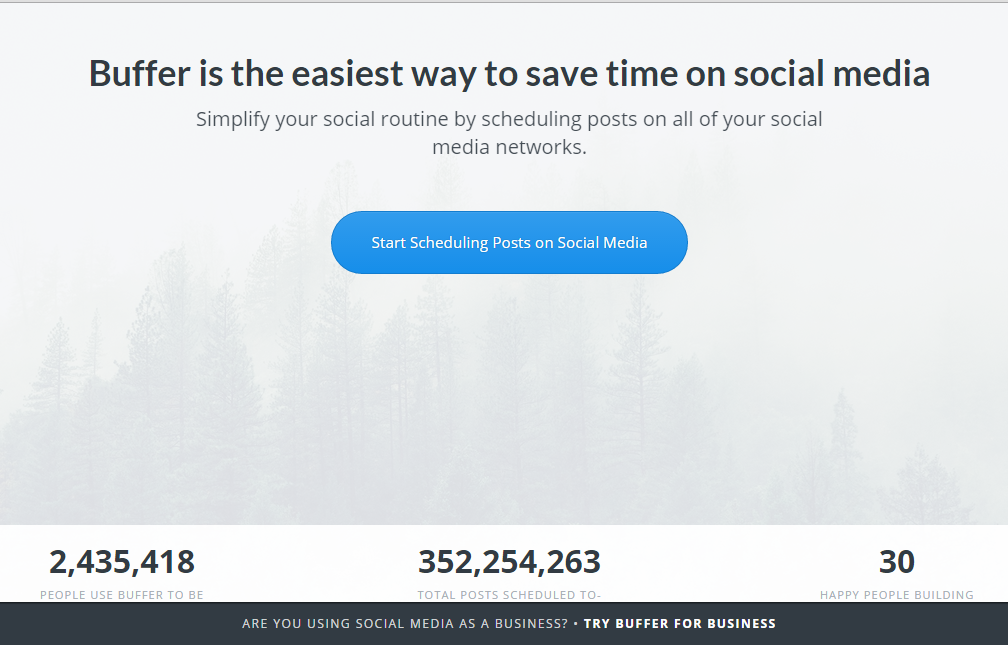 Buffer is an easy and smart approach to schedule your content across various popular social media sites. Think about Buffer as a digital line you can use to load with content and then unsteadily post times during the day. This let you hold to a constant social networking schedule all week-long rather than perturbing about micro managing the posting times. The Bufferapp also offers analytics concerning the reach and engagement of your posts.
What is the Difference between Hootsuite, Buffer and Socioboard?
Hootsuite offers a more unitary solution which let you schedule post, updates and track conversations; while Buffer is not a dashboard that displays you other user'scontent. Still, Bufferapp has better-scheduling flexibility over Hootsuite as you can specify particular scheduling times and change patterns through the week.
Hootsuite recently launched an auto-schedule feature which auto designates a time-based scheduling on an estimated best time for you to post. This is impressive but not as flexible as Buffer because you don't truly know when your post is likely to be scheduled till after doing this. However, Socioboard contains both capabilities of Hootsuite and Buffer along with its open source availability at Github. Socioboard core can be customized by anyone with the requisite skill. Thus, it can be readily adapted to meet specific user needs. This feature gives Socioboard a great advantage over Hootsuite and buffer
What is the right solution for you? Well, many people use all three, Hootsuite (to listen), Bufferapp (to schedule) andSocioboard (to listen, schedule and analyze) including me, this really depends on your scheduling and posting needs. In my opinion though, if Hootsuite we're to introduce more scheduling options this could spell trouble for Buffer! But then again, despite of Socioboard as a new player it include fully new cool dashboard that would rival both Hootsuite's and Buffer offering, time will only tell.
Ad Espresso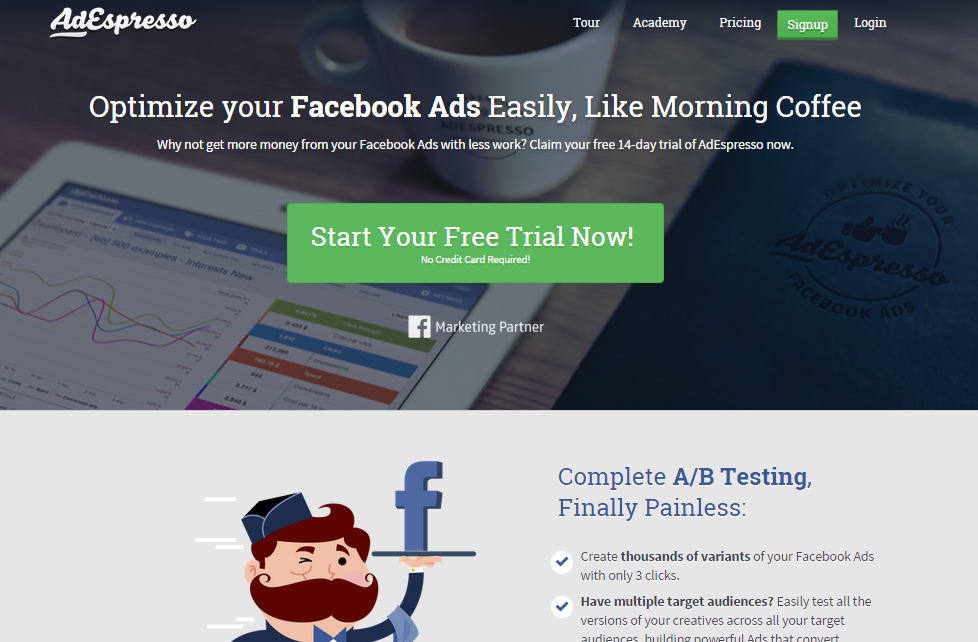 Still, Facebook is an amazing platform to advertise your content. The easiest way to increase the potential of our Facebook marketing initiatives is to check numerous visuals, advertisements and targeting. The issue with that is the arrangement time. To keep developing what's basically the same advertisement with a trivia difference can be quite backbreaking. Ad Espresso filter this aspect of social marketing out of the equation.
Pixabay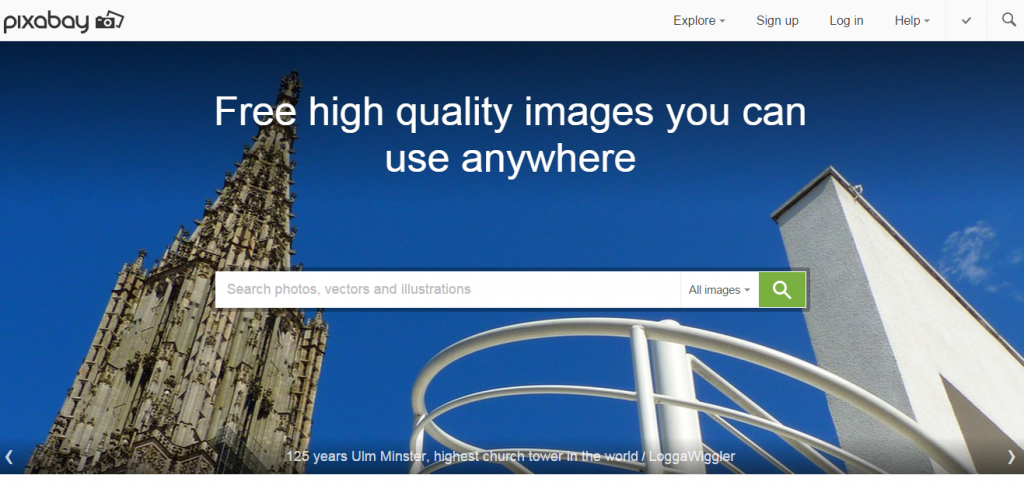 While social promoting, a frequent "own aim" is using images that you simply don't possess or have authorization to make use of. Thus discovering top quality free images is a very tedious job. Therefore we'd suggest using a website like Pixabay that's over 380,000 free images, vectors and artwork open to download and use. To get a much broader and bigger database of images to make use of we suggest Shutterstock, however, you must be a paid member to use these images.
Topsy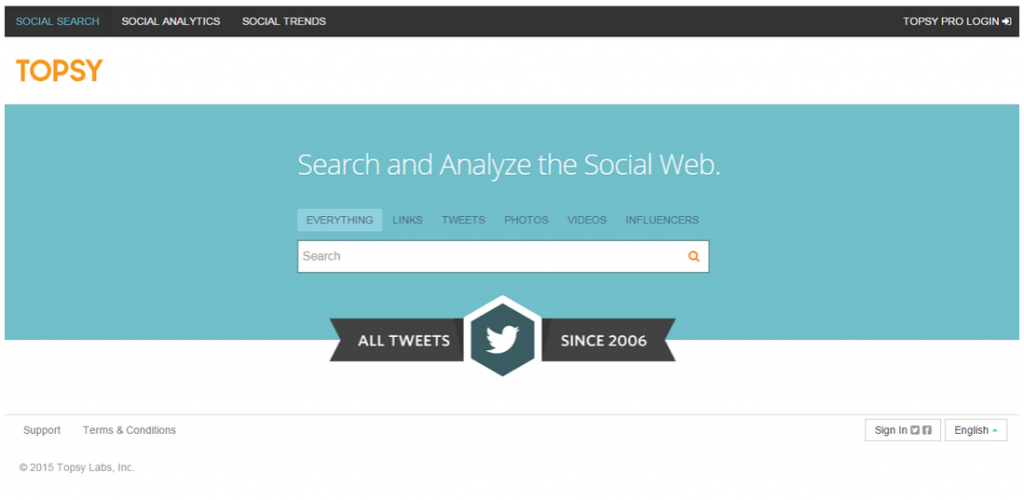 Irrespective of how great your content is, if it isn't what people like to digest or discuss it's likely to vanish. So how would you know what's on everyone's timelines? Topsy is one such social media management tool that lets you find exactly what you want. You look out by particular keywords and it creates trending content from all around the internet. This is helpful in the preliminary phases of making content that you simply plan to promote.
Canva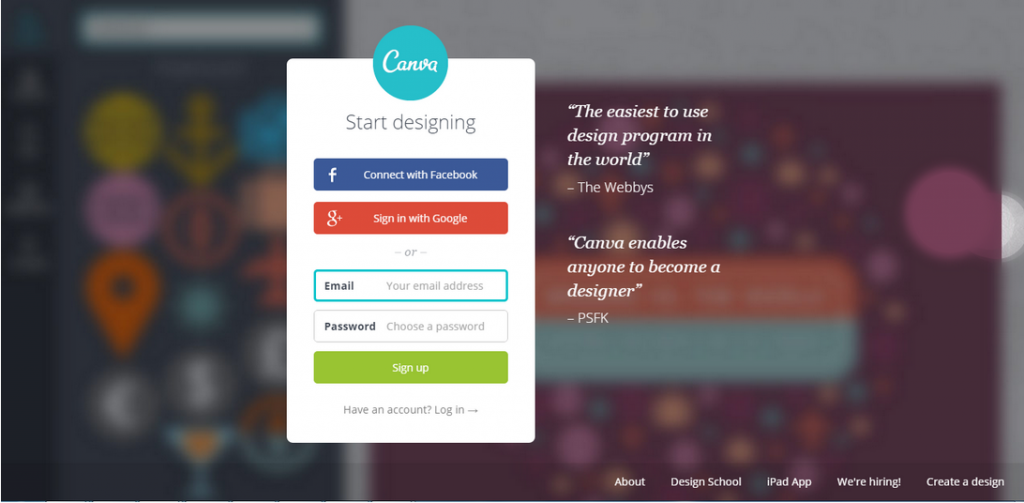 Sticking to the image concept, Canva is a web design center with tools and templates that will help produce an ideal social-ready styles. Canva's goal is to make theme design easy for everybody. It claims that it takes care of the dull pieces to help you save more time designing. This tool has a large database of various features that you can include in your designs with over 1,000,000 fonts.
 Photoshop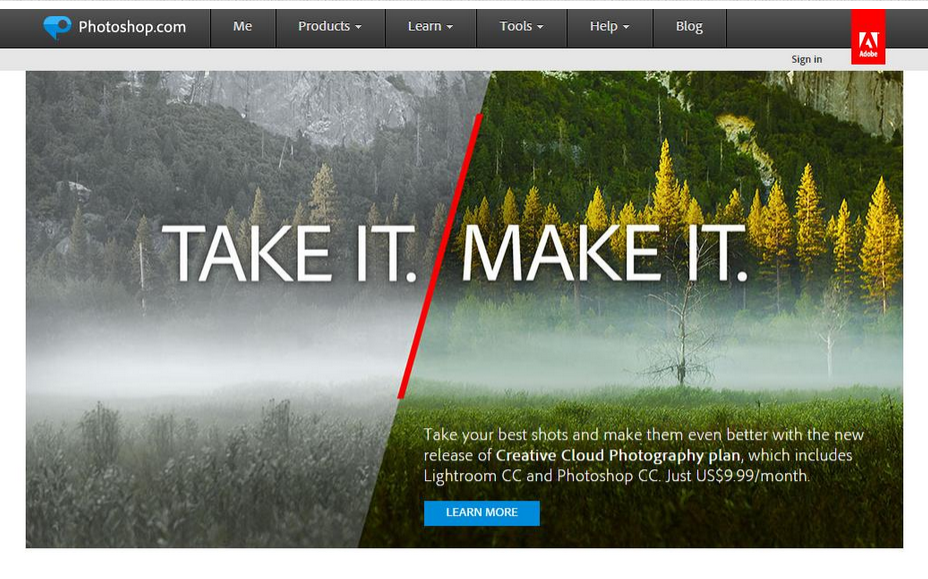 Clearly Photoshop isn't a niche tool and nearly all users reading this have used it in some way or the other. Still, we can't focus enough how essential an image editing software could be used as your social marketing initiatives. Not just because you will find recommended image dimensions for every social media sites but also for definite editing of the images. Whether that be adding text to produce fully fledged edited images or small infographic snippets.
PR Newswire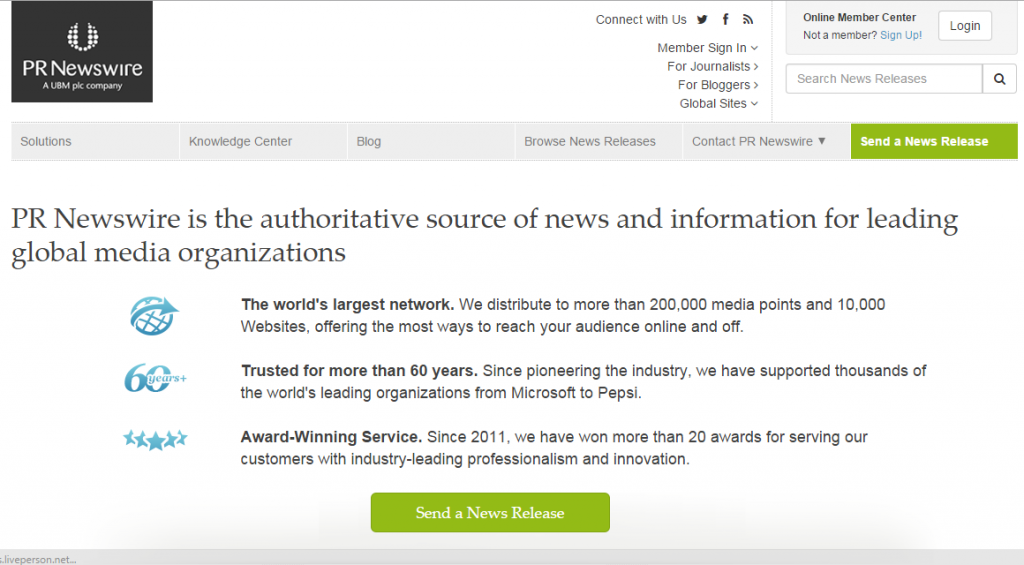 Social media campaigns could be taken to a whole new level with an effective PR campaign in order to support it. This signifies that people from various, and sometimes bigger, communities can interact together with your content by allowing influencers provide it exposure. PR Newswire is the biggest & most comprehensive content and news syndication community in the world. It lets you to deliver press releases to its community of over 200,000 media outlets and 8,000 sites.
This sort of exposure could be priceless if you like a far more curved marketing initiative. The drawback is the fact that this exposure comes at a cost, since you will need to be member to publish.
 PowToon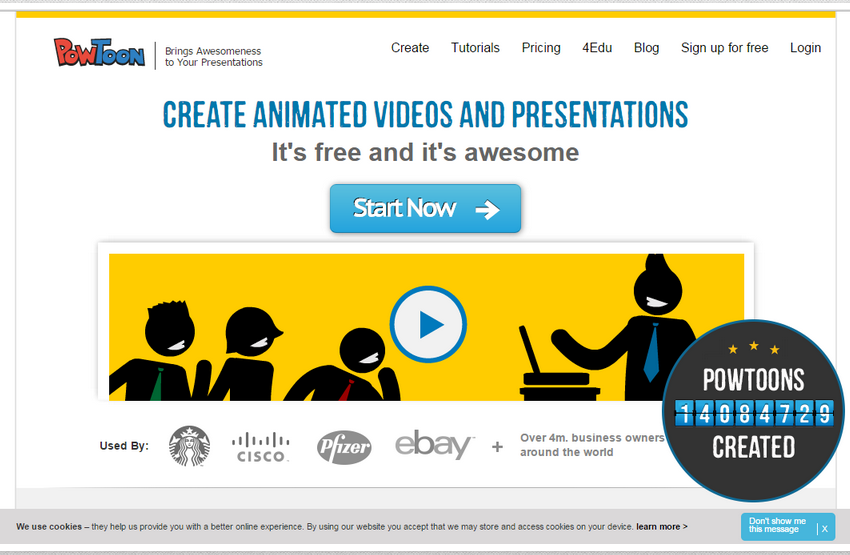 Due to the growing popularity of YouTube and Vine, video content has become as essential as ever on social networking. Although,video creation could be tricky and costly to arrange. PowToon provides a solution. It allow you to produce animated videos that you can upload on large series of platforms including social media. You can subscribe it for free and it provides lots of useful how-to tutorials to assist you creating your chef-d'oeuvre.
GaggleAMP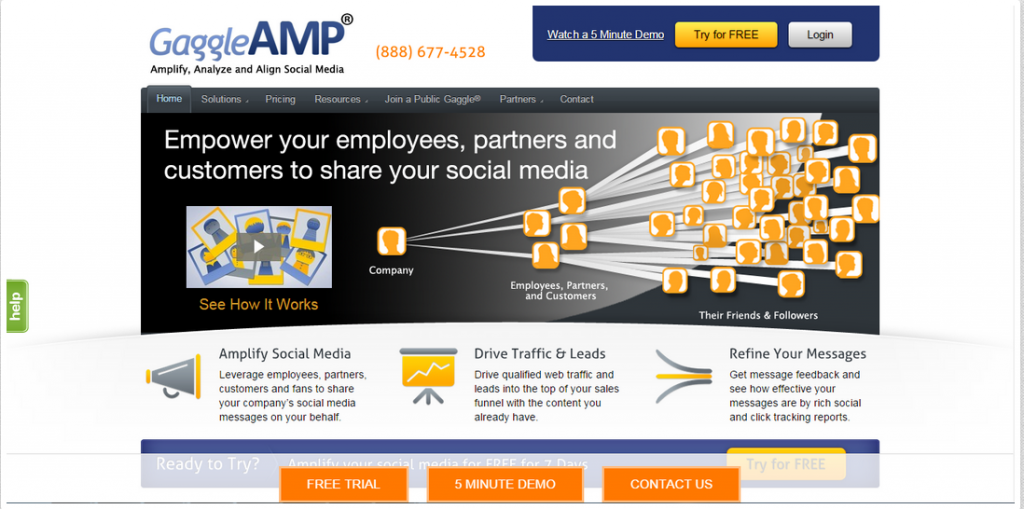 GaggleAMP permits businesses to broadly share their messages and contents by building a network of users that share, tweet and post-business related content and messages. It is gradually capturing company's attentions that their staff is an available source when it comes to social marketing.
Taboola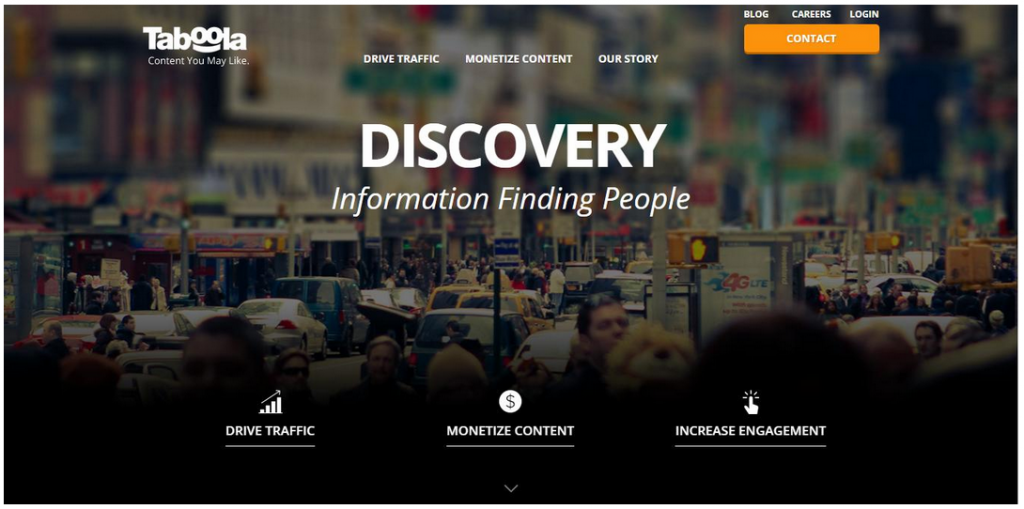 Content submission websites, like Taboola, have grown to be even more popular with those who have content to share plus they could be amazing in aiding social marketing strategies. By sharing your contents onto influencer websites you're growing the number of readers who'll digest, relate genuinely to and possibly share it.
SocialOomph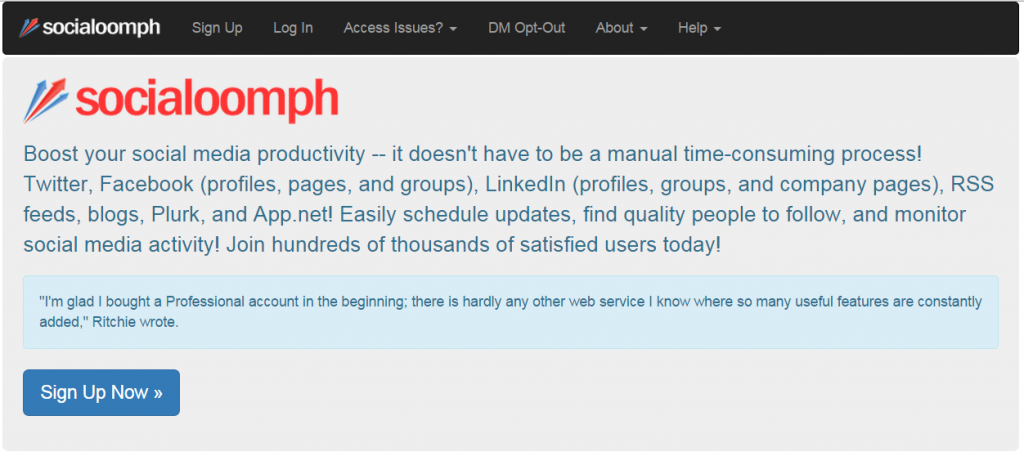 SocialOomph is a nice online tool providing you with a number of free and paid efficiency developments for social networking. You can do a whole lot with this website including features for Twitter, Facebook, LinkedIn, as well as your blog. There are a lot of helpful twitter features like tracking keyword, scheduling tweets, auto follow/unfollow, DM mailbox clean-up and viewing retweets & mentions for brand new followers.
IFTTT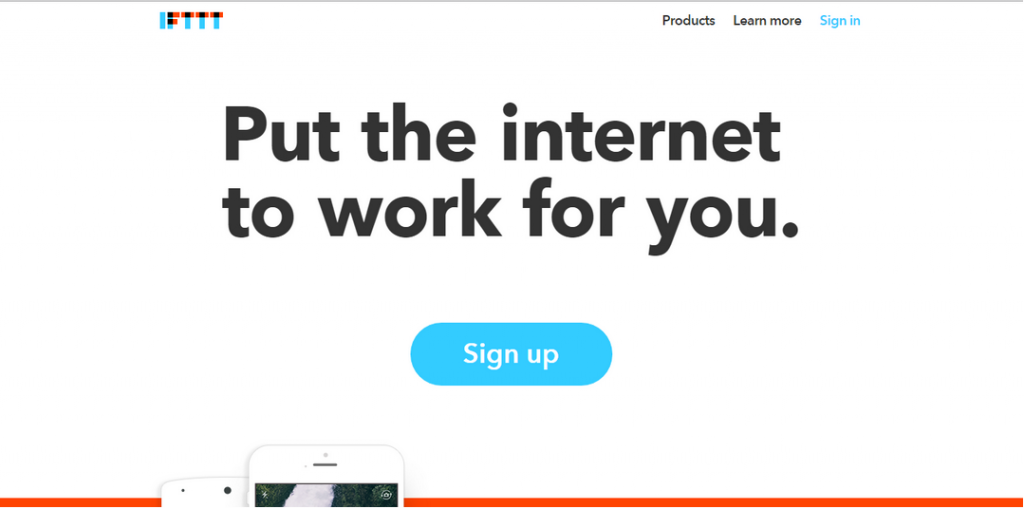 IFTTT (If This Then That) is a powerful online automation website that may help you save lots of time managing your social media campaigns along with other duties through dishes. Can easily link any main channel or network to automate content sharing on websites like Twitter, Facebook, LinkedIn and much more based on any activity you like. Like sending a tweet out instantly each time you submit a new post or receiving an email whenever your preferred journal has anything new for you. However, the best part is, it works well with Hootsuite and Buffer and simply improves these tools even more and it is like an armor for every social media professionals.
Tweepi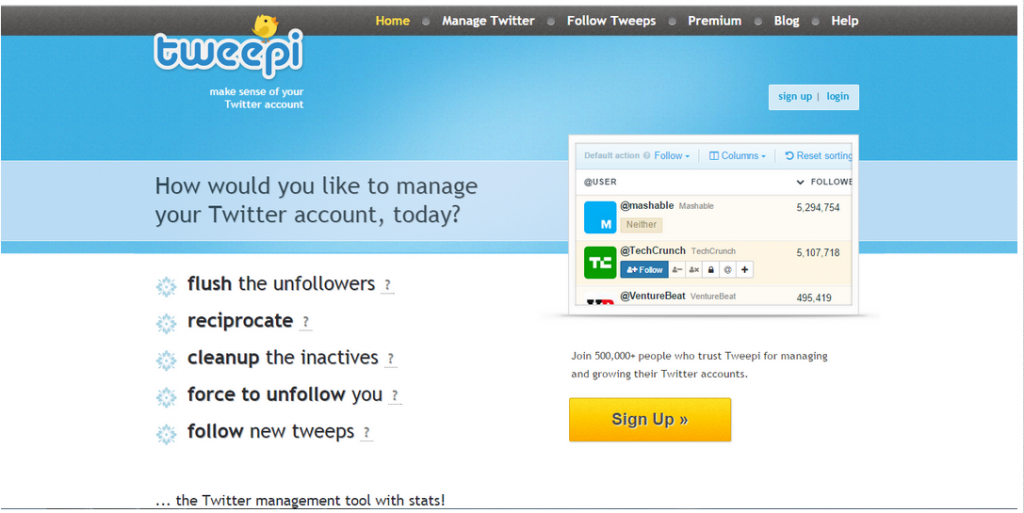 Tweepi is an exclusive twitter management tool that lets you to filter followers, clean-up in-actives, follow fascinating new tweeps and reciprocate following! The Pro edition enables you to do mass follow/unfollow up to 200 twitter users at a time which makes it quite effective tool for twitter management.
Tweetdeck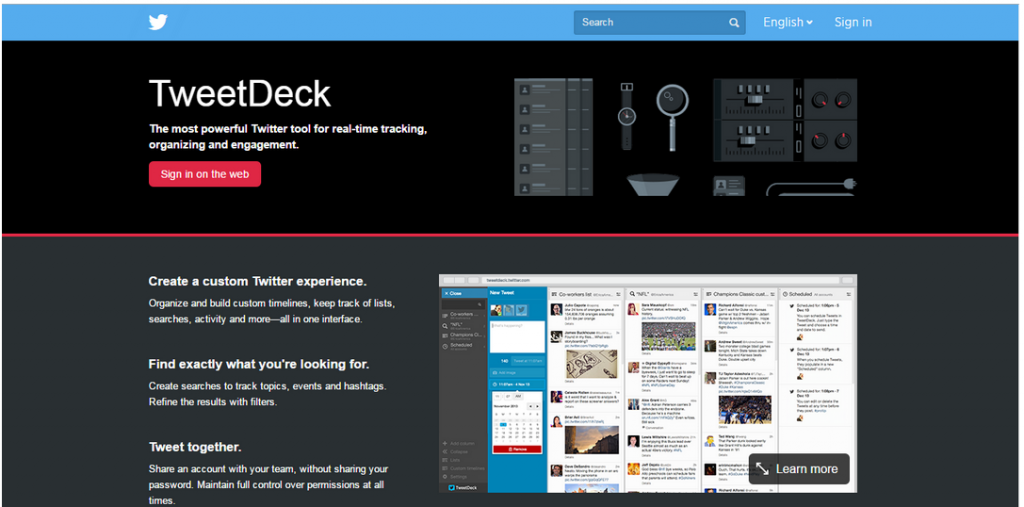 Tweetdeck is an online and desktop application means to manage and monitor your twitter newsfeeds with effective filters to eliminate inactive, spammy users. You may also schedule your tweets and stay updated with notifications for new tweets. This application is now available for Google Chrome browsers, along with Mac and Windows desktops. Lately they shut down their mobile applications to shift their focus on desktop and web platforms.
SocialFlow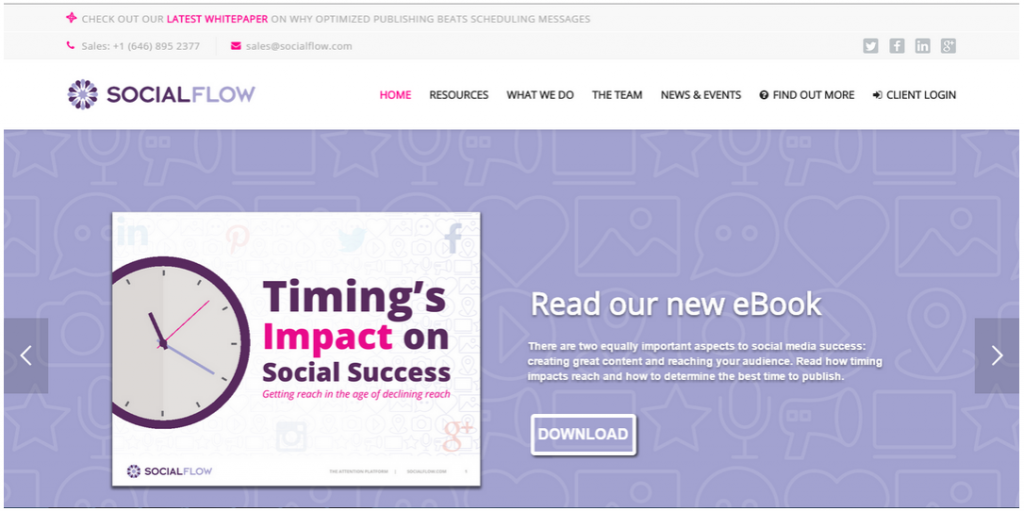 SocialFlowis an intriguing business solution meant to view real time conversation on social networking in order to forecast the very best times for posting content to fully capture maximum interest from target viewers. Some leading publishers use Social Flow including Mashable, National Regional, The Washington Post and The Economist to name a few. This tool provides full range of service that appears to increase market engagement and boost revenue per-client.
Crowdbooster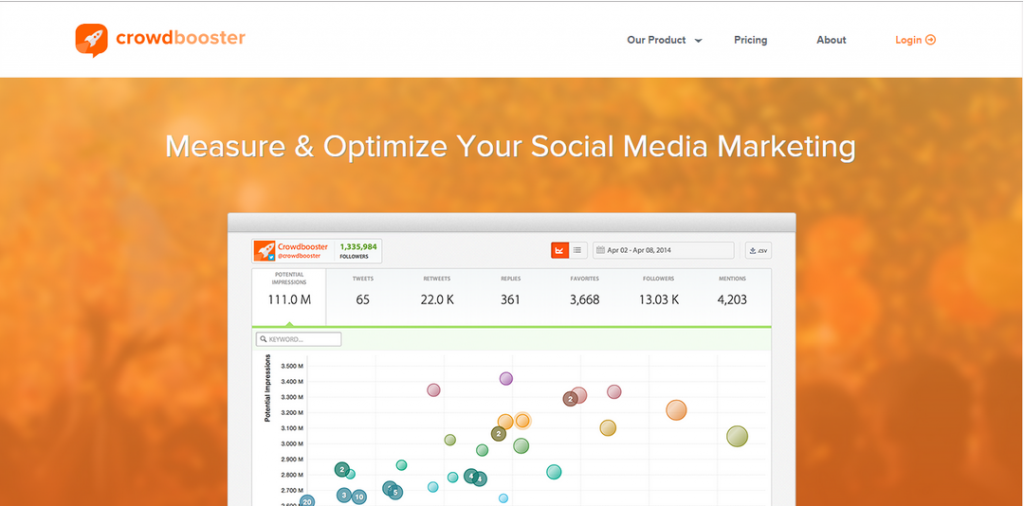 Crowdbooster provides a pair of no-nonsense social networking analytics with tools and suggestions to enhance your web engagement. The innovative platform offers at-a-glance on analytics, recommendations for timing and engagement, content scheduling and audience insights to optimize delivery.

Quick Links:
Sproutsocial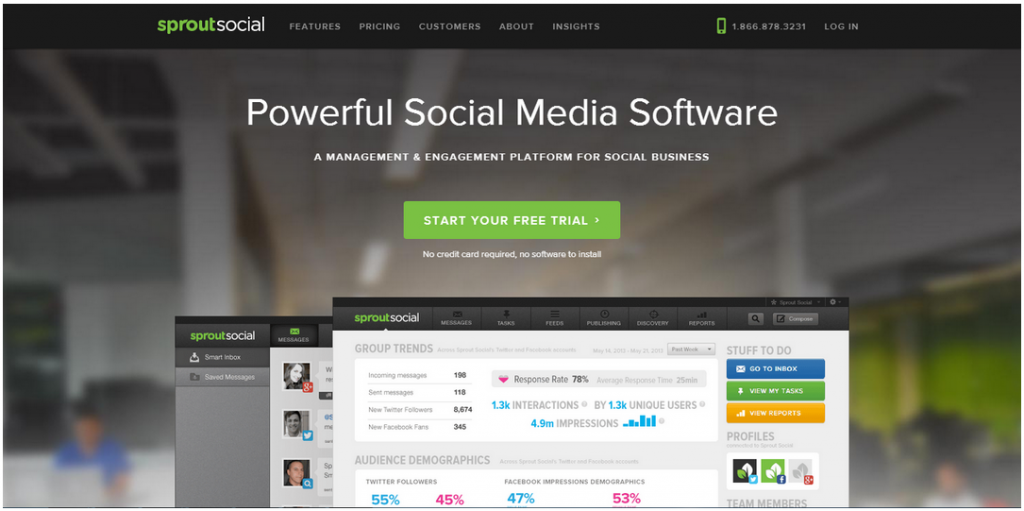 Sproutsocial is an effective engagement and management platform for community business. Sproutsocial provides a solitary flow inbox made to help you never skip a message along with tools to easily post, collaborate and schedule post to Facebook, Twitter and LinkedIn. It also holds rich analytics and monitoring tools to help you envision essential metrics.
SocialBro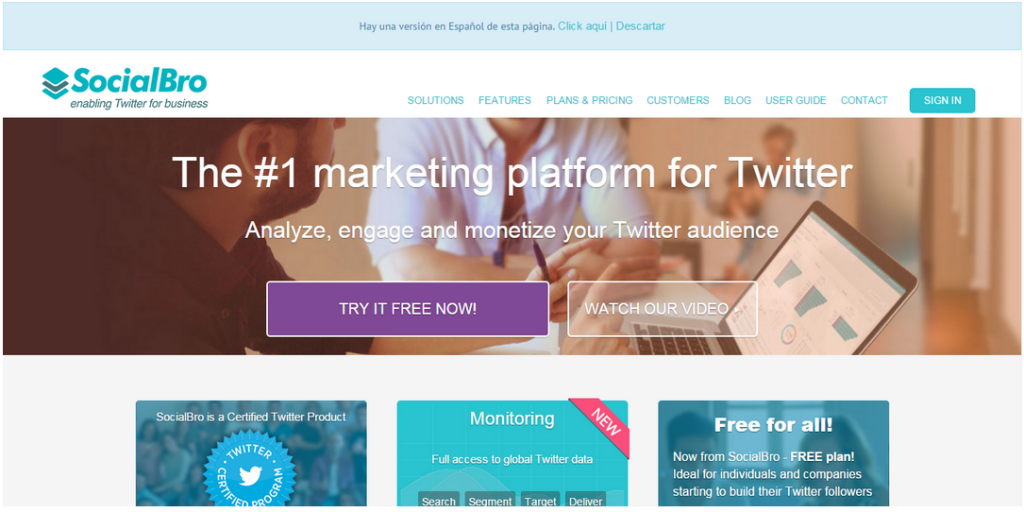 SocialBro helps start-ups and businesses to better engage and target their audience on Twitter. It offers tools to search your community and categorize key influencers, identify the best time for you to tweet, monitor engagement and evaluate your competition. Socialbro evaluates the timelines of your twitter followers to create a report indicating the best time for you to tweet so that it can reach large number of followers for more replies and retweets.
Argyle social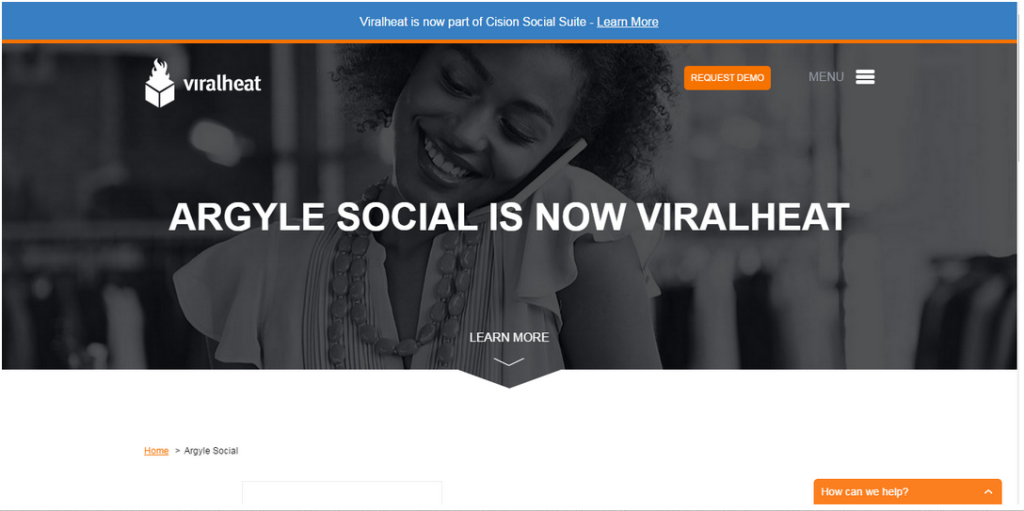 Argyle social is another social media management tool for web-savvy B2B advertising. This tool enables you to merge social data with marketing and sales figures to engage and identify with more leads, quantify and qualify better leads and develop stronger associations with social networking activities.