Social media networks especially Facebook has been playing a significant role in online marketing and emerged as a source of advertising any business. Facebook acquires over 1.23 billion monthly users globally with the US topping the chart with over 161 million users. The US register nearly 90% of entrepreneurs are using Facebook for marketing their business.
With the kind of increase in users registering on Facebook each day creating opportunities to acquire new clients has made the different business especially online to integrate Facebook as an important component of its online marketing strategies. Now that most of the online activities started to happen through online search the online businesses, professionals, buyers, brokers, and sellers are relying on Facebook that offers them the chance to build a community of their existing and prospect clients.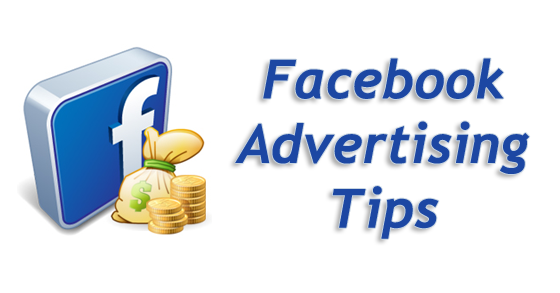 Here are few tips for effective Facebook marketing for online businesses-
Set Up a Business Page on Facebook
Create a business page for your online business which helps in cultivating traffic, lead generation, and customer acquisition. Here are few steps to set-up a Facebook Page –
Ensure the Facebook page for your online agency or business is compelling with targeted keywords and brand name
Add testimonials, achievements and awards etc. to the welcome tab of your Facebook Page in order to attract potential clients
Create a video highlighting your skills and expertise and upload it to your Facebook Page and possibly YouTube
Ensure to fill out all the sections of 'Info' using keywords that are generally used by the users in search engines
Make use of images to offer visual presence of your online business

Facebook Page Management
The idea and meaning of Facebook page management for an online business is to get more people to the page which means 'Traffic', engaging with clients, what to promote and share etc.
Check out the tips to manage an online Facebook Page:
Add your website URL in the 'About' section of your Facebook Page and ensure it is visible to your audience. It's suggested to add URL in the first 80 characters to get the better visibility that offers the chances to drive more traffic.
Link your Facebook Page to your email signature, website etc. to drive more traffic.
Share the content that is relevant to your targeted audience and business. For instance, share the content talking about the ventures including the locations, price, and amenities. This interests the client and might share the content with their friends and acquaintances leading to traffic inflow.
Engage with your clients through consistent interaction by asking for feedback, reviews and questions. Ex: Ask your clients to express their opinion about your service or feedback to make any changes etc.
Run contests by posting videos of your business and ask your clients to vote and offer them incentives such as sweepstakes, video, and photo apps etc.
Promote your blog posts on your Facebook Page and link them back to your website.

Facebook Advertising
Facebook advertising is one of the best ways to get visibility for your online business and also drive traffic to your website. Create attractively and compelling adverts in your Facebook ad campaigns with your business information. Before setting up a Facebook ad campaign, you need to determine your targeted audience for your business.
Here are few steps to follow in order to target your prospects.
Create 'Group Pages' for your online business and provide information and add YouTube videos that share the information to your prospects about your brand, company, product, and service
Conduct 'Polls' regularly on your group page to know what your prospects or clients are thinking. Your prospects might respond by participating in the polls
You can also find your targeted clients by searching based on demographics such as age, gender, location, etc.
You can create Facebook ads for your online business as Facebook matches the content of your advert to the content of the Facebook Page that is relevant. For example, a person browsing a web site about a smartphone will also be able to view the smartphone ad created by the business or company. Once the person clicks on the ad he will be landed on your Facebook Page
Let's see how to create Facebook ad campaigns and attain healthy clicks for your ads.

First Set Business Goal
Determining your business objective and goal is foremost and essential thing required before setting up your Facebook campaign. You need to first understand what you want to get through your ads, is it to create your business awareness, generate traffic to your site or generating leads and sales.
For example, if you are looking out to create awareness you create the ads that allow people to 'Like' your page in the advert that directs to your Facebook Page.
Be Creative While Targeting your Audience
The interface of Facebook ads enables you to pick the demographics of your targeted prospects from age, gender and location to the education levels and interests.
To cite another example, say you are targeting the audience in The US for Music. You can mention your targets as the people who are 18 and above in the US who loves music, music instruments, old music, recording music and etc.

Create Attractive Image
The social media experts emphasize that visitor or a person view the Facebook ad in a particular order.
Image
Headline
Body Text
Therefore focus on creating an attractive and compelling image that determines the conversion of your Facebook ads. Moreover, it's a globally known thing that 'Image speaks more than words'. Create ads with more than one version using different images and copies.

Create Multiple Ads
Generally, most of the business owners or marketers miss out the visibility and CTR earning opportunities by creating just one ad for each campaign. As a matter of fact, you can and should create multiple ad versions in a campaign that impacts CTR for your ads.
The process is quite easy to create multiple ads, as Facebook provides the option to 'Create a Similar Ad' once you have created an ad. You can create another ad by just making even small changes in the text or image. The experts usually suggest creating, at least, four different ads in a campaign.
Some More Quick Links: