Is your business on Instagram? Ever thought of using Instagram Ads? Wondering how to achieve better results with your Instagram Advertising?
Irrespective of the size of businesses, advertising has always been a strong point as far as marketing is concerned. At present the traditional ways of advertising have evolved a lot, transforming it to a method of establishing personal relationships with customers.
And Instagram is acting as a medium to boost up this one-to-one relationship development processes. Via Instagram Ads several marketing giants have successfully earned their customers trust and a glorifying reputation for their brand. However, various small and medium sized businesses are still non-moving with their Instagram advertising. Thus the world of Instagram Ads continue to remain as a relatively new landscape and hence underutilized for small and medium businesses.
Why Should Small And Medium Businesses Opt For Instagram Ads?
In the past few years, Instagram has transformed into a popular social media platform with over 400 million active users. Its user list keeps widening with people from almost every category starting from teenagers, middle-aged to sophisticated marketers. Thereby giving your brand an access to reach out to as many as possible.
Thus before giving away tips to formulate Instagram Ads for small and medium businesses. Let's take a quick look at some of the benefits one can avail with their Instagram advertising.
Instagram offers supreme engagement rates as compared to any other social media networks. Thereby your Ads not only gets seen by many but also casts a shadow of its own in their minds.
Instagram being highly optimized for mobile usage, you get a chance to spread your Ads among a higher percentage of audiences using this social platform. Since Instagram have always been mobile first, they came up with positive ways to tune in the Ads.
Instagram Ads definitely offers you with great results. Unlike others, investing measurably on Instagram advertising pays off a lot, offering your brand a massive attention and hiking up the online sales.
Now when you are well aware of the need for advertising on Instagram, we can proceed forward with tips that will help you create Instagram Ads.
5 Ways To Create Instagram Ads For Your Small Or Medium Sized Business:
#1st WAY: Host Giveaways Through Instagram Ads
Whether its individual or collaborated, hosting giveaways can simply turn out to be an important aspect of your Instagram marketing. So investing a certain amount of money for such purposes, repays you back by creating a worldwide awareness for your brand.
Since the promotion of a brand directly boosts up its online sales, thus majority of small and medium-sized businesses should focus onto the rule-book Instagram presents for advertising purposes. As compared the Facebook, Instagram doesn't have too many promotion rules, however, some are intact and need to be followed.
1> Acknowledgment: The giveaways should clearly depict that the business promotions are not endorsed, sponsored or even associated with Instagram by any means.
2> Avoidance of Inaccuracy: Neither should the businesses itself tag any irrelevant content, nor encourage audiences to tag inaccurately.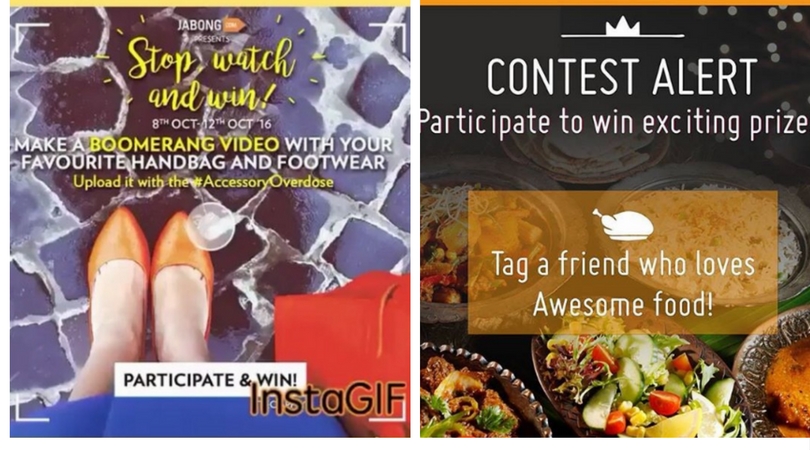 Thereby getting creative with your Instagram giveaway ideas open up a completely new route for your businesses to proceed with Instagram marketing. For a beginner's guide, you can consider running contests which require participants to add photos or videos along with your brand name mentioned via hashtags.
#2nd WAY: Maximize Brand Awareness Via Influenced Instagram Ads
Most small businesses can benefit majorly by applying this technique. All you have to do is facilitate an Instagram account takeover. Yes, a takeover in the sense inviting a guest Instagrammer to post on behalf your brand. Since the influencer already possesses a huge queue of followers, a simple takeover can  popularize your brand and help you generate adequate ROI.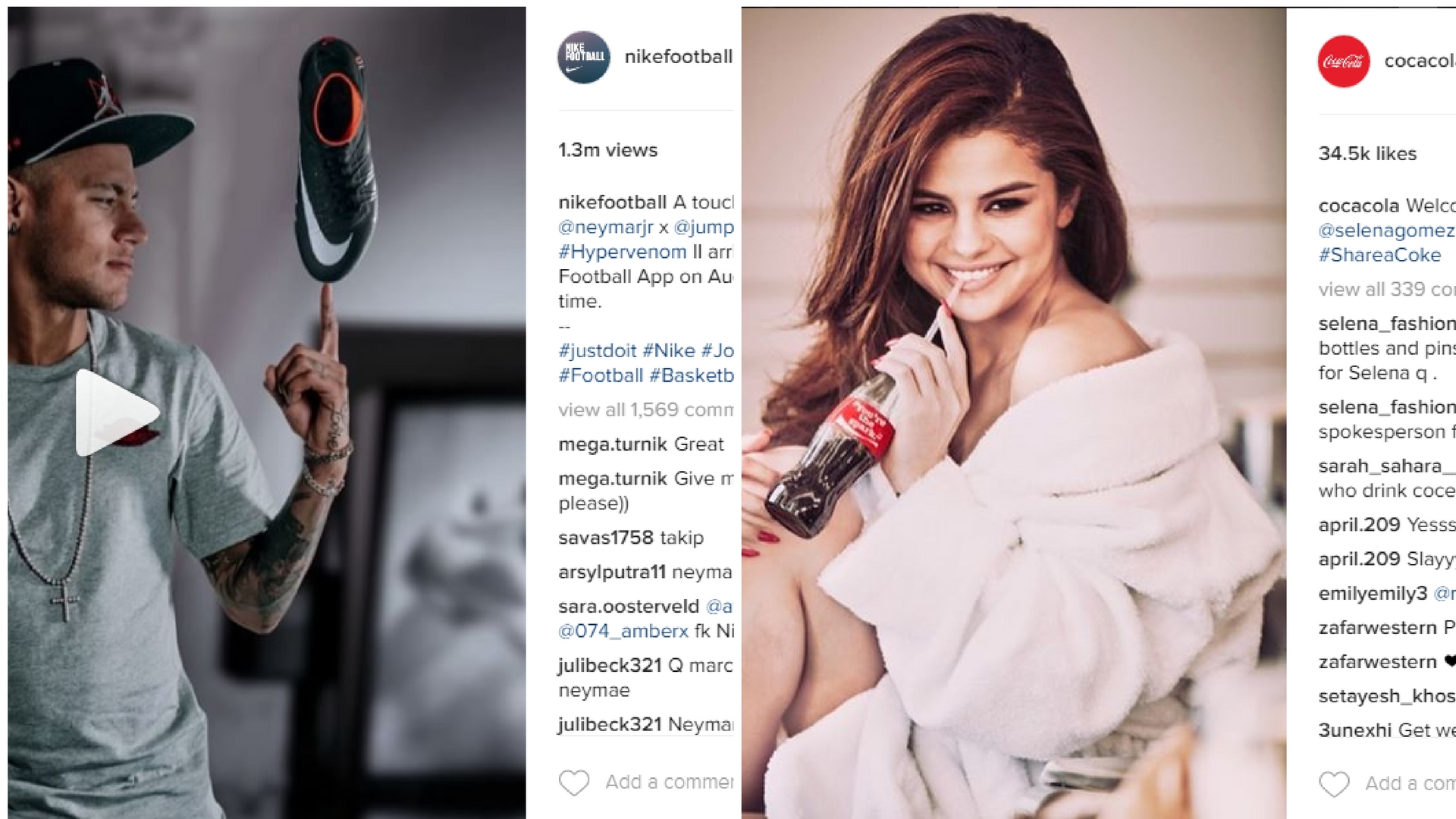 Besides, all this one can also utilize the power of Instagram Ads up to its full potential by allowing special promotions. Leveraging the support from a well know face or hiring models who would become a part of your product advertising, adds a lot. In that manner, you could successfully kick up a notch with your brand awareness with Instagram Ads.
#3rd WAY: Incorporate User Generated Contents Within Your Instagram Ads
On taking a closer look at the Instagram marketing strategy of some best-known brands. You will definitely observe a pattern which they have been following with their smart advertising on Instagram.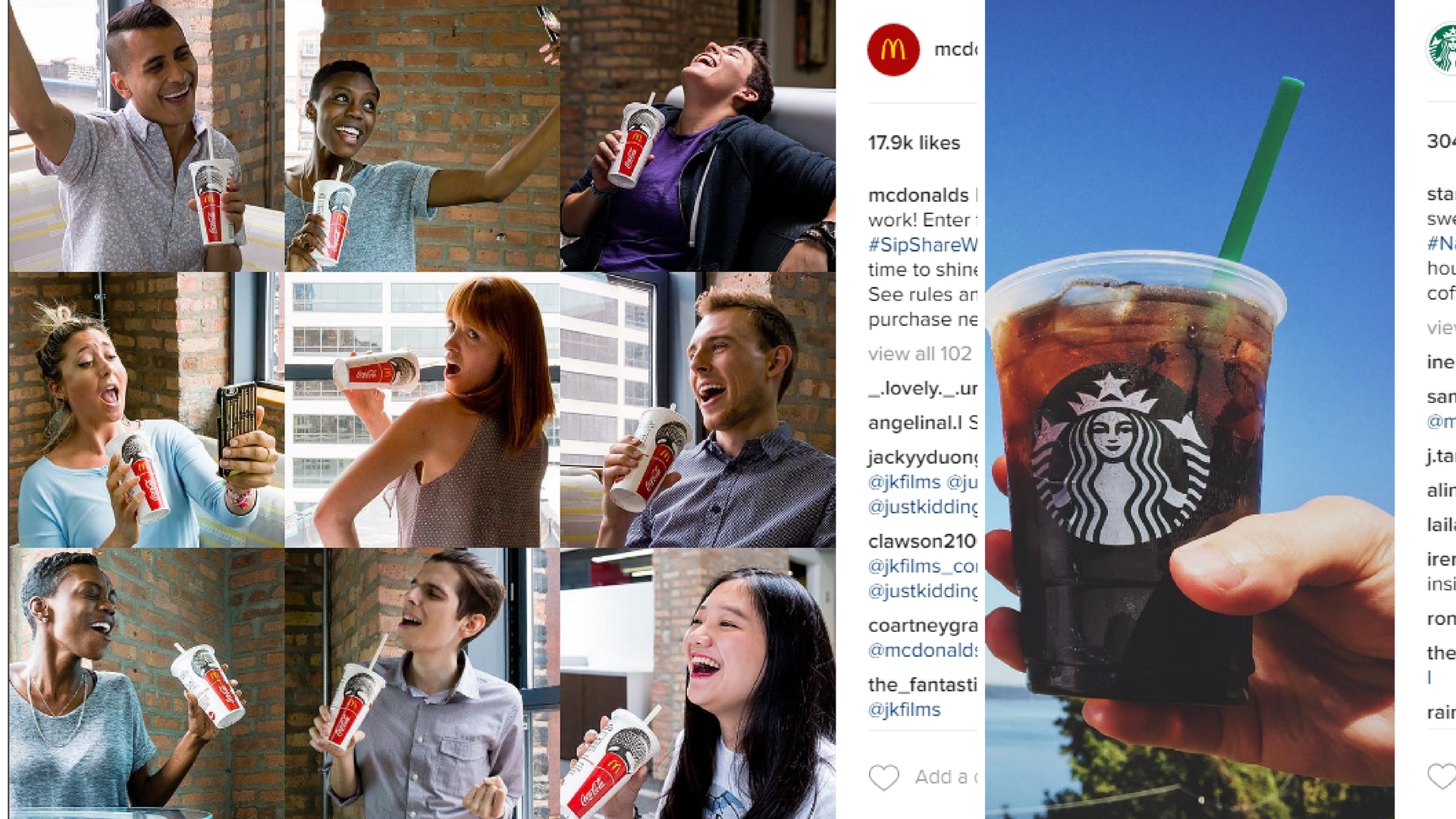 After thoroughly examining some of the major successful Instagram Campaigns, hereby I present you with some genuine tips;
Unique and candid photos where the user poses alongside your product are considered to be authenticated for visual marketing.
Especially selfies are most compelling as most people are very passionate about clicking those. Thus a simple selfie featuring your product is as good as gold.
Keep your eyes open and look what type of user generated contents are successful campaigns using. You might come across something inspirational and implement that technique.
Always look for ways to simplify the buying processes for your Instagram followers. Also provide them with exclusive pictures of your upcoming products.
#4th WAY: Communicate Your Brand's Story Through Instagram Ads
We all know how an image speaks more than simple texts. Thus Instagram being a social platform based mostly on curating visual contents. Every image or video stands a chance of telling a new story about your brand.
So be an opportunist, search for ways to fit Instagram Ads into the perfect spots. Before moving forward with your technique implementation, it's important to think about what fits your overall business. Choose cohesive images and work on focus keywords, hashtag usage along with captivating headings or captions. In doing so someway or the other your business will be influencing its viewers and compel them to buy your product.
#5th WAY: Increasing The Targeting Precision Of Instagram Ads
Via Facebook
In order to ensure that your Ads visibility is not only constricted to Instagram users but is seen by the right people across the globe, collaborate with Facebook. Previously Instagram Ads could only be viewed and purchased through the platform application itself. However with proper synchronization with Facebook, it is now possible to streamline the process.
If you are already having a business Facebook page follow this quick steps to sync your Instagram Ads:
Click on "Settings" present at the top of your Facebook business page.
Within the settings, you find the "Instagram Ads".
Simply click on that tab and connect your Instagram account to your Facebook business page to get started.
With Facebook having a plenty of practice perfecting arts to increase targeting precision, it's best put on an associative effort.
Conclusion:
Instagram being a creative social media platform attracts a lot of small and larger businesses urging them to get along with their marketing campaigns. And in the long run, it has produced assertive results with a deeper impact upon several social communities.
Thus you can simply amaze people on Instagram not by just posting images but with your dedicated Instagram Ads. And with these amazing tips in hand, you can simply kick a notch up with your Instagram advertising for small and medium sized businesses. Did this seem beneficial? Share your point of view with us via your comments. Thereby if you're willing to win the race of Instagram for business, lace up now and get started with Instagram Ads!!!
Some More Quick Links: