Instagram advertising….one of the best strategies of digital marketing.
Around two and a half years ago, by making its API open to all the marketers, Instagram created a sensation in the digital marketing world. Just within a year, more than 400 campaigns were getting ad recall as 2.8 times higher than that of Nielsen's norms for online advertising. That is the power of Instagram Advertising.
Since then, Instagram has been trying to bring various beautiful features to help the marketers grow with their business. As it is the best photo-sharing app, Instagram Photo ads were very popular. Next, they introduced the video ads which are much better than the photo ads. Later, Instagram Carousel Ads were rolled out to create tremors of fear in its competitors.
And what is new?
Now, Instagram rises curtains to its new Video Carousel Ads feature.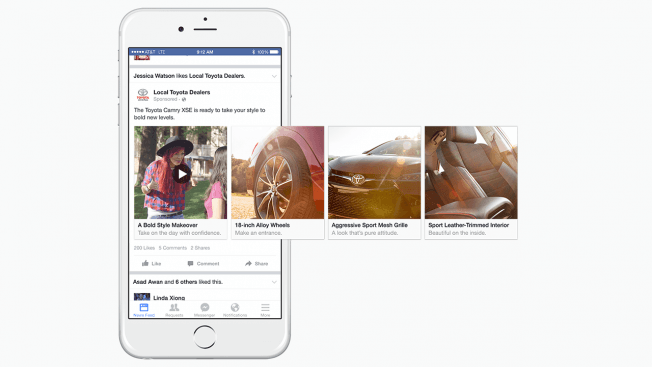 Best things of Video Carousel Ads
:
Storytelling is the important thing in digital marketing. So, you have to select the right way to explain your story clearly. The combination of the static photos and videos is really a great tool to run a successful campaign on Instagram.
In the new feature of Instagram, Video Carousel ads, you can use three to five videos in an ad. In this, you can use either videos or photos or the combination of both.
One other best thing is that marketers can choose the order of the content as they wish. They can have the control over the sequence of the content. So, Instagram Video Carousel ads give a great flexibility for marketers to describe their story in an excellent way.
Why Video Carousel Ads?
For a year, Instagram Carousel Ads have been a part of Instagram Advertising. Using this feature, marketers can use multiple photos showcasing their products with better storytelling. This feature works well for marketers, giving an additional 2.5 ad recall points lift.
From the past six months, the video content views increased by 40%. The video ads are showing better results in conversions and engagement than the static photo ads.
Now, the combination of the two fantastic features, video carousel ads, would definitely be a fabulous feature for marketers in driving more favorability.
Who can better use this feature?
Any business right from movie studios to automotive companies can use this advertising feature of Instagram. For example: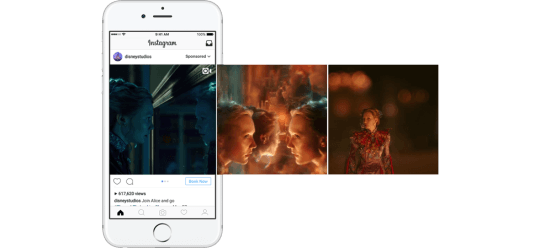 Disney has created a carousel ad using this feature for its upcoming film, Alice: Through the Looking Glass. Targeting young females of 13-24, Disney created this ad showing up the journey of Alice to the wonderland through the mirror. Besides, Disney also attached a Book Now button, which allows the users to book tickets from the ad.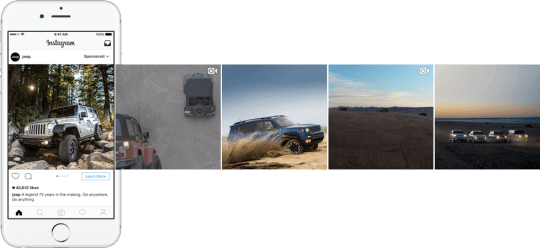 The popular automotive company, Jeep, also used this feature to create awareness of its four-wheeler. It used photos and videos alternatively in a video carousel ad, featuring many of its iconic models. It created this ad targeting the 18-34-year-old in the US. As it is an awareness program, it included a Learn More button in the ad.
Conclusion:
Advertising is the main element in marketing a product. In digital marketing, we are using the social media platforms for better audience reach and engagement. You have to show something different in the process. You should give a new experience to the audience through your advertisements. For that, you have to try new features in different platforms.
Instagram is really making an experiment on giving a new experience to audience. With the video carousel ad feature, the limitations for better storytelling reduced to a great extent.
One more good news for marketers that, video carousel ads are also available in Facebook. So now, you can have a billion people reach for your product with the video carousel ads.
Some More Quick Links: