A hashtag is usually a way used by people for searching tweets having some common topic. Hashtags are the small links preceded by a symbol "#" which was introduced by social media giant "Twitter". And now these hashtags are also used by several other social networking platforms such as Facebook, Instagram, Pinterest, and Google+.
Hashtags serve a purpose of grouping and organizing the posts which are using some common words and sentences including hashtags for search purposes and trending. You can easily search relevant topics using hashtags and join trending conversation using a hashtag. But what does it mean for business purposes?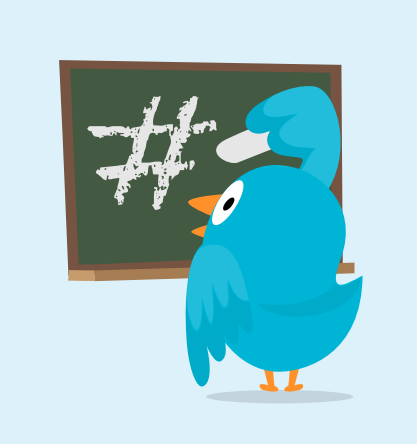 Firstly, the only thing you shouldn't do with hashtags is to ignore them. Using hashtags in Twitter benefits businesses in numerous ways like they can widen your audience, your content will reach out more people, they help with branding, letting you target specific market, get your content found easily, help with your SEO and much more. However, it's important to create proper hashtags. So, here are 4 simple steps to create an influential hashtag in Twitter –
Step 1: Create and Use Brand, Product and Campaign Hashtags for Your Business
Let's say you have a restaurant in Wembley. Create a unique hashtag for your business name – for example, #MikeRestautantWembley. You may have a specialty in Italian food so you can also use hashtags like #MikeWhitePasta, #MikeCreamyPasta, etc. It's better to check the availability of the hashtag name across all the social media platforms before using it because it should be unique. Consider it as your brand or company's signature. You can also create a specific hashtag for your campaigns such as #MikeFreeCoffeeFriday and ask your followers for tweeting it and win a free coffee. This will entice people and make them engaged with your brand.
Step 2 – Use Trending Hashtags to Promote Your Business
You can easily check which hashtags are trending at the moment and which topic is being popular in the world and/or in your location and use them to promote your business. Just keep in mind to pick the popular hashtags only that does make sense and can actually be related to your tweets. Using inappropriate hashtags will make your image as a spammer and chances are there that it can even lead your account suspended. Trends on Twitter can be found on the left sidebar, in Google+ on "What's trending" section, on Instagram it's in the "Explore" section. Check trending hashtags daily but only use them at times when you really think of a creative and relevant way to use it. Be smart and it'll pay off for sure.
Step 3 – Try Content Hashtags
Contents hashtags are a bit easier to use – they might not be as trendy and super-popular, but they are safer to use and will attract more audiences. Products, Location, Events, and Lifestyle are some of the popular examples of the content hashtags. Do your search and see what you like yourself. For local businesses, it's very crucial to use the location tags for targeting their local audience.
Step 4 – Don't Overuse Hashtags
Using hashtags is of utmost importance especially for businesses, but more often it's even more important to remember not to overuse them. Never overload your tweets or posts with hashtags. It will make turn your tweets to look needy, unnatural and spam-like. 1 or 2 hashtags in a post is good, but don't use them into your every single post. Remember to keep your posts relevant and meaningful for your followers!
Also Read The Following: