Instagram reels keep getting into the limelight of the social media generation. Well! Why not? Every time we search on the web regarding the secret of hacking the Instagram algorithm, we keep getting content that includes reels. 
It is no secret that the Instagram algorithm favors newly added features such as stories and reels. Also, the CEO of Instagram already announced in the July of 2021 that "Instagram will no longer be a square-photo sharing app." Which leads to the similar question of what Instagram will be then? But with recent revelations of – How the algorithm works, it is utterly clear – that Instagram is currently favoring video content on the platform.
Tik Tok users are especially worldwide, but US citizens are the major consumers on the platform. But due to the major defamation of the platform concerning various geopolitical reasons, the users of Tik Tok are desperately looking for an alternative. And Instagram reels are the most optimal choice for everyone.
And since Instagram is getting bigger and better with its numerous classy updates, there is no better place left for marketers and brand ambassadors to promote their brands and services.
Instagram Reels: A Kick Ass Hack For Easy Instagram Marketing
 
In many ways, Instagram reels are breaking the records of engagement and profile reach on the platform. And this is not just for the brands but the markets too. Instagram is becoming the one-stop for everyone's 'reach' needs. 
On the reels tab, instead of seeing reels from your following profiles, you see reels that are most popular and trendy. It means that anyone who makes reels can get on the top charts. They only have to be careful regarding the content they make! 
There are many ways to conquer digital marketing with reels. These reels have shown their flexibility in many terms. The main purpose of anyone who is involved with reels is to entertain people or themselves. Consuming short videos are as easy to engage people as they are to create.
Let us note down the perks of using Instagram reels to gain an audience.
Short videos are easy to create.

Short videos are a great way to give an overview of the brand and services.

With a creative approach and dynamic tools, short videos can deliver useful information without boring people.

Instagram reel tools and effects also help to boost the video on the platform.

Reels seem to be quite entertaining yet fit for marketing because they connect with the audience on a subconscious level.

Although every brand wants to show itself in a professional light, reels offer them a chance of being informal and personal yet professionally delivering the brand message.

Instagram reels let your audience sympathize and relate to you and ultimately lead them to become your loyal fan.

With

Instagram reels

, it is easier to tap into any marketing format – digital marketing, affiliate marketing, or network marketing.
Ideas That Cater To Instagram Reels Marketing Strategy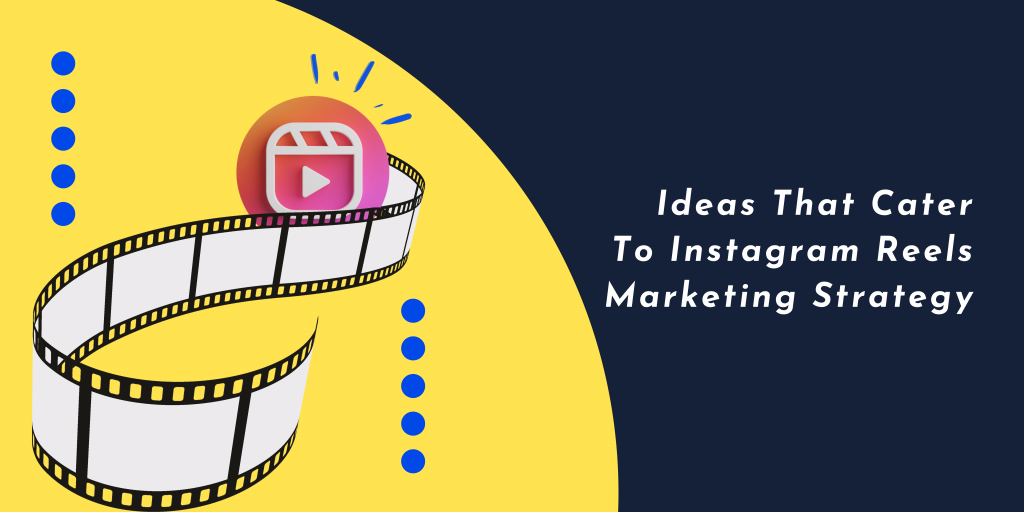 So far, we have known that digital marketing with reels is a winner winner chicken dinner. However, even if you create these short videos, you don't need to get a similar reach as other content marketers. 
Every feature of Instagram favors you more when you make content that suits your audience. Many times people complain that Instagram reels are not working for them. There is a reason for this issue. 
So, let us tap into the ideas that cater to your every reach issues in a social media marketing approach. In this section – we will talk about the reel creation strategies which can relate to your brand and the purpose of posting Instagram reel videos.
As a brand, you are looking for a firm audience base, the audience who is familiar with your products and services. But you do not want to stuff your audience feeds with how great your product is. They will eventually get bored of your content.
The key to hooking your audience in real-time is providing useful content to your audience regardless of what your product is! This way, you can gain the trust and credibility of your audience and, side-by-side, build your brand value.
Once you have done that, no one can stop you from creating an army of loyal followers. Here are the ideas that can cater to your brand needs via Instagram reels.
1) Create Reels That Educate
Instagram uses an algorithm that automatically boosts the content that educates. Use that to your advantage! No matter which niche you are in, there will always be room for tutorial videos.
You can pick these evergreen tutorial ideas for creating reels of Instagram videos.
How-To: Short How-To videos always stand a chance on the platform because gen-Z is always up for learning.

Myth-Facts: Another category is Myth-Facts. Every industry is suffering from some misbeliefs that hamper the overall lead generation and conversion for the brand.

History: Well! History is not a favorite of many, but it is still up for engagement when you run out of tutorial ideas.

Hacks: We gen-Z, always a hack junkie! Your audience really loves to find loopholes in the technology and get more convenience from it. 

Dos and don'ts: Being able to do something with perfection is a dream of every individual. Sharing

Instagram reels

video

s of Dos & Donts will help you gain the edge of your audience and build trust.
2) Participate On Trends That Seem Relevant 
When you are solely dependent on getting engagement with reels, you must follow trends and participate in them. Although! Trends seem to be changing all the time, but here are some evergreen trends that have sustained the massive buzz of very popular short-lived trends.
10 Year Challenge: Use a ten-year-ago image or footage of your brand, then show the current footage. Merge them and add relevant effects.

Trendy Music Reel: There will always be trendy music in the reels. Use them to showcase your products and services.

Bollywood Or Hollywood Edits: This is a meme era where folks like to use funny clips of any Bollywood or Hollywood movie and edit them to relate to their niche. You can do that too!

BTS: Behind the scenes reels always leave a lasting effect on people. You can use this format to flex – how your team is so hardworking or how great is your work culture.

Show the #Realside of your product: Using that hashtag, you can run campaigns that can easily showcase your products and services.

Filter Challenge: Filter challenge is an eternal trend. You can always pull it off and express your ideas and thoughts more effectively.
3) Share Testimonials And Customer Reviews 
Testimonials and customer reviews always build trust in your existing customers and invite new customers by creating authenticity and credibility. With Instagram reels, you can easily share the clips and screenshots of the following actions and become the most authentic brand for your clients and customers.
Comments

DMs

Story Mentions 
4) Showcase your products in action
It is always engaging when people promote their products showing proof of their authenticity. This marketing strategy easily incites trust among the audience and removes any form of doubt regarding the credibility of your words in the advertisement.
5) Leverage user generated content
User-generated content is the root of engagement. It is always hard for marketers to save time and money while generating engagement. Well! Not anymore! Because user-generated content is something that is already popular and engaging. You only have to share the same ideas with your folks without doing any effort.
Some of the most popular user-generated content that you can try are-
Collaborating with other creators,

Sharing the reels of other creators,

Responding to the reel of other creators by creating reels with the same theme and ideas,

Participating in fun trends that share your brand ideology,

Creatively using a really generic trend and relating it with your brand or niche,

Appreciating other brands on their new achievements or service updates.
6) Hire Instagram Influencers to do affiliate marketing with your brand.
Leverage the power of Instagram influencers and channel their fanbase to your brand. Currently, the Instagram influencer market is one of the biggest marketing conduits that can potentially generate more than 30% more engagement than any other usual advertising format.
In this social media generation, people believe in true stories, and since they trust their favorite influencer, they will trust you if an influencer markets your product or services.
7) Make Engagement Instagram Reels 
Many times, you are left with no special ideas in your social media marketing closet. To remain consistent in such times, few ideas are solely oriented to generate engagement and maintain visibility among your audience.
Create reels that showcase the sentiments of folks regarding the current trend of your services.

Run a 'new feature coming' campaign.

Post contest alert reels.

Post reels on festive wishes and sentiments.

Share reels on highlights of the year.

Collaborate with other creators.

Create transition videos.

Show your support to a global effort.

Come up with random snaps of your workforce in action.

Showcase your awards and achievements.

Showcase your global or national certifications.
8) Inspirational and Motivational Instagram Reels
Share the stories that you admire the most and believe that it relates to your brand. It can be the stories of any –
The famous personality of your niche,

Your own company story,

Stories of how your team make things happen,

Stories of a brave employee, or

Stories that showcase that you and your firm always overcome difficulties no matter how hard they are.
9) Keep It Precise And Entertaining
Reels are meant to be fun! And as long as the time limit of creating a reel is, it is quite easier to include the details you need. I guess one minute is enough. However, if you think that the topic you are discussing requires more time than one minute, then create a second part, or third, as long as you need!
It keeps getting more and more interesting as you give them different sequels of the same topic. Your audience has to wait for that another part, which means they are going to get hooked up with you until they get the whole story.
10) Boost Your Content
Well! Many times, you will not have to do paid promotion of your reels, but it is more than merrier to do that. By boosting your reels, you will cover extended ground and get more eyeballs towards your brand.
How To Use Instagram Reels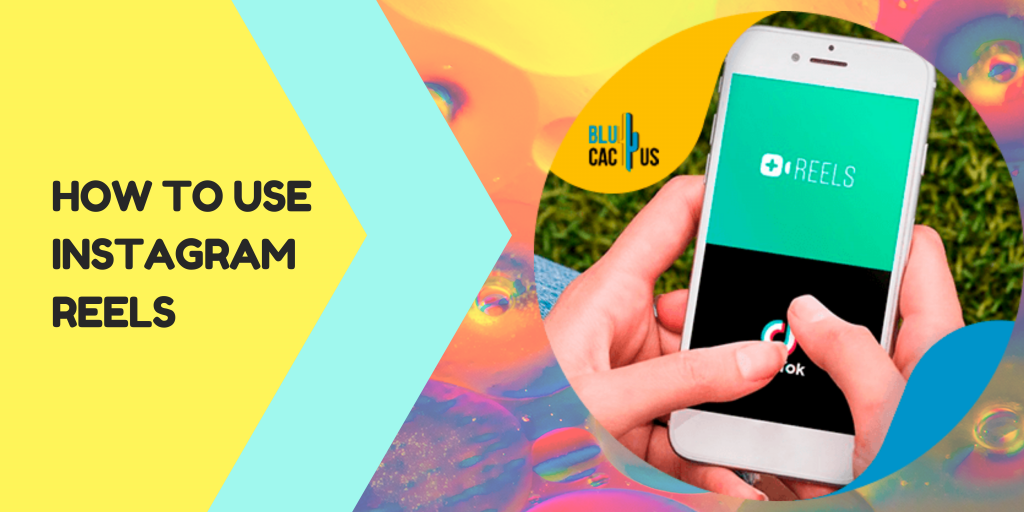 Using Instagram reels to fulfill your dynamic social media marketing strategy is an uplift for your brand. If you are a daily user of Instagram, you would know that whenever you open an explore page to search for other accounts and hashtags, there will be an enlarged reel content. 
It shows how reels are being promoted on the platform than other content formats. Similarly, Instagram stories also appear on the explore page in an enlarged size, which directly leads our attention to them. 
Apart from the explore page, Instagram has already provided a separate tab for reels in the feed dashboard. All of the engagement functions for example likes, comments, and shares are given on the bottom right side of the video. If you are familiar with Tik Tok, you will find that reels Instagram is almost similar to it. Instagram is still improving the tools and effects of reels on the platform in competition with Tik Tok. 
To use Instagram reels, you have to open the story camera from your phone then choose the 'reels' option given at the bottom of the window. Once you do that, there will be options like shooting video or choosing media from your device storage. 
After that, there will be a series of tools and effects for you to edit the content according to your wish. The four major actions that affect your reel are listed below-
When you are done with all these actions, your reel is ready to be posted. You can either share them directly to your followers' DMs or you can post them in your feed and reel section. 
Hey reader! You just got pro in creating Instagram reels.
In Conclusion
Instagram reels have opened up a portal for marketers and influencers to create better engagement prospects. Use these evergreen seasons of dynamic trends and opportunities brought by Instagram reels and have created a special place in our marketing strategy. 
Follow these ten reels-digital marketing ideas and make the most of this platform. Also, if you are facing difficulties keeping up with the trends and consistency, then give a hand to our excellent social media management software 'Socioboard'. It has this assorted range of comprehensive tools, such as-
Post Scheduling

Message Scheduling

RSS Feed Reader

Detailed Analytics and Engagement Reports

Integration with five other platforms – Facebook, Twitter, Linkedin, Youtube, and Pinterest.
With such dynamic tools, it is easier to manage the social media accounts and the engagement rates without any hassle.
So what are you waiting for?
Get yourself the convenience of the best social media management tool – Socioboard!

Read More