The customer engagement strategy is a crucial way to line up your business marketing ideas. Around 60% of consumers believe that marketers should keep these strategies on a priority basis. 
Therefore keeping a solid target on making a strong relationship with consumers and bringing reliable consumer experience all over specific areas should be the key goal your business should target to establish.
Customer engagement is a significant segment of your business approach that helps to achieve the success of your entire brand participation. If the participation shows a good result, consumers are more expected to convert into potential consumers and reprise acquisitions.
To fulfill customer expectations, you have to keep a customer engagement strategy in your business.
Click on the play button to listen the podcast:
What Do You Understand By Customer Engagement Platform?
A customer engagement platform is a tool that advances every segment, supports you to make a strong bond with consumers during the entire journey of a customer, checks consumer activity, and confirms the best customer engagement tactic. These platforms can experiment with advertising sales and consumer service marketing events. They allow team members to customize events by consumer data study and checking business outlines.
What is customer engagement?

Customer engagement helps advance consumer satisfaction with your business, which depends on your optimistic relations with consumers and the best deals you offer. It can be fulfilled through several networks, from online platforms to your business personal content page, and spreads beyond just fascinating customers towards your product. The concept is to sustain and endure to reinforce your bond with your consumers on an ongoing basis so you can incessantly promote an involved user.
Your best items and deals shouldn't be the single cost you give your consumers, though you should even help them during the consumer approach. When they might be the managing aspect, mainly in the starting point, you should confirm you're making high-quality content your consumers can get for free of cost. It will develop consumer experience and trustworthiness.
Key point: "Customer engagement is about beyond just increasing sales". To make consumers more involved, you have to give background support and significant interaction.
How to measure customer engagement
Different categories of companies measure customer engagement in so many different methods. For instance, a store manager will target the initial buying rate, the number of products bought (Investment), and the ratio of items refunded. A similar vendor might also evaluate involvement with its page and its promotions. For example, visit rate and the number of sites explored. 
Why is customer engagement significant nowadays?
By keeping a good customer engagement strategy in your business, you can:
Raise consumer trust and consideration

Generate revenue

Gather the response of your consumer
1. Rise in consumer trust and consideration
When a brand regularly communicates with its consumers, those communications are significant and reliable. They're more expected to sustain for a long-term period and continue planning for a new acquisition. Companies are magnificently involved with consumers and are around 60 percent less likely to misplace them.
2. Generate revenue
When you daily communicate with consumers and study their concerns, you'll also get possibilities for upsells, and cross-sells are capable of fulfilling their consumer requirements. Based on a study, extremely involved consumers show "a 23 percent high-quality about a share of the file, productivity, profit, and connection build up over the ordinary consumer."
Most Involved consumers don't support your brand with their buying. There are more probabilities of displaying their affection for your brand to relatives and associates, which will lead to new consumers.
3. Gather the response of your consumer
Customer engagement provides an innovative concept to modify your items or deals to encounter consumer requirements and basic desires. All you need do is observe your shopper's activity and gather data from your interaction mediums.
Whether you organize an analysis, online publication, or opinion poll to collect responses from your potential customers, the acumens you get can support you advance your deals, and gain consumer loyalty, mainly if you follow the feedback you gain. A survey suggested that almost 60 percent of consumers think companies assimilate their responses into upcoming items or deals.
How do you create a customer engagement strategy?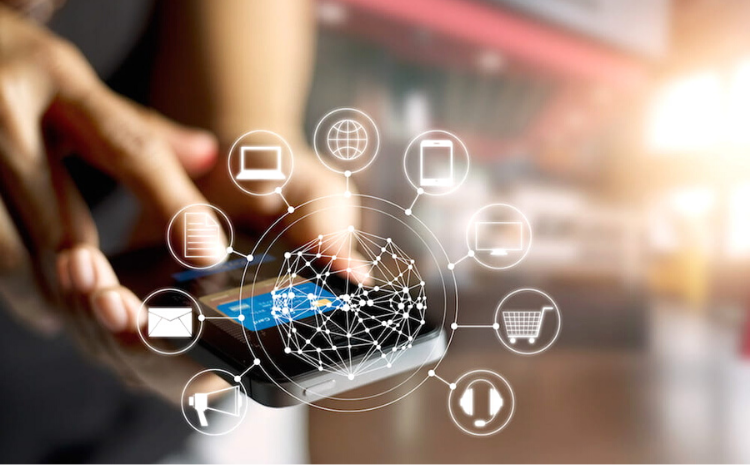 If creators wish to be visible in the competition, it's the right time to think of using your customer engagement strategy. An operative engagement strategy can support you to give improved nonstop consumer practices.
Here are the top 6 tips to support you advance your current Engagement strategy.
1. Identify your target users.
A top customer experience is about fulfilling the requirements of your customers through a delicate, reliable engagement. The top involvements take it to another level; they visualize consumer requirements before the consumer even understands they want a specific thing.
Though, the details of this may differ among businesses and organizations. They may even differ inside a solo business because every consumer's thought procedure is different. It is the only reason you should understand your consumer's requirements, concerns, wants, etc.
2. Choose the benchmarks you need to evaluate
Without benchmarks, how will you identify what you're focusing on? So, choose which type of benchmarks are most vital.
Some instances include:
The exact figure of potential customers

Time consumed on a specific part of your application

Communication mediums

Usage percentage

Items bought

Consumer analytical
3. Study information and be ready for action
Talking about benchmarks, once you have collected them, study them and perform on these acumens. For instance, if you're searching for a specific item well known among a progressive consumer analytical, customize your advertising emails to your particular user groups and contain this range to catch their attention.
Or, if consumers tend to buy various products at a time, they expect to get some discount on their purchase. Here are some significant ideas you can implement:
Customized item endorsements

Several references depend on what consumers of the similar accounts also acquisition

Advancing search results on your page /social media brochure depend on the consumer's buying history.
4. Offer various methods for consumers to stay in touch.
Problems can appear on even the well-made pages, applications, and other social media networks. Protect your consumers from becoming unsatisfied, which may cause discontinuation, by giving various methods to solve your potential customer's problem within a second.
Emails, landline, live interactions, social media inbox, there are several possibilities accessible currently that can support make your consumers joyful and involved.
5. Attach and involve your consumers.
Emphasize consumer interaction, whether they're potential consumers or heritage supporters. You could share daily email newsletters to advertise a business's current affairs, highlight items, campaigns, or advertising content.
It's most significant to attach with your maximum involved customers because they're the users who will support your business. They can help you distribute the information about your unique items, assortments, and advertisements, including introducing you to the world.
6. Keep a strong brand speech.
Your brand speech shows your business's loyalty. It's significant to make a speech that will best rebound with your consumers. It will support consumers to visualize a structure behind the icon, encourage users-to-users bond and create faith in your business and the items/deals you display to your customers.
Socioboard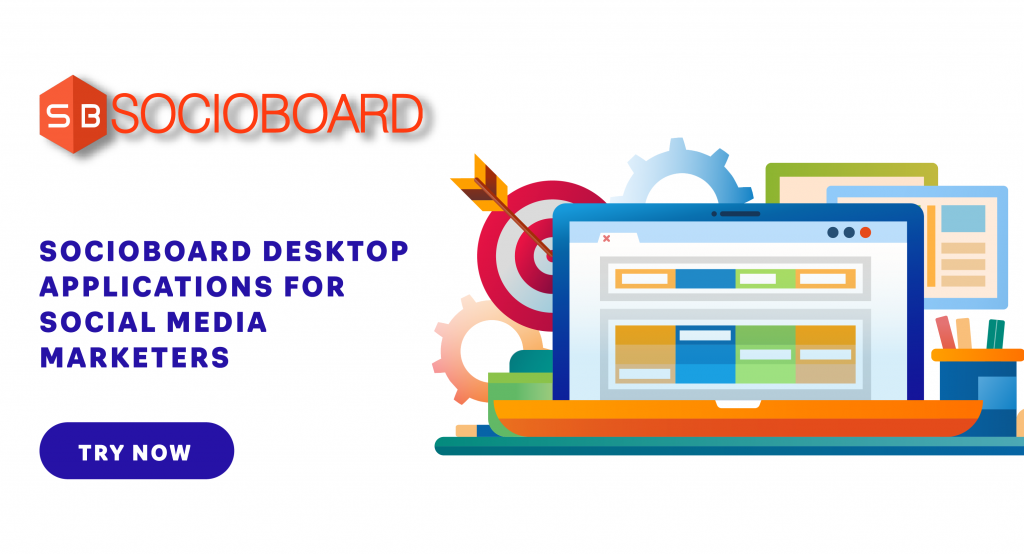 It builds powerful social media management strategies and create content marketing strategy.
Stay ahead with top-class analytics.
Recognize your target audience and how they interact with you on social media. Pre-built reports are available, or make your reports, depending on the data that matters to you.
Improve your content creation
With built-in stock picture libraries, sophisticated search features, and powerful editing tools, you can find, organize, and modify all of your social media content in one place now.
Collaborate with others
Set team roles, assign tasks, manage approvals and customize account permissions in a jiffy.
The Best Customer Engagement Software
Socioboard is a social media management platform, while you can also consider the software as the world's best tool for managing your customer engagement on social media platforms. It supports advertisers in implementing an organized method for designing, evaluating, and enhancing an extremely customized consumer advertising strategy. With Socioboard software on your side, you can automate your posting on various social media platforms like Facebook, Instagram, Twitter etc. That would help you to pick the interest of your potential customers who want to engage with your business.
Conclusion
There are several methods to connect more efficiently with your consumers. As well as the above instructions, make sure to consider others that are custom-made to your specific company and organization.
You can read our blogs:
Few Things To Know Before Start Using Instagram Vanish Mode
18 Best Tips for Cyber Monday Marketing 2021